Pumpkin Donut Holes
Irresistible pumpkin mini muffins smothered in cinnamon sugar goodness! So good, you'll want to double or triple the recipe!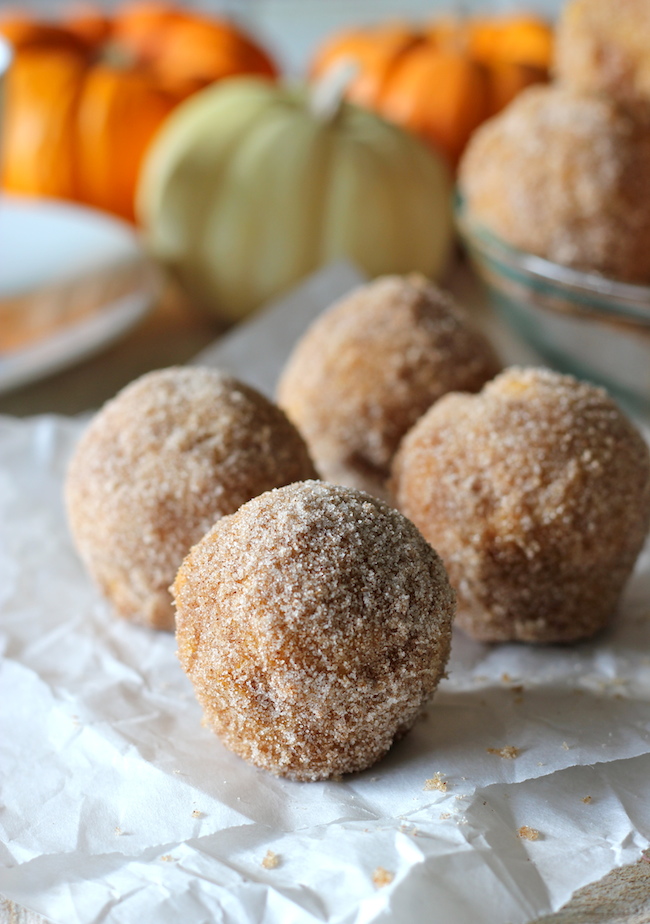 I was reading over Lindsay's post the other day when I realized that among all the crap that happens, you sometimes need to take a step back to appreciate the little things in life.
Like getting the corner elliptical machine at the gym so you don't have smelly people side by side.
Or hearing gangnam style on the radio during your drive to work and dancing like a crazy person while all the other cars stare in horror.
Or when I get fun stuff in the mail.
Or hearing Perez Hilton on the radio with major celebrity gossip. (Apparently Justin Timberlake hates Lance Bass as he was specifically not invited to his wedding. Shocker, I know.)
Or finally getting Facebook and learning how to use it. (I'm really shocked as to how much FB has changed the last 4 years!)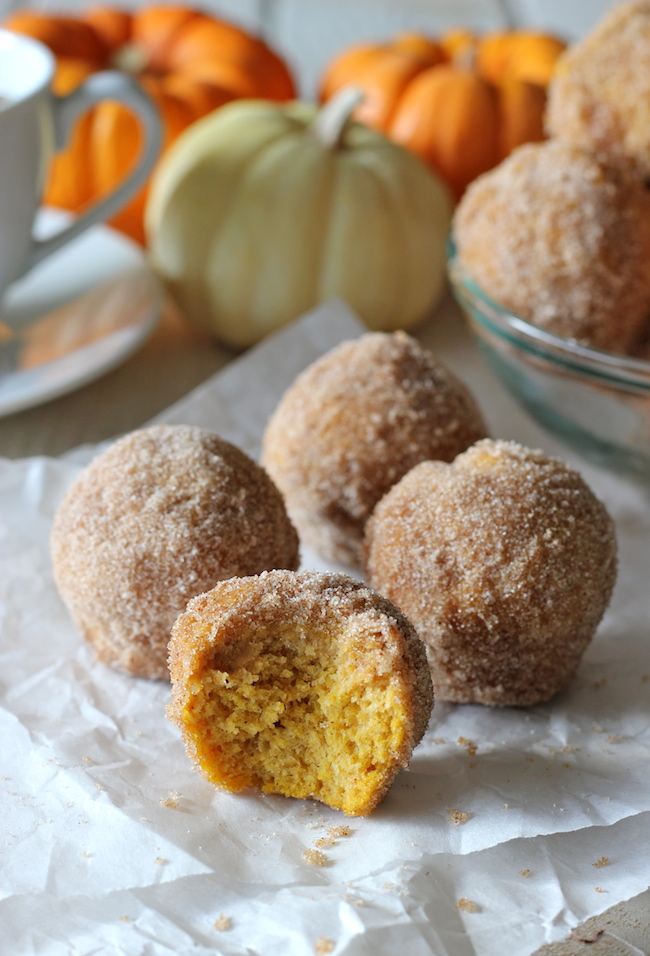 Or having these donuts for breakfast, lunch and dinner.
I didn't even realize that I actually made these last year right around the same time. I decided to post them again though because the photos from last year do not do any justice to these donuts.
These bad boys are wonderfully moist and fluffy with just enough sweetness to balance out with the cinnamon sugar outer layer. This here is amazingness just waiting to happen in your kitchen. But be careful, the bite-sizedness make these donuts VERY dangerous!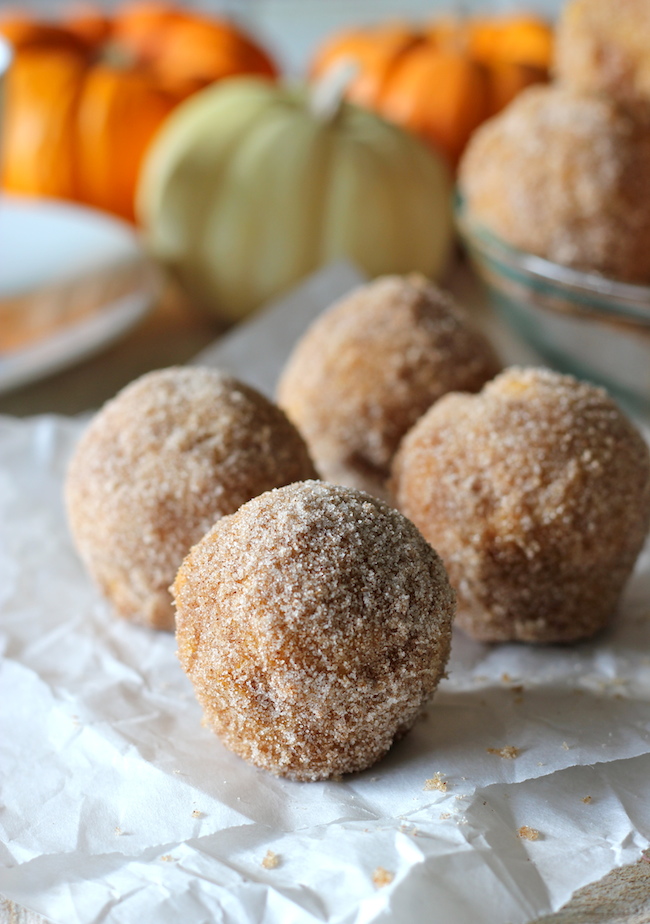 Irresistible pumpkin mini muffins smothered in cinnamon sugar goodness! So good, you'll want to double or triple the recipe!
Ingredients
1 3/4 cups all-purpose flour
1/2 teaspoons ground cinnamon
1/2 teaspoons ground nutmeg
1/2 teaspoon ground allspice
1/8 teaspoons ground cloves
2 teaspoons baking powder
1/2 teaspoon salt
3/4 cup pumpkin puree
1/2 cup milk
1/2 cup brown sugar
1/3 cup canola oil
1 large egg
1 teaspoon vanilla extract

For the cinnamon sugar topping

2 tablespoons cinnamon
2/3 cup granulated sugar
4 tablespoons unsalted butter, melted
Instructions
Preheat oven to 350 degrees F. Lightly oil a mini muffin pan or coat with nonstick spray.
In a large bowl, combine flour, cinnamon, nutmeg, allspice, cloves, baking powder and salt.
In a large glass measuring cup or another bowl, whisk together pumpkin puree, milk, brown sugar, canola oil, egg and vanilla.
Pour mixture over dry ingredients and stir using a rubber spatula just until moist.
Scoop the batter evenly into the muffin tray.
Place into oven and bake for 10-12 minutes, or until a tester inserted in the center comes out clean.
To make the cinnamon sugar, combine cinnamon and sugar.
When the muffins are done, cool for 2 minutes and dip each muffin into the melted butter and then into the cinnamon-sugar mixture.
Let cool on a wire rack.
Notes
http://damndelicious.net/2012/10/26/recipe-from-the-archives-pumpkin-donut-holes/