Velvety macaroni and cheese, caprese style, with fresh mozzarella, Roma tomatoes and basil leaves!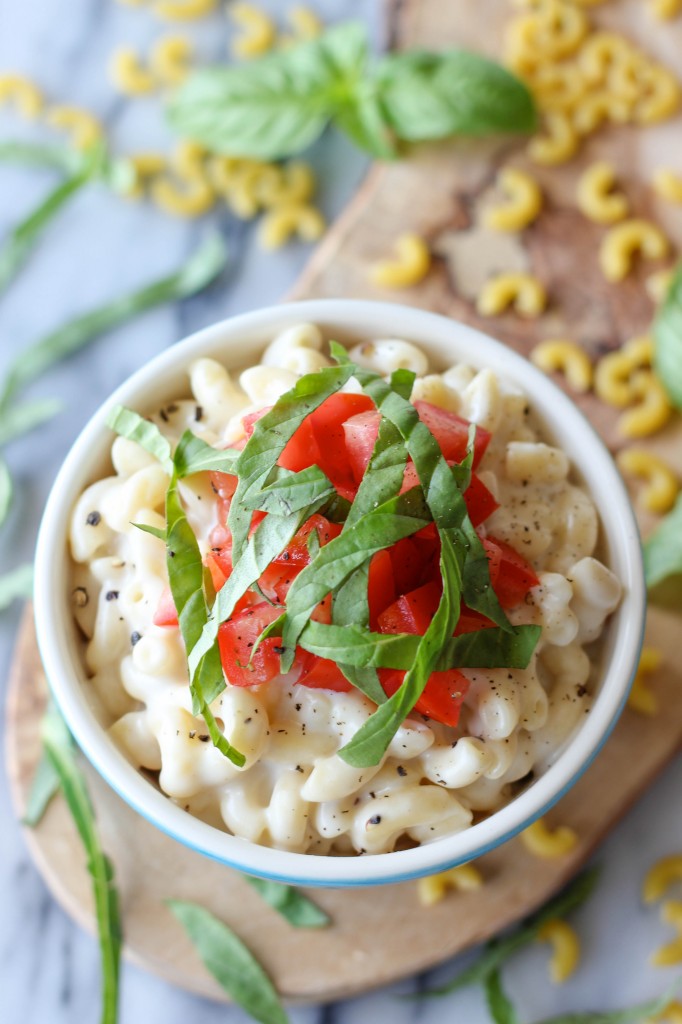 With everything that's been happening around here, I'm just on the verge of freaking out. We have 11 days to vacate our apartment, yet we still have not secured a place in San Francisco, not to mention we haven't even begun to pack. I've also finally made the leap to move over to WordPress (from Tumblr), and this migration is one hell of a change.
So here I am in front of the computer, sipping on a glass of wine, and trying NOT to freak out. Although, I think it might be a bit too late for that.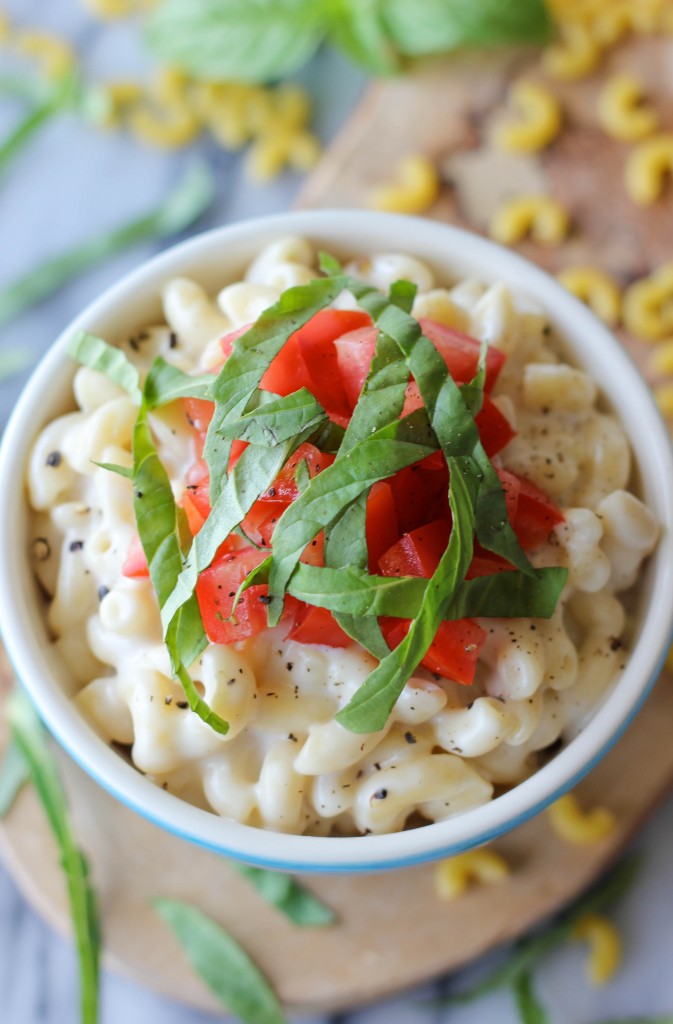 But let's talk about something else, something more pleasant. Like mac and cheese. Like mac and cheese SMOTHERED in a creamy mozzarella mixture and then topped with fresh Roma tomatoes and chiffonade basil leaves.
Yes. I've already begun to forget about all of my moving troubles. As long as mac and cheese is part of my life, there's nothing but good to worry about. And when it's caprese style mac and cheese, well then, I'm just in heaven.
I guess I'll just have to take a bowl of this mac and cheese with me on moving day then!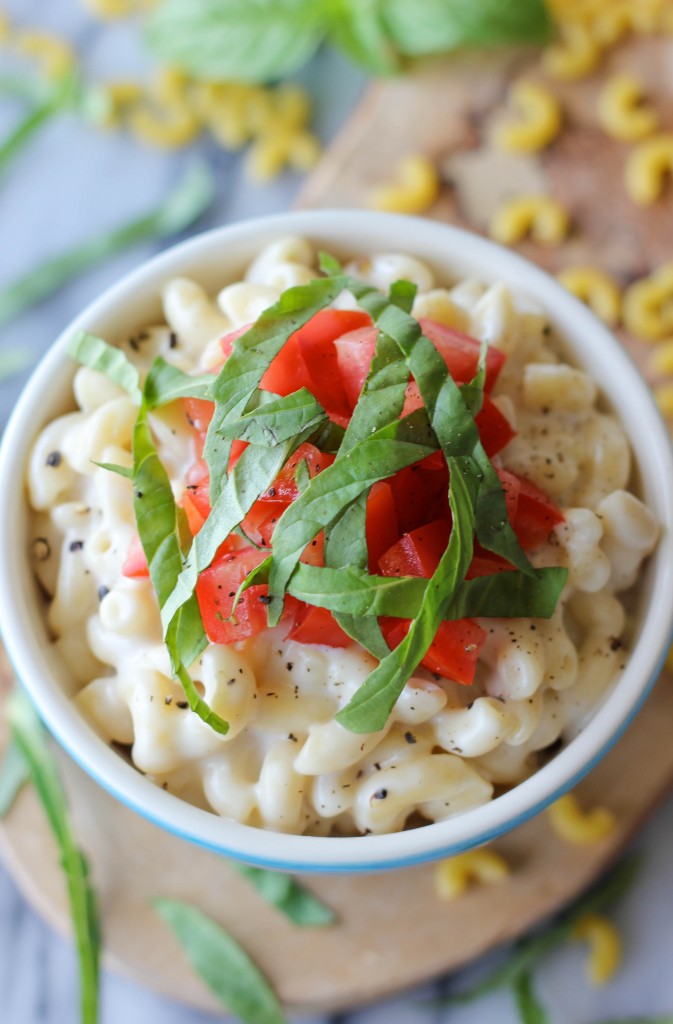 Velvety macaroni and cheese, caprese style, with fresh mozzarella, Roma tomatoes and basil leaves!
Ingredients
8 ounces elbow macaroni
2 tablespoons unsalted butter
2 tablespoons all-purpose flour
1 1/4 cups milk
1/2 cup heavy cream
8 ounces fresh mozzarella, shredded
Kosher salt and freshly ground black pepper, to taste
2 Roma tomatoes, diced
1/4 cup fresh basil leaves, chiffonade
Instructions
In large pot of boiling salted water, cook pasta according to package instructions; drain well and set aside.
Melt butter in medium saucepan over medium heat. Whisk in flour until lightly browned, about 1 minute. Gradually whisk in milk and heavy cream, and cook, whisking constantly, until incorporated, 1-2 minutes. Stir in mozzarella, a handful at a time, until smooth, about 1-2 minutes; season with salt and pepper, to taste. Remove from heat; add cheese sauce to pasta and stir.
Serve immediately, topped with tomatoes and basil, if desired.
Notes
http://damndelicious.net/2013/08/21/caprese-mac-and-cheese/