Restaurant Style Salsa
This chunky, restaurant-style salsa comes together in just 5 minutes with the help of a blender!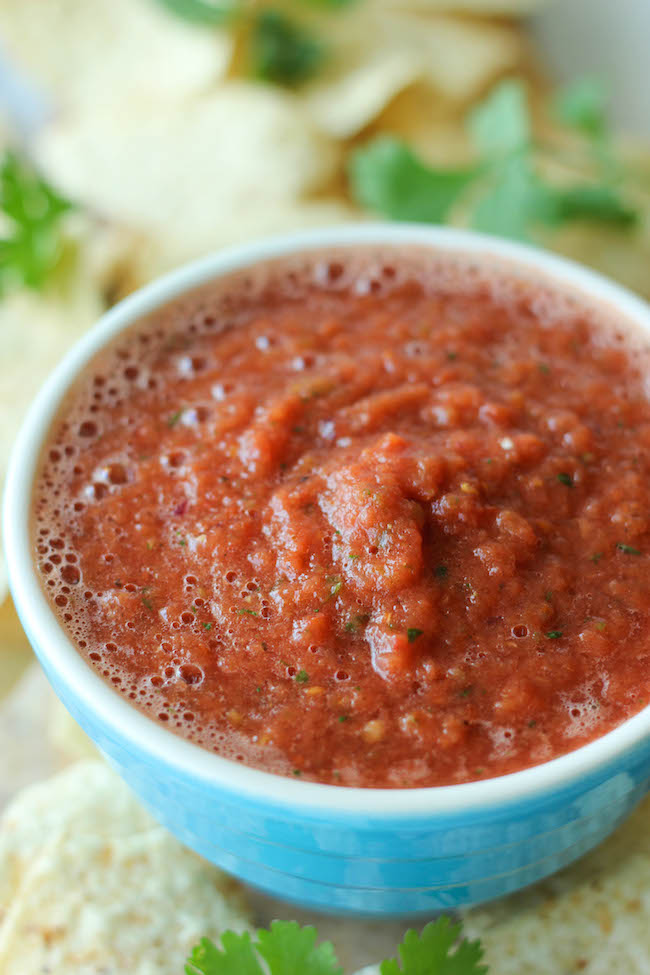 Do you have a favorite kitchen item? Something you can't live without? Something that you use all the time and if you part just a couple days without it, you'll just die? Okay, maybe that was a bit dramatic but with this move to San Francisco, my new, glorious, fabulous Blendtec named Ladybird, has been packed away for the last couple of days and I'm having some major separation issues.
MY OTHER RECIPES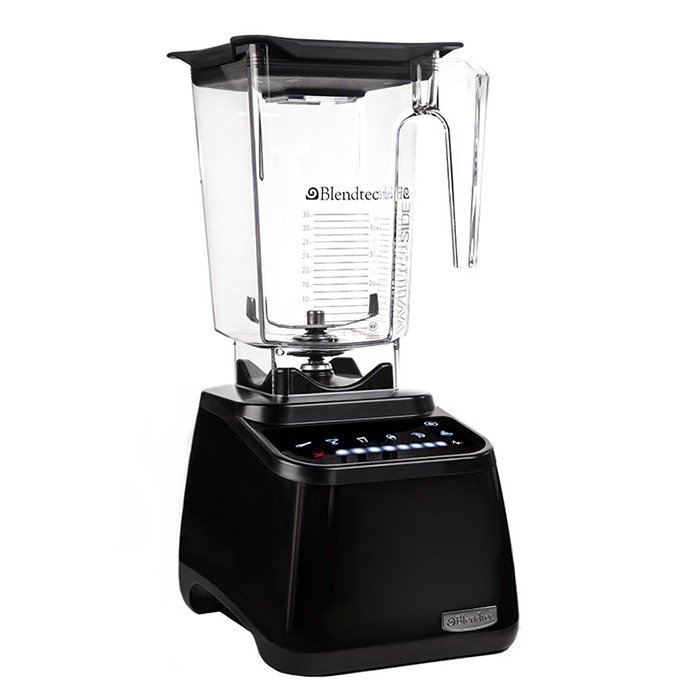 No, but really, isn't Ladybird just the prettiest thing you've ever laid eyes on? Along with its sleek design and versatile functionality, this blender is a godsend! You can make anything in this baby, from buttermilk bread to broccoli-cheddar soup to spinach ice cream – the possibilities are endless!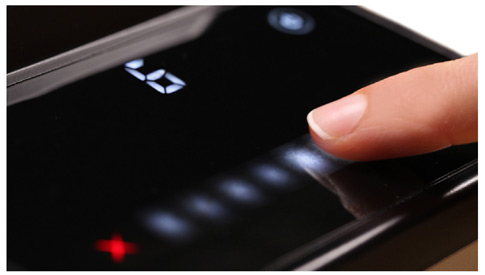 And have you seen the illuminated touch area? With it's universal icons, you can effortlessly choose your signature blend cycles in a single touch. Plus, the touch slider's sensor gives you complete control to jump at any speed.

I'm not going to lie – purchasing a Blendtec Blender is quite an investment, but it's worth every single penny. I've spent $30+ on cheap blenders and it's broken down on me rather quickly with very limited functionality on cutting through ice. But with Ladybird, you'll have absolutely no problem with that. Just go ahead and press that "Ice Crush" button. You'll see what I'm talking about.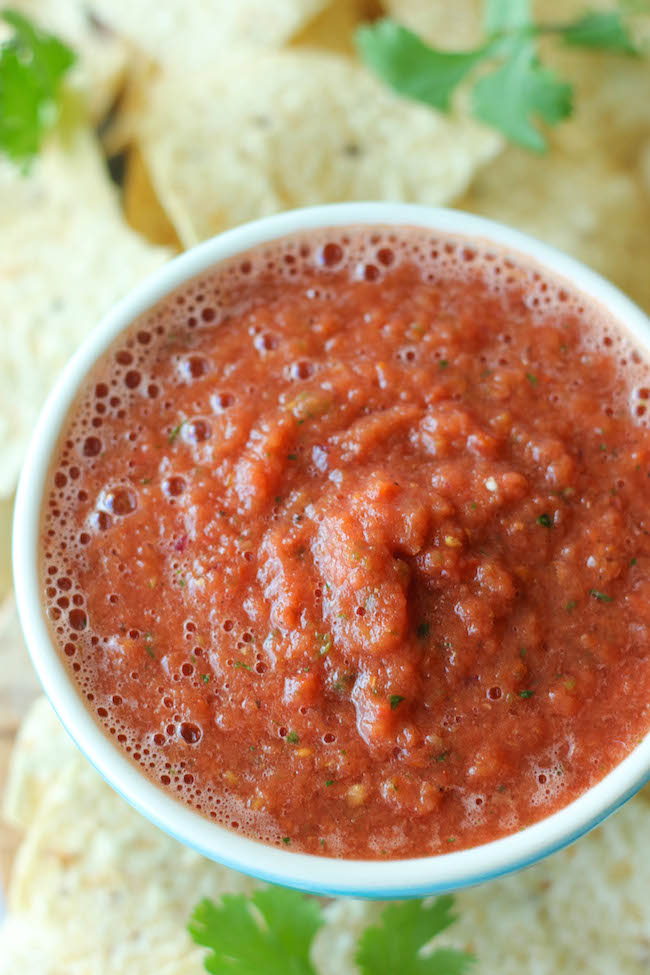 Ladybird can also make a mean salsa. But not just any kind of salsa – it's 5-minute, chunky, restaurant-style salsa. Yes, it really takes just 5 minutes. There's barely any dicing or prep work involved. So just let the Blendtec work it's magic and relax. After that, you can go ahead and faceplant yourself in this salsa during the Patriots game!
Restaurant Style Salsa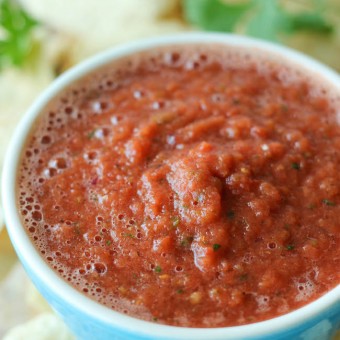 This chunky, restaurant-style salsa comes together in just 5 minutes with the help of a blender!
Ingredients:
2 (10-ounce) cans diced tomatoes
1 clove garlic
1 small red onion, roughly chopped
1 jalapeño, seeded and roughly chopped
1/2 cup fresh cilantro leaves
1 lime, juiced
1 teaspoon sugar
Kosher salt and freshly ground black pepper, to taste
Tortilla chips, for serving
Directions:
Combine diced tomatoes, garlic, onion, jalapeño, cilantro, lime juice, salt and pepper, to taste, in blender until smooth.
Serve with tortilla chips.
 Disclosure: Blendtec provided me with a Black Designer Series Wildside for review. All opinions expressed are my own.