Easy Homemade Mini Corn Dogs
The easiest corn dogs you will ever make! Perfect as an after-school snack, game-day appetizer or even a quick dinner!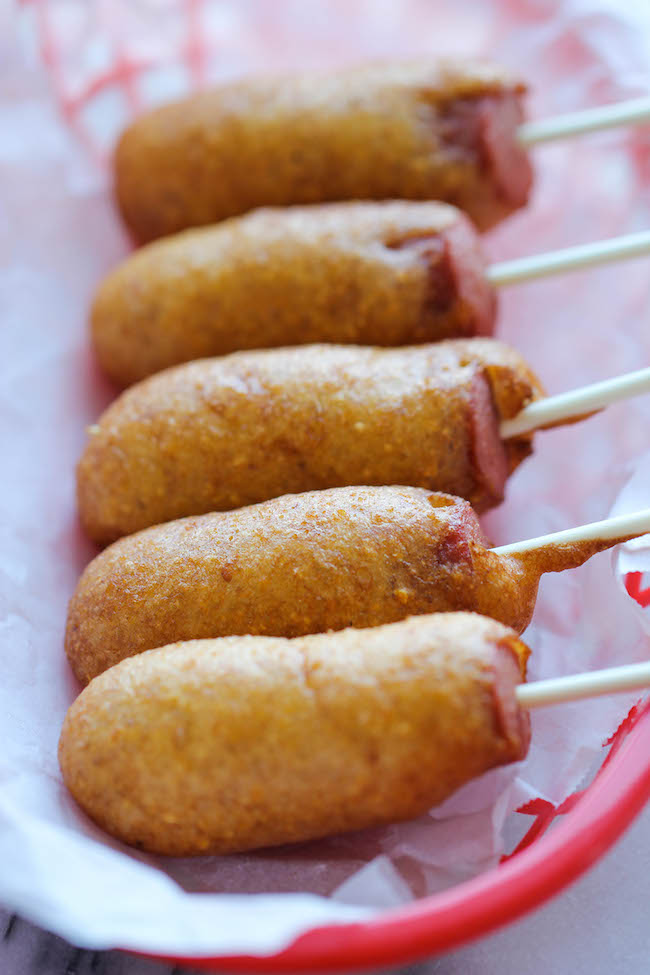 Living in Hollywood, there are a lot of grocery stores to choose from. But my go-to grocery store has always been VONS/Safeway. They have a convenient parking lot, which is always a bonus in a metropolitan city, as well as a clean, organized store for the easiest shopping experience.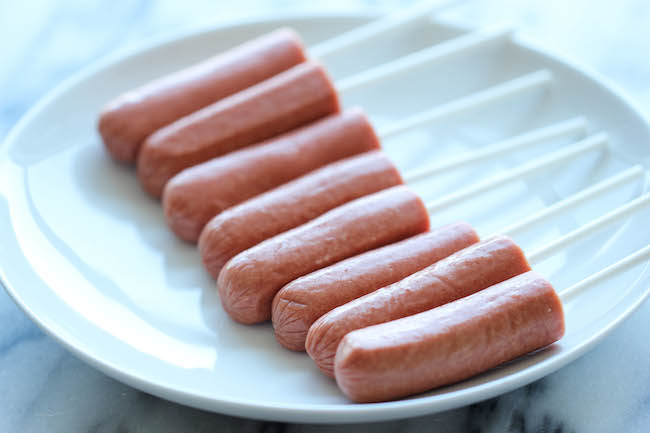 I also love the sales they have from time to time, which immediately made me hoard all the packages of Hebrew National® Beef Franks that could fit in my shopping cart. And when you have too much hot dogs to go around, well, corn dogs are always a must.
Now I was definitely a bit skeptical at the complicated mess involved in the making of a corn dog but boy, was I wrong. This is honestly one of the easiest things to make!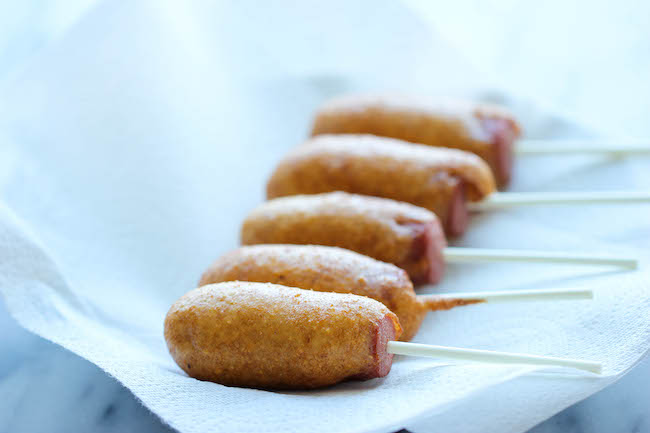 All you need is a simple homemade cornbread batter and hot dogs on a stick. That's it! Throw them in a hot pot of oil for 1-2 minutes and they'll magically puff up into the perfect, most fluffy corn dog.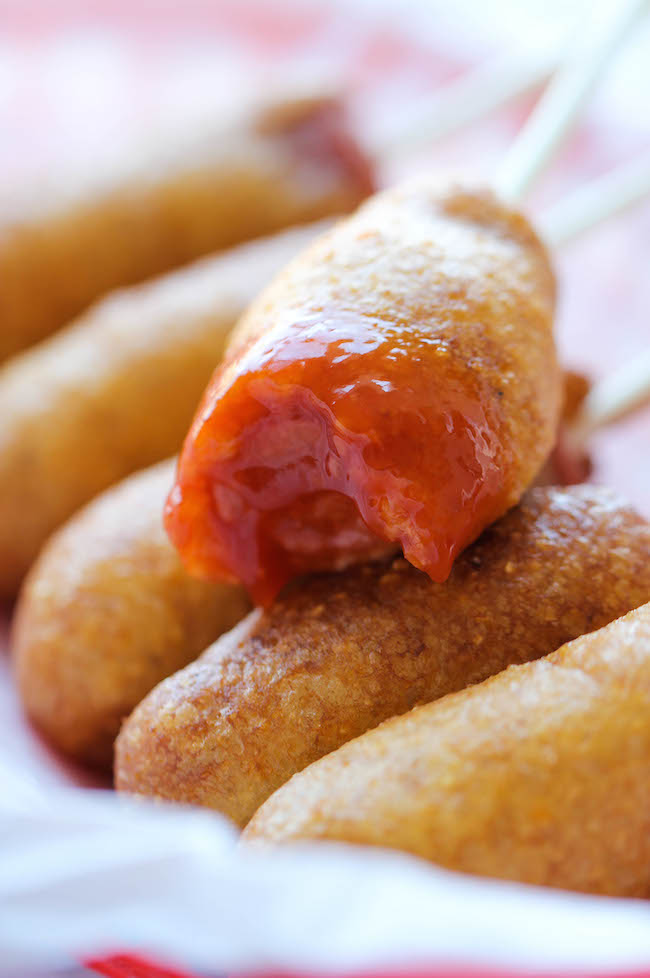 I immediately had 12 of these as soon as they hit the plate, leaving me to skip dinner. But hey, every bite was so worth it. Even Butters seemed to think so as he patiently stood by my side the entire time I was making this.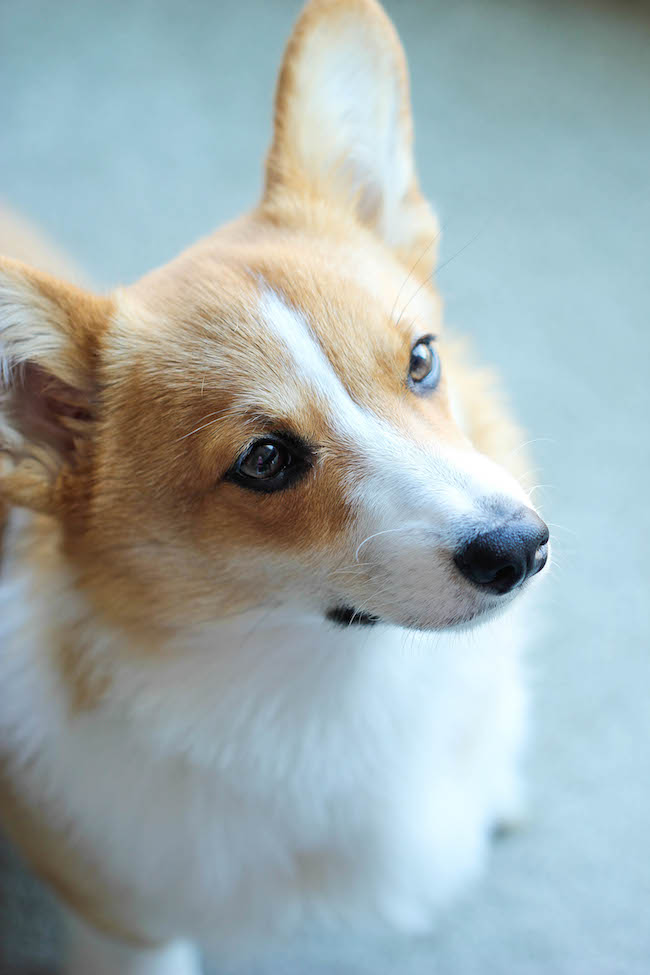 We accidentally left the corn dogs on the floor and he managed to get his paws on at least 5 of them!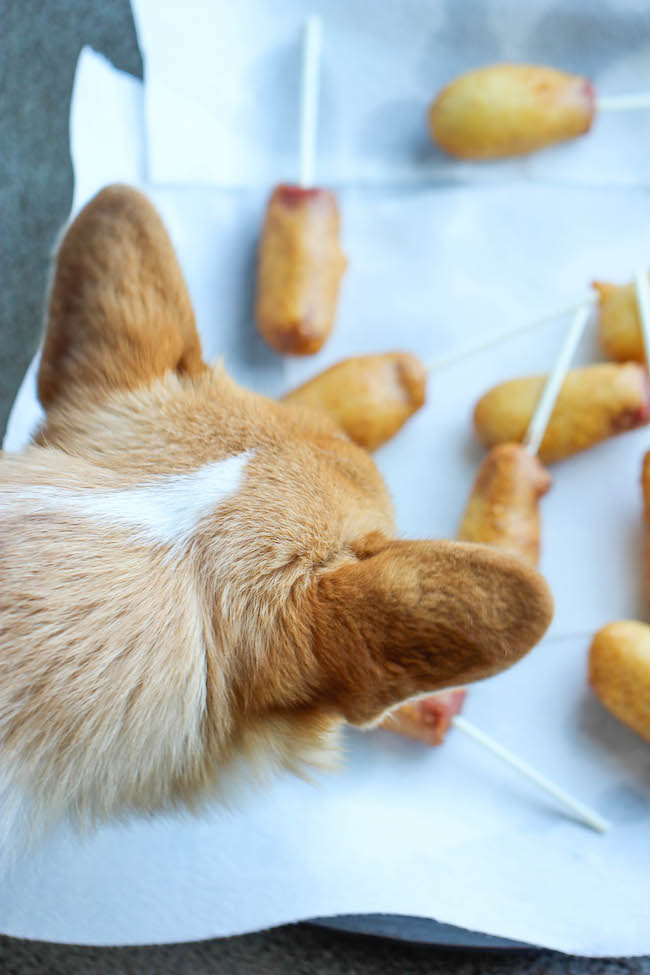 Safeway Summer Sweepstakes!
The Summer of Savings Sweepstakes is running from August 5 through September 5, 2014, and you can enter to win a $100 store gift card daily! Winners are chosen during each of the 30 days, 5 times a day. Yes, you have a lot of chances to win. Just be sure to enter here for your chance to win. Good luck!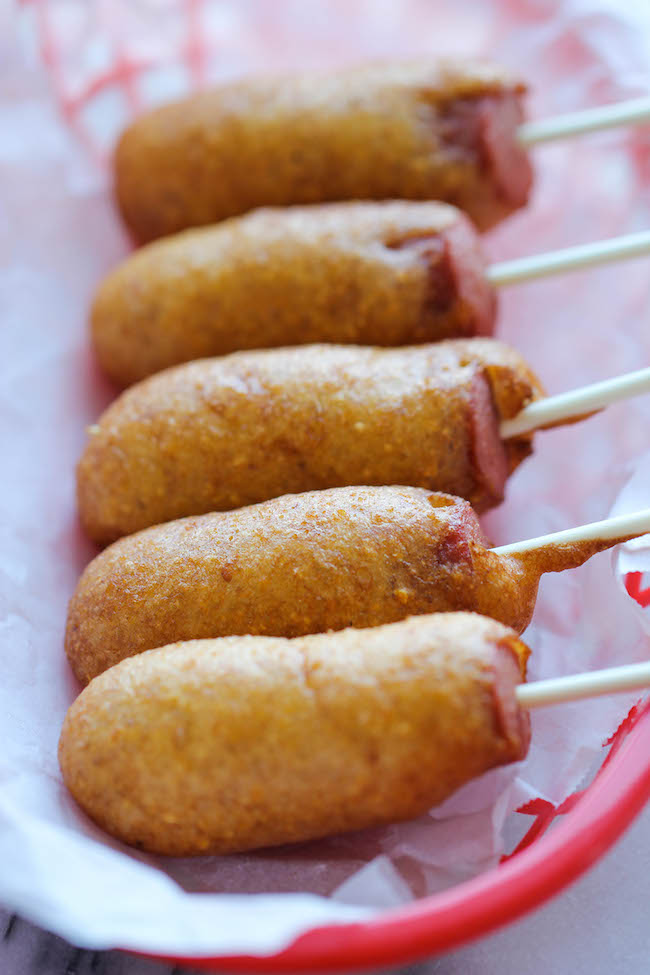 The easiest corn dogs you will ever make! Perfect as an after-school snack, appetizer or a quick dinner!
Ingredients
1 cup vegetable oil
1 (12-ounce) package Hebrew National® Beef Franks, halved
1/2 cup all-purpose flour
1/2 cup yellow cornmeal
2 tablespoons sugar
2 teaspoons baking powder
Kosher salt and freshly ground black pepper, to taste
1/2 cup milk
1 large egg
Instructions
Heat vegetable oil in a large Dutch oven or skillet over medium high heat.
Thread beef franks onto lollipop sticks; set aside.
In a large bowl, combine flour, cornmeal, sugar, baking powder, salt and pepper, to taste. In a large glass measuring cup or another bowl, whisk together milk and egg. Pour mixture over dry ingredients and stir using a rubber spatula just until moist.
Working in batches, dredge beef franks in the batter until completely covered.
Add corn dogs to the skillet, 4 or 5 at a time, and cook until evenly golden and crispy, about 2-3 minutes. Transfer to a paper towel-lined plate.
Serve immediately.
Notes
http://damndelicious.net/2014/08/11/easy-homemade-mini-corn-dogs/
Disclosure: This post is sponsored by Safeway. All opinions expressed are my own.