An unbelievably easy, no-fuss, homemade toffee recipe. Perfect as holiday gifts but you may to keep these all to yourself!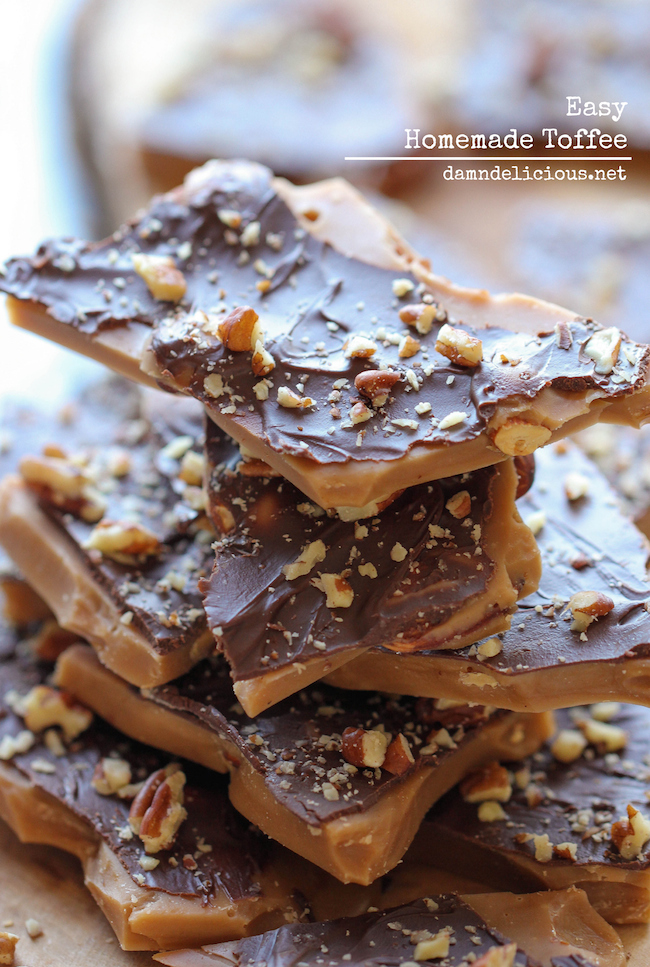 When I was in the 7th grade, one of the girls in my history class always brought in the most amazing homemade toffee. She said that her mom would make it during the holidays and we would all surround her during break time to make sure we got our hands on this amazing toffee.
Well, I'm happy to say that after 12 years of trying my first homemade toffee, I can finally cross this off on my culinary bucket list.