The easiest garlicky-parmesan breadsticks made in less than 20 min – no yeast, no rolling, nothing. It's just that easy!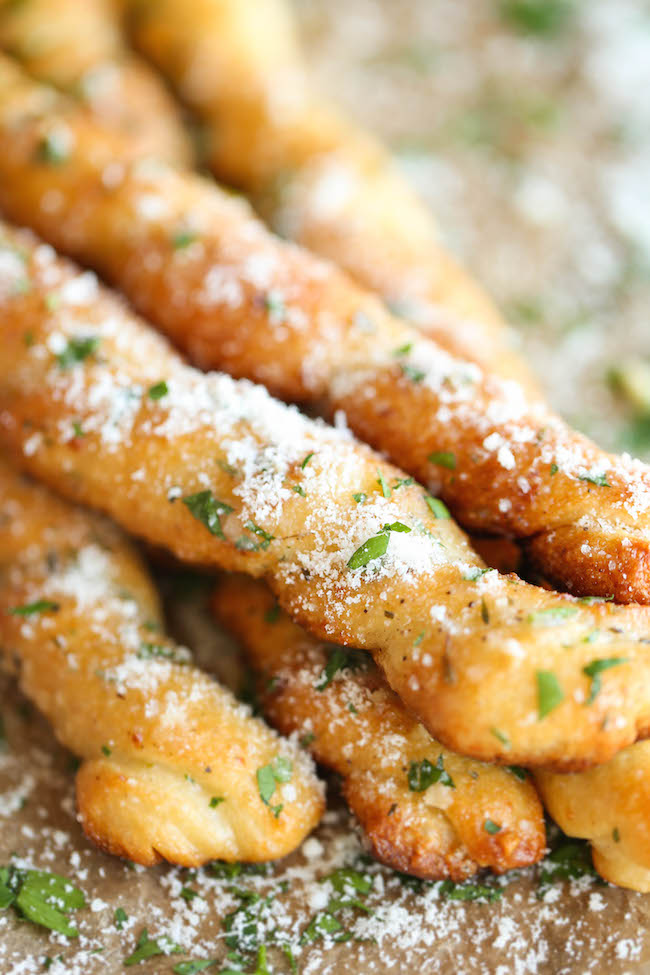 Bread is an important part of every meal. It serves not only as an appetizer but also as a side, not to mention that overly-good comforting carb goodness that just takes you over.
Or wait. Is that just me?