White Chicken Enchiladas with Green Chile Sour Cream Sauce
A super easy and simple enchilada recipe with a heavenly creamy white sauce that's completely homemade!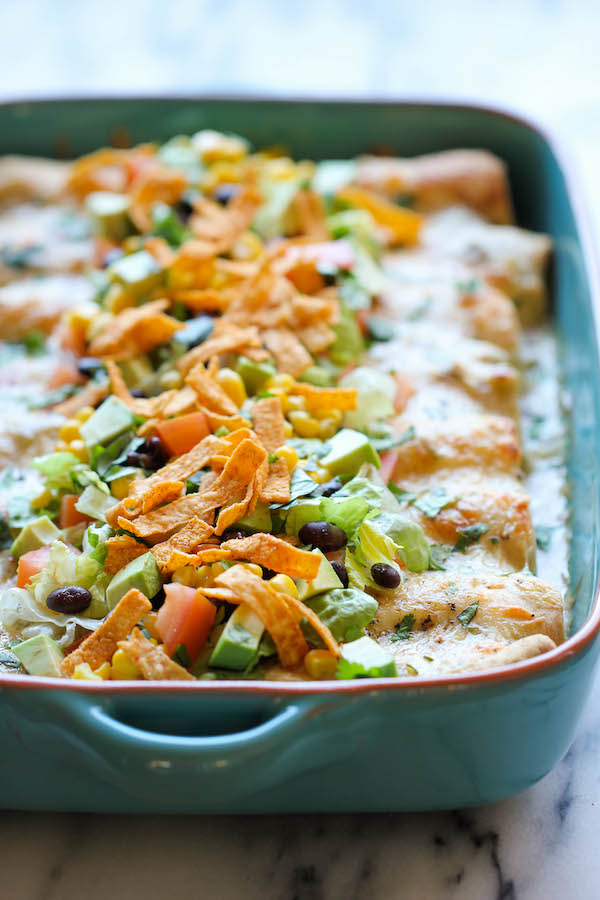 I'm always in the mood for enchiladas but I always feel a little bit guilty about not using a homemade enchilada sauce. I usually get the Trader Joe's red enchilada sauce but I feel like I'm cheating! But now, I've finally found an enchilada recipe with a delicious creamy white sauce that is completely homemade.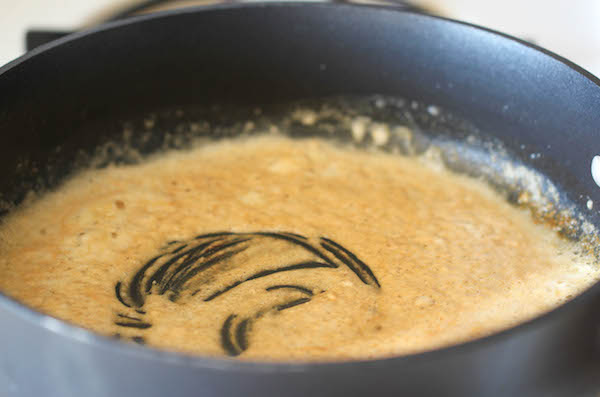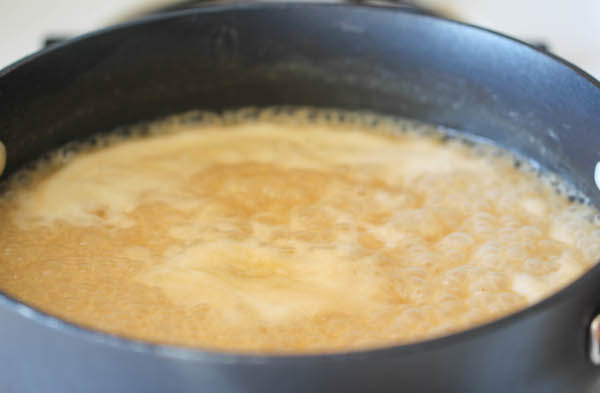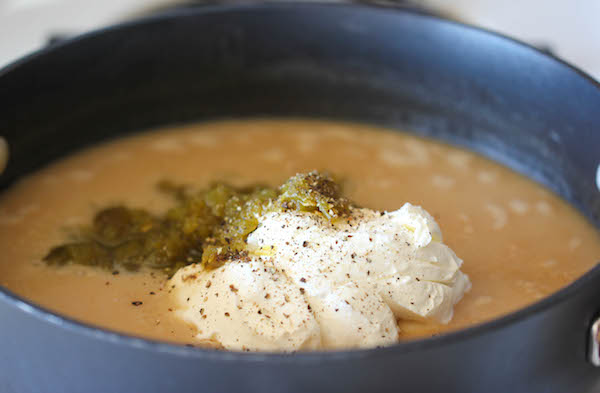 You first start by filling the tortillas with a bit of shredded chicken and Monterey Jack cheese. I use Trader's Joe's jalapeno Monterey Jack – my absolute favorite cheese in the world. Then you make the sauce by starting with a roux and then adding some chicken broth, sour cream, and green chiles. These simple ingredients create such a creamy sauce with just the right amount of spice from the chiles. Once the sauce is poured over the enchiladas, they are topped off with a little more jalapeno Monterey Jack and then they're baked for about 20-25 minutes.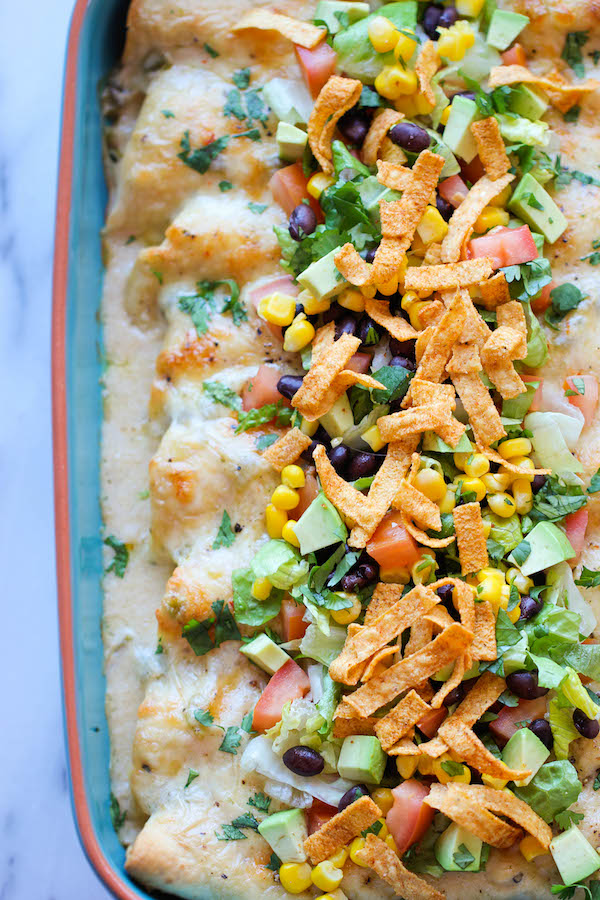 It's simple, quick, delicious, and completely homemade.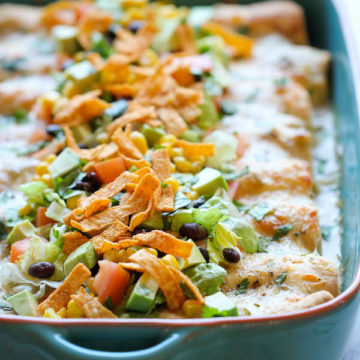 White Chicken Enchiladas with Green Chile Sour Cream Sauce
15 minutes
30 minutes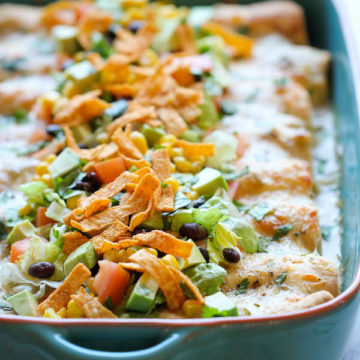 Ingredients:
12 (6-inch) flour tortillas, warmed
3 tablespoons unsalted butter
3 tablespoons all-purpose flour
2 cups chicken broth
1 cup sour cream
1 (4-ounce) can diced green chiles
2 cups shredded cooked chicken
2 cups shredded Monterrey Jack cheese, divided
2 tablespoons chopped fresh cilantro leaves
Directions:
Preheat the oven to 425 degrees F. Lightly oil a 9×13 baking dish or coat with nonstick spray.
Melt the butter in a large saucepan over medium heat. Whisk in flour until lightly browned, about 1 minute. Gradually whisk in chicken broth and cook, whisking constantly, until slightly thickened, about 1-2 minutes. Stir in sour cream and green chiles.
In a medium bowl, combine chicken and 1 cup Monterey Jack cheese.
To assemble the enchiladas, lay tortilla on a flat surface and spoon 1/4 cup of the chicken mixture in the center. Roll the tortilla and place seam side down onto prepared baking dish. Repeat with remaining tortillas and chicken mixture. Top with sour cream sauce and remaining Monterey Jack cheese.
Place into oven and bake until lightly golden and bubbly, about 20-25 minutes.
Serve immediately, garnished with cilantro, if desired.
Did you Make This Recipe?
Tag @damn_delicious on Instagram and hashtag it #damndelicious.