Kale Salad with Meyer Lemon Vinaigrette
Perfect as a light lunch or even a meatless Monday dinner option!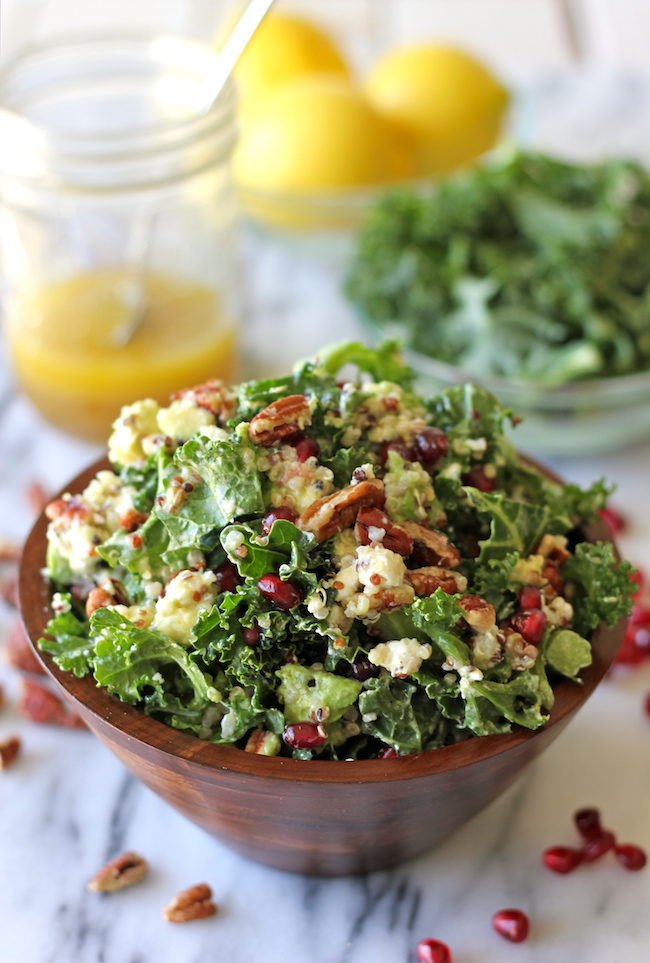 Four years ago, I met Jason. He was weird as ever, telling me he couldn't pronounce my name, even though he was 100% Korean. I was in utter shock but by the end of the night, I gave him my phone number, which was the best decision I've ever made.
These four years have gone by so fast, and together, we've grown so much. He was with me when I graduated college and grad school, and now he's completely supportive in this career change with the blog. I've seen him leave his 9-5 job that he began post-college, not knowing what he wanted to do, and now he has one year left in his architecture graduate program.
Although the long-distance relationship that we have puts a bit of a strain on our relationship, I could not be happier. Jason has become my best friend, my better half and my superhero.
To celebrate, we made a trip to our favorite restaurant: Lawry's Prime Rib. It's actually become a bit of a ritual to celebrate our anniversary here year after year. It's the one time I can really indulge in meat!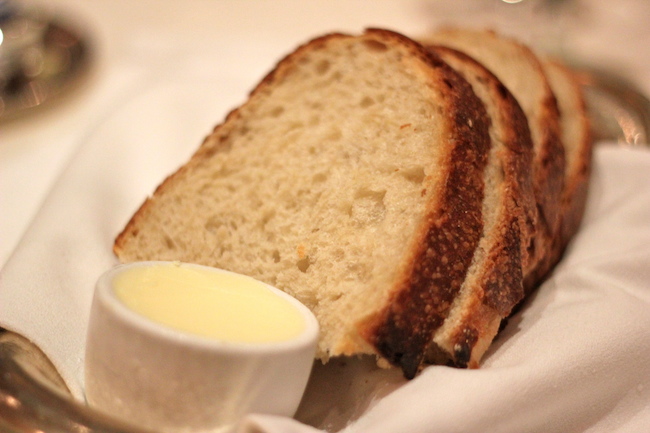 So at Lawry's, we first start off with their complimentary, piping hot sourdough bread. Now I don't know about you guys but I am a bit of a carbaholic. And this bread here – yeah, I could totally skip over the prime rib and eat this entire plate for dinner. No joke.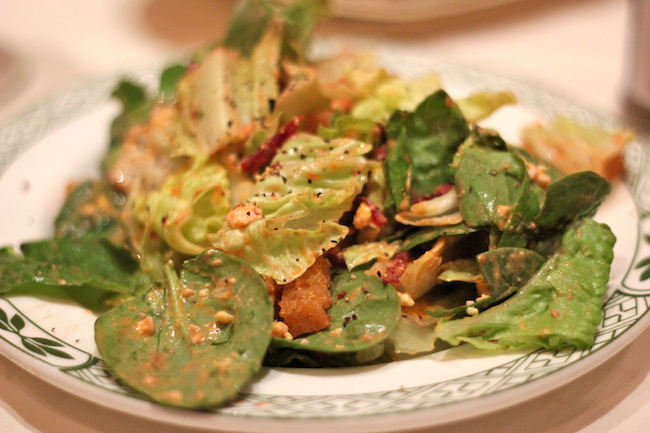 Next up they have this spinning salad to get your appetite going before the main course. It may not look like much but you'll be sure to finish this salad in the blink of an eye.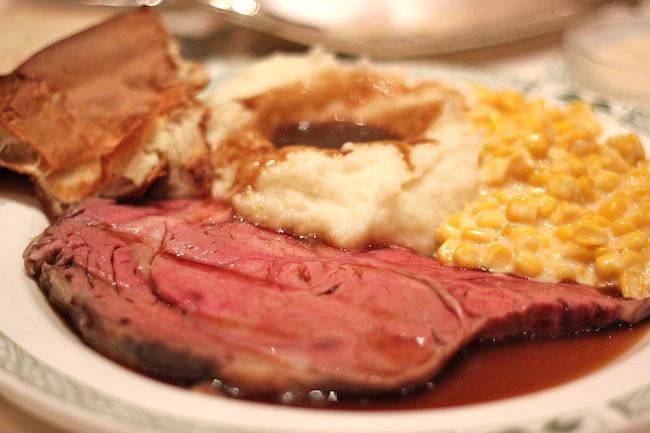 Then we have the prime rib where the chef comes by with his cart and slices up the meat right in front of you before ladling off their homemade au jus. With a side of their mashed potatoes, creamed corn and yorkshire pudding, this dish will rock your socks off. I usually get the California cut but if I could handle it, I would totally get the beef bowl!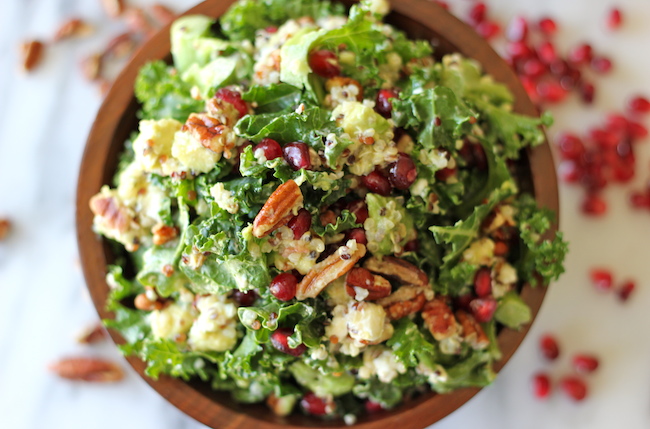 But with all that meat, there has to be a bit of a balance so today, I bring you a kale salad, chockfull of avocado, quinoa, pomegranate seeds, pecans, and crumbly goat cheese tossed in a Meyer lemon vinaigrette. It's perfect as a light lunch or even a meatless Monday dinner option.
4

cups

chopped kale

1

avocado

,

diced

½

cup

cooked quinoa

½

cup

pomegranate arils

½

cup

chopped pecans

¼

cup

crumbled goat cheese
For the Meyer lemon vinaigrette
To make the vinaigrette, whisk together olive oil, apple cider vinegar, lemon juice, lemon zest and sugar in a small bowl; set aside.

To assemble the salad, place kale in a large bowl; top with avocado, quinoa, pomegranate arils, pecans and goat cheese. Pour the dressing on top of the salad and gently toss to combine.

Serve immediately.