Italian Baked Eggs
You'll never believe that these marinara cheesy baked eggs can be made in just 10 minutes for a complete breakfast!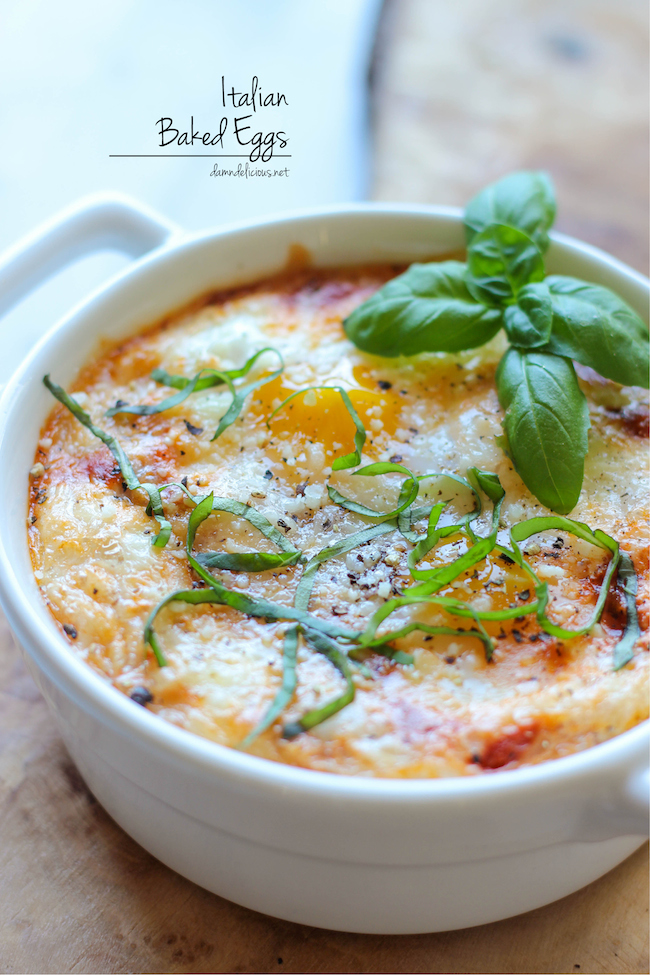 I'm so excited to have joined forces with Kitchen PLAY and the National Milk Mustache "got milk?"® campaign to help build a better breakfast with milk. Milk is a breakfast powerhouse, packed with nine essential nutrients, including high-quality protein, but 85% of Americans fall short of milk recommendations.
By incorporating lowfat and fat free milk at breakfast with the help of MyPlate – a guide illustrating the five food groups that are building blocks for a healthy diet – we can help close the gap between actual and recommended milk consumption. Research has even shown that milk drinkers and breakfast eaters have more nutritious diets and tend to be leaner than non-milk drinkers and breakfast skippers. And did you know that an 8-ounce glass of milk has 8 grams of high-quality protein? That's more protein than in an egg!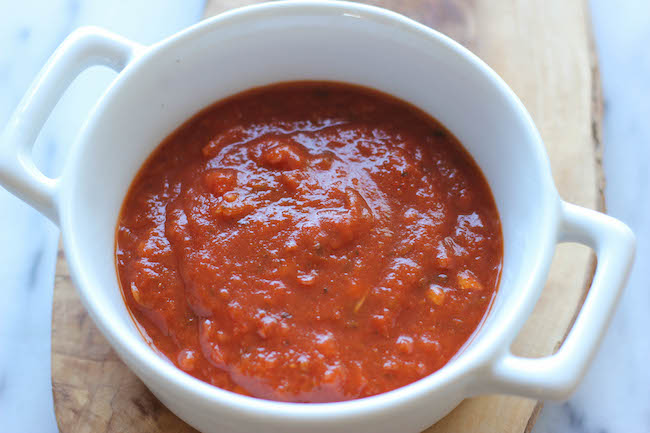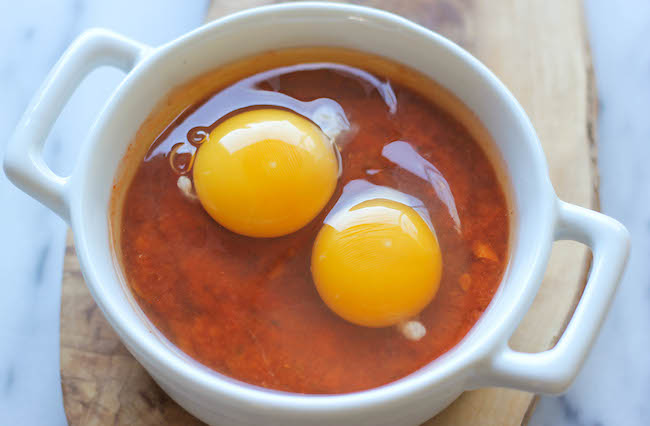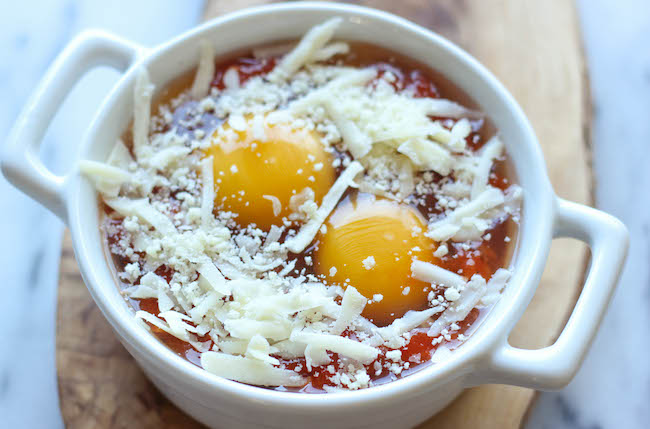 So with breakfast as the most important meal of the day, I've started to begin my mornings with baked eggs. It's unbelievably easy to make, and the variations are endless. I made an Italian-style one here with some leftover marinara sauce, gruyere cheese, Parmesan, fresh basil and milk, and boy, was I in for a treat. Once you pop those egg yolks and dunk in that crusty bread, you'll never want to skip breakfast ever again! Best of all, it takes 5 min to prep and 10 minutes in the oven – it doesn't get easier, or quicker, than that! Just be sure to drink a glass of milk with this breakfast to incorporate a full serving of milk!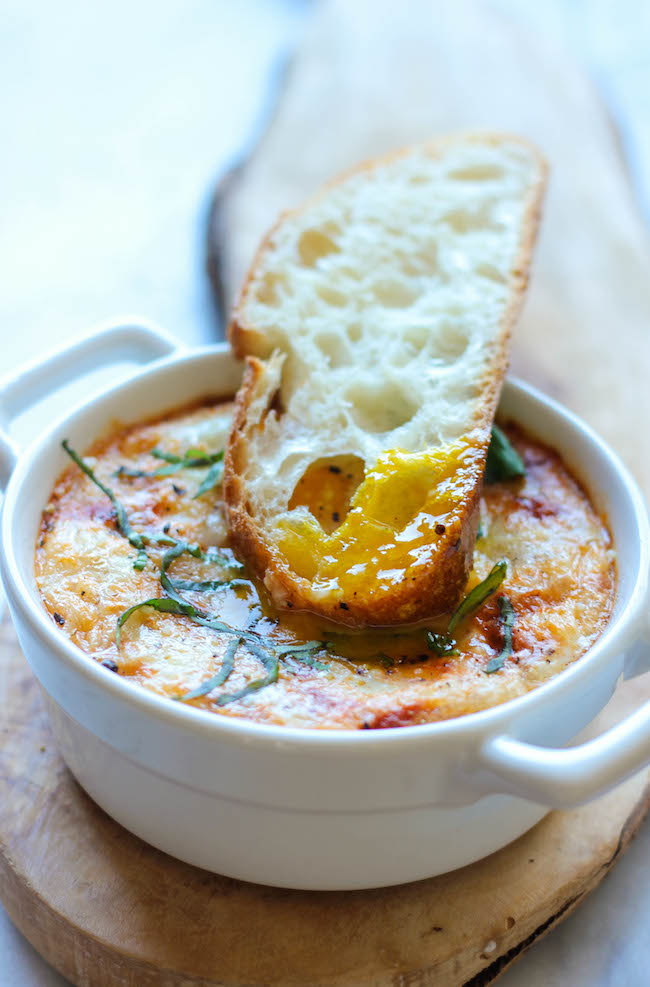 Visit TheBreakfastProject.com for more tips and recipes to build a better breakfast plate that follows MyPlate, getting you closer to meeting recommended daily milk intake as outlined by the US Dietary Guidelines.
Preheat oven to 425 degrees F. Lightly oil two 10-ounce ramekins or coat with nonstick spray.

Divide marinara sauce evenly into the ramekins. Top with eggs, milk, gruyere and Parmesan; season with salt and pepper, to taste.

Place into oven and bake until egg whites are cooked through, about 10 minutes.

Serve immediately, garnished with basil leaves, if desired.
Disclosure: This post is sponsored by the National Milk Mustache "got milk?"® Campaign and Kitchen PLAY. All opinions expressed are my own.