Broccoli Cheese Soup
Warm, cheesy, rich broccoli cheese soup made in less than 30 minutes that even the pickiest of eaters will go crazy for!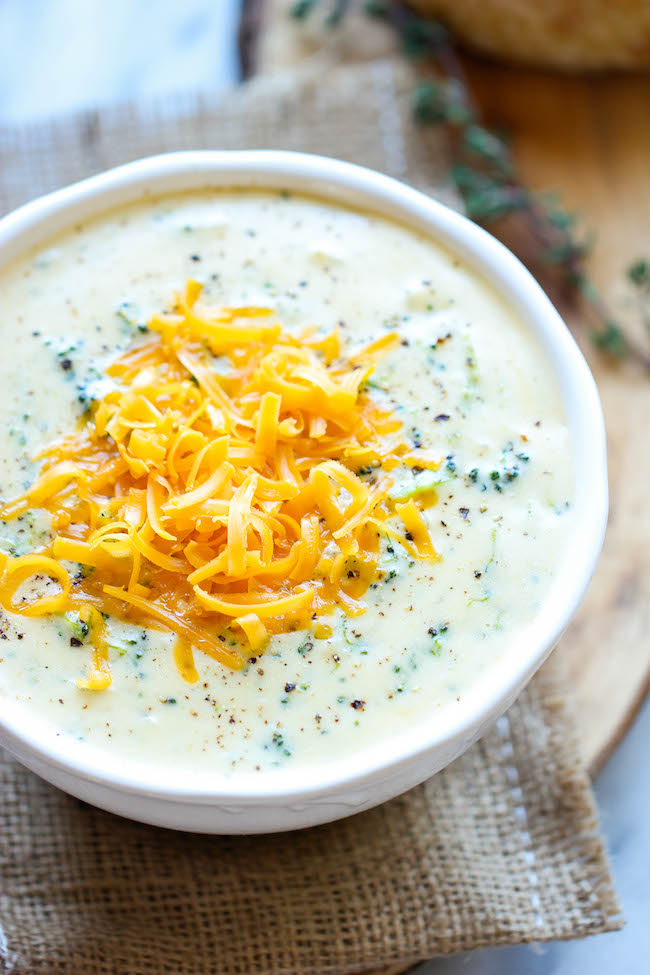 Growing up in a very traditional Korean household, we rarely had American food on the table. If it was American, it was usually the kid's meal from McDonalds or a 20-piece chicken nugget box. But we actually had one American staple in our pantry, and that was Campbell's soup, particularly Campbell's Tomato soup. It was one of my favorite American meals that we had in our house, especially because you can get so creative with so many different kinds of toppings, from mozzarella cheese to garlic croutons!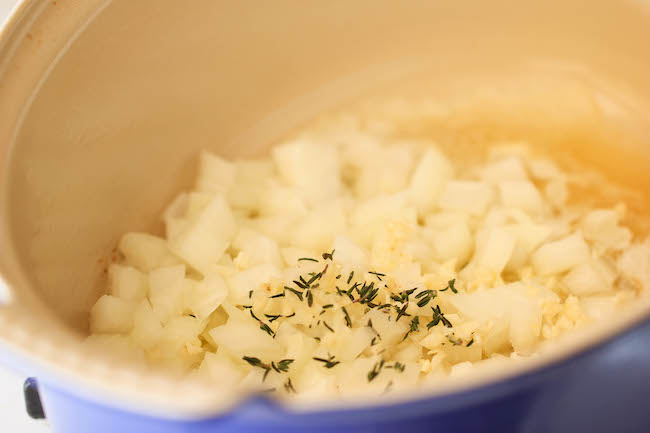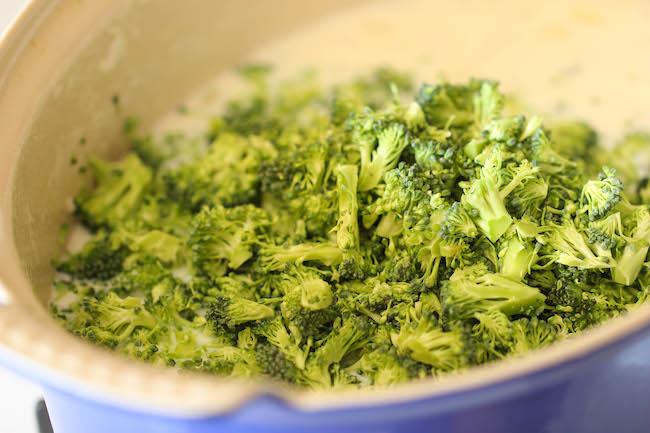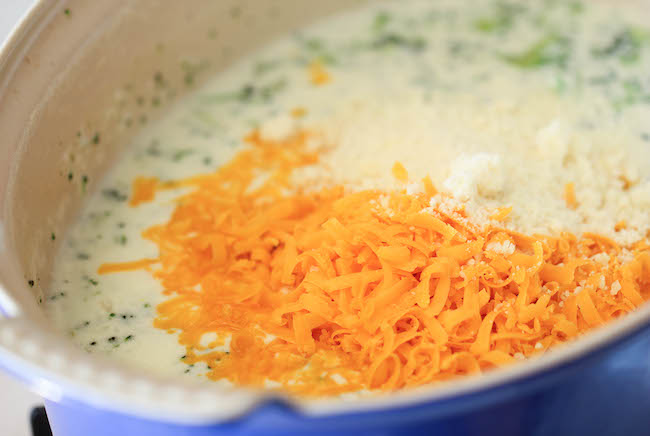 Campbell's is still a staple in our house today, and I'm always stocked up on their broths for a quick an easy meal like this broccoli cheese soup. It comes together so quickly in less than 30 minutes and it's loaded with tons of fresh broccoli goodness in a warm and creamy soup. Even the pickiest of eaters will be begging for seconds!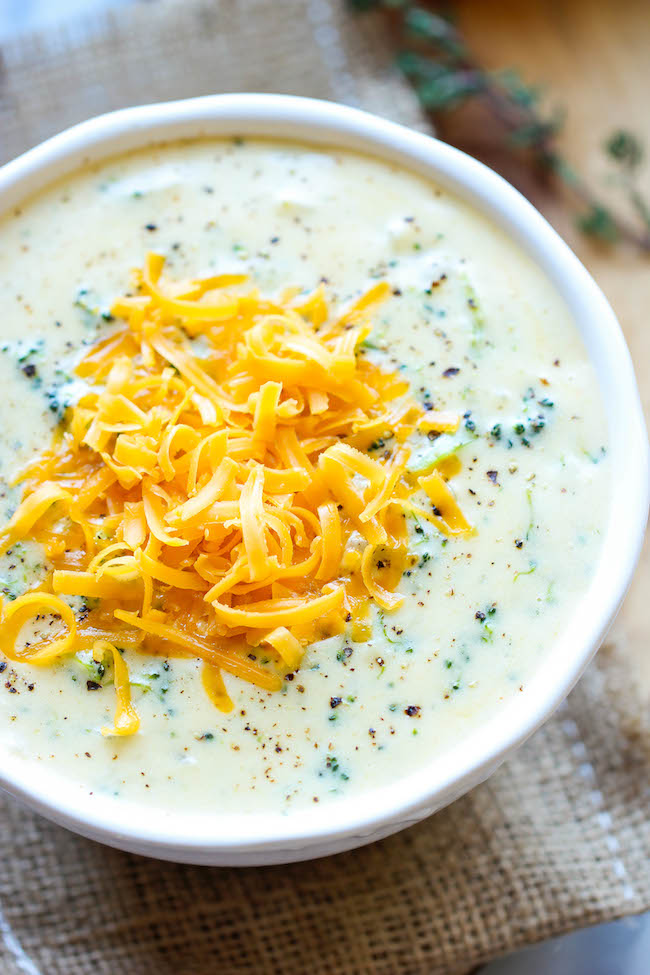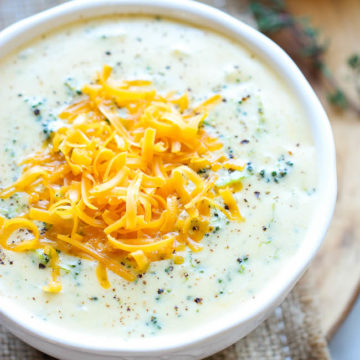 Broccoli Cheese Soup
Warm, cheesy, rich broccoli cheese soup made in less than 30 minutes. Comfort food never tasted so good!
10 minutes20 minutes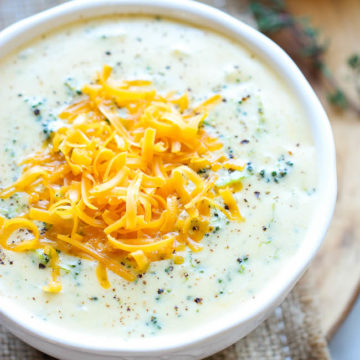 Ingredients:
1/4 cup unsalted butter, cubed
2 cloves garlic, minced
1 onion, diced
1/4 teaspoon dried thyme
3 tablespoons all-purpose flour
3 cups milk
2 cups vegetable broth
1/2 cup heavy cream
3 heads broccoli, cut into florets and finely chopped
1 cup shredded sharp cheddar cheese
1/4 cup grated Parmesan
Kosher salt and freshly ground black pepper, to taste
Directions:
Melt butter in a large stockpot or Dutch oven over medium heat. Add garlic, onion and thyme, and cook, stirring occasionally, until translucent, about 3-4 minutes.
Whisk in flour until lightly browned, about 1 minute. Gradually whisk in milk, vegetable broth and heavy cream, and cook, whisking constantly, until incorporated, about 1-2 minutes. Stir in broccoli.
Bring to a boil; reduce heat and simmer until broccoli is tender, about 6-8 minutes.
Stir in cheeses, a handful at a time, until smooth, about 1-2 minutes; season with salt and pepper, to taste.
Serve immediately.
Did you Make This Recipe?
Tag @damn_delicious on Instagram and hashtag it #damndelicious.
Nutrition Facts
Serving Size
Servings Per Container 4
---
Amount Per Serving
Calories 531.4
Calories from Fat 342
% Daily Value*
Total Carbohydrate 30.2g
10%
---
*Percent Daily Values are based on a 2,000 calorie diet. Your daily values may be higher or lower depending on your calorie needs.