Blueberry Orange Oatmeal Muffins
This post may contain affiliate links. Please see our privacy policy for details.
Start your mornings with these healthy, hearty muffins loaded with juicy blueberries and refreshing orange flavor!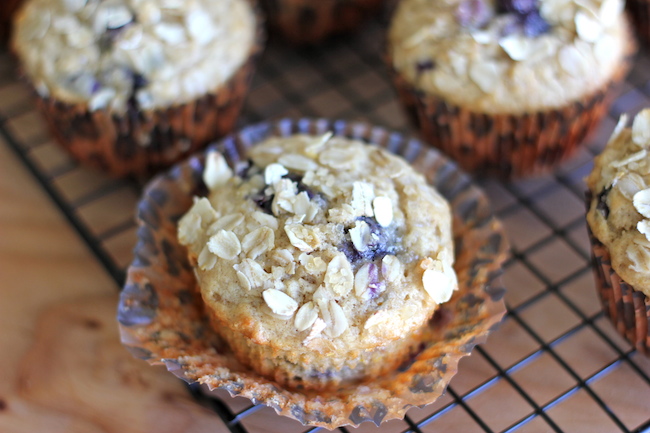 Okay guys. I have some major news. No, I'm not pregnant but I do have a new baby to welcome to the blog. His name is Mr. Reginald, but you can call him Reggie for short. We're all friends here, right?
So if you've been following me on Instagram and/or Twitter, then you've probably seen me talk about my new baby. I've been wanting to upgrade to a dslr for the longest time, but since I was full-time grad student living off of financial aid, I just didn't have the expenses to invest in one. But now that I've graduated and working a full-time job, I immediately went to my Amazon wishlist to finally buy the Canon Rebel T2i along with the Canon EF 50mm f/1.8 II lens, aka Reggie.
So why did I choose Canon over Nikon? Well, I'm no camera expert but being the Canon girl that I am since I was about 16 years old (I went through about 5-6 Canon point and shoot cameras since then), I just couldn't make the change to Nikon. Another deciding factor was that some of my favorite bloggers, Michelle over at Brown Eyed Baker and Cassie at Bake Your Day, use the same type of camera and lens, so in hopes of creating such beautiful photos like them, I decided to go with this model.
It's hard to express just how happy I am with this camera. As soon as I took that first test shot, I experienced a type of euphoria that I've never felt before. I literally squealed so loudly that I'm sure my neighbors were completely annoyed with me. Jason just had this big grin on his face as I was snapping shots all over the bedroom until he finally said, "I'm so happy that you're so happy."
Yeah, I'm happy. Incredibly over-the-top-rainbows-unicorns-Disneyland-Christmas happy. You get the point, right? But this happiness comes with a price, more specifically, rationality. I swear, I grabbed the camera to take some food shots but as I looked through the viewfinder, it was completely black. Trying to hold back the tears thinking that I broke Reggie, it took about 5 minutes for me to realize that the lens cap was on. Oops.
Well there you have it, the longest intro, which was actually more like an essay, welcoming Reggie. Now let's move on to Muffin Monday, shall we?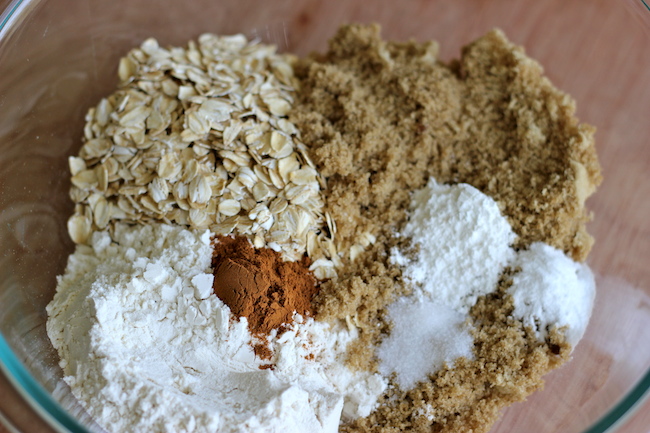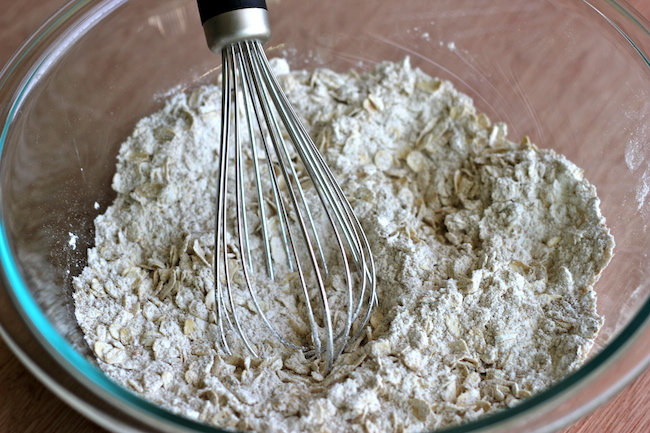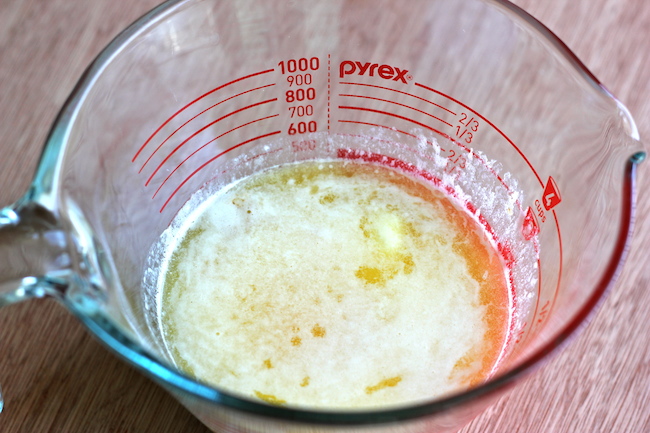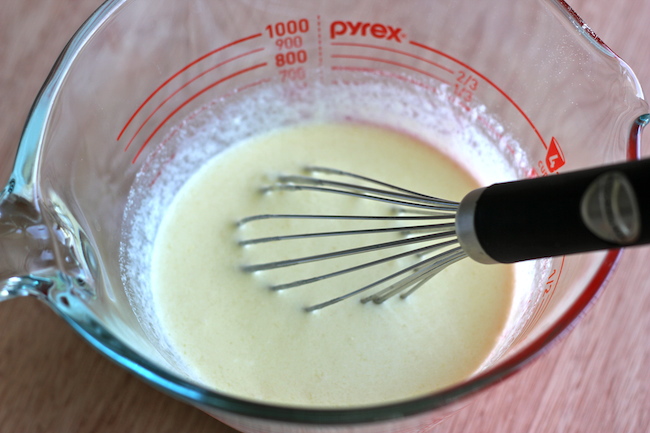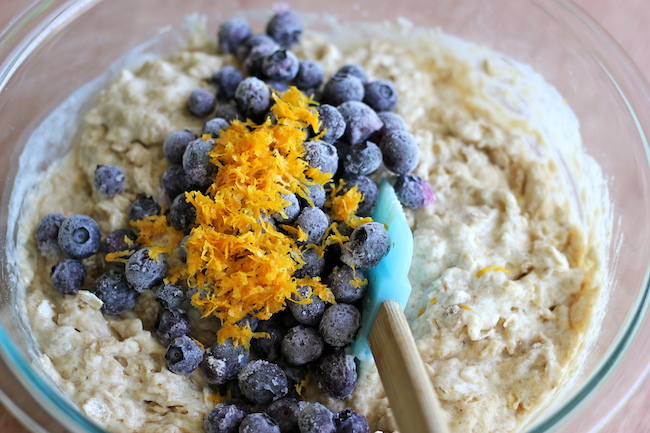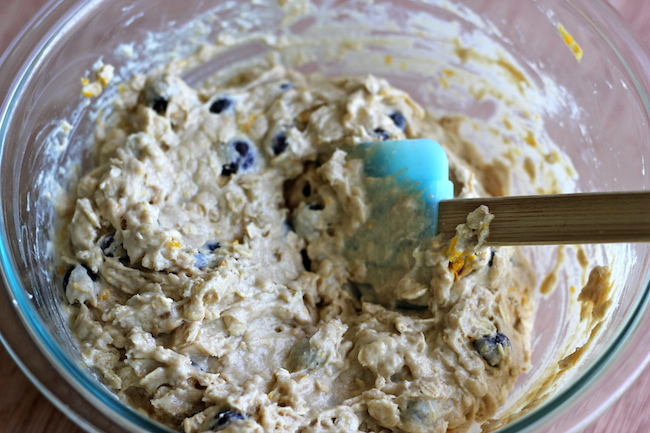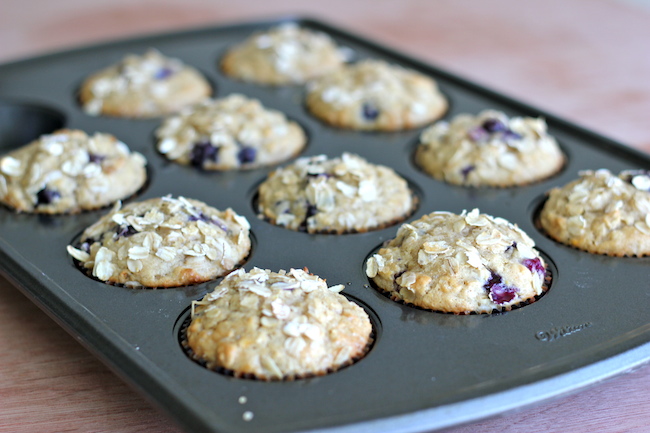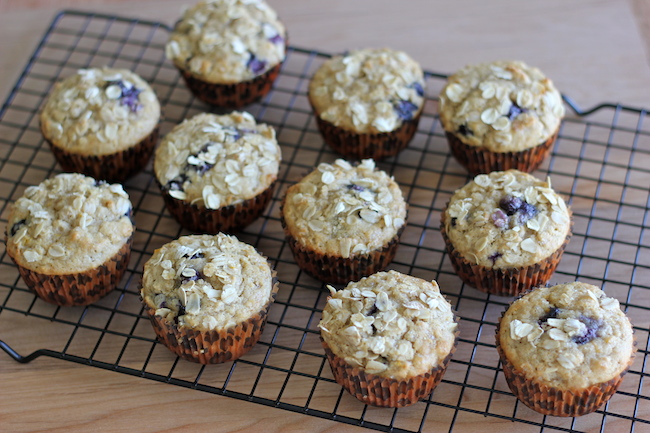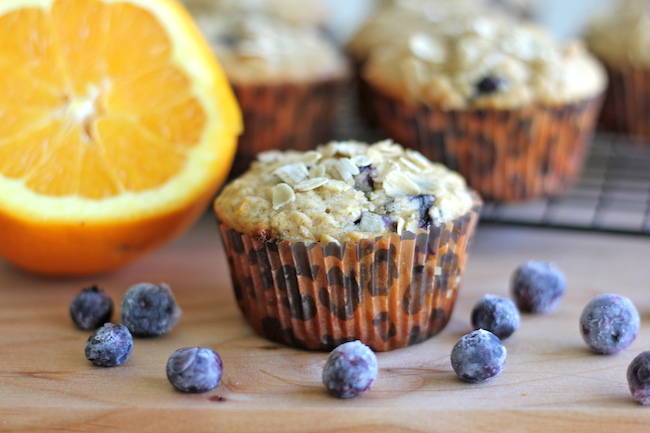 This week's assigned Muffin Monday was Oatmeal Muffins with Raisins, Dates, and Walnuts, but since I wasn't in much of a dried fruit/nutty mood, I decided to substitute blueberries instead of the raisins, dates and walnuts. I also swapped out the buttermilk and used yogurt to get that really light and fluffy texture. And the final adaptation was adding a sprinkling of turbinado sugar for that extra sugary crunch on top, a tip that I learned from Lyn at The Lovely Pantry.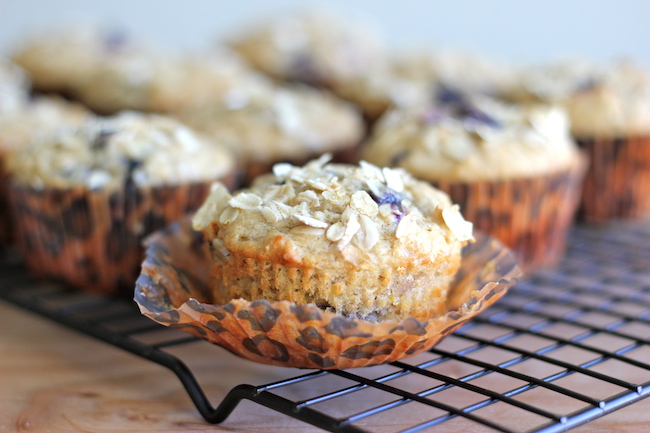 As these were baking in the oven, it gave off such an aromatic, cinnamon-y smell throughout the house, which is just want you want on a sunny, Saturday afternoon. Once I finished taking these pictures, Jason and I dove right into the babies. They were still warm from the oven and oh-so-light with every bite. The chunks of blueberries throughout was an added bonus and that subtle, crunchy, sweet topping was the absolute best. These are perfect as a healthy breakfast item but can still serve as a sweet midnight snack that'll hit the spot.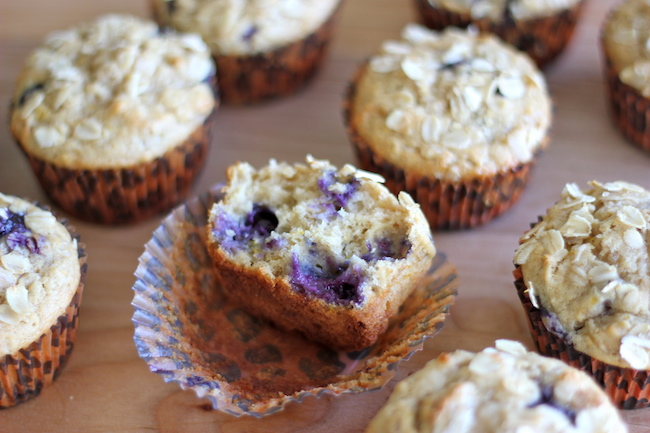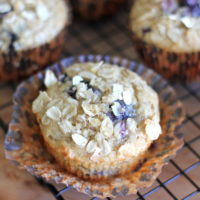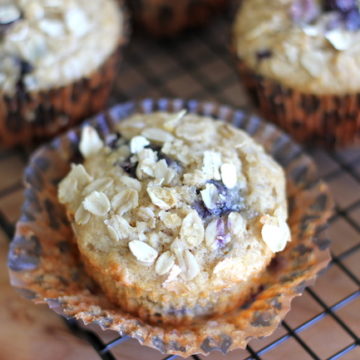 Blueberry Orange Oatmeal Muffins
Healthy, hearty muffins loaded with juicy blueberries and refreshing orange flavor!
Ingredients
1

cup

all-purpose flour

1

cup

rolled oats

,

plus more for sprinkling

½

cup

brown sugar

,

packed

½

teaspoon

of cinnamon

1

teaspoon

baking powder

½

teaspoon

baking soda

½

teaspoon

salt

½

cup

1 stick unsalted butter, melted and cooled

1

cup

plain Greek yogurt

1

large egg

,

beaten

½

teaspoon

vanilla extract

1

cup

blueberries

Zest of 1 orange

Turbinado sugar

,

for sprinkling
Instructions
Preheat oven to 400 degrees F. Line a 12-cup standard muffin tin with paper liners; set aside.

In a large bowl, combine flour, oats, brown sugar, cinnamon, baking powder, baking soda and salt.

In a large glass measuring cup or another bowl, whisk together butter, yogurt, egg and vanilla. Pour mixture over dry ingredients and stir using a rubber spatula just until moist. Add blueberries and orange zest and gently toss to combine.

Scoop the batter evenly into the muffin tray. Sprinkle with oats and turbinado sugar.

Place into oven and bake for 15-18 minutes, or until a tester inserted in the center comes out clean.

Remove from oven and cool on a wire rack.