Mummy Hot Dogs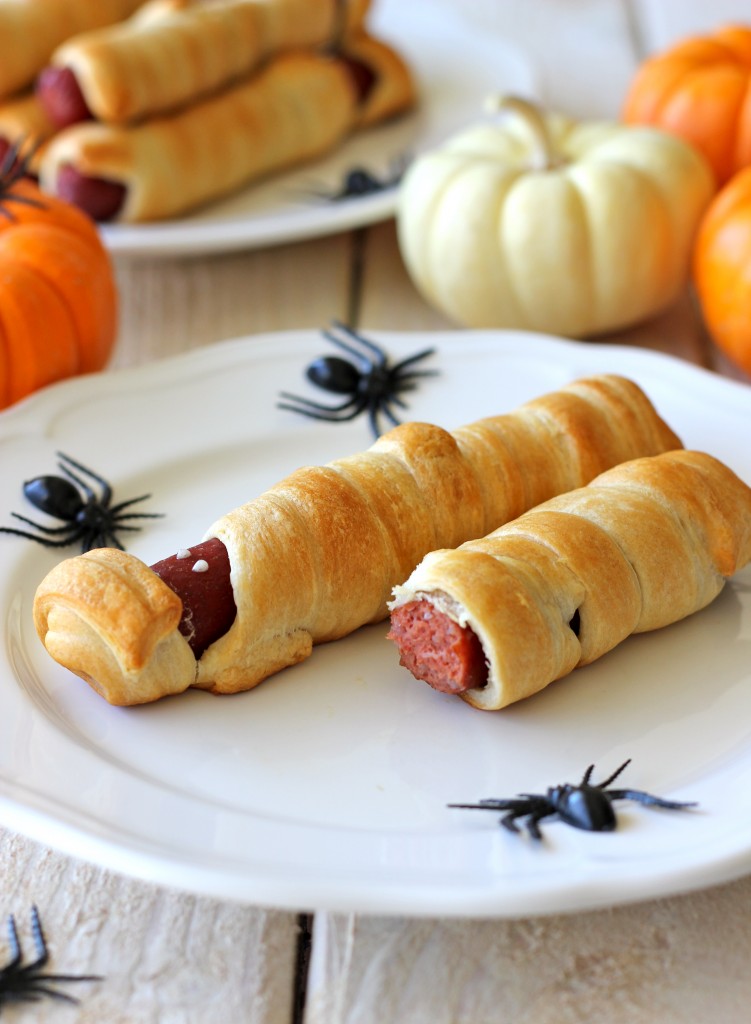 Can you believe Halloween is just 4 days away? I apologize for not having any Halloween posts other than some pumpkin recipes. But today I have my first official Halloween post: mummy hot dogs.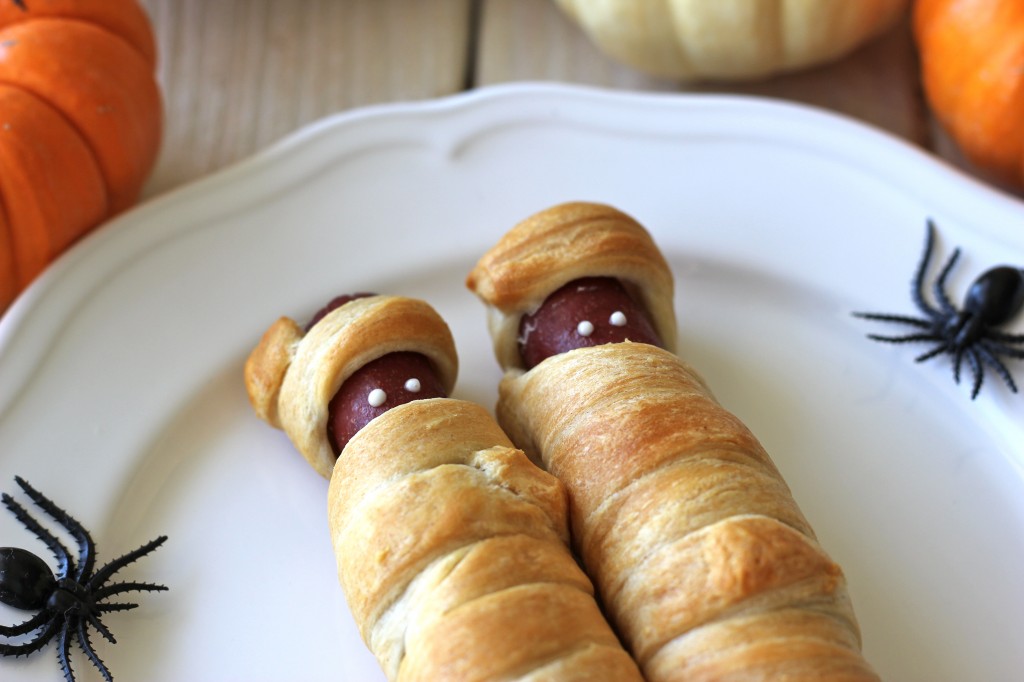 Now you should know that these hot dogs only requires 3 ingredients: crescent rolls, hot dogs and mustard. But as I'm wrapping these guys up, I realize that I don't have mustard. I have grainy Dijon mustard but nothing else. I completely panicked and looked around the fridge to see what I could possibly use. Ketchup would blend right in but then I see the light to some leftover garlic aioli. So I put a spoonful of the aioli in a Ziploc bag and pipe out these dots as perfectly as possible. Whew.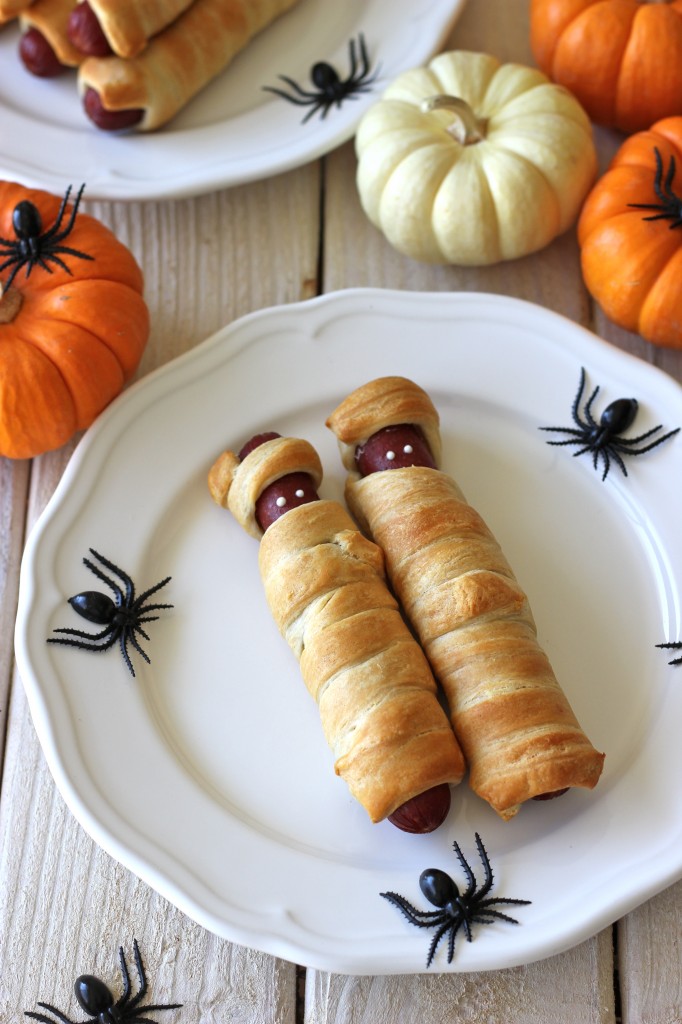 You may be wondering what happened to his head there. I was hungry so I had to take a bite while I was taking photos. I just couldn't wait any longer! #foodbloggerproblems
One year ago: Lighter General Tso's Chicken
Mummy Hot Dogs (adapted from Live Love Pasta):
Yields 8 servings
INGREDIENTS:
1 (8-ounce) tube crescent rolls

8 hot dogs

Mustard, for garnish
DIRECTIONS:
Preheat oven to 375 degrees F. Line a baking sheet with parchment paper or a silicone baking mat; set aside.
Roll out the crescent rolls into one sheet, placing 2 triangles together by pinching the seams to make a square. Using a pizza cutter or sharp knife, cut each rectangle into 6 strips.
Wrap 3 strips around each hot dog, leaving a little space at the top for the "eyes."
Place into oven and bake until golden brown, about 20 minutes.
Let cool 5 minutes before adding dots of mustard for the "eyes." Serve immediately.