Garlic Truffle Fries
It's amazing what a little truffle oil can do to these heavenly, crisp, oven-baked fries!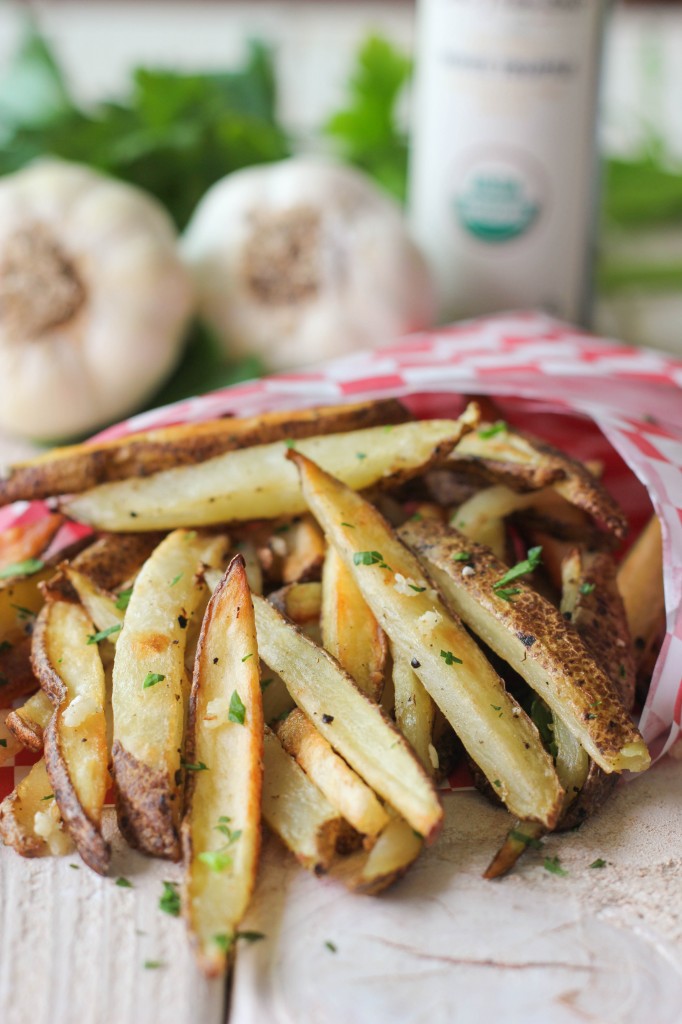 A couple weeks back, Gourmet Spotting was kind enough to send me a box of their awesome goodies to try out. They're a company that selects and provides 4-6 artisanal gourmet food products from around the world and sends them right to your door each month for just $29.99/month and you can sign up with no commitment. Plus, with every box that gets shipped, they donate a meal to charity. Amazing, right?
So when I opened their box of goodies, the first thing I noticed was this right here: white truffle olive oil.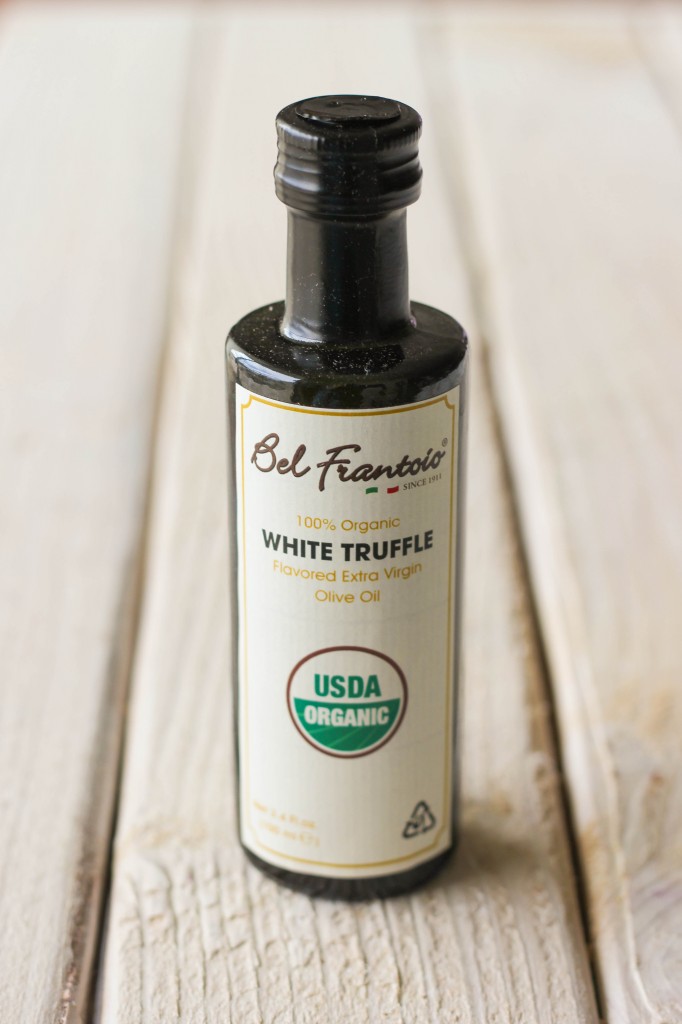 I'm a huge sucker for anything involving "truffle" so my mind went crazy just thinking about the possibilities of what to make. But after a couple of days of brainstorming, I finally came to a decision. I decided to make garlic french fries drizzled with this olive oil and roasted to absolute crisp perfection.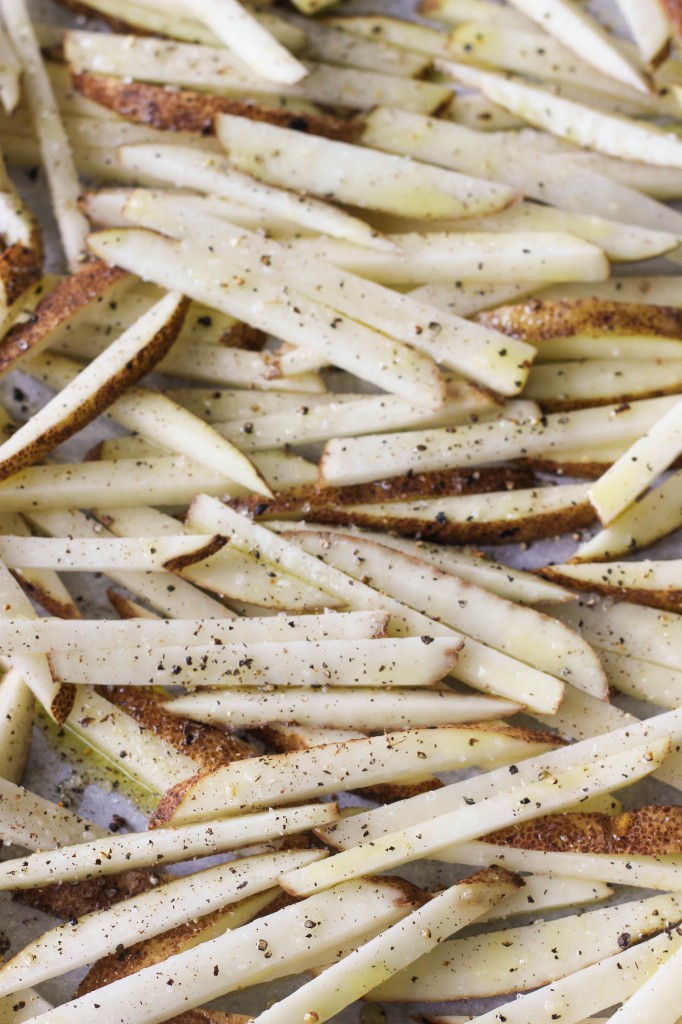 I decided to bake them so that they're a bit healthier but let's be real here – I did it because I just can't stand a hot pot of oil sitting around on the stove.
So how was it? Uh, yeah, it was like fries on crack. It had the perfect balance of truffle-y goodness along with a bit of saltiness and starchiness. Jason and I devoured this like there was no tomorrow and totally made it a dinner meal for us.
What more could you ask for?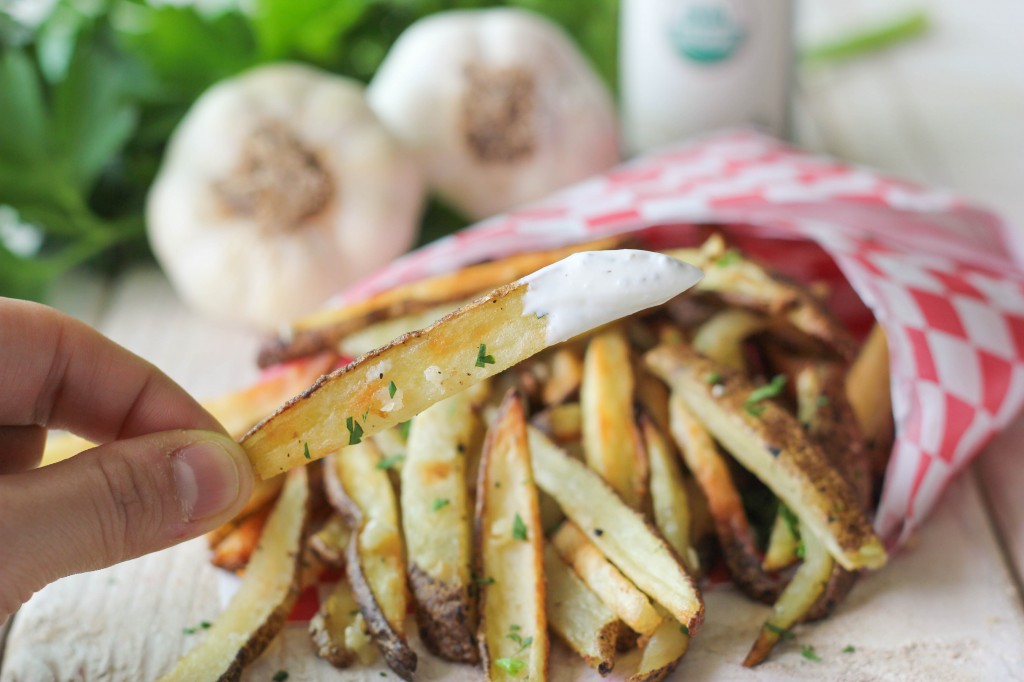 Oh and the best part about all this? The kind folks at Gourmet Spotting are offering Damn Delicious readers an additional batch of organic whole dried oregano from Sicily to go along with your box. Just be sure to use the code DELICIOUS. You can also check them out here on facebook and twitter.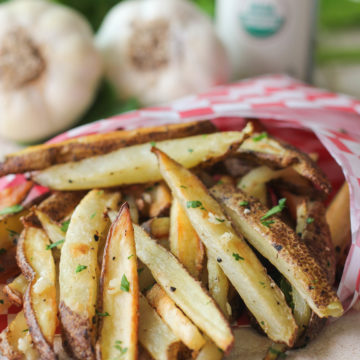 Garlic Truffle Fries
It's amazing what a little truffle oil can do to these heavenly, crisp, oven-baked fries!
10 minutes
40 minutes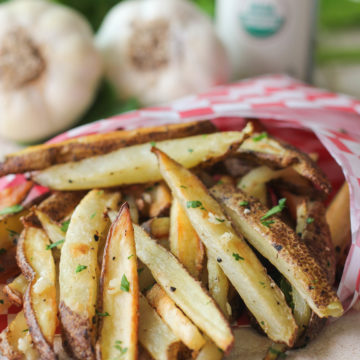 Ingredients:
3 russet potatoes, cut into
1/3-inch thick fries
2 tablespoons white truffle flavored extra virgin olive oil
Kosher salt and freshly ground black pepper, to taste
3 cloves garlic, pressed
Ranch, for serving
2 tablespoons chopped parsley leaves, for garnish
Directions:
Preheat oven to 450 degrees F. Line a baking sheet with parchment paper; set aside.
Place the potatoes in a single layer onto the prepared baking sheet. Drizzle with truffle olive oil; season with salt and pepper, to taste. Gently toss to combine.
Place into oven and bake for 30-40 minutes, or until golden brown and crisp, tossing occasionally.
In a large bowl, combine fries and garlic.
Serve immediately with ranch, garnished with parsley, if desired.
Did you Make This Recipe?
Tag @damn_delicious on Instagram and hashtag it #damndelicious.
Disclosure: This post is sponsored by Gourmet Spotting. All opinions expressed are my own.