Philly Cheesesteak with Garlic Aioli
Why overpay for a Philly Cheesesteak when you could EASILY make it right at home without having to skimp on the cheesy, meaty goodness?!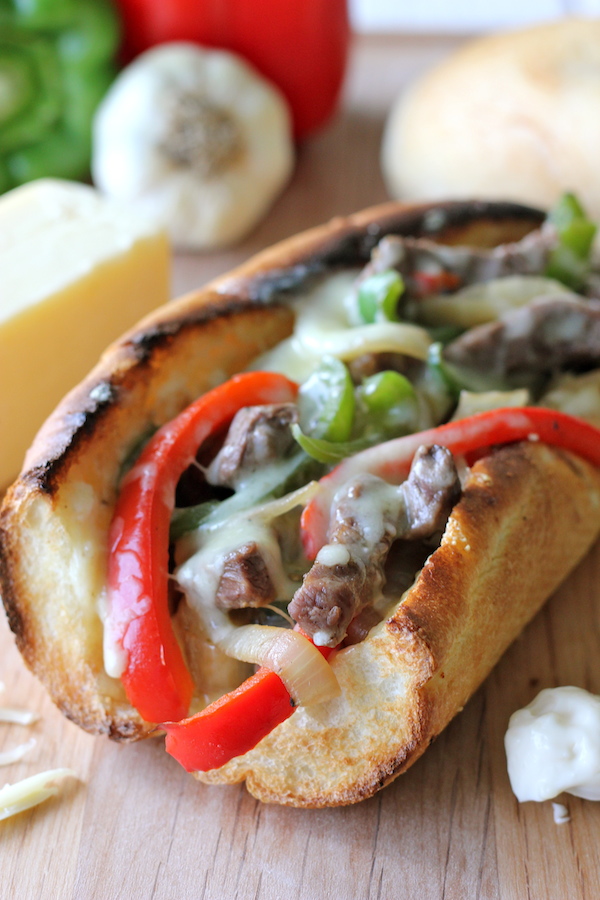 So I really need to tell you guys about a party that I went to the other night.
It was my niece's birthday party. Well it was actually Raja's birthday party (my niece's tiger stuffed animal), 6th birthday party to be exact, and Jason and I were the co-hosts of the party. It was quite an official party with an invite list and everything.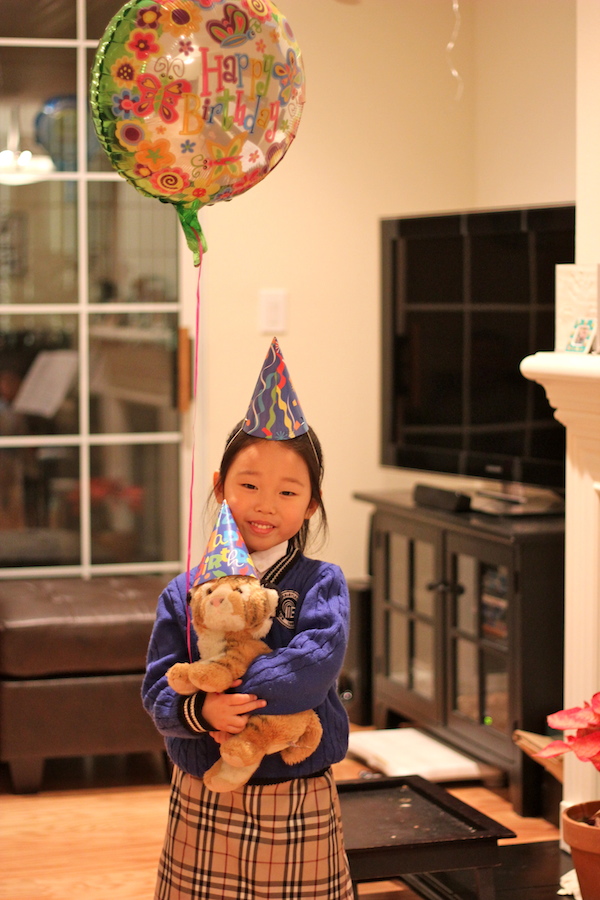 I managed to get off work a bit early, picked up balloons, party hats and birthday banners and rushed on over to the party.
We celebrated with an awesome homemade shabu shabu dinner (since Raja loves meat) and a gorgeous cake where the kids blew out the candles.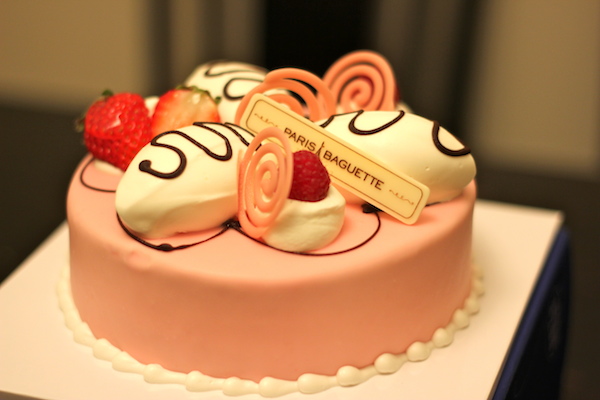 It was really one of the best birthday celebrations ever. Jason's father jokingly said, "This is too much for Raja! You don't even do this for my birthday."
Hey, it's not every day that you get to host a stuffed animal's birthday party, right?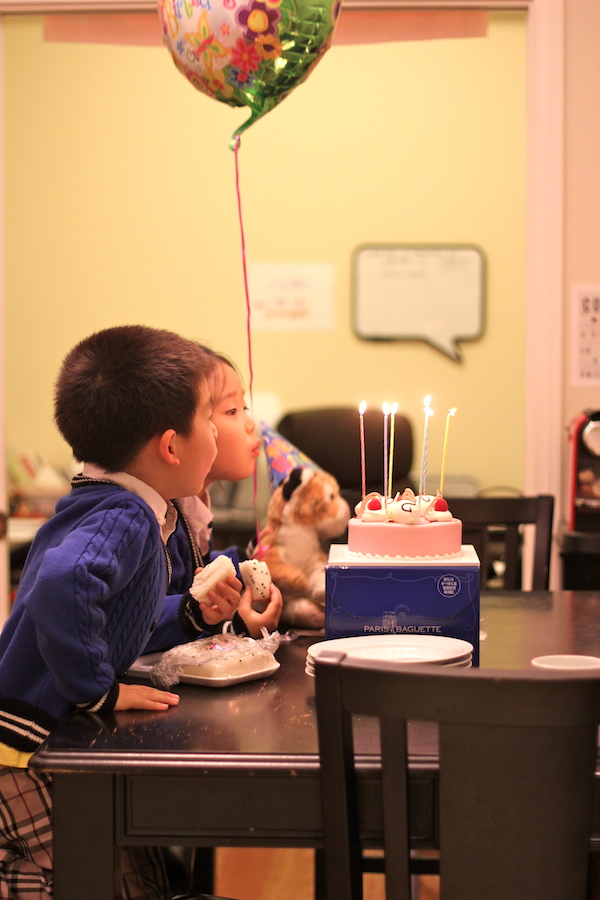 Now about this sandwich…
I received a couple of blocks of Tillamook's Vintage White Extra Sharp Cheddar and I immediately knew that I wanted to make a cheesesteak sandwich using a chuck steak, cooked to medium perfection. I decided to "Philly" it up by loading up on some caramelized onions and bell peppers. But I still felt like something was missing so I made some homemade garlic aioli and slathered that right on.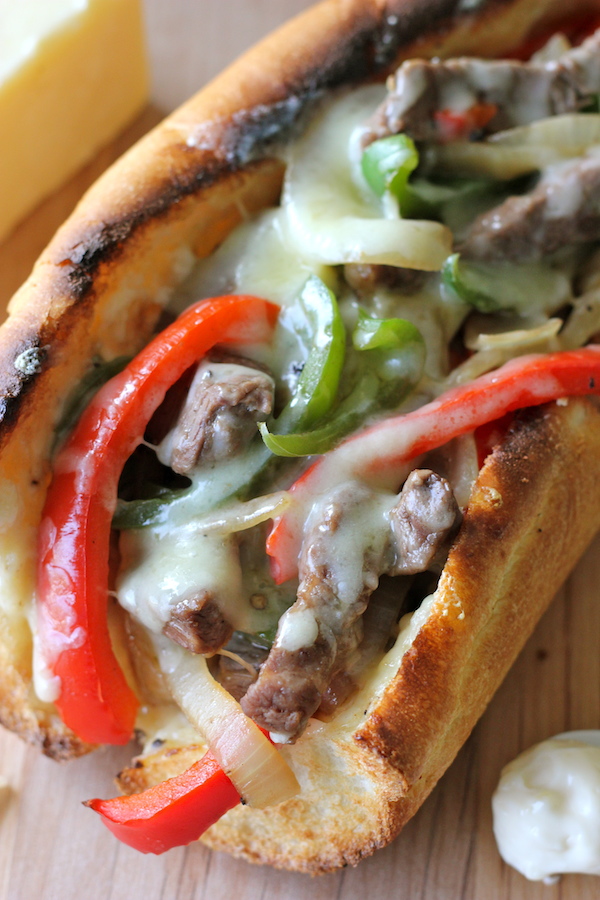 The garlic aioli served as a wonderful complement to the meaty goodness along with the creamy, crumbly cheese. I really loved that the cheese wasn't too overpowering, and the flavors melded so well together.
I'm sure this sandwich will be in constant rotation at our house!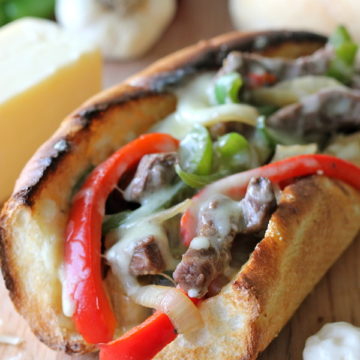 Philly Cheesesteak with Garlic Aioli
You could EASILY make this right at home without having to skimp on the cheesy, meaty goodness!
10 minutes
15 minutes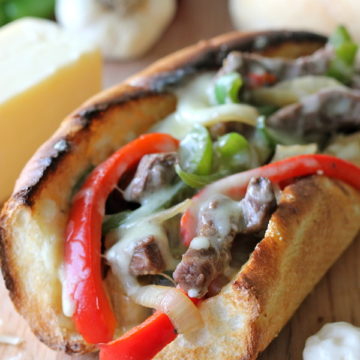 Ingredients:
1/4 cup mayonnaise
2 cloves garlic, pressed
2 tablespoons butter
1 pound boneless chuck steak, thinly sliced
Kosher salt and freshly ground black pepper, to tasted
1 onion, sliced
1 red bell pepper, sliced
1 green bell pepper
4 hoagie rolls, toasted, for serving
1 cup shredded white cheddar cheese
Directions:
Preheat oven to broil.
To make the garlic aioli, combine mayonnaise and garlic in a small bowl; set aside.
Melt butter in a medium cast iron skillet over medium high heat. Add steak and cook until medium rare, about 5-6 minutes; season with salt and pepper, to taste. Transfer to a plate.
Add onion and bell peppers to skillet and cook until tender and golden, about 5-6 minutes.
To assemble the sandwich, generously spread garlic aioli inside each roll. Top with steak, onions and bell peppers, and cheese. Place into oven and bake until cheese has melted, about 2 minutes.
Serve immediately.
Did you Make This Recipe?
Tag @damn_delicious on Instagram and hashtag it #damndelicious.