Miso Soup with Vermicelli, Mushrooms and Tofu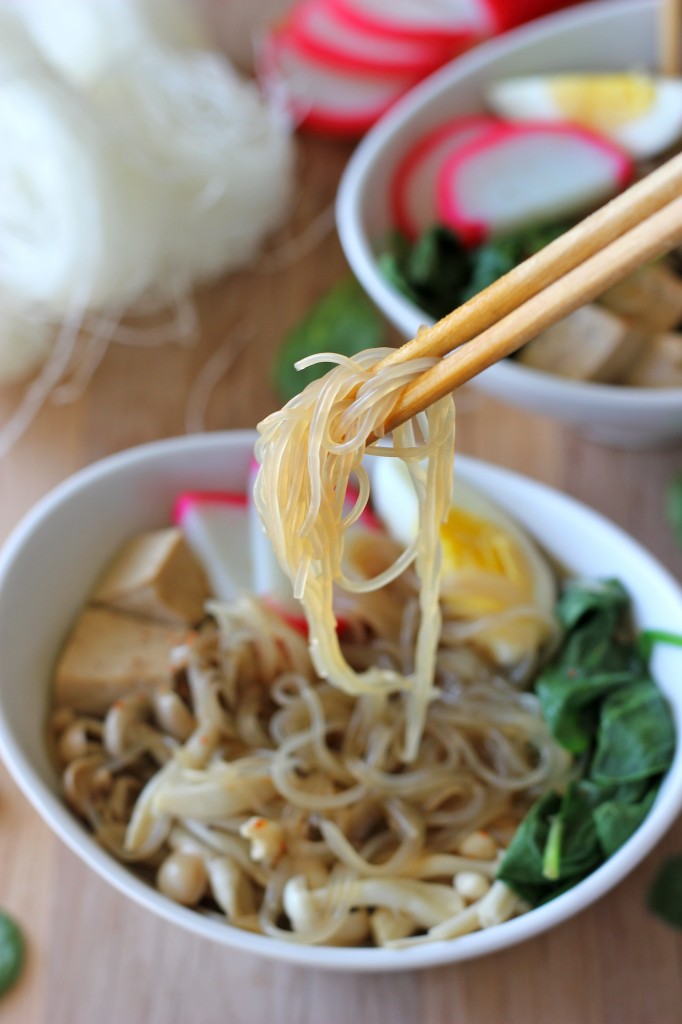 Happy Sunday! I first want to thank everyone for the birthday wishes. You all are so sweet, and I am so happy to be a part of this wonderful, loving blogging community.
That being said, I am dead exhausted from celebrating my birthday all weekend long, from the many, many red velvet ice cream cake slices to watching Django until 1:30 in the morning. It's becoming a huge struggle to stay up so late, as I prefer to be in bed by 11PM. I must really be getting old.
Anyway, before I eat a couple of more cake slices, I just had to share this soup with you all. It's a super easy soup that actually came together by accident. See, I wasn't completely satisfied with the outcome of the soup so at the very last minute, I decided to stir in some miso paste, which really gave it that wonderfully mild, earthy flavor with just a bit of saltiness. And with the copious amount of mushrooms, spinach, tofu and vermicelli, this is a sure way to keep you warm and comforting on a cold winter day!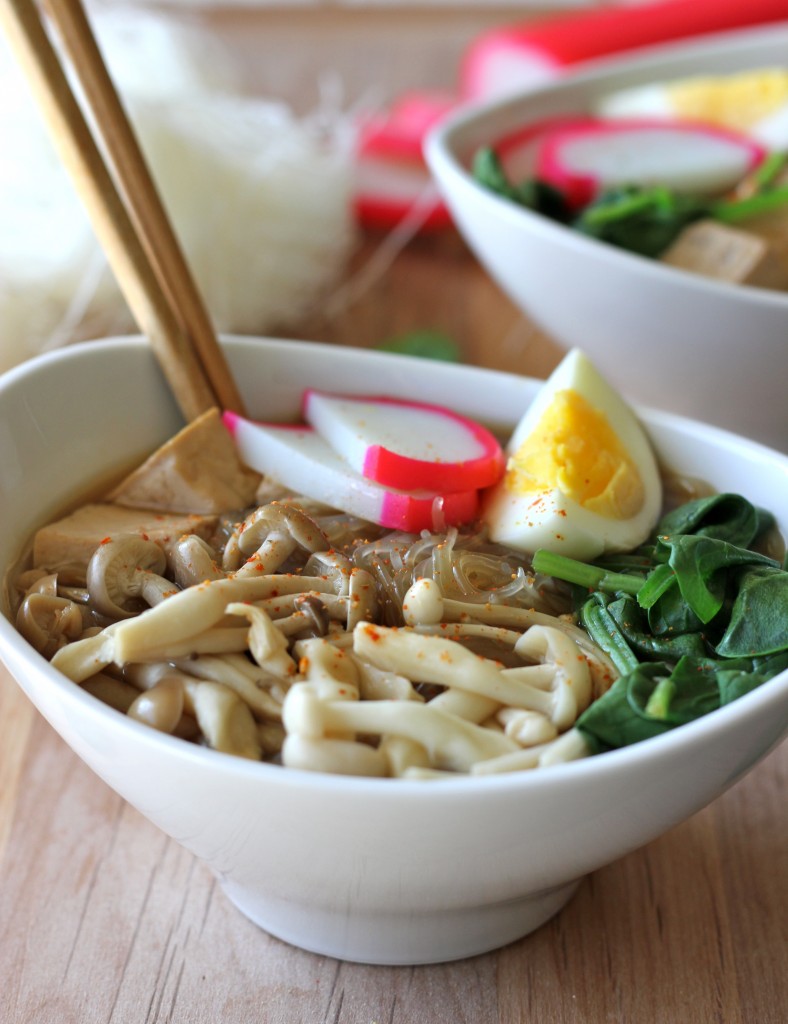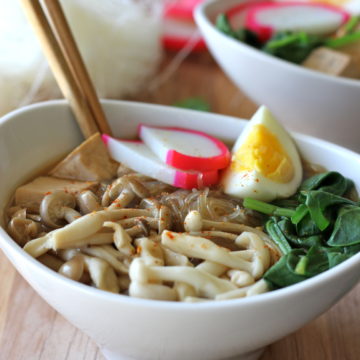 Miso Soup with Vermicelli Mushrooms and Tofu
10 minutes10 minutes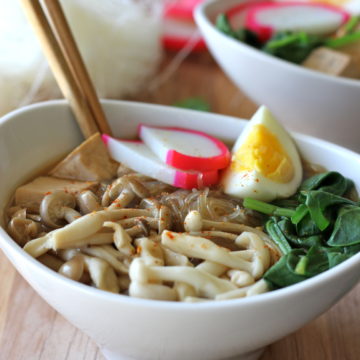 Ingredients:
4 cups vegetable stock
2 tablespoons soy sauce
1 tablespoon mirin
1 tablespoon sake
Pinch of sugar
1 tablespoon miso paste
1 (12-ounce) package firm tofu, cubed
3 ounces shiitake mushrooms, thinly sliced
2 ounces enoki mushrooms
4 ounces vermicelli
2 cups baby spinach
1 hard boiled egg, quartered, for serving
Red kamaboko (steamed fish cake), thinly sliced, for serving
Togarashi (Japanese chili pepper), for serving
Directions:
Heat a large stockpot or Dutch oven over medium heat. Add vegetable stock, soy sauce, mirin, sake and sugar, whisking to combine. Bring to a boil and stir in miso paste until dissolved, about 1-2 minutes.
Add tofu, mushrooms and vermicelli; reduce heat and simmer until noodles are cooked through, about 4-6 minutes. Stir in spinach until wilted, about 1 minute.
Serve immediately, garnished with hard boiled egg, fish cake and Japanese chili pepper, if desired.
Did you Make This Recipe?
Tag @damn_delicious on Instagram and hashtag it #damndelicious.