Whole Wheat Veggie Flatbread Pizza
These pizzas come together in minutes, and the individual flatbreads are perfect for portion control!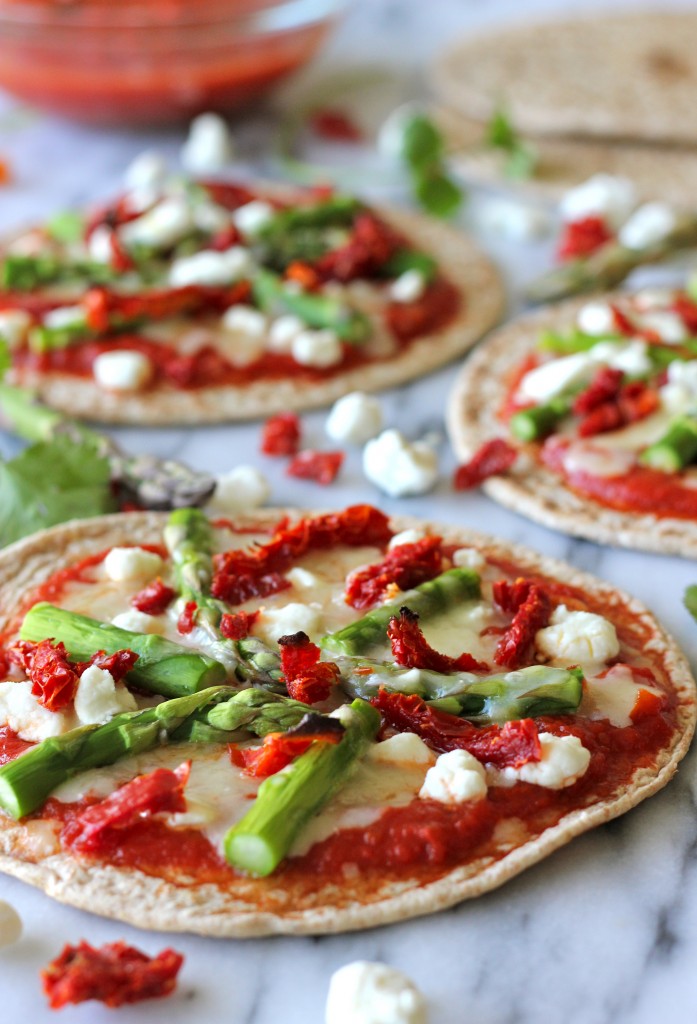 Friday nights are usually take-out nights for us, whether it's Thai, Chinese or pizza. It's kind of a ritual we picked up to give us a chance to "have the night off" in a sense after a long work week. But sometimes the greasiness from all that food can be too much to handle. That's why I made these whole wheat veggie flatbread pizzas. Not only that, my skinny jeans were not very happy with all that take-out food I was devouring on a weekly basis.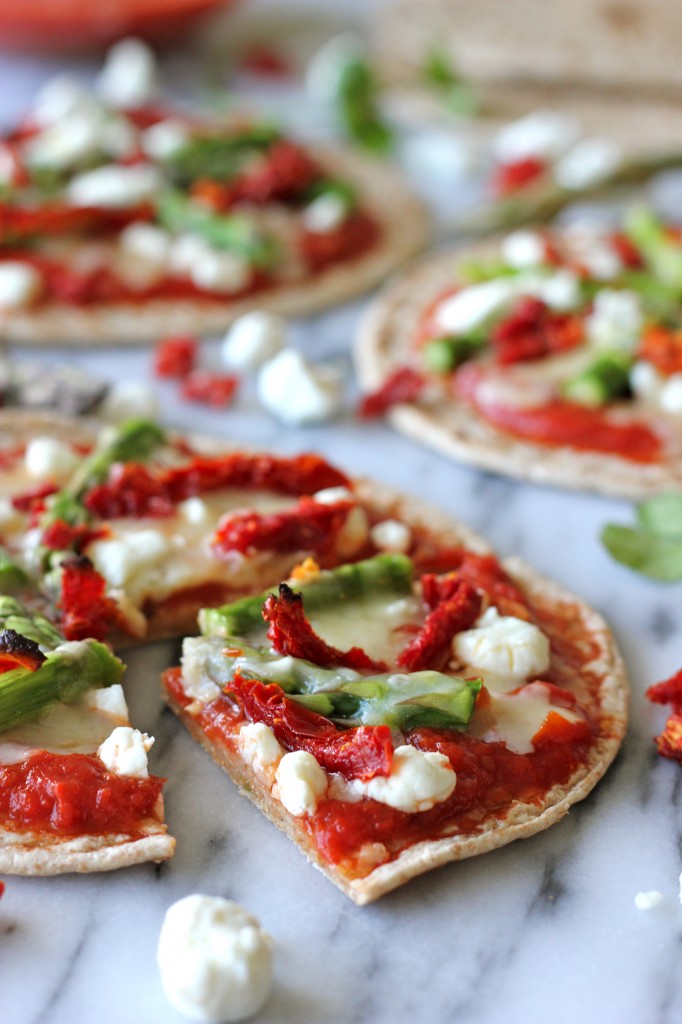 So now about these "pizzas" – they're incredibly easy to whip up, using leftover marinara, crumbled goat cheese, sun dried tomatoes, asparagus spears and a generous sprinkle of mozzarella. And after being baked for 10 minutes to a wonderfully crisp crust, they'll be ready to be devoured or frozen for a simple freezer-friendly meal later on in the week. Plus, they're perfectly portioned and completely vegetarian on a whole wheat base so you could even have two of these pizzas without all that heavy grease!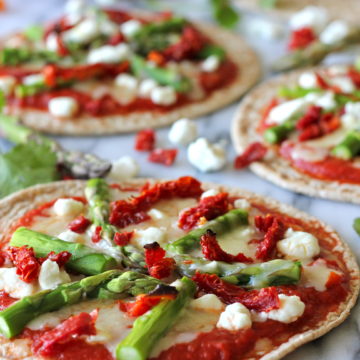 Whole Wheat Veggie Flatbread Pizza
10 minutes
10 minutes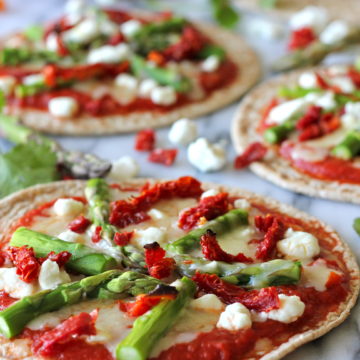 Ingredients:
6 whole wheat Middle Eastern flatbreads
1 cup marinara sauce, homemade or store-bought
1 pound asparagus, trimmed and cut into 1-inch pieces
1 cup shredded mozzarella
1 cup crumbled goat cheese
1/2 cup julienned sun dried tomatoes
Directions:
Preheat oven to 375 degrees F. Line a baking sheet with parchment paper or a silicone baking mat; set aside.
Spread 2-3 tablespoons marinara evenly over the top of each flatbread, leaving a 1/2-inch border. Arrange 6-7 asparagus pieces fanned out in the center of each flatbread. Top with mozzarella, goat cheese and sun dried tomatoes.
Place into oven and bake for 8-10 minutes, or until the crust is crisp and the cheese is melted on top.
Cut pizza into wedges and serve immediately.
Did you Make This Recipe?
Tag @damn_delicious on Instagram and hashtag it #damndelicious.