Moms Make a World of Difference and a Fair Trade Giveaway!
Celebrate World Fair Trade Day, a day dedicated to farmers and workers behind Fair Trade Certified goods who are paid fair prices and wages, work in safe conditions, protect the environment and receive community development funds to empower and uplift their communities.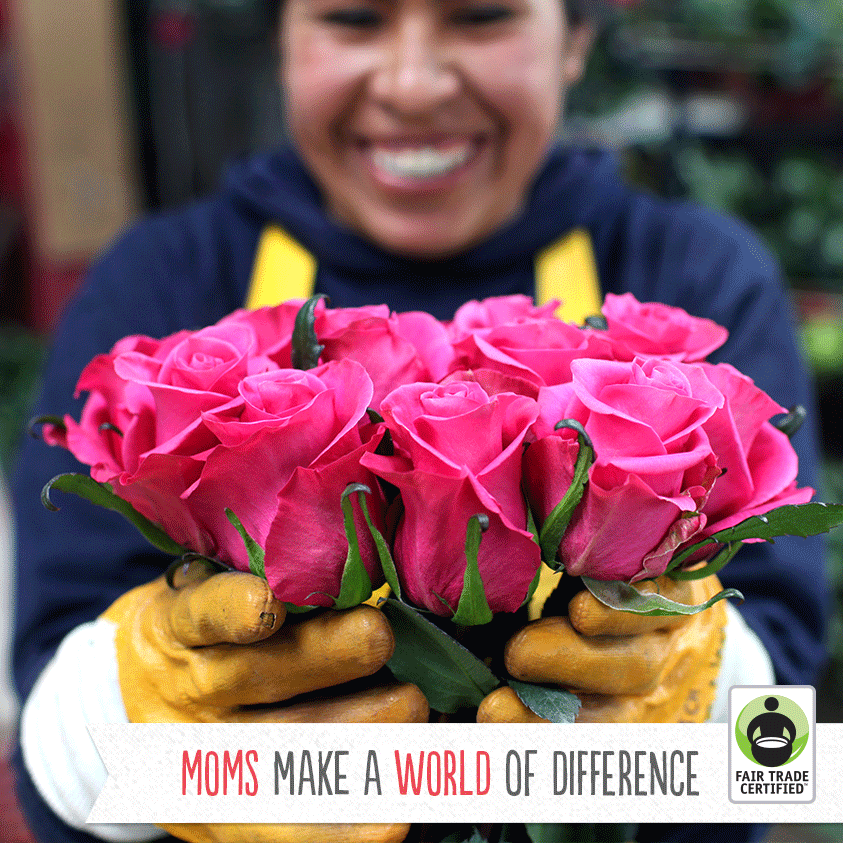 Today, we celebrate not only Mother's Day but World Fair Trade Day as well. See, Fair Trade USA produces goods from farmers and workers who are justly compensated, helping farmers in developing countries build sustainable businesses. And by purchasing Fair Trade products, we can improve an entire community's day-to-day lives, giving farmers fair prices, safe working conditions, protection from hazardous chemicals, paid maternity leave and the resources for fair, healthy and sustainable lives.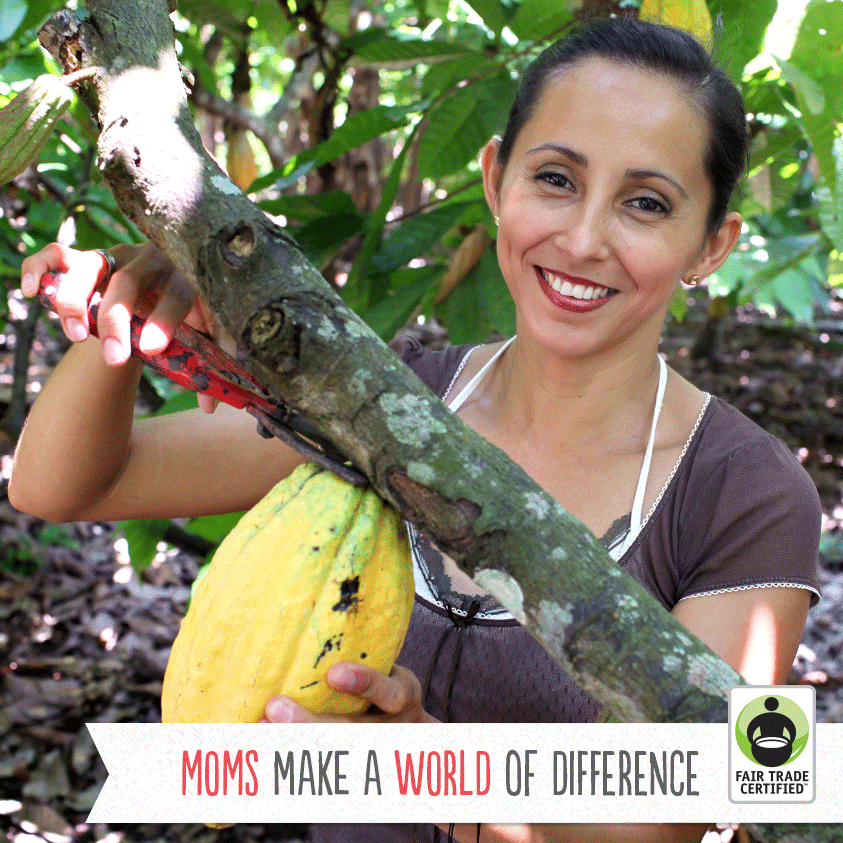 And so today, we celebrate Fair Trade Moms, the backbone of farming families, the emerging leaders in their communities, striving to improve education opportunities for their children.
So with that in mind, I have a wonderful giveaway for you all. The kind folks over at Fair Trade USA are giving 1 lucky Damn Delicious reader a box of their goodies, which includes:
Allegro Coffee (@AllegroCoffee):

The Los Niños Blend is from Fair Trade Certified cooperatives in Latin America. Allegro partnered with an organization called Coffee Kids to help enable 80 families improve the quality of their land by applying better land management techniques. The end goal is to help coffee farming families learn the proper tools to increase their food sovereignty.

Alter Eco Thai Sticky Purple Rice (@AlterEcoSF):

This unique purple grain is glutinous when cooked and has a delicate, sweet palate. Due to its rich taste and beautiful color, this traditional rice is used by local communities for feasts and celebrations. It is grown exclusively in the fertile soil of the Esan Plateau, in the East of Thailand, situated close to the Cambodian border. If you like this, we also recommend giving Alter Eco's other rice products a try!

Alter Eco Cane Sugar (@AlterEcoSF):

This sugar has all the versatility of everyday granulated sugar, plus an amazing depth of flavor that makes it the ultimate secret ingredient. Try it in your coffee, in your favorite baking recipes, or sprinkled on fruit, yogurt or morning toasts.

Numi Tea (@NumiTea):

Numi inspires well-being of mind, body and spirit through the simple art of tea, hand-picking premium organic teas and herbs and blending them with only real fruits, flowers and spices. Join Numi in celebrating people, planet and pure tea with this delightful Fair Trade Certified sampler box.  

Alter Eco Dark Quinoa Chocolate Bar (@AlterEcoSF):

This velvety dark chocolate has pops of crisp quinoa, for a light crunchy bite. It's an artisan update on a nostalgic childhood treat!

LARABAR (@larabar):

Made from whole foods, each flavor of LARABAR contains no more than nine ingredients. The cocoa and coffee used in LARABAR is Fair Trade Certified, meaning your afternoon snack or treat not only tastes good, but does good too!

Bhakti Chai (@BhaktiChai): 

Don't miss the coupon for a FREE 16 oz Iced Bhakti Chai inside your box of goodies! Get your spice on with this delicious brew of Fair Trade Certified black tea, fresh-pressed organic ginger, fiery spices and non-GMO soy milk.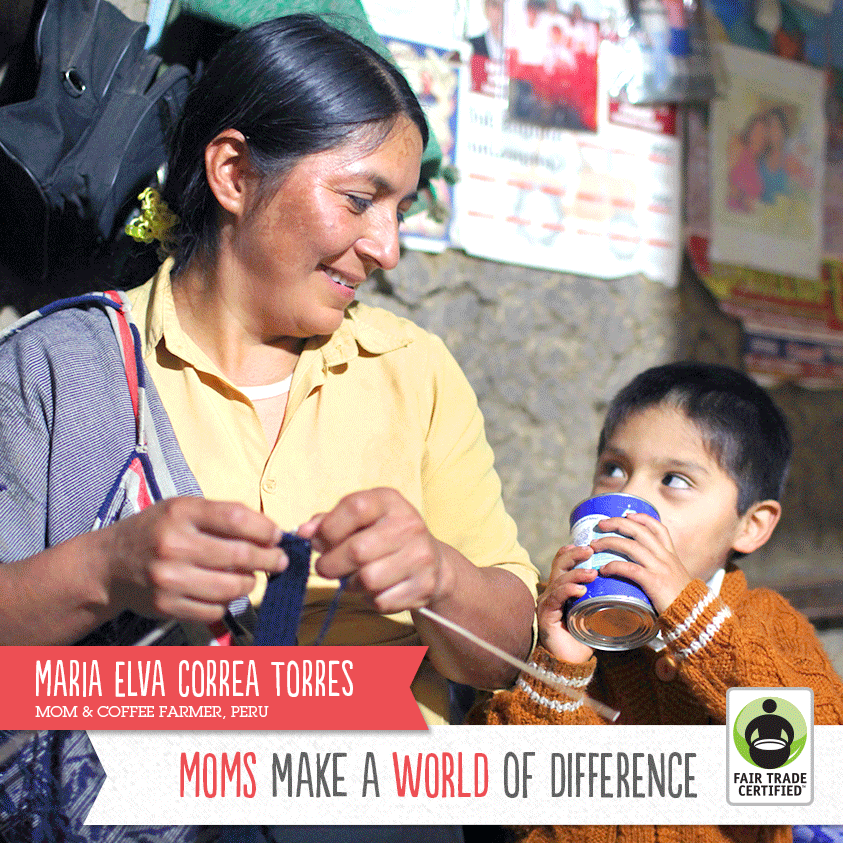 To win this box of Fair Trade products, be sure to leave a comment below about what you love most about your mom!
Giveaway ends on Sunday, May 19, 2013 at 9:00 p.m. Pacific time. The winner will be selected by random.org and contacted by email. If there is no response after 48 hours, another winner will be selected. Open to US residents only.
Disclosure: This giveaway is sponsored by Fair Trade USA. All opinions expressed are my own.