Thai Red Curry Soup
This quick and easy soup is the perfect kind of comfort food on a cold winter night!

When Jason and I first started dating over four years ago, he told me that his mom had just been diagnosed with a tumor around one of her intestines. Not knowing how to react or what to do, I simply told him that I would be there for him, but not in a creepy-stalker-overbearing way. After all, it was our very first date.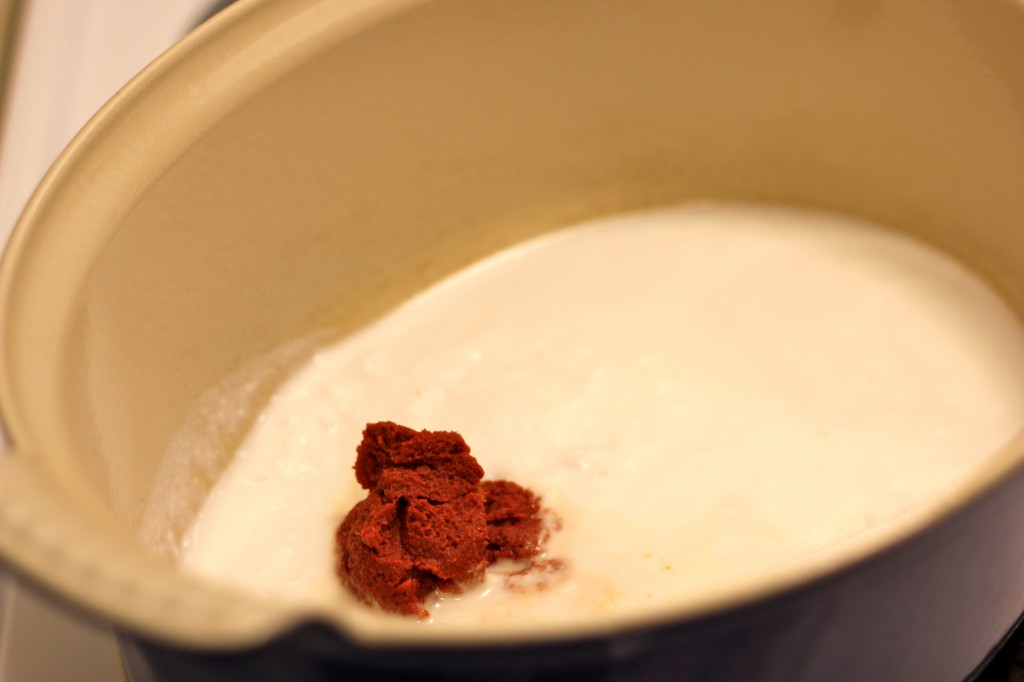 Because our relationship was so new and so fresh, I felt like Jason couldn't really share much of his burden with me. But I knew that him and his two older sisters were definitely going through a hell of a time dealing with this. Fortunately, Jason's mom's chemo treatment had been a tremendous success and she's never been healthier to date.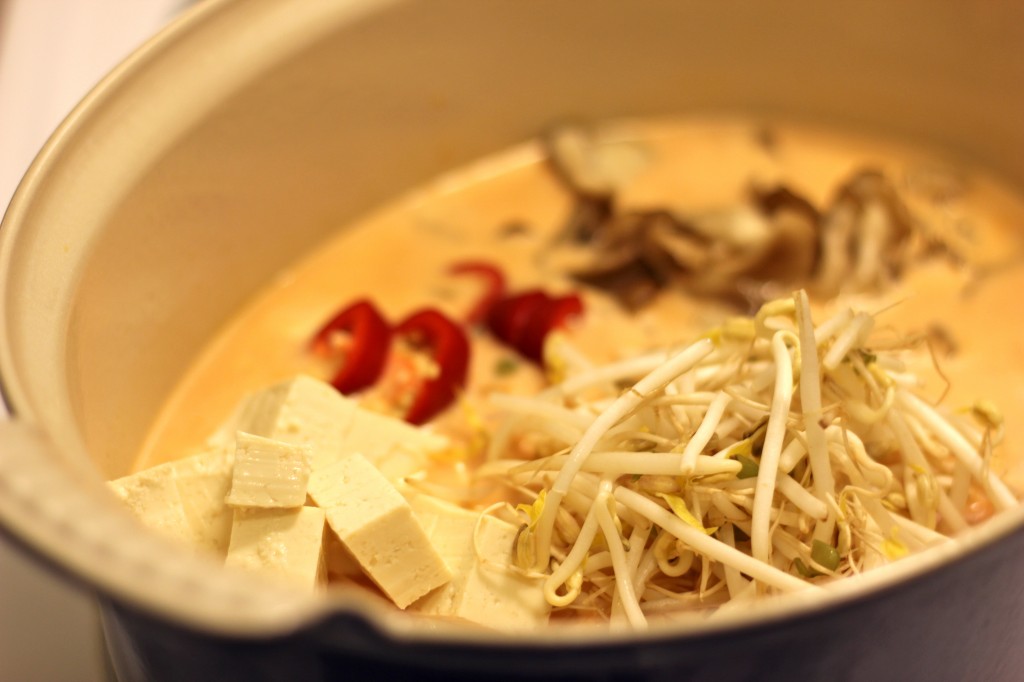 I feel like the word "cancer" is so incredibly terrifying that it becomes very hard to talk about. It's always a sensitive issue between Jason and I, and most times, I'm not sure how to deal with it, or even talk about it. I'm just so incredibly grateful for all of the familial support that surrounds us.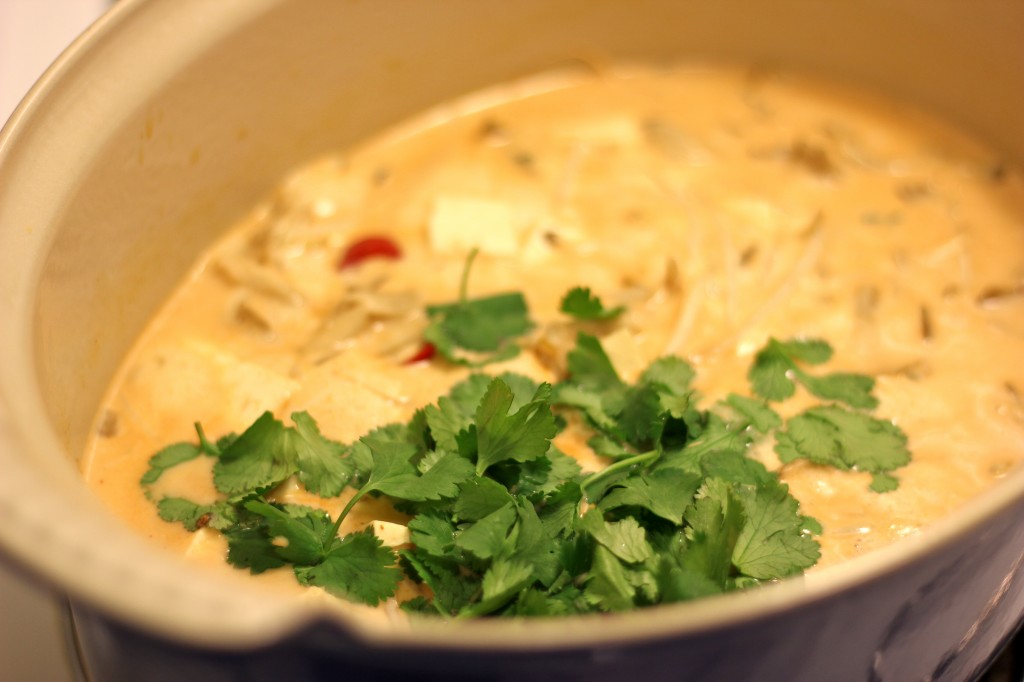 That being said, I bring you this thai red curry soup today. It was incredibly hard to pick a dish for this event but I finally decided to bring a bowl of my favorite kind of comfort food. With vibrant flavors of red curry, vermicelli noodles and tons of veggies, this will surely become your favorite kind of comfort food too!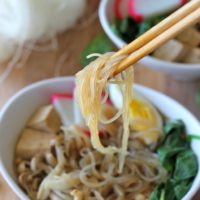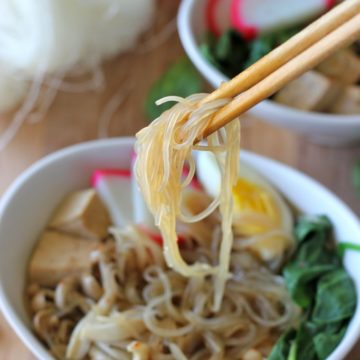 Thai Red Curry Soup
This quick and easy soup is the perfect kind of comfort food on a cold winter night!
Ingredients
3

tablespoons

red curry paste

1

13.5-ounce can coconut milk

2

cups

vegetable stock

1

tablespoon

fish sauce

1

12-ounce package firm tofu, cubed

3

ounces

shiitake mushrooms

,

thinly sliced

½

cup

bean sprouts

1

red chili pepper

,

thinly sliced, plus more for garnish

4

ounces

vermicelli noodles

2

cups

baby spinach

¼

cup

chopped fresh cilantro leaves

,

plus more for garnish

Juice of 1/2 lime

Kosher salt

,

to taste

Red kamaboko

,

steamed fish cake, thinly sliced, for garnish
Instructions
Heat a large stockpot or Dutch oven over medium heat. Add red curry paste and coconut milk, whisking to combine. Bring to a boil and stir in vegetable stock, fish sauce, tofu, mushrooms, bean sprouts, chili pepper and vermicelli.

Reduce heat and simmer until noodles are cooked through, about 4-6 minutes. Stir in spinach until wilted, about 1 minute. Stir in cilantro and freshly squeezed lime juice; season with salt, to taste.

Serve immediately, garnished with chili pepper, cilantro and fish cake, if desired.