Mini Pumpkin Bundt Cakes with Cinnamon Glaze
These mini pumpkin bundt cakes are stuffed with chocolate chips and sandwiched together to resemble a sweet baby pumpkin!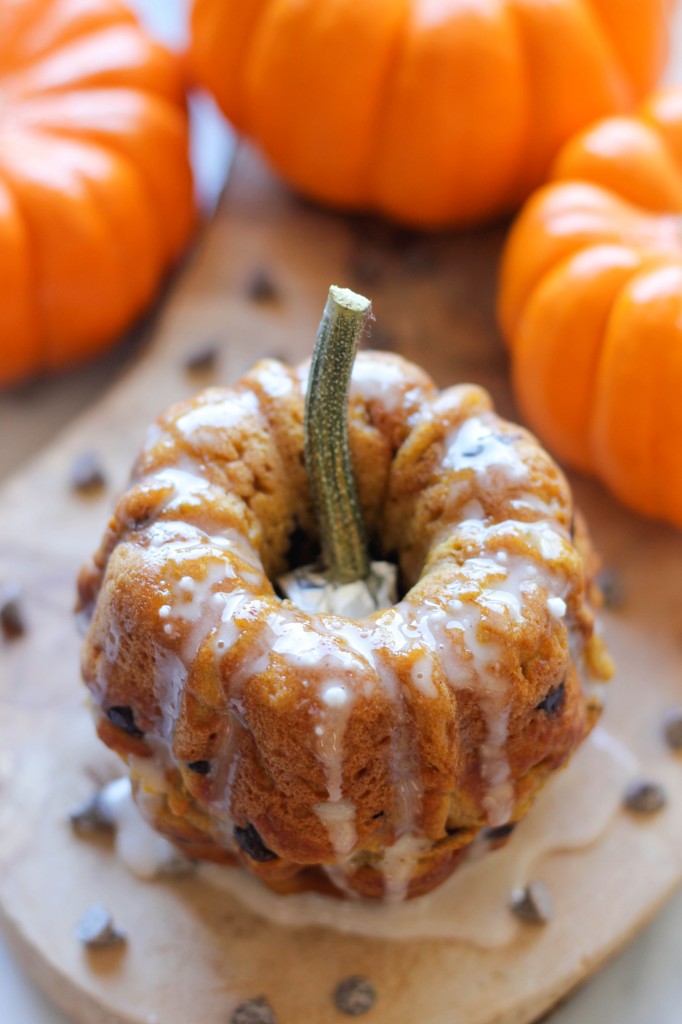 So there's pumpkin cake. Pumpkin cookies. Pumpkin donuts. Pumpkin smoothies. Pumpkin soup. Pumpkin pasta. But what about a pumpkin bundt in pumpkin form? Pretty darn cute, right? Oh and yes, that silver shiny thing up there is aluminum foil. I had to prop up the pumpkin stem somehow and that's the first thing that came to mind. I was hoping it would be blurred out. Oh well. Now you know my secret!
But enough about the aluminum foil. Do you also see that glorious glaze dripping down the sides? That is a cinnamon glaze, perfectly complementing the moist, fluffy mini pumpkin bundt cake exploding with mini chocolate chips. You can gobble them up as is or take two ends together to make a cute little baby pumpkin. But even with the baby pumpkin bundt cakes, that didn't stop us from devouring these before dinner!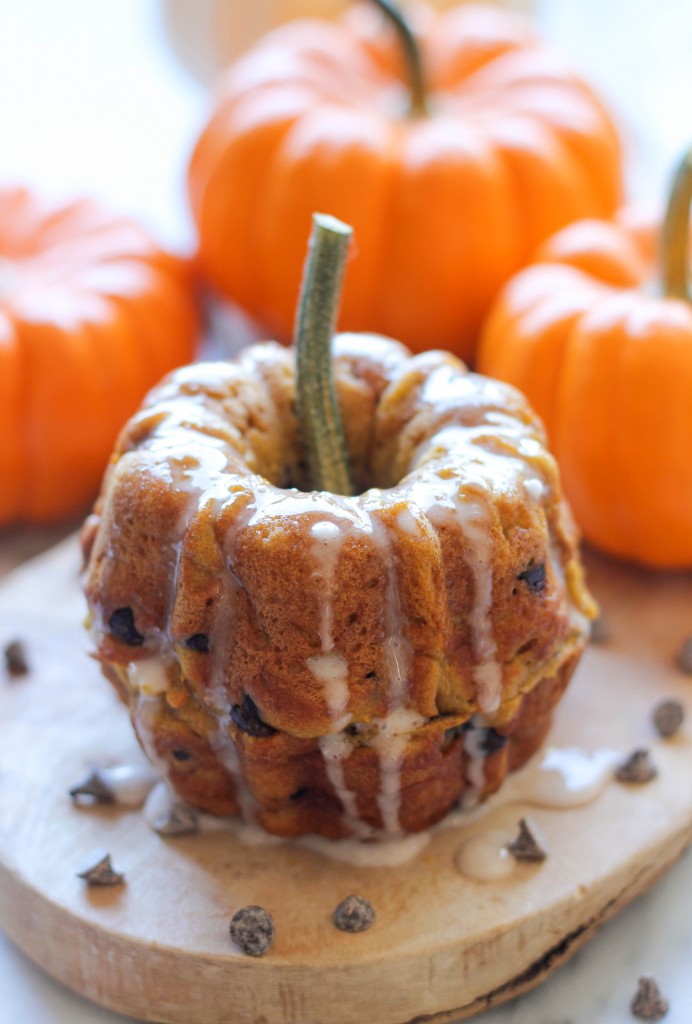 You can get the full recipe here over at Imperial Sugar!
Disclosure: This post is sponsored by Imperial Sugar. All opinions expressed are my own.