Crab Rangoon
This crisp, fried wonton is loaded with cream cheese and crab goodness, and it's an absolute party favorite!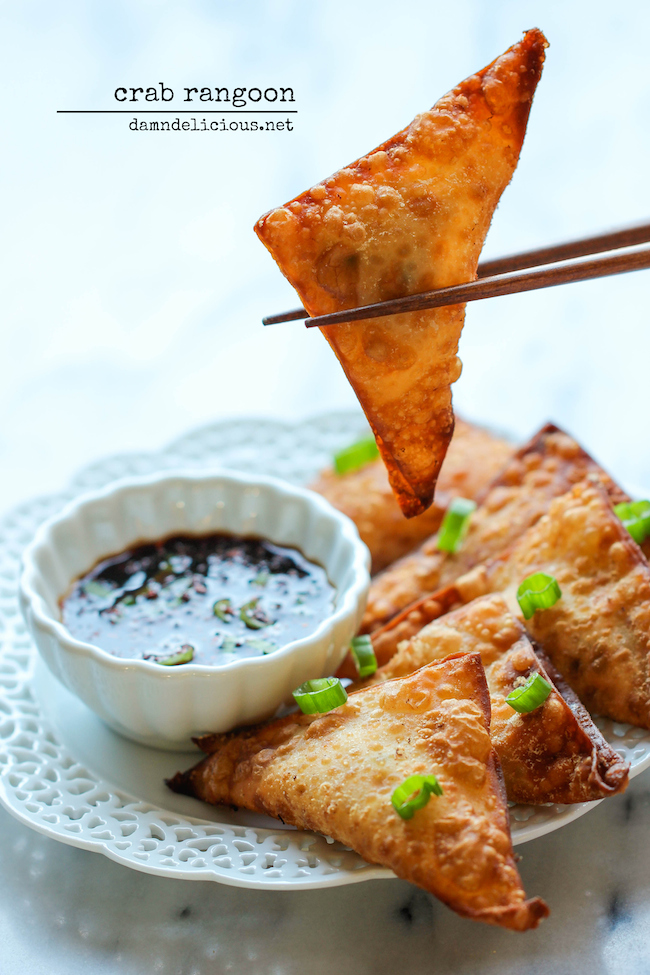 Knowing that this is my last recipe of 2013, I just had to make it count and share these epic crab rangoons with you, a perfect New Year's eve party appetizer. Or if you like me, dinner on a Monday night.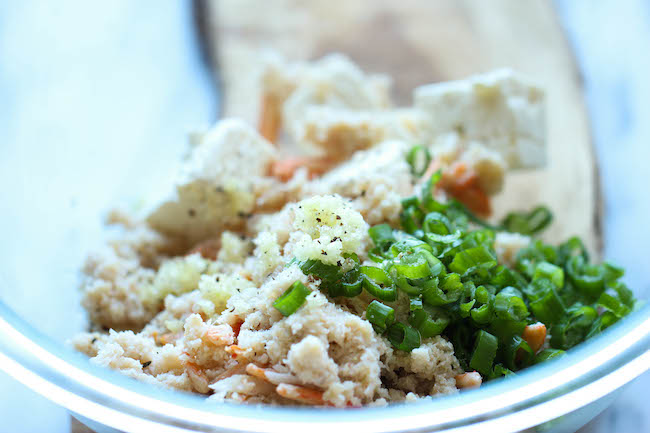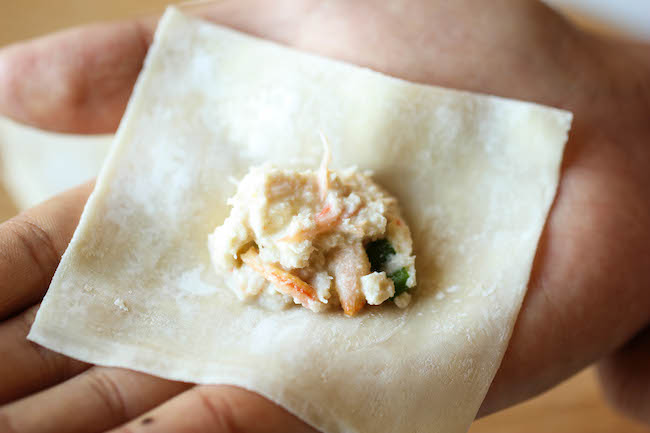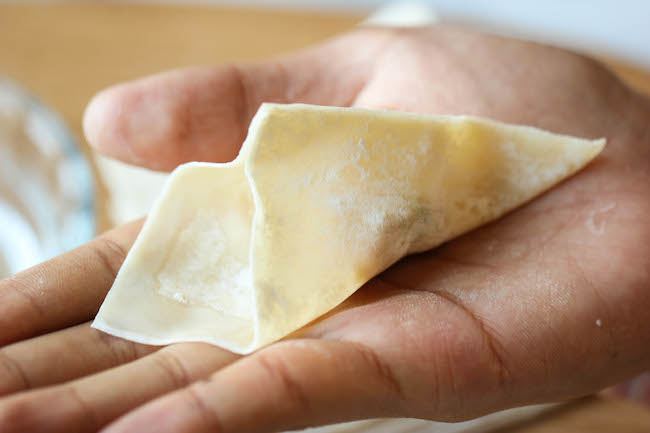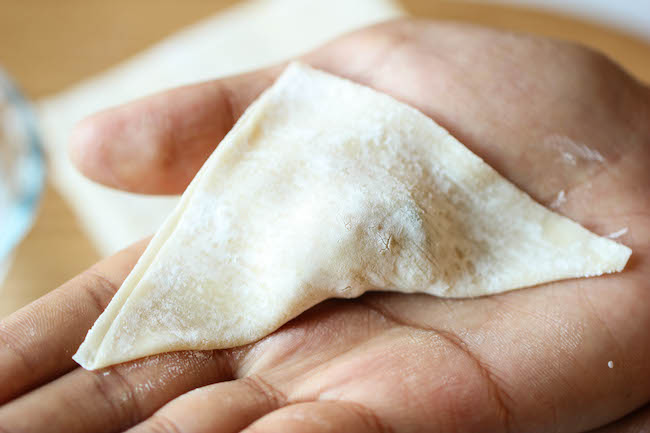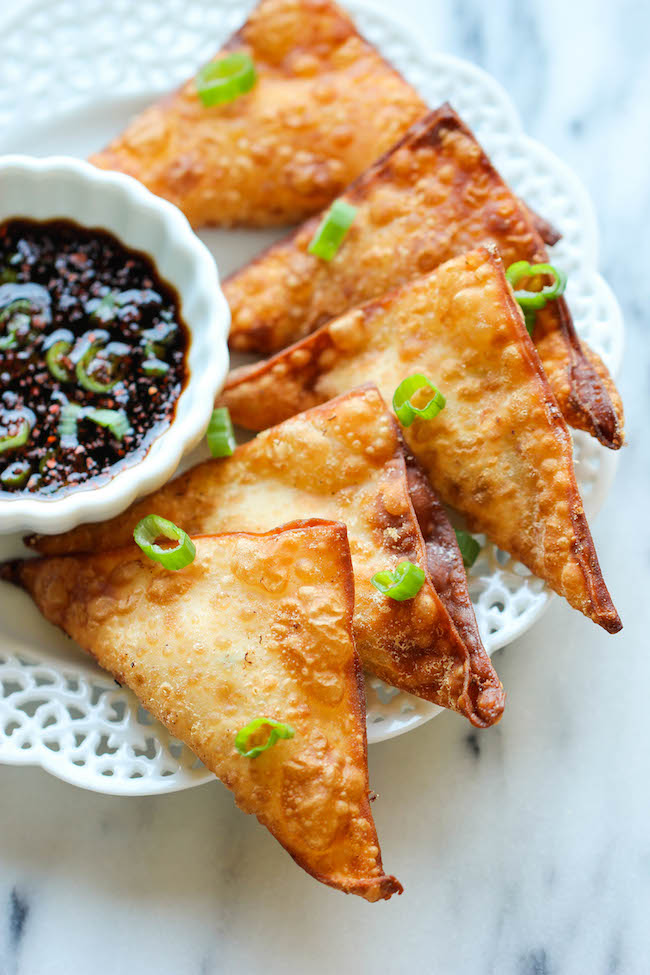 This is a simple recipe that involves an incredibly creamy crab filling that you can easily seal up in a triangle. Once that's done, you can throw that right into the hot oil and these babies will be done in just 2-3 minutes.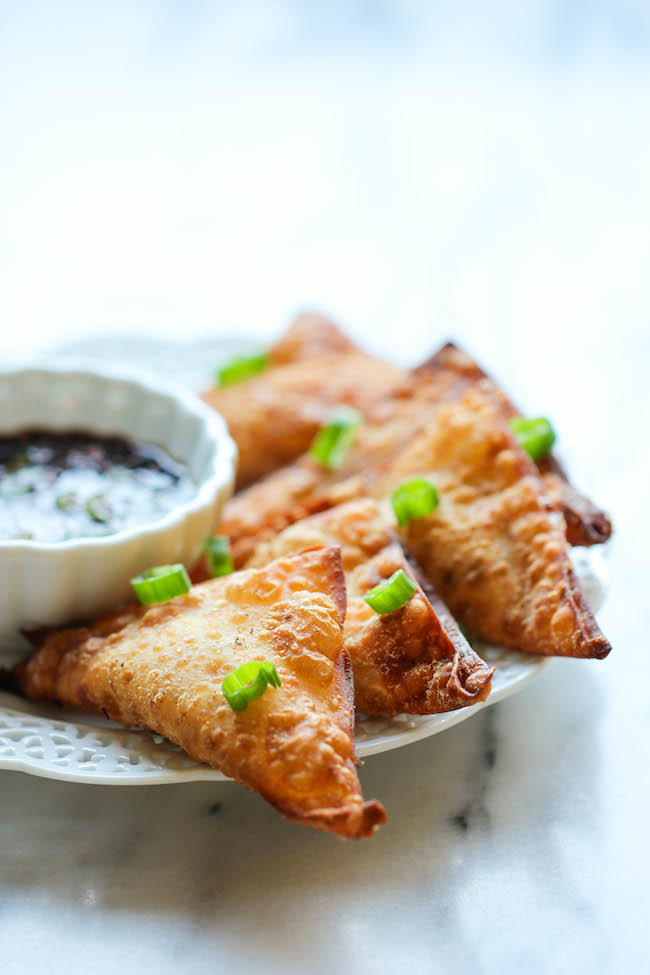 You can use any kind of dipping sauce with these but my favorite is the Thai sweet chili sauce. It gives it such a fun sweetness to it! But you can also dip in soy sauce, Sriracha, sambal oelek – the sky is the limit!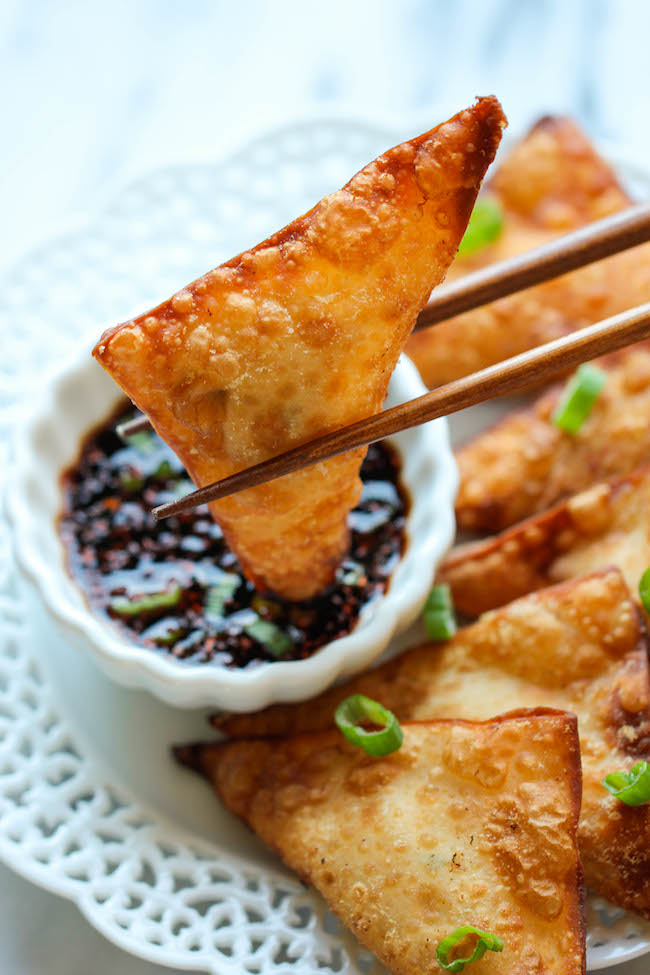 Just make some extra for yourself when you make this for your New Year's Eve party because these will be disappearing very quickly!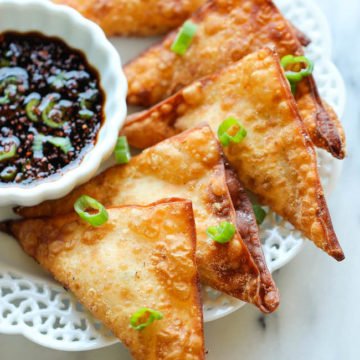 Crab Rangoon
This crisp, fried wonton is loaded with cream cheese and crab goodness, and it's an absolute party favorite!
20 minutes10 minutes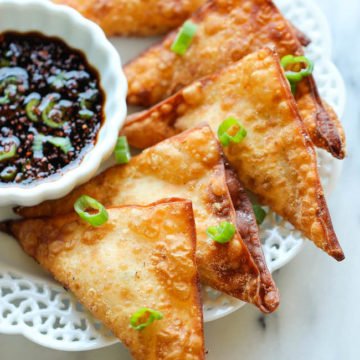 Ingredients:
2 cups vegetable oil
5 ounces drained crab meat
4 ounces cream cheese, at room temperature
1 clove garlic, minced
1 green onion, thinly sliced
1 1/2 teaspoons sesame oil
1 teaspoon Worcestershire sauce
Kosher salt and freshly ground black pepper, to taste
24 2-inch won ton wrappers
Directions:
Heat vegetable oil in a large skillet or Dutch oven over medium high heat.
In a large bowl, combine crab meat, cream cheese, garlic, green onion, sesame oil, Worcestershire, salt and pepper, to taste.
To assemble the wontons, place wrappers on a work surface. Spoon 1 1/2 teaspoons of the mixture into the center of each wrapper. Using your finger, rub the edges of the wrappers with water. Fold the wrapper over the filling to create a triangle, pinching the edges to seal.
Working in batches, add wontons to the Dutch oven and fry until evenly golden brown and crispy, about 1-2 minutes. Transfer to a paper towel-lined plate.
Serve immediately with dipping sauce, if desired.
Did you Make This Recipe?
Tag @damn_delicious on Instagram and hashtag it #damndelicious.
Nutrition Facts
Serving Size
Servings Per Container 6
---
Amount Per Serving
Calories 224.6
Calories from Fat 125.1
% Daily Value*
Total Carbohydrate 17.6g
6%
---
*Percent Daily Values are based on a 2,000 calorie diet. Your daily values may be higher or lower depending on your calorie needs.