Greek Salad
This healthy Greek salad is so easy to whip up, and it's absolutely amazing when tossed in a light and refreshing lemon vinaigrette!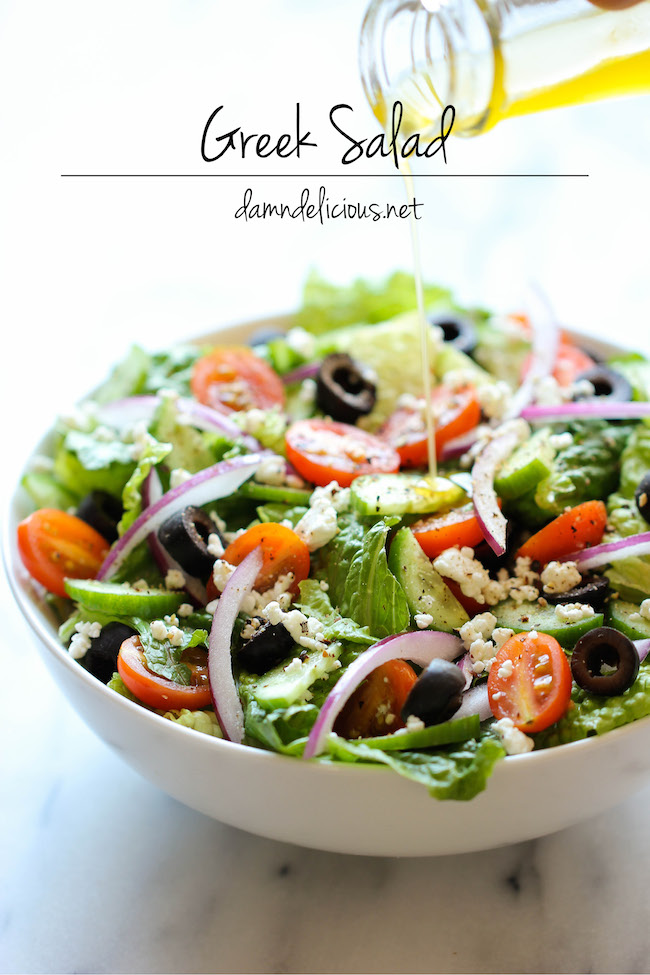 I've always thought that I hated Greek salads. Every time I'd go to a restaurant to order a salad, the Greek one would always get overlooked. I don't know why. It was never "my style" of food.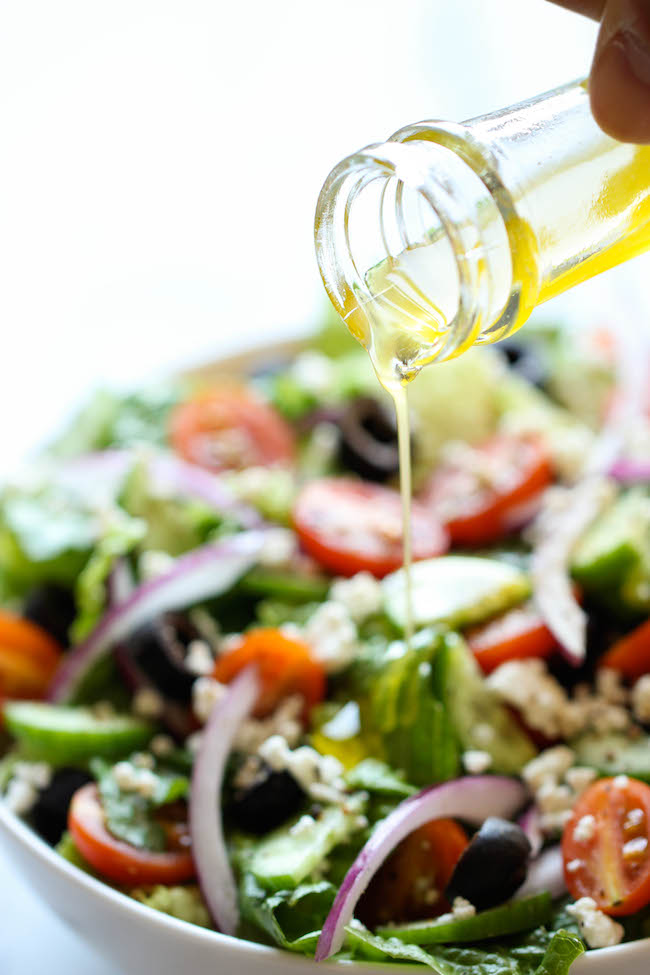 But with all the salads I've been consuming left and right this month, I thought I should give the Greek salad thing a second chance. I mean, with crisp cucumbers, juicy tomatoes, sliced red onion, Kalamata olives, and crumbly goat cheese on a bed of fresh romaine, what could go wrong?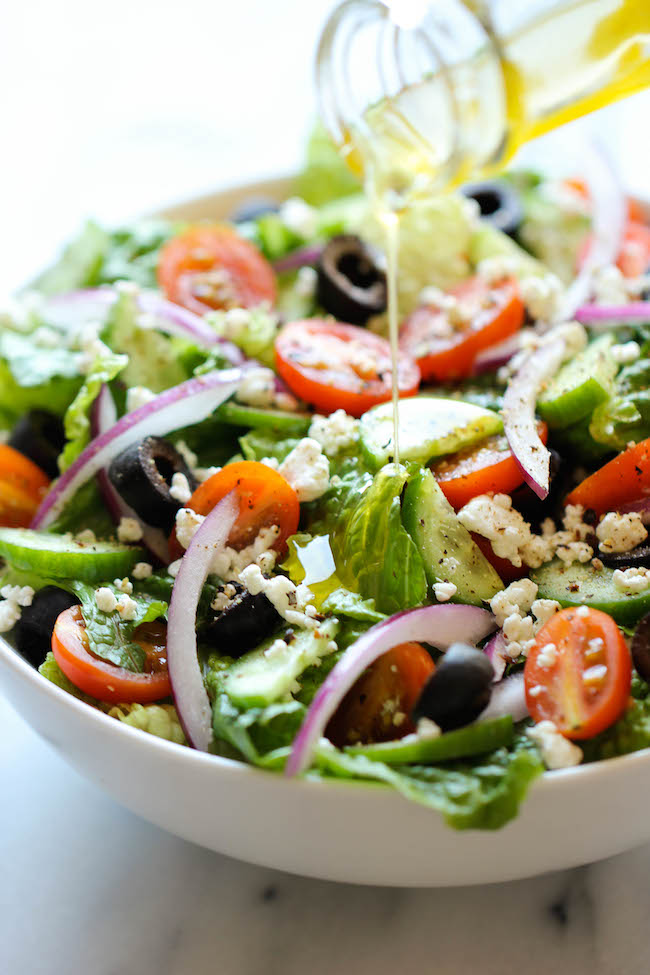 Nothing! Absolutely nothing went wrong. In fact, this has ironically become one of my favorite salads! It really doesn't take much to put together and with a tangy, sweet lemon vinaigrette, it's absolute perfection.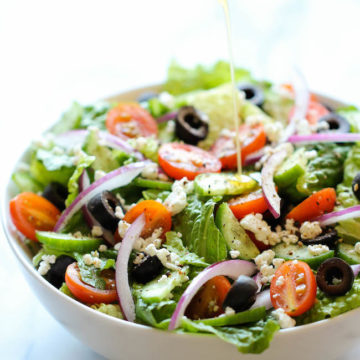 Greek Salad
This healthy Greek salad is absolutely amazing when tossed in a light and refreshing lemon vinaigrette!
10 minutes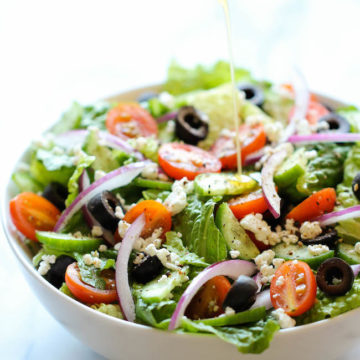 Ingredients:
5 cups chopped romaine lettuce
1 small red onion, thinly sliced
1 English cucumber, thinly sliced
1/2 cup cherry tomatoes, halved
1/4 cup sliced Kalamata olives
1/4 cup crumbled goat cheese
Freshly ground black pepper, to taste
For the lemon vinaigrette
Directions:
To make the vinaigrette, whisk together olive oil, apple cider vinegar, lemon zest and juice and sugar in a small bowl; set aside.
To assemble the salad, place romaine lettuce in a large bowl; top with red onion, cucumber, tomatoes, olives, goat cheese and pepper, to taste. Pour dressing on top of the salad and gently toss to combine.
Serve immediately.
Did you Make This Recipe?
Tag @damn_delicious on Instagram and hashtag it #damndelicious.
Disclosure: This post is sponsored by Imperial Sugar. All opinions expressed are my own.