Bacon Avocado Pasta
An easy 20 minute pasta dish loaded with fresh avocado, crisp bacon and Parmesan goodness. And you know that everything is better with bacon!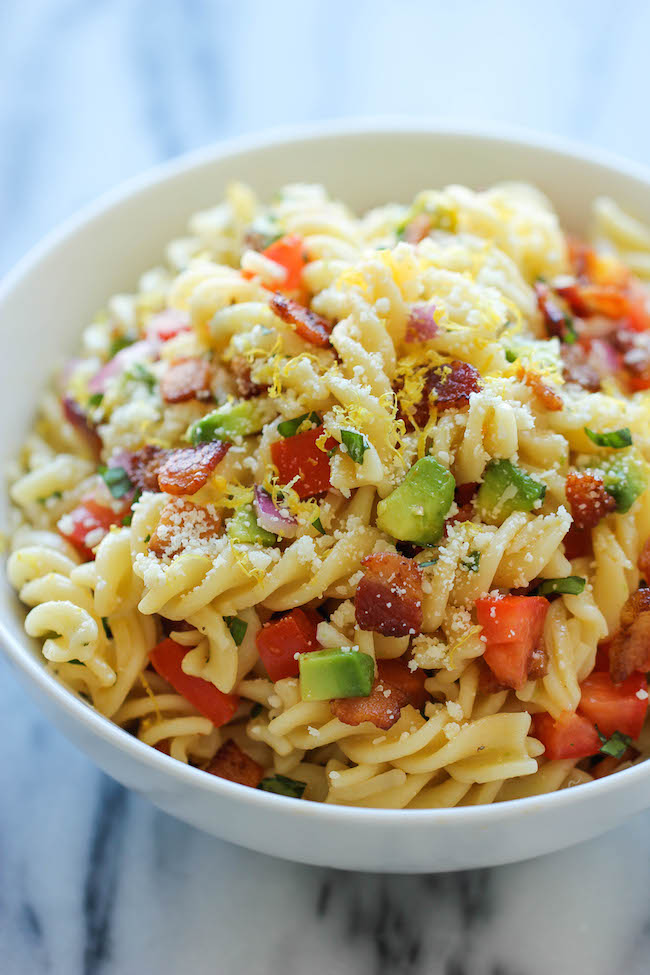 We interrupt your regularly scheduled post to bring you this very important public service announcement: Butters in a cone. Ever since he was neutered on Wednesday, he has been wearing this huge cone and he is just so ridiculously cute. He runs into doorways and walls, and then he gets really stubborn and just stays by the door since he can't get through.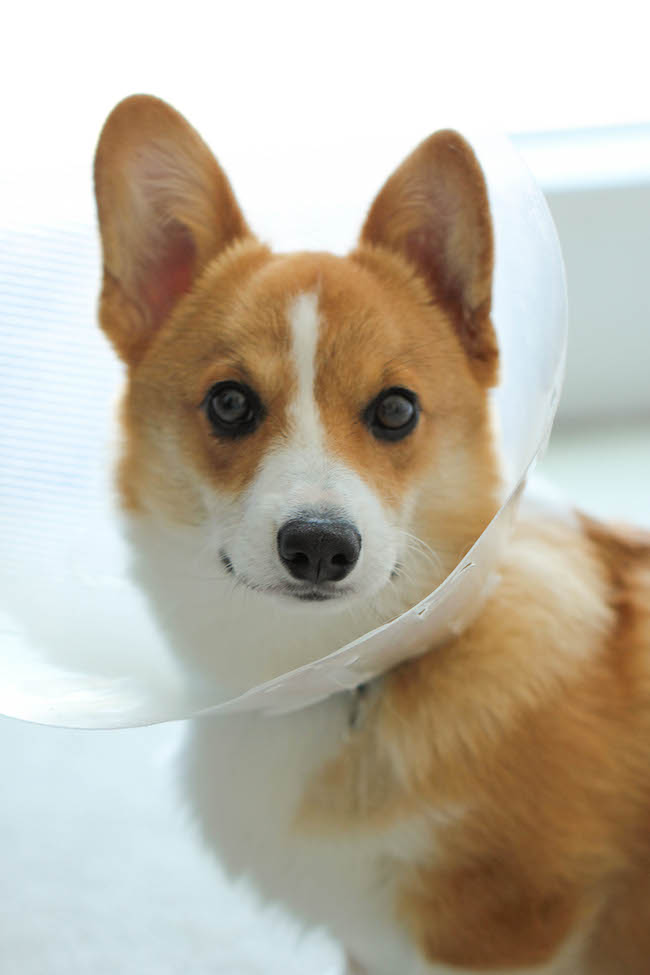 But enough about Butters. Let's talk bacon! And avocado. My two favorite ingredients of all time tossed in the easiest pasta dish known to man. You can toss in more veggies to taste but I kept it nice and simple with red onion and tomatoes. Plus, you can't go wrong with freshly grated Parmesan on top, right?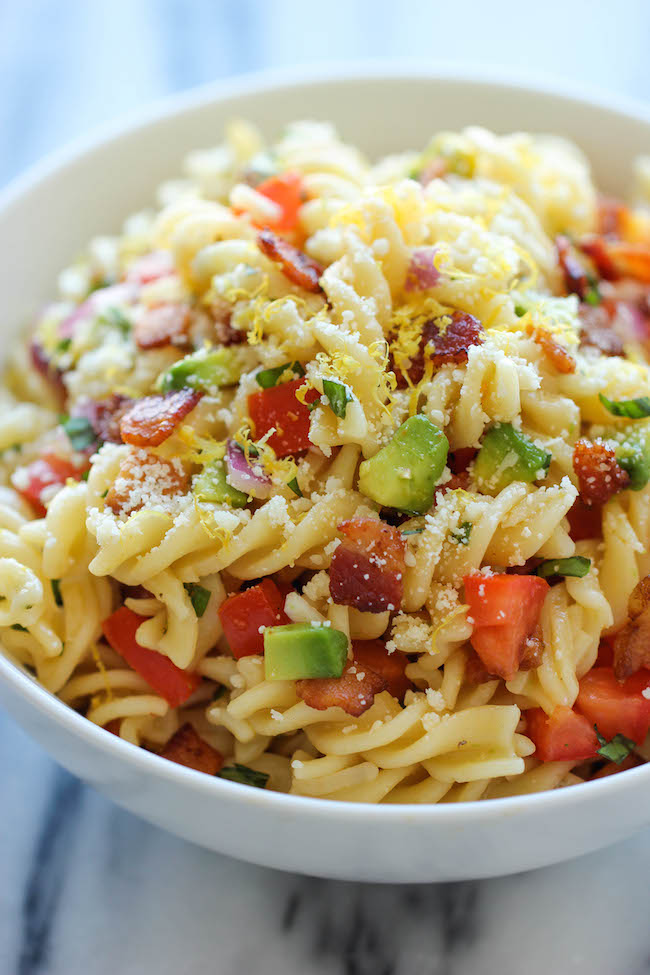 The best part about this dish is that it can be served hot or cold. And the freshly squeezed lemon juice will preserve the avocados for a bit so you can even make this 1-2 hours ahead of time, making it perfect for a picnic!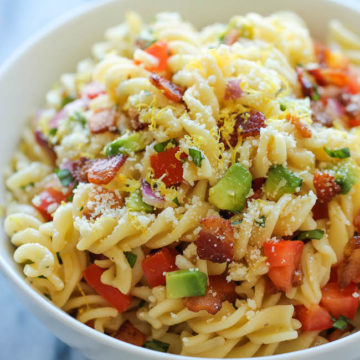 Bacon Avocado Pasta
An easy 20 minute pasta dish loaded with fresh avocado, crisp bacon and Parmesan goodness!
10 minutes10 minutes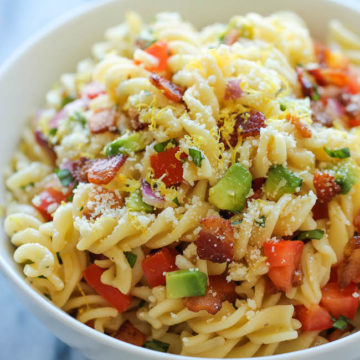 Ingredients:
12 ounces fusili pasta
4 slices bacon, diced
2 avocados, halved, seeded, peeled and diced
2 Roma tomatoes, diced
1/3 cup diced red onion
1/4 cup basil leaves, chiffonade
1/4 cup grated Parmesan cheese
1/4 cup olive oil
2 tablespoons freshly squeezed lemon juice, or more, to taste
1 tablespoon lemon zest
Kosher salt and freshly ground black pepper, to taste
Directions:
In a large pot of boiling salted water, cook pasta according to package instructions; drain well.
Heat a large skillet over medium high heat. Add bacon and cook until brown and crispy, about 6-8 minutes. Transfer to a paper towel-lined plate.
In a large bowl, combine pasta, bacon, avocado, tomatoes, onion and basil. Stir in Parmesan, olive oil, lemon juice, lemon zest, salt and pepper, to taste.
Serve hot or cold, garnished with Parmesan, if desired.
Did you Make This Recipe?
Tag @damn_delicious on Instagram and hashtag it #damndelicious.
Nutrition Facts
Serving Size
Servings Per Container 8
---
Amount Per Serving
Calories 520.8
Calories from Fat 345.6
% Daily Value*
Total Carbohydrate 39.3g
13%
---
*Percent Daily Values are based on a 2,000 calorie diet. Your daily values may be higher or lower depending on your calorie needs.