Panda Express Sweet Fire Chicken Copycat
A complete copycat version you can easily make right at home! And yes, it tastes a million times better (and healthier) than take-out!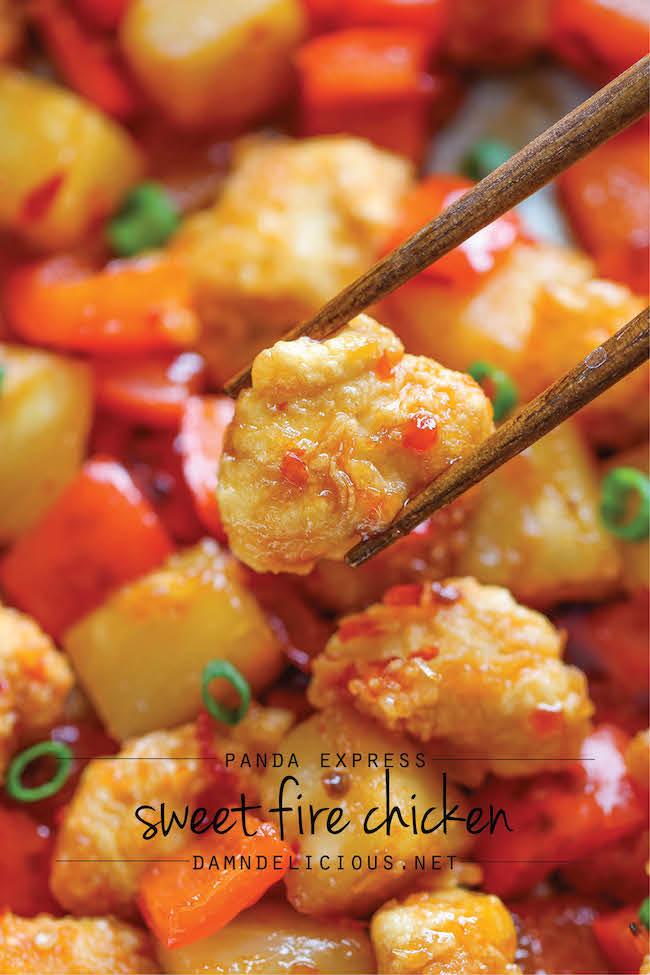 Have you tried Panda Express' sweet fire chicken yet? It's a fairly new item but it's quickly become a favorite. It has that amazing sweetness with just the right amount of spice to it. But just like every other entree item there, they always give you about 3 chicken bites and 8 pineapple pieces with each serving!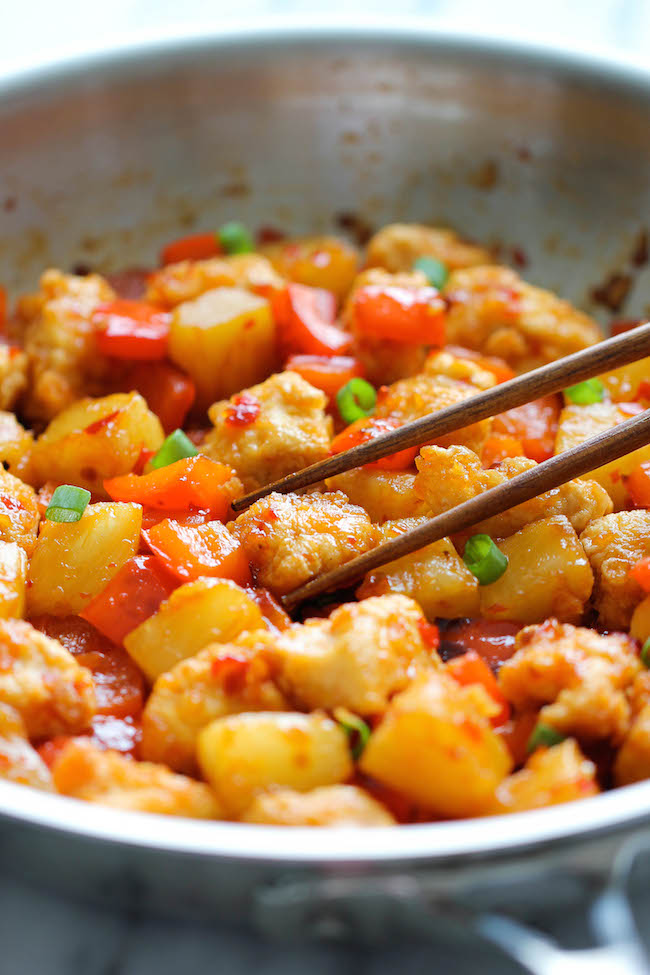 Fortunately, this homemade version is really easy to whip up. And if you're short on time, you can even cut down the cook time further by using frozen chicken nuggets. With that, this will be on your dinner table in 15 minutes from start to finish!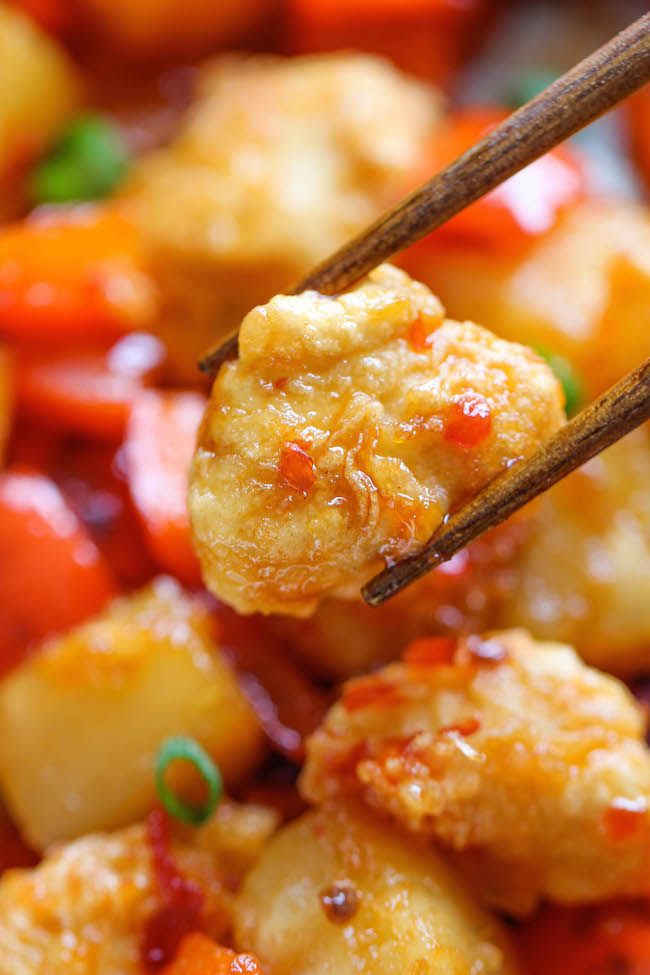 And yes, as always, the homemade version is always tastier and healthier since you know exactly what's going into your meal!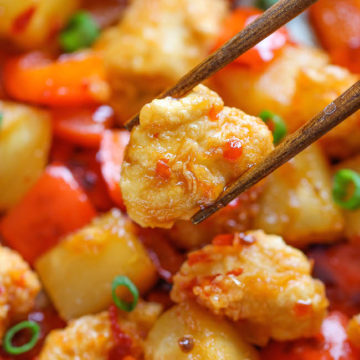 Panda Express Sweet Fire Chicken Copycat
An easy homemade version that tastes so much better (and healthier) than take-out!
15 minutes15 minutes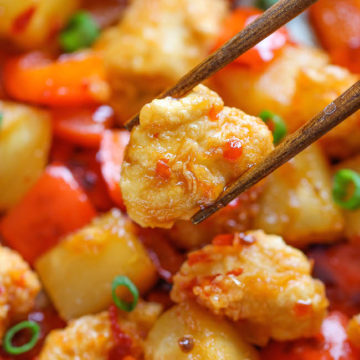 Ingredients:
1 tablespoon olive oil
1 red bell pepper, chopped
1 1/2 cups diced pineapple, fresh or canned
1/2 cup Thai sweet chili sauce, or more, to taste
2 green onions, thinly sliced
For the chicken
1/2 cup vegetable oil
1 pound boneless, skinless chicken breasts, cut into
1-inch chunks
1 cup all-purpose flour
2 large eggs, beaten
Directions:
Heat vegetable oil in a large skillet over medium high heat.
Working one at a time, dredge chicken in flour, dip into eggs, then dredge in flour again, pressing to coat.
Working in batches, add chicken to the skillet, 3 or 4 at a time, and cook until evenly golden and crispy, about 2 minutes on each side. Transfer to a paper towel-lined plate.
Heat olive oil in a large skillet over medium high heat. Add bell pepper and pineapple and cook, stirring occasionally, until tender, about 3-4 minutes. Stir in chicken and Thai sweet chili sauce until well combined, about 1-2 minutes.
Serve immediately, garnished with green onions.
Did you Make This Recipe?
Tag @damn_delicious on Instagram and hashtag it #damndelicious.