Pumpkin Pecan Baked Brie
The easiest baked brie ever! All you need is 5 min prep, but be warned that you'll probably want to make this all year long!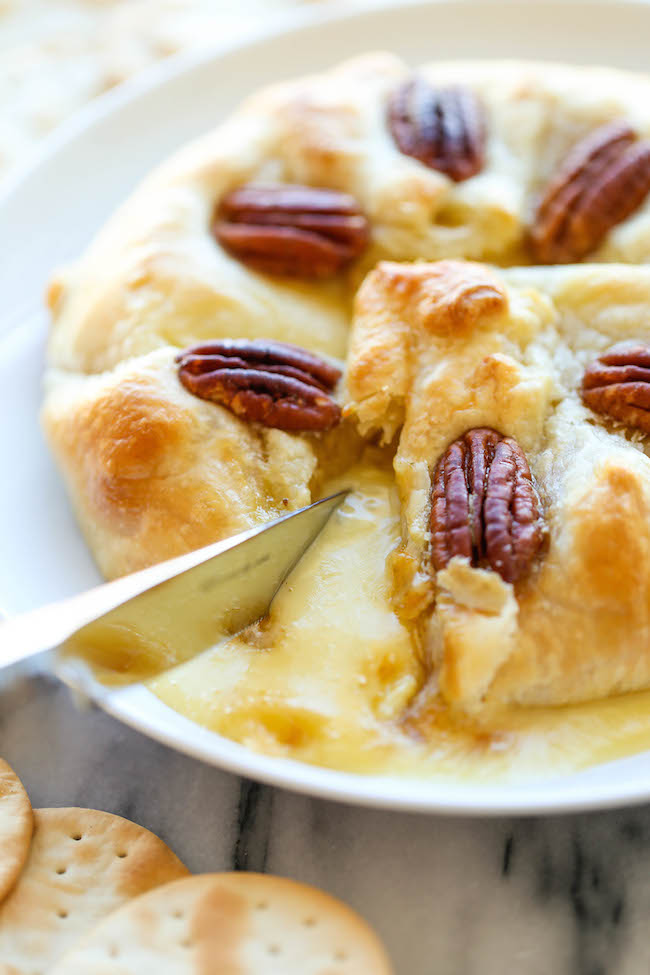 Before I get into this epic holiday baked brie, I have been dying to tell you all about my recent trip to the Big Apple!
New York is actually my hometown but having been in California for the last 14 years, it was certainly a little bit of shock to land in the cold, rainy city of Manhattan where my California flip flops had no place.
But flip flops or not, I came off a 6-hour flight to join an amazing group of Fisher bloggers around the country to meet the amazing Chef Alex Guarnaschelli at her restaurant, Butter.
She demonstrated several of her recipes using Fisher Nuts, and this walnut and fontina mac and cheese was probably one of the best mac and cheeses I have ever had.
And with this sweet butternut squash appetizer, I might have sampled the entire platter when no one was looking. It's just simply amazing as to how a little bit of nuts lends off such great flavor and sophistication to any dish.
And yes, this is a pecan pie cocktail, which was absolutely heavenly.
I also can't forget to thank the amazing people at Fisher Nuts to sponsor this memorable trip to NYC. I'll be sure to put those nuts to very good use, like this baked brie here!
Now if you've never tried baked brie before, you are in for quite a treat. It's not hard at all. In fact, this comes together in literally 5 minutes. Yes, only 5 minutes. It's practically fool-proof!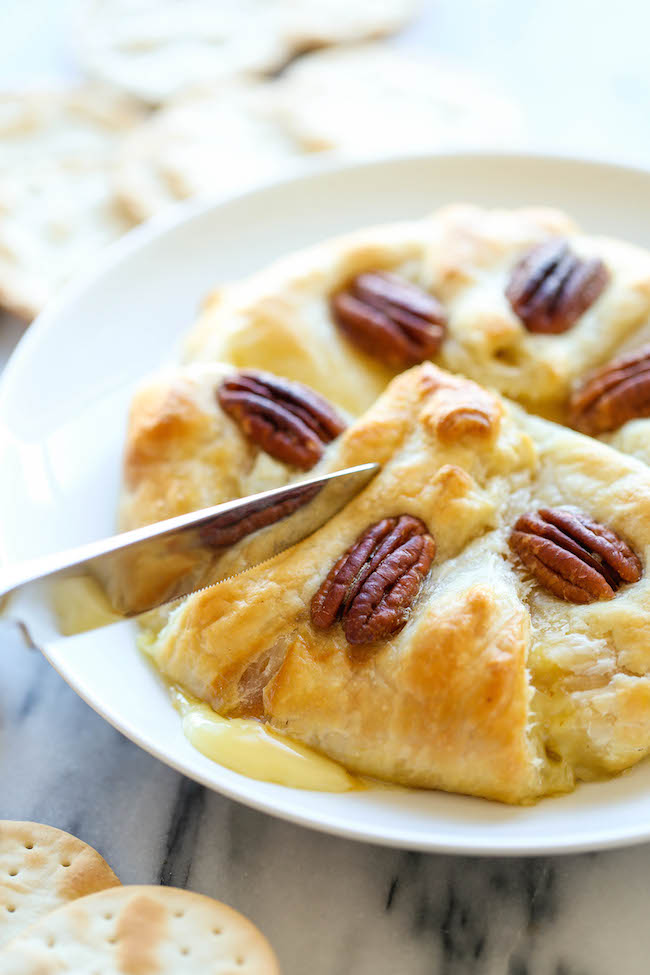 Just have your puff pastry thawed out, slather on that sweet pumpkin butter, sprinkle on those Fisher Nuts, wrap it up and that's it. Done and done.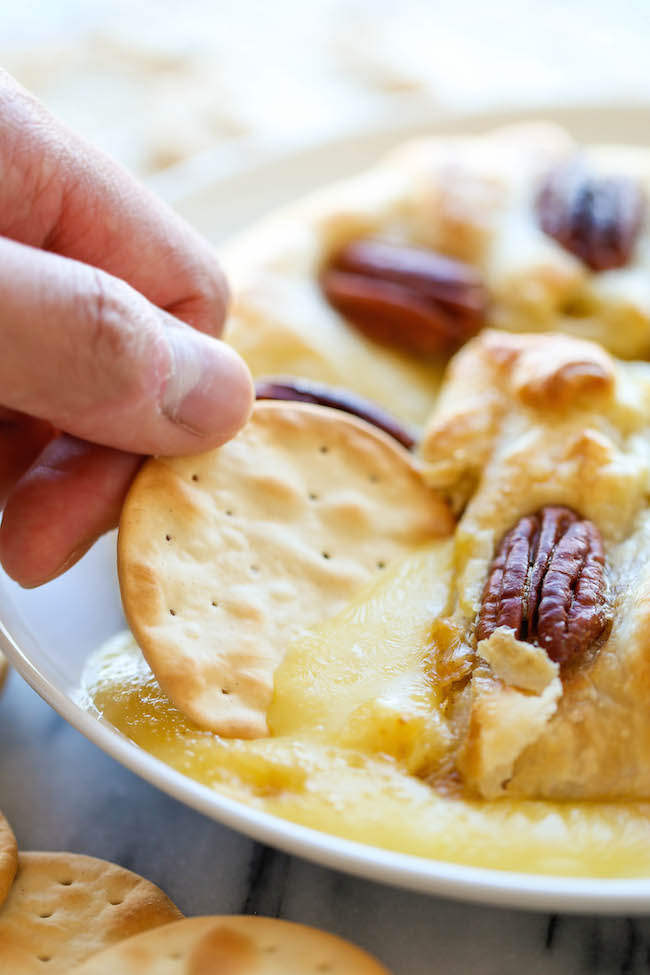 See, I told you it was easy! And after 20-25 minutes, that sweet brie will be oozing out for you to gobble up! But keep in mind that you'll probably want to make this even after the holidays are long gone. This is just too good to have once a year!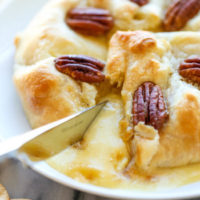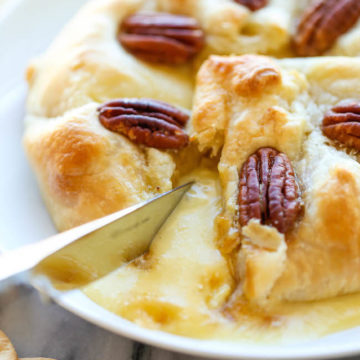 Pumpkin Pecan Baked Brie
The easiest baked brie ever! All you need is 5 min prep, but be warned that you'll probably want to make this all year long!
Ingredients
1

sheet frozen puff pastry

,

thawed

2

tablespoons

pumpkin butter

,

homemade or store-bought*

¼

teaspoon

ground cinnamon

1

8-ounce wheel brie cheese, rind trimmed

½

cup

Fisher Nuts pecan halves,

chopped

¼

cup

dried cranberries

1

large egg

,

beaten
Instructions
Preheat oven to 400 degrees F. Line a baking sheet with parchment paper or a silicone baking mat; set aside.

Place puff pastry onto the prepared baking sheet. Spread pumpkin butter evenly over the top, leaving a 1-inch border, and sprinkle with cinnamon. Set the cheese in the center of the sheet and top with pecans and cranberries.

Fold the puff pastry over the sides of the cheese, pleating the edges to fit snugly around the cheese. Pinch the dough together in the center to seal and brush evenly with the egg.

Place into oven and bake until golden brown, about 20-25 minutes.

Serve warm with crackers.
Notes
*Pumpkin butter is a preserved spread that tastes like pumpkin pie in a jar! This can easily be found at your local grocery store but I personally love using Trader Joe's Pumpkin Butter.
Disclosure: This post is sponsored by Fisher Nuts. All opinions expressed are my own.