Spinach, Carrot and Zucchini Dog Treats
DIY dog treats that are nutritious, healthy and so easy to make. Plus, your pup will absolutely LOVE these!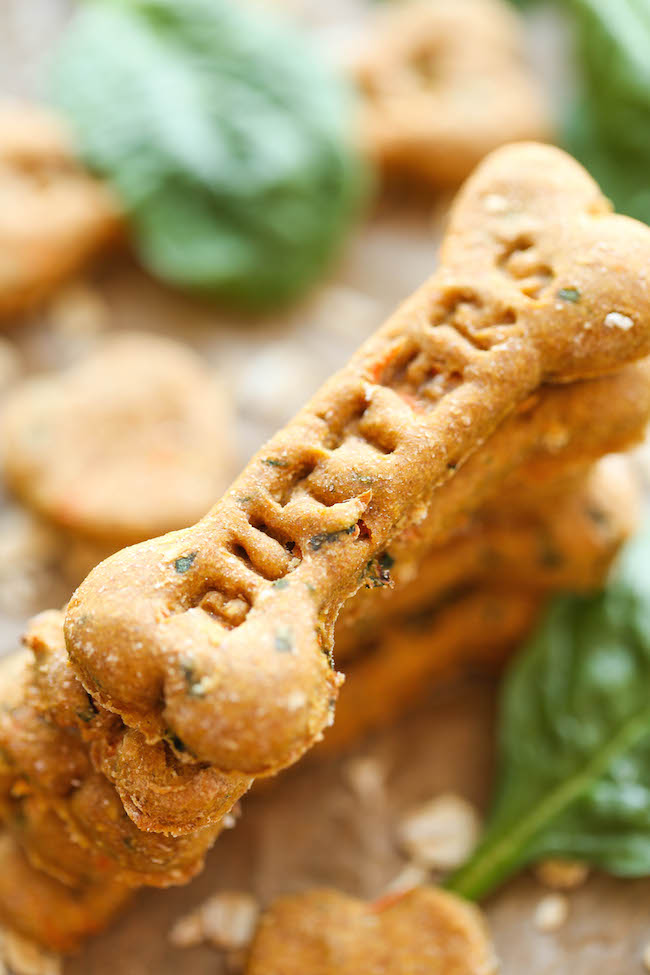 We recently had quite a scare with Butters. It was moving day and the movers had just arrived to pack up our stuff and load up the truck. The husband took both dogs out for a walk so they can be out of the way for the movers. Five minutes later, he walked back into the house in a panic, with Butters in his arms.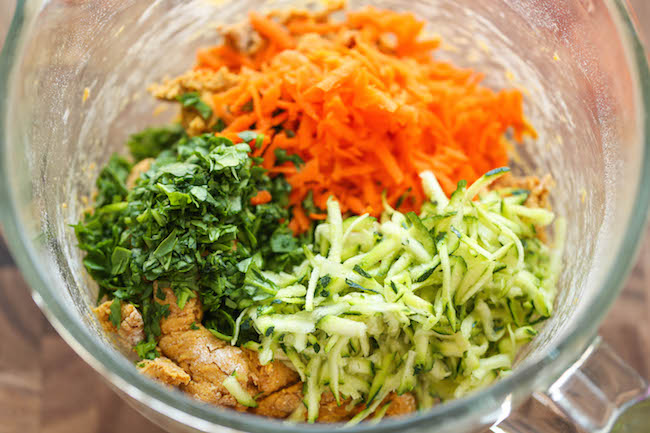 He said he had no idea what happened but something was clearly wrong with him – he was lethargic, he lost all bowel movement, and just collapsed to the ground.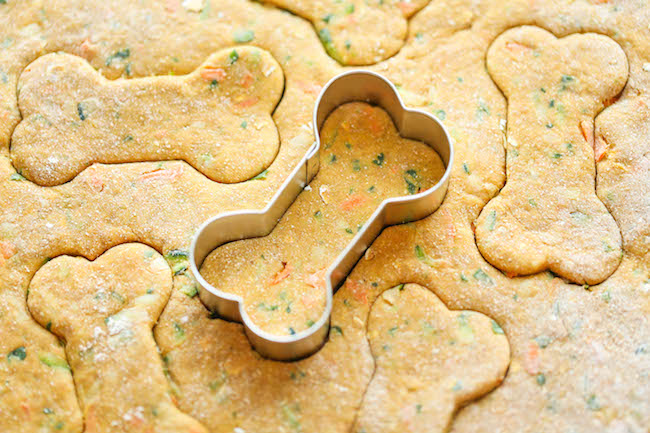 He handed off Ollie to me and rushed off to the ER, while the movers were still in the house loading up the truck.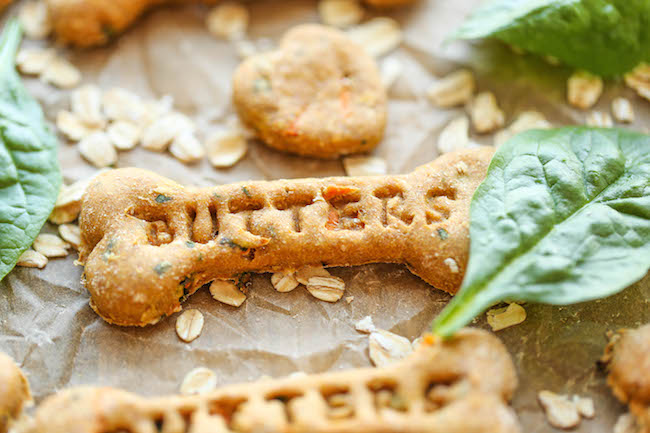 It was the scariest 30 minutes of my life, waiting by the phone, hoping for good news.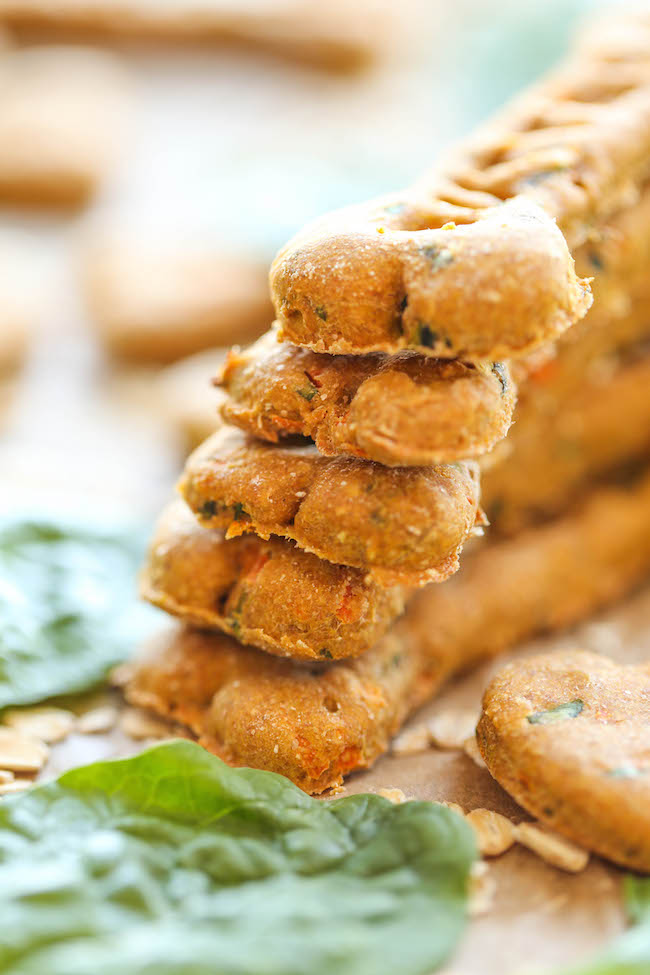 Then I got that text telling me he got stung by a bee. No, wait, he first ate the bee, and then the bee stung him right at the tip of his tongue.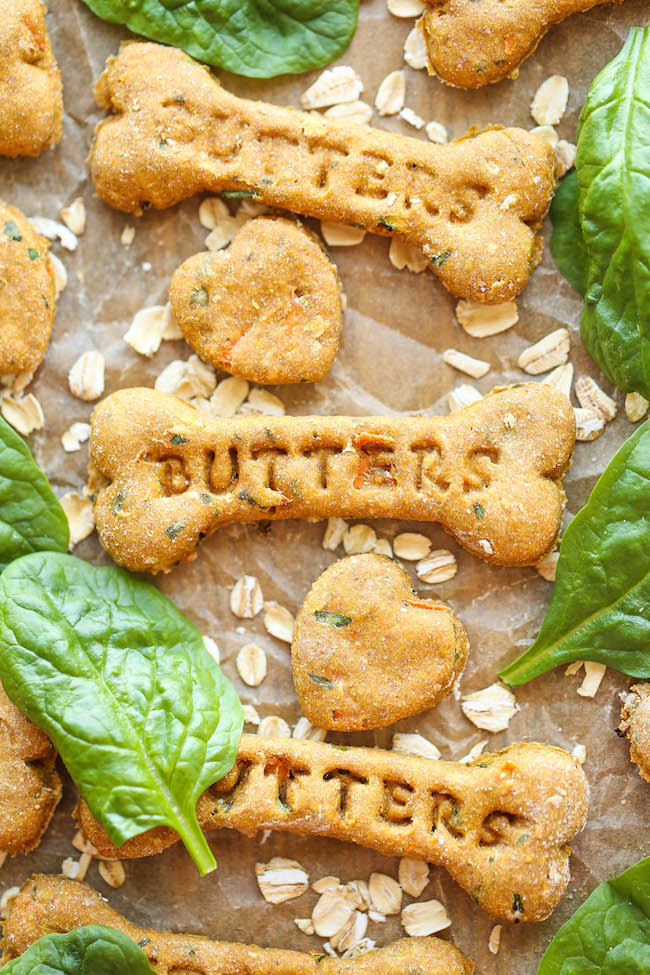 He recovered quickly after a few shots and some monitoring, but as I said, there's nothing more scary than not knowing what is wrong with your pup.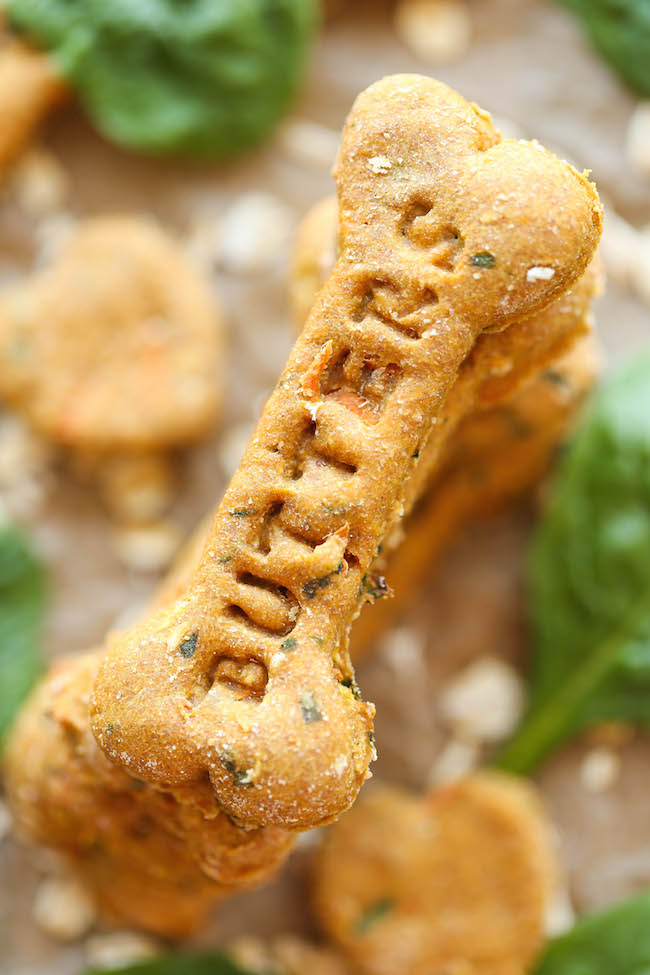 Upon recovery, we surprised him with these veggie-loaded treats. After devouring his first treat in 0.00007 seconds, he forgot all about that traumatic bee sting incident.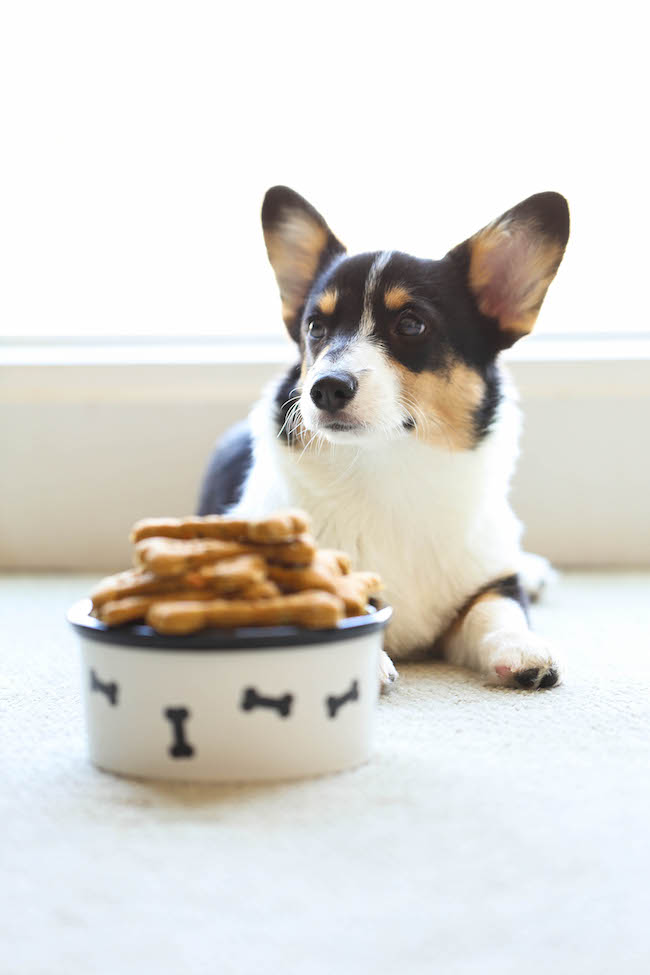 Sorry, it's just Ollie here. Butters wanted to be fully recovered before posing in front of the camera to make sure he looks his best.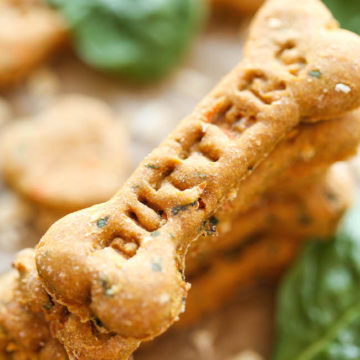 Spinach, Carrot and Zucchini Dog Treats
DIY dog treats that are nutritious, healthy and so easy to make. Plus, your pup will absolutely LOVE these!
25 minutes25 minutes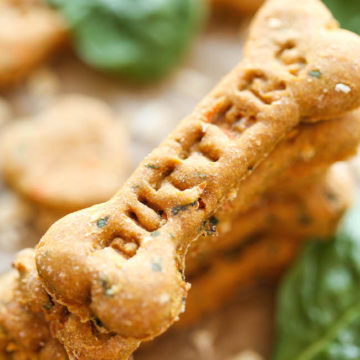 Ingredients:
1 cup pumpkin puree
1/4 cup peanut butter
2 large eggs
1/2 cup old fashioned oats
3 cups whole wheat flour, or more, as needed
1 carrot, peeled and shredded
1 zucchini, shredded
1 cup baby spinach, chopped
Directions:
Preheat oven to 350 degrees F. Line a baking sheet with parchment paper or a silicone baking mat; set aside.
In the bowl of an electric mixer fitted with the paddle attachment, beat pumpkin puree, peanut butter and eggs on medium-high until well combined, about 1-2 minutes.
Gradually add old fashioned oats and 2 1/2 cups flour at low speed, beating just until incorporated. Add an additional 1/4 cup flour at a time just until the dough is no longer sticky. Add carrot, zucchini and spinach, beating just until incorporated.
Working on a lightly floured surface, knead the dough 3-4 times until it comes together. Using a rolling pin, roll the dough to 1/4-inch thickness. Using cookie cutters, cut out desired shapes and place onto the prepared baking sheet.
Place into oven and bake until the edges are golden brown, about 20-25 minutes.*
Let cool completely.
Notes:
*Baking time will vary depending on the size and thickness of the treats. Serving size will also vary depending on the desired shapes and cookie cutters used.
Did you Make This Recipe?
Tag @damn_delicious on Instagram and hashtag it #damndelicious.
Please consult with your pet's veterinarian regarding possible allergies your dog may have.