10 Easy and Healthy Zucchini Recipes
Use up all those lingering zucchinis in your garden with these easy, no-fuss recipes – full of nutrients and flavor!

It's that time of year where the summer gardens are overflowing with zucchini, but now they don't have to go to waste with these 10 quick and easy recipes. From main dishes, appetizers, and sides, you'll have a reason to use up every last one of your zucchini supply!
1. One Pot Zucchini Mushroom Pasta – A creamy, hearty pasta dish that you can make in just 20 min. Even the pasta gets cooked in the pot. [GET THE RECIPE.]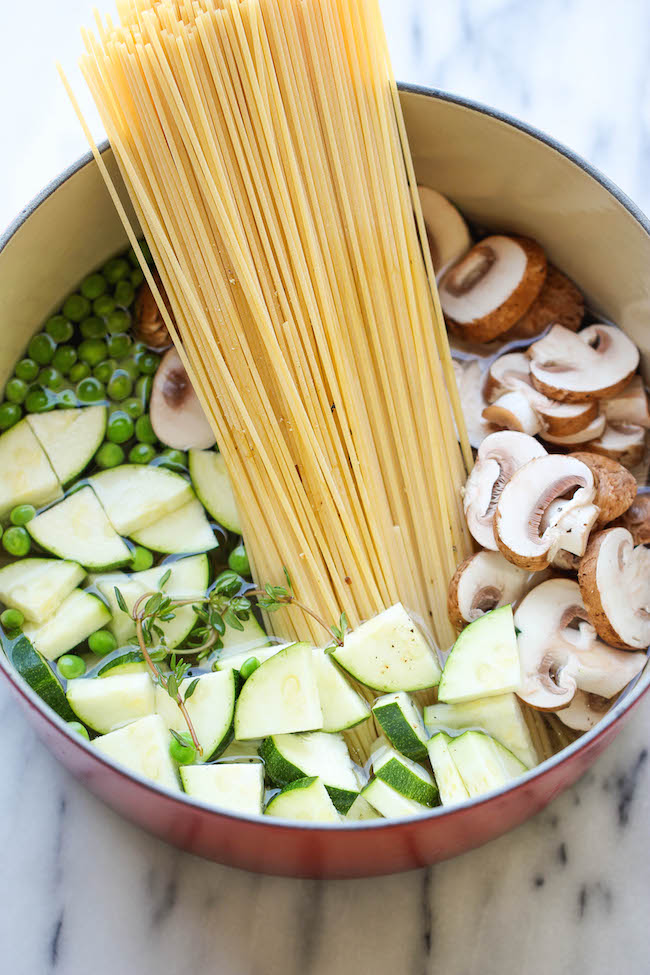 2. Zucchini Fritters – These fritters are unbelievably easy to make, low calorie, and the perfect way to sneak in some veggies. [GET THE RECIPE.]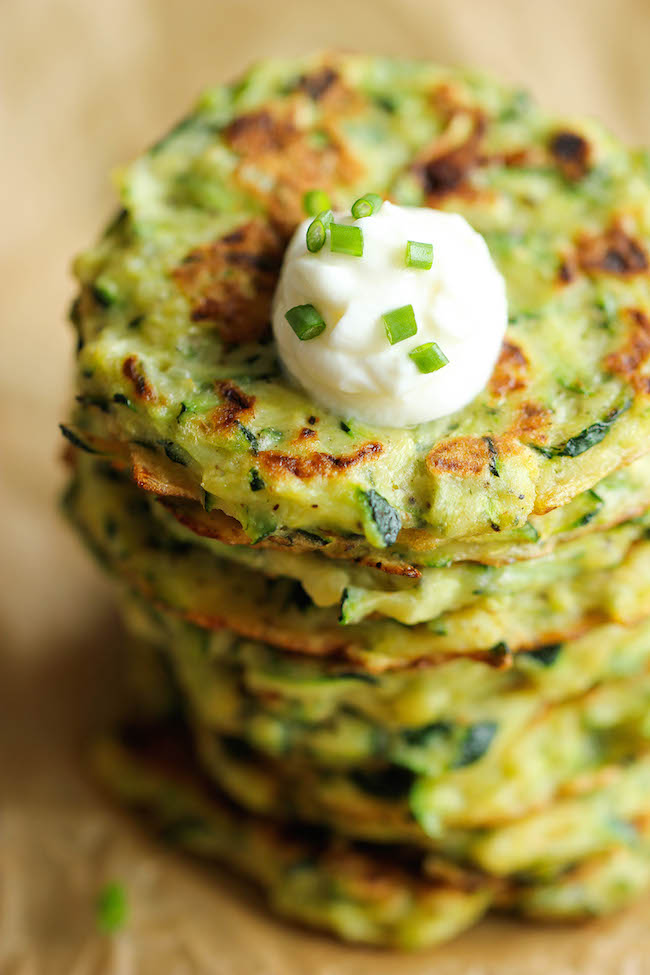 3. Zucchini Pizza Bites – Healthy, nutritious pizza bites that come together in just 15 minutes with only 5 ingredients. Done. [GET THE RECIPE.]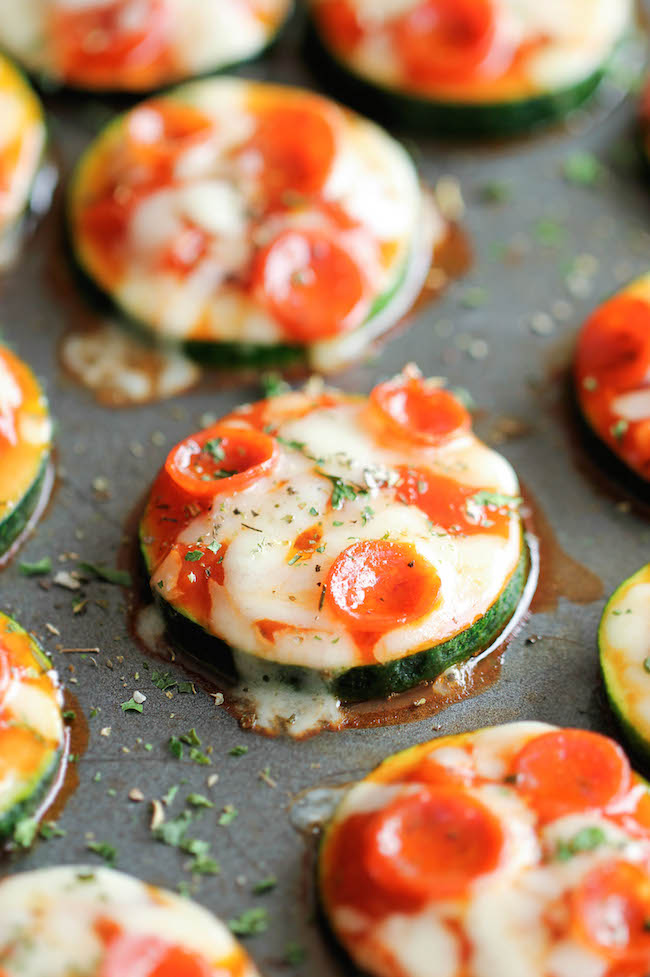 4. One Pan Lemon Herb Salmon and Zucchini – Quick, easy, and all made on a single pan. And the salmon is packed with so much flavor. It doesn't get any easier. [GET THE RECIPE.]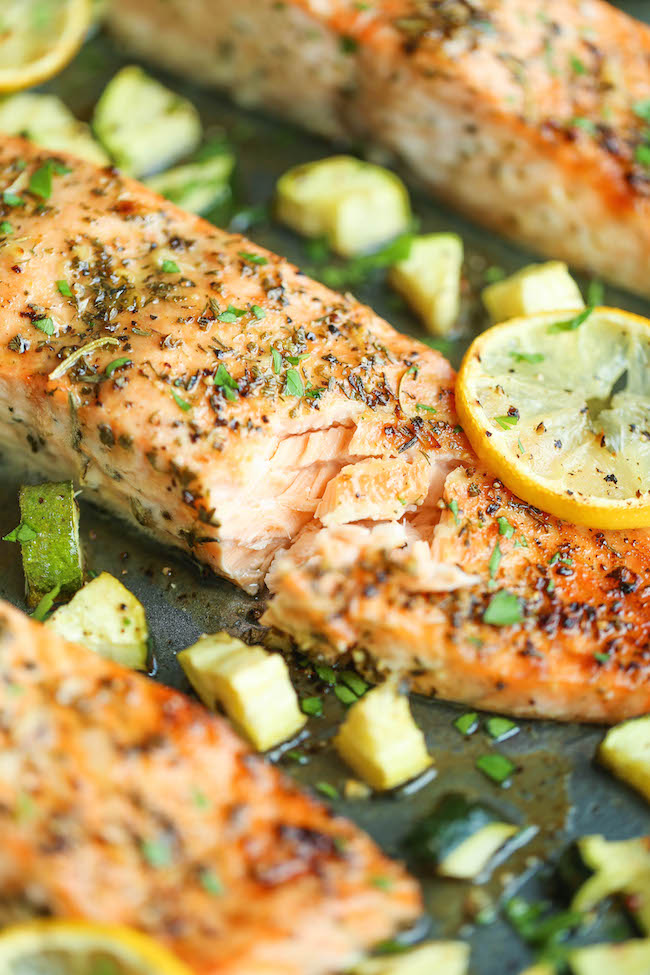 5. Baked Zucchini Fries – No one would ever believe that these are completely baked. 135.4 calories per serving. [GET THE RECIPE.]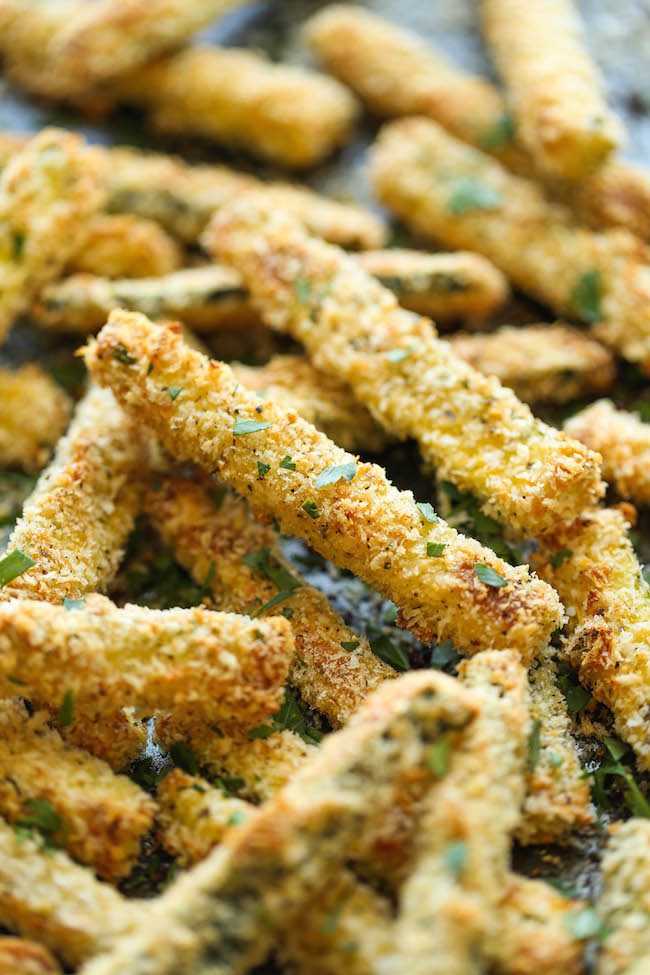 6. Grilled Lemon Garlic Zucchini – Amazingly crisp-tender zucchini grilled with a lemon butter garlic sauce – a side dish that will go well with anything and everything. [GET THE RECIPE.]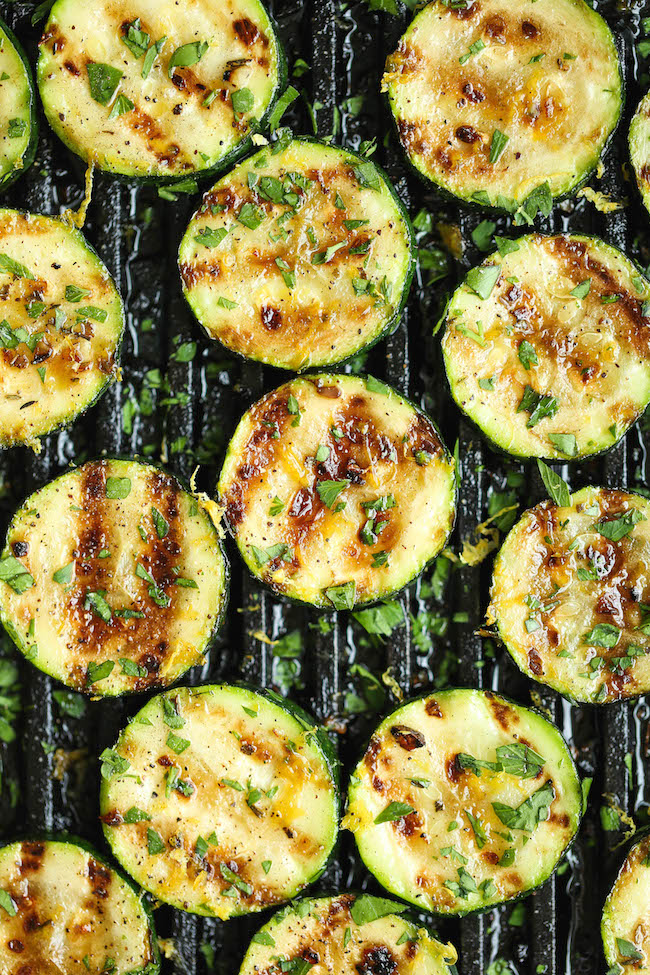 7. Zucchini Shrimp Scampi – Traditional shrimp scampi made into a low-carb dish with zucchini noodles. Only 214.3 calories per serving. [GET THE RECIPE.]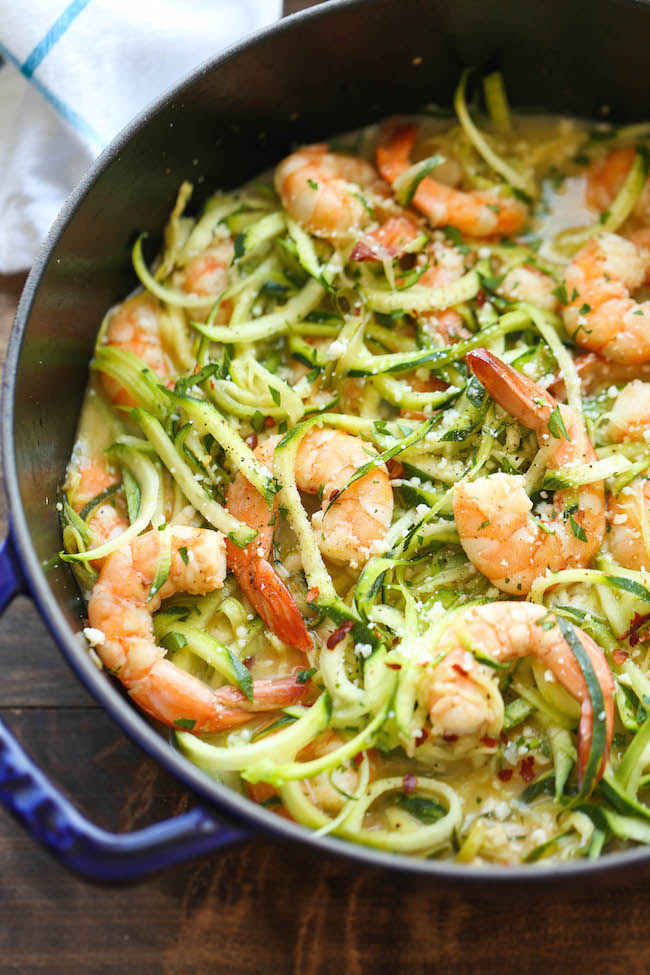 8. Parmesan Zucchini and Corn – So simple yet full of flavor. Sometimes simple is really best. [GET THE RECIPE.]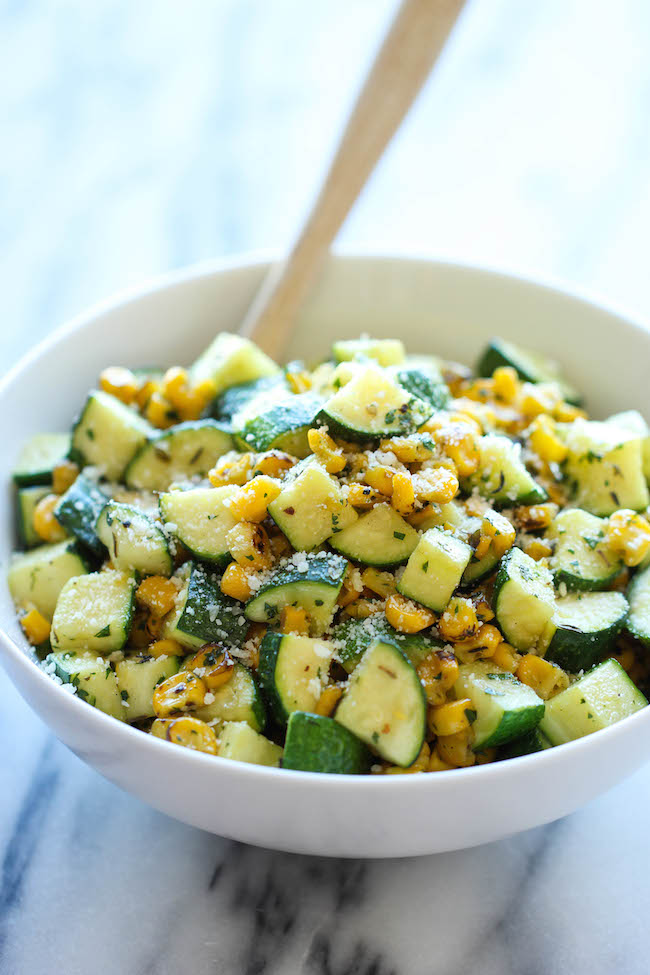 9. Zucchini Parmesan Crisps – A healthy snack that's incredibly crunchy, crispy and addicting. [GET THE RECIPE.]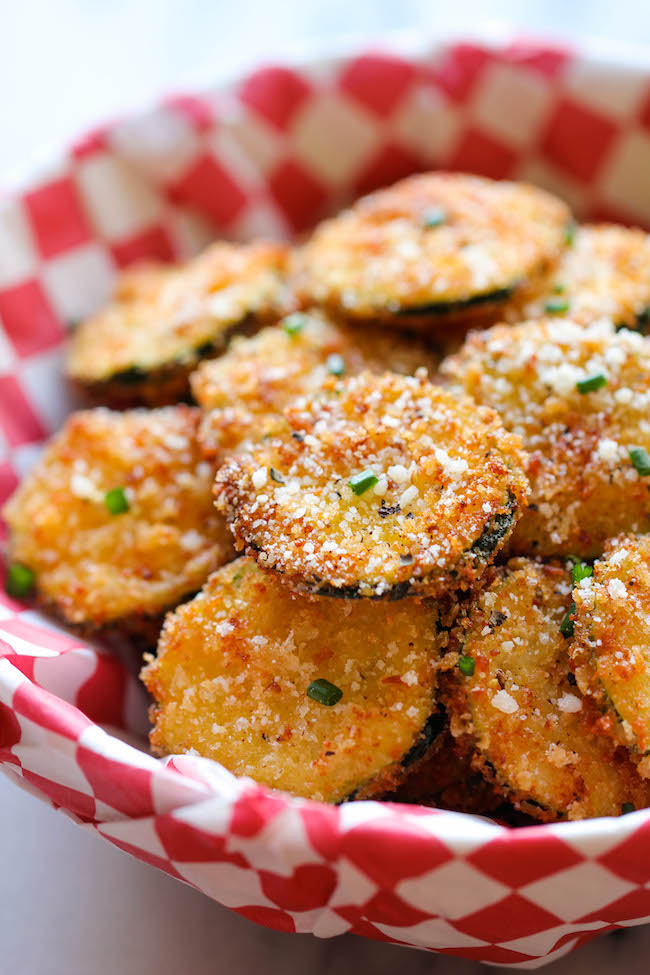 10. Baked Parmesan Zucchini – Crisp, tender zucchini sticks oven-roasted to perfection. [GET THE RECIPE.]