The Best Cauliflower Pizza Crust
Easy to make, grain-free AND so healthy. Plus, you will honestly not even be able to taste a difference!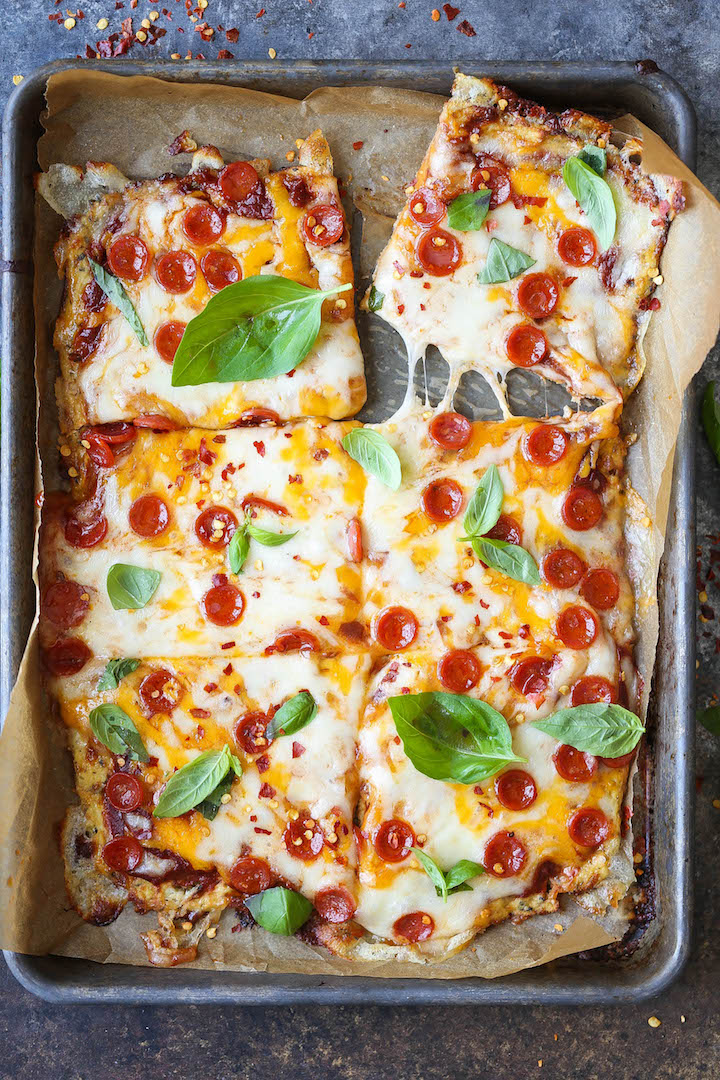 I know what you're thinking. A cauliflower crust? Ummmmm, no, thank you. But guys, believe me. This crust is bomb.com. And you know I wouldn't lie to you.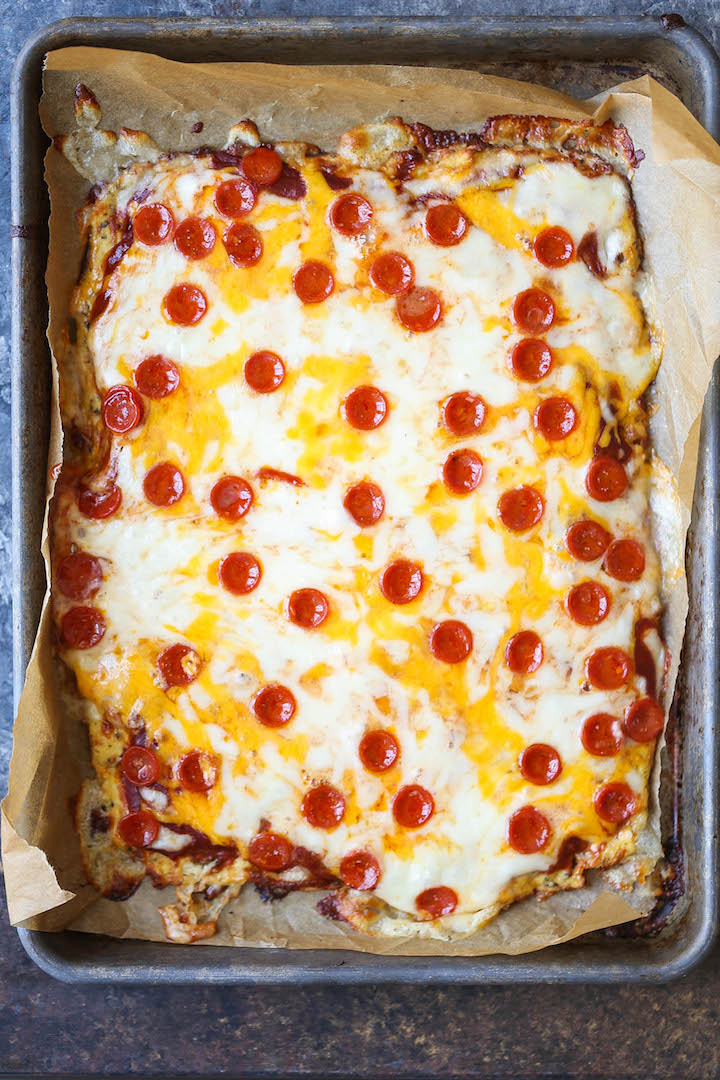 I tweaked an old recipe of mine for mini cauliflower pizzas, except in this version, you get to have those super crisp edges – the edges that everyone fights for.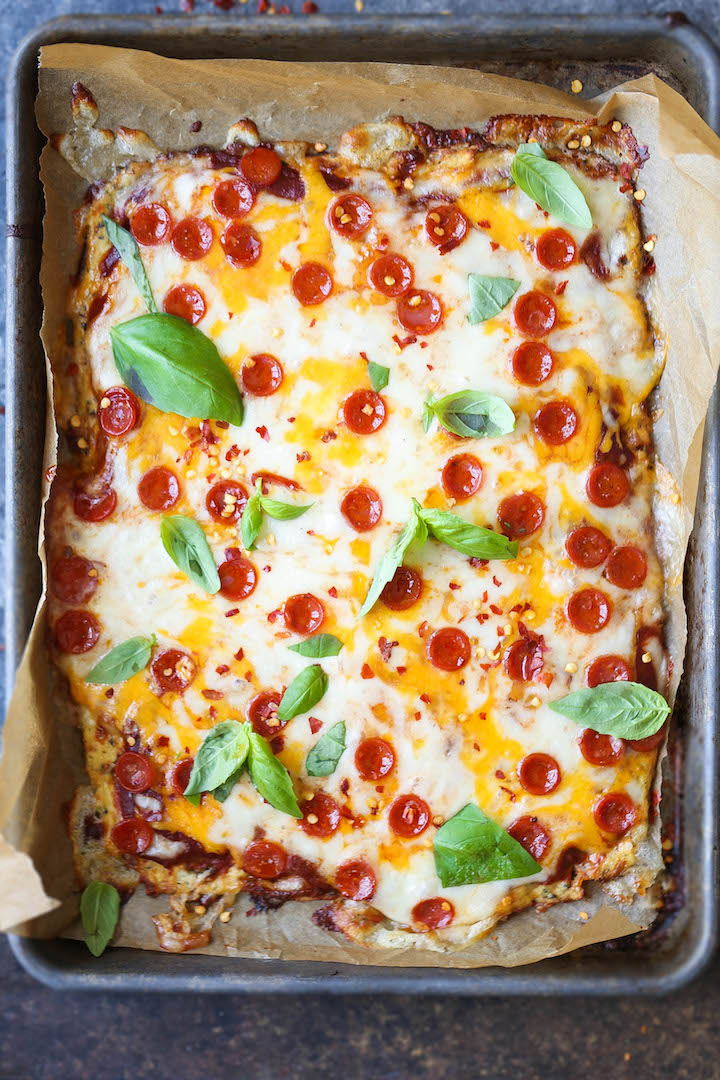 And you know it wouldn't be the best cauliflower crust without Pomi's Pizza Sauce, which is BPA and gluten-free, with no water or citric acid added. Really, it's just suitable for any stinking recipe.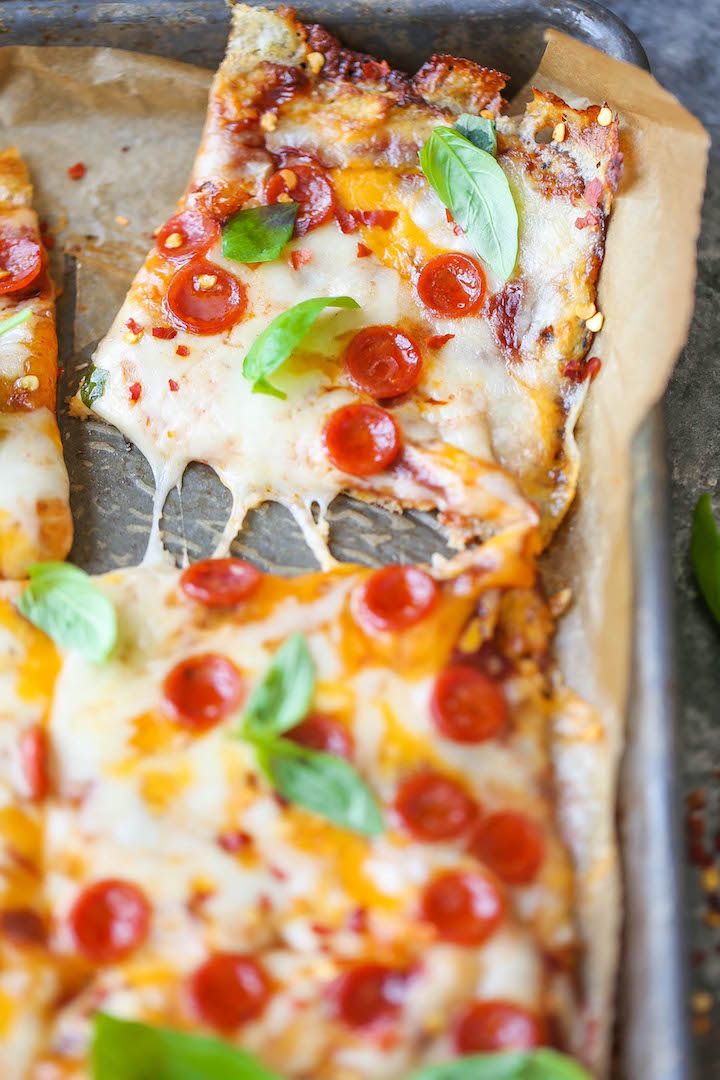 You can add anything for your toppings: cheese, mini pepperonis, fresh basil leaves, crushed red pepper flakes, etc. Or you can add some eggs and bacon for a LEGIT breakfast option. It's just a thought, you know?
Don't forget to follow Pomi on Facebook, Twitter and YouTube for your recipe inspirations!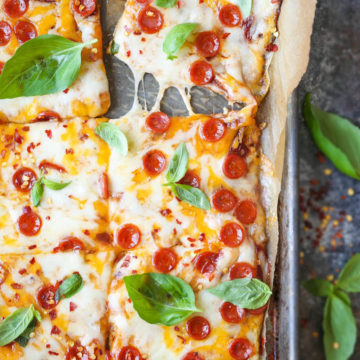 The Best Cauliflower Pizza Crust
Easy to make, grain-free AND so healthy. Plus, you will honestly not even be able to taste a difference!
20 minutes
20 minutes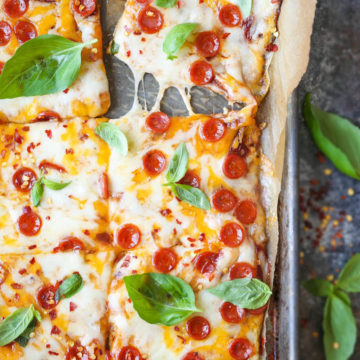 Ingredients:
1/2 cup Pomi Pizza Sauce
1 cup shredded mozzarella cheese
1/2 cup shredded cheddar cheese
1/4 cup pepperoni minis
1/4 cup fresh basil leaves
1/2 teaspoon crushed red pepper flakes, optional
For the cauliflower crust
1 head cauliflower, chopped
2 large eggs
1/2 cup shredded mozzarella cheese
2 tablespoons freshly grated Parmesan
1 tablespoon Italian seasoning
Kosher salt and freshly ground black pepper, to taste
Directions:
Preheat oven to 425 degrees F. Line a baking sheet with parchment paper or a silicone baking mat; set aside.
To make the cauliflower crust, add cauliflower to the bowl of a food processor and pulse until finely ground, yielding about 2-3 cups.*
Transfer to a microwave-safe bowl. Cover loosely and place into microwave for 4-5 minutes, or until softened; let cool.
Using a clean dish towel or cheese cloth, drain cauliflower completely, removing as much water as possible.
Transfer cauliflower to a large bowl. Stir in eggs, mozzarella, Parmesan and Italian seasoning; season with salt and pepper, to taste.
Spread cauliflower mixture into a 15- by 10-inch rectangle onto the prepared baking sheet. Spray lightly with nonstick spray and bake for 12-15 minutes, or until golden.
Top with pizza sauce, cheeses and pepperoni minis. Place into oven and bake until the cheese has melted, about 3-5 minutes.
Serve immediately, sprinkled with basil and red pepper flakes, if desired.
Notes:
*A box grater can also be used.
Did you Make This Recipe?
Tag @damn_delicious on Instagram and hashtag it #damndelicious.
Disclosure: This post is sponsored by Pomi. As always, I only partner with brands that I love and truly believe in, allowing me to create more quick and easy recipes to get us through the week without breaking the bank. All opinions expressed are my own.