10 Slow Cooker Comfort Food Recipes
The best crockpot recipes! Ranging from stews to pastas to soups and casseroles! One meal, and such easy clean-up!

My favorite crockpot recipes! And it doesn't just have to be stews and soups. From chicken parmesan pasta to lo mein to the cheesiest tater tot casserole, your comfort zone is set!
1. Slow Cooker Chicken Noodle Soup – Perfect during the cold weather or fighting off a cold. [GET THE RECIPE.]

2. Slow Cooker Quinoa Enchilada Casserole – A SKINNY, lightened up and healthy enchilada bake. So cheesy and yet guilt-free. [GET THE RECIPE.]

3. Slow Cooker Chicken Caesar Wraps – The chicken is cooked low and slow, and it comes out so unbelievably tender, juicy and melt-in-your-mouth amazing. [GET THE RECIPE.]

4. Slow Cooker Cilantro Lime Chicken – Stock your freezer with the easiest, quickest crockpot FREEZER MEAL. Simply drop into the crockpot and you're set. Literally. [GET THE RECIPE.]

5. Slow Cooker Lo Mein – Skip delivery and try this veggie-packed takeout favorite for a healthy dinnertime meal. [GET THE RECIPE.]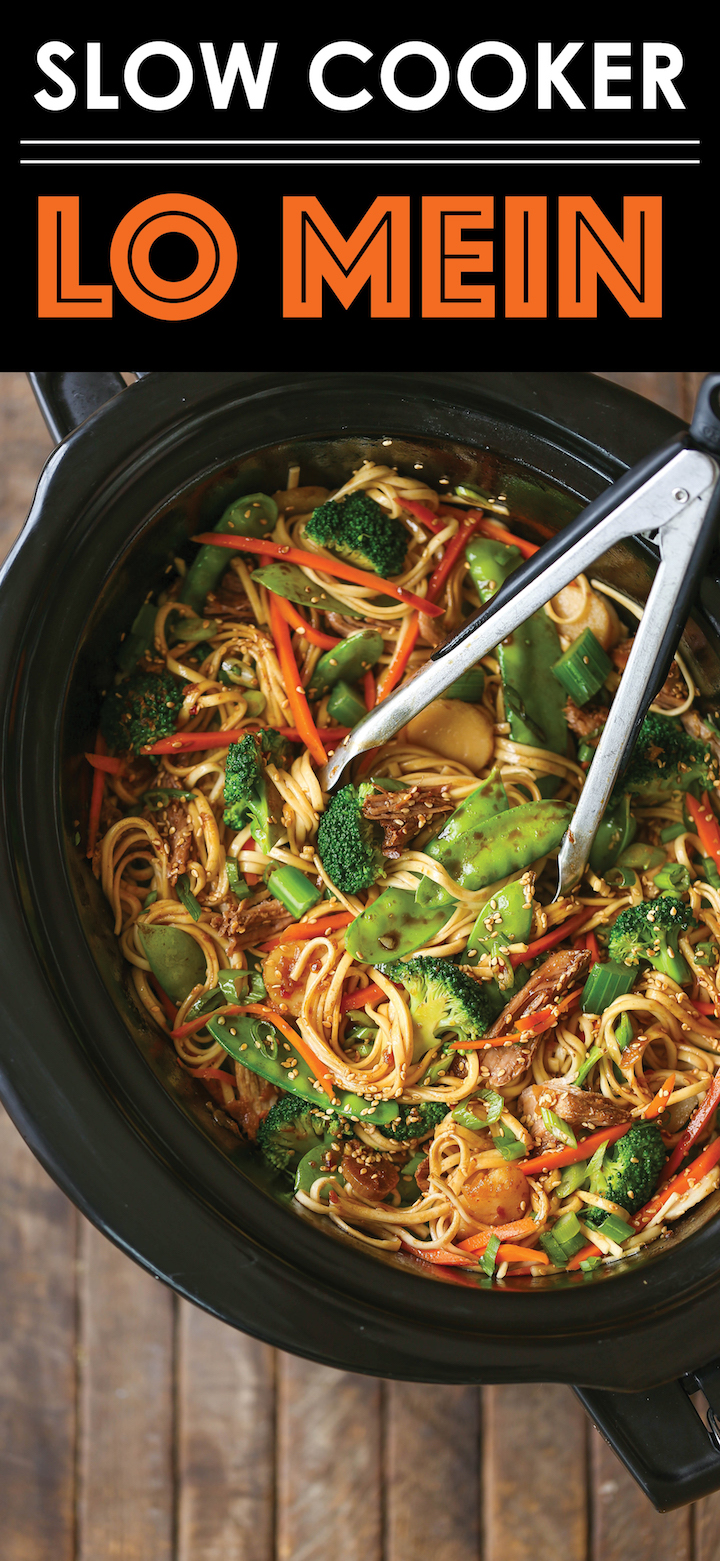 6. Slow Cooker Beef Stew – Rich, chunky and hearty. The perfect combination. [GET THE RECIPE.]

7. Slow Cooker Cheesy Scalloped Potatoes – Free oven space during the holidays? Yes, please. [GET THE RECIPE.]

8. Slow Cooker Tater Tot Casserole – An absolute crowd-pleaser. Loaded with ground beef, cheese and everyone's fave: TATER TOTS. [GET THE RECIPE.]

9. Slow Cooker Chicken and Wild Rice Soup – Pure creamy comfort food here. That is all. [GET THE RECIPE.]
10. Slow Cooker Chicken Parmesan Pasta – The best part about this? You can freeze the leftover half for another meal. [GET THE RECIPE.]