How to Make a Meat and Cheese Board
Disclosure: This post is sponsored by ALDI. As always, I only partner with brands that I love and truly believe in, allowing me to create more quick and easy recipes to get us through the week without breaking the bank. All opinions expressed are my own.
All you need to know to make an awesome cheese and charcuterie board! It's simple, easy and so impressive for a crowd!

I used to be one of those people who went to the grocery store 484,304 times a day. Whether it was for personal groceries, work groceries, or an emergency grocery run because I forgot the most important item of all.
I guess toilet paper just isn't that important. But thanks to the new partnership ALDI has with Instacart, I haven't really felt the need to leave home anymore!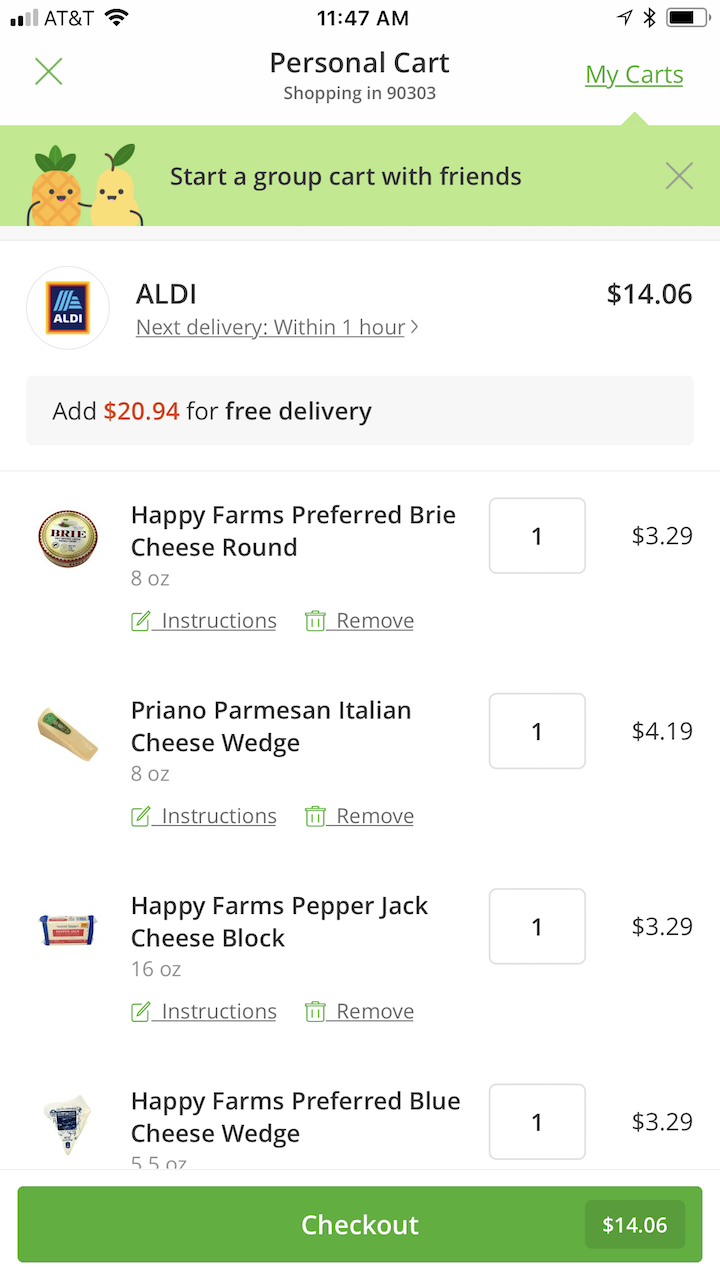 If you don't know what Instacart is, it is a same-day grocery store delivery service app. You can simply grab all of your groceries with the use of your fingers and your phone or laptop. Just type in your ingredient and add to cart. That's it, guys.
Then a real, live personal shopper gets to work, choosing all your ingredients and delivering them to your door. They even text you if an item on your list isn't available to suggest substitutions.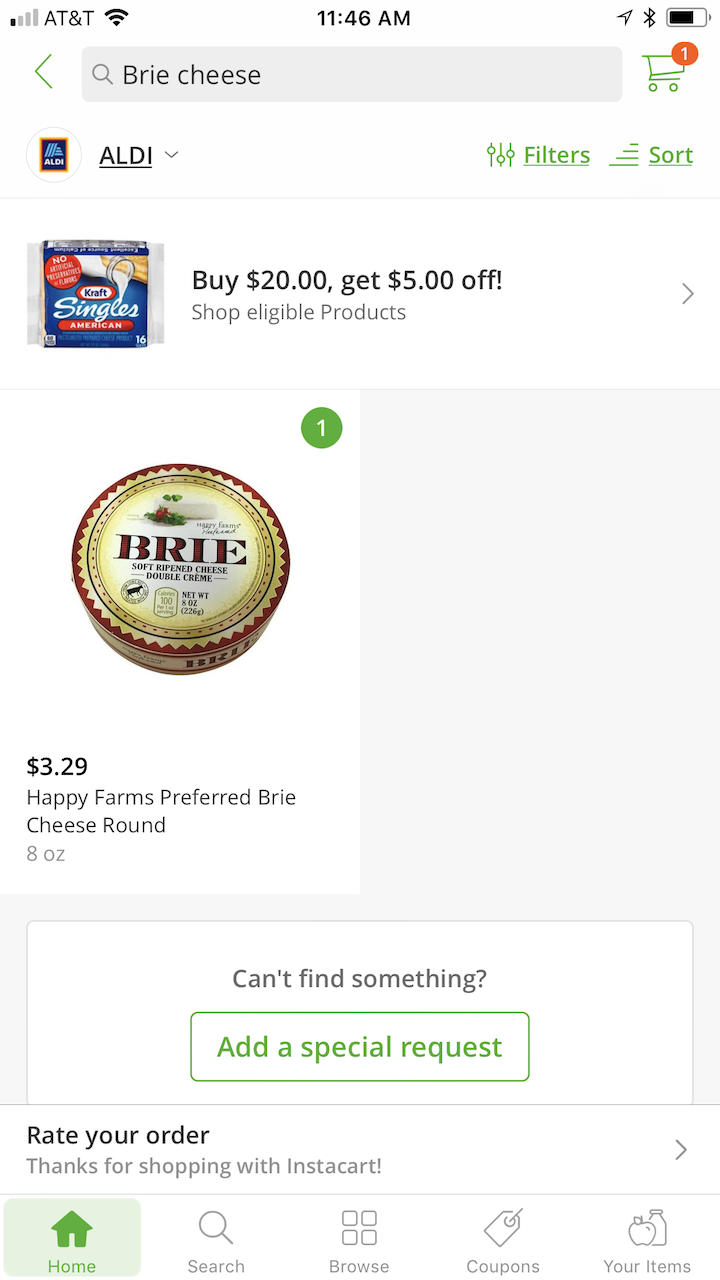 You can even schedule out your deliveries if you know you won't be home by a specific hour. I have even scheduled my groceries delivery as much as one week out so I can have fresh groceries on my doorstep after a week long vacation.
Genius, I know.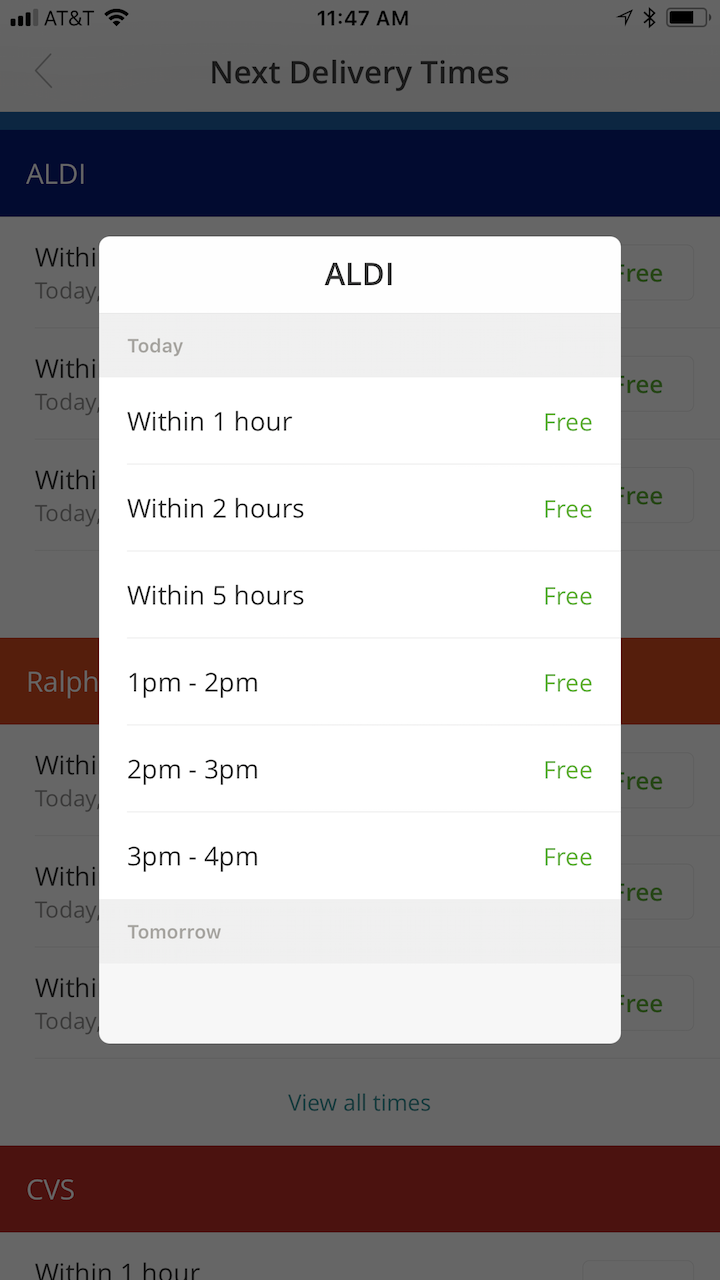 And as you can see from my shopping cart above, I had ordered a ton of cheese, fruit and deli meat. Because I really needed to make myself a pretty banging cheese board.
You know I love a good cheese board. And I love it even more with ALDI prices.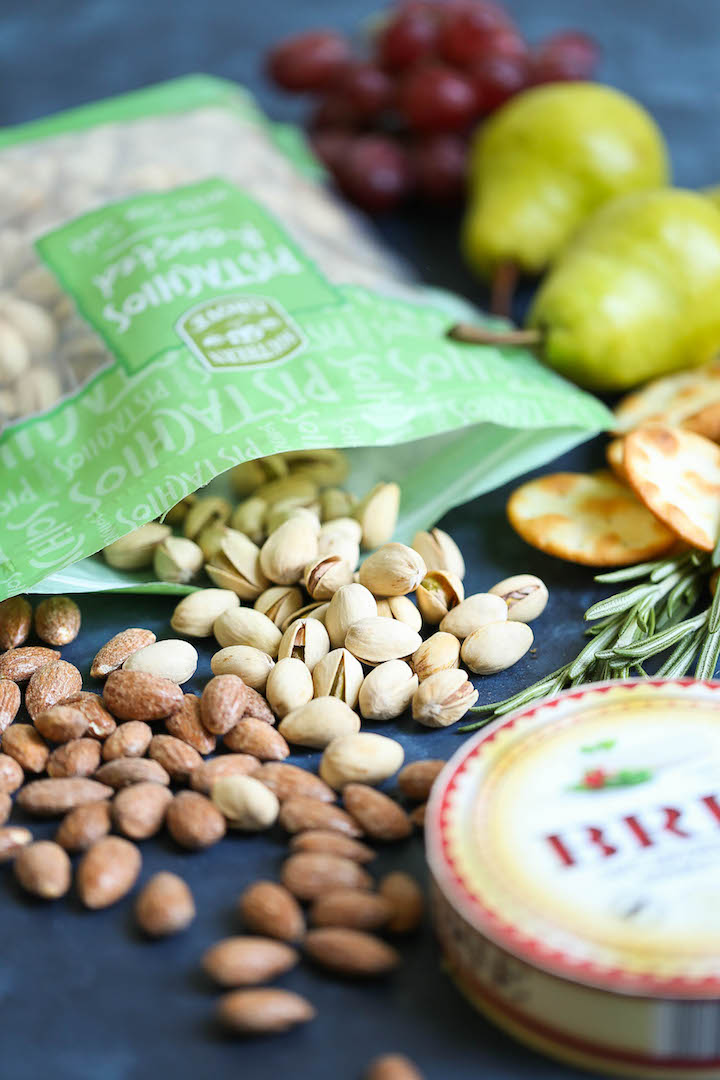 I'm paying for so much less, yet, it looks equally fabulous.
I also basically ate the entire board myself during Game Day Sunday. I'm sorry but the prosciutto wrapped melon wedges had my complete attention.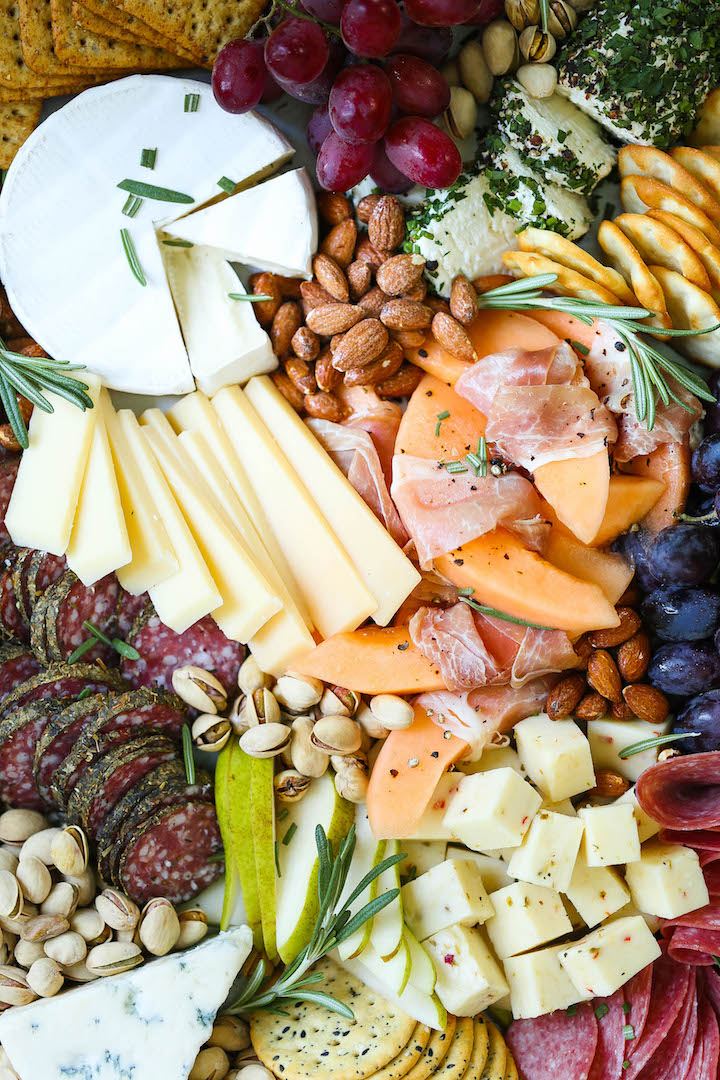 For those of you who have not tried having your ALDI groceries delivered from Instacart just yet, hurry up and download the app to try it for yourself!
It's life changing. And it's available in Los Angeles, Dallas, and Atlanta with plans to roll out to other cities ASAP.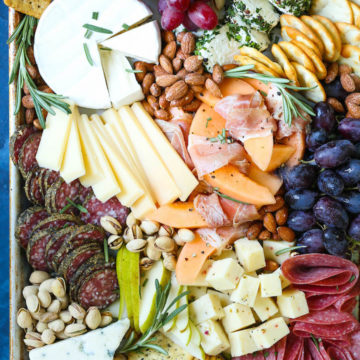 How to Make a Meat and Cheese Board
All you need to know to make an awesome cheese and charcuterie board! It's simple, easy and so impressive for a crowd!
15 minutes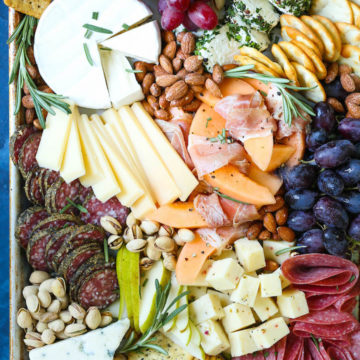 Ingredients:
Happy Farms Preferred Brie Cheese Round
Priano Parmesan Italian Cheese Wedge
Happy Farms Pepper Jack Cheese
Happy Farms Preferred Blue Cheese Wedge
Happy Farms Preferred Plain Goat Cheese
1 Cantaloupe Melon
1 Bartlett pear
Red and black grapes
Savoritz Six Cracker Assortment
Savoritz Sea Salt Pita Crackers
Lunch Mate Genoa Salami
Appleton Farms Herbs de Provence Dry Flavored Salami
Specially Selected Prosciutto Di Parma
Southern Grove Pistachios
Southern Grove Roasted Almonds with Sea Salt
Rosemary sprigs
Directions:
Arrange cheeses, pear, grapes, melon, crackers, salami, prosciutto, pistachios and almonds on platter or wooden cheese board. Garnish with rosemary, if desired.
Did you Make This Recipe?
Tag @damn_delicious on Instagram and hashtag it #damndelicious.