Pesto Pasta with Sun Dried Tomatoes and Roasted Asparagus
A quick and easy dish for those busy weeknights, and it's chockfull of veggies!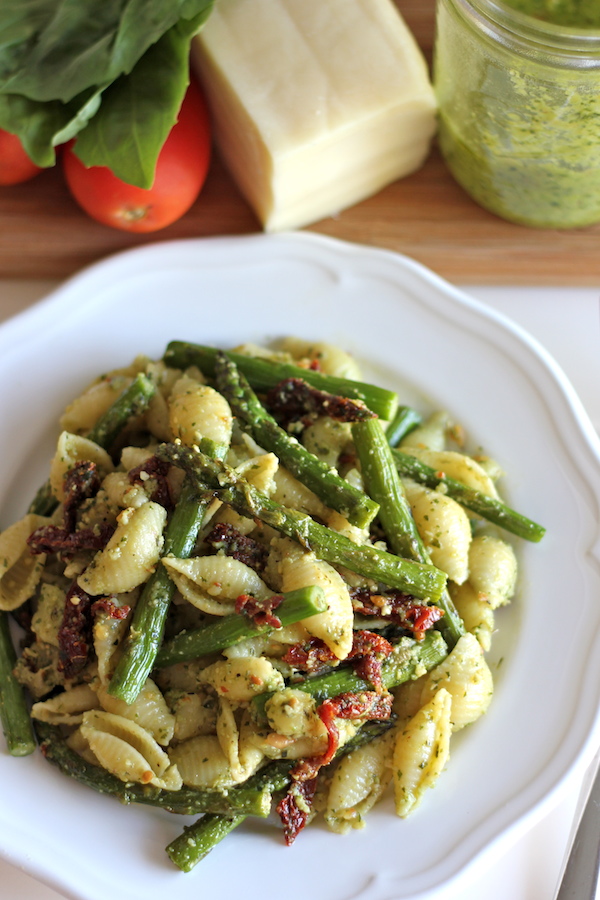 Pesto is seriously one of my favorite things ever. It is so easy to make, it's incredibly versatile, and it pretty much tastes amazing in and on anything and everything.
Like for this pasta dish here, I tossed the pesto in some simple ingredients like sun dried tomatoes, roasted asparagus and mozzarella cubes, finishing it off with a fried egg, and it was seriously one of the best weeknight meals ever! It's so simple and easy to whip up, and my most favorite thing about it is that some of the pesto gets stuck in the crevices of the shell pasta. AH-MAZING, right? Plus, this tastes just as good, if not better, as work leftovers since the mozzarella cubes gets all melted/ooey-gooey in between the pasta. Mmmmmm.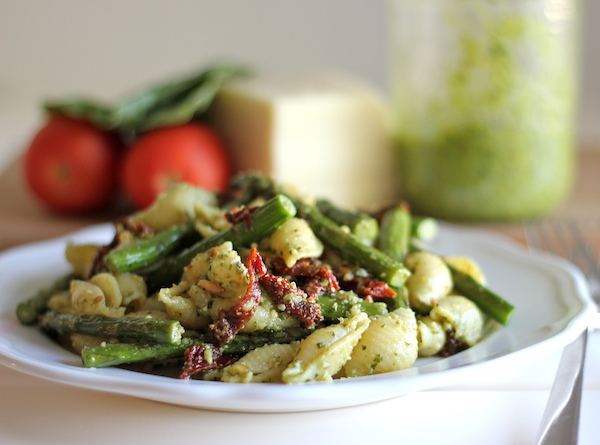 So here's how you make this:
Boil up some salted water and cook the pasta according to package instructions.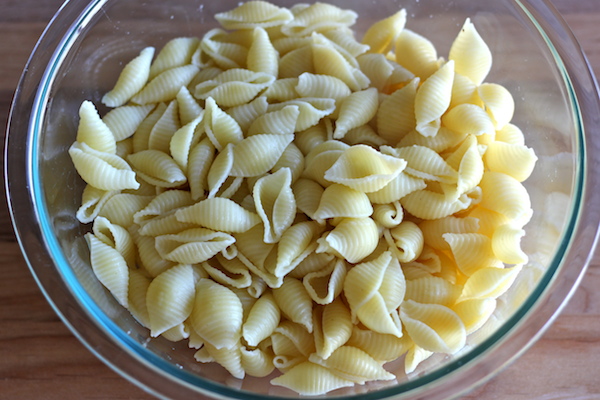 While that's happening, let's roast some fresh asparagus in olive oil, salt and pepper in a 450 degree F oven for about 10 minutes or so. Let it cool a bit before you cut them into 1-inch pieces.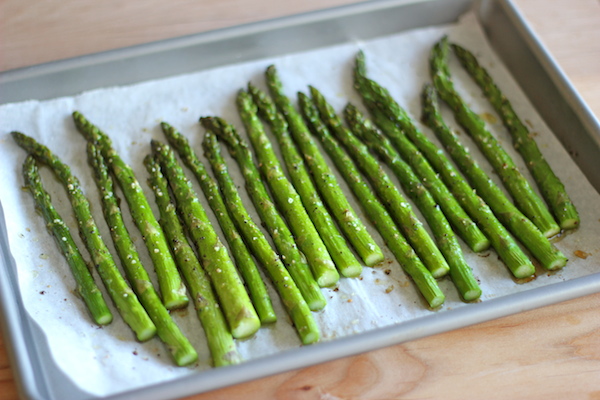 Then we'll take some homemade pesto and julienned sun dried tomatoes…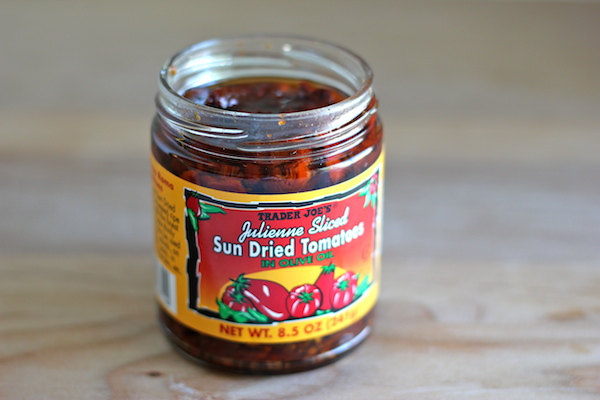 and toss it with the pasta with some fresh mozzarella cubes.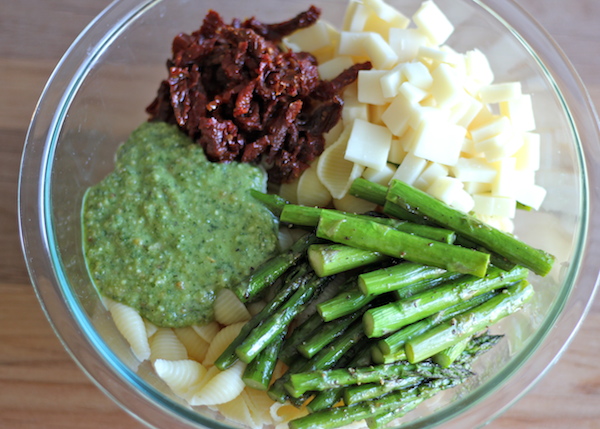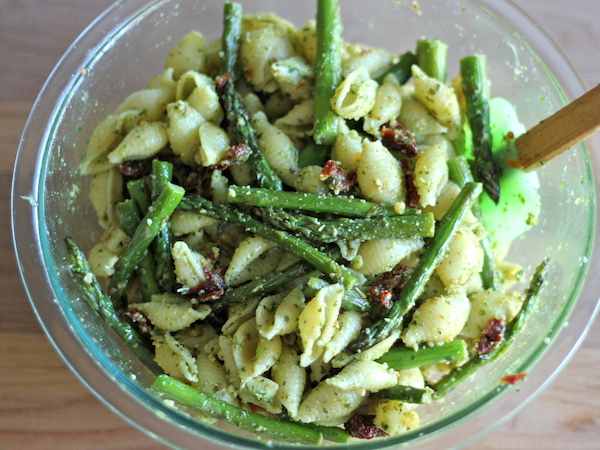 Top with a fried egg…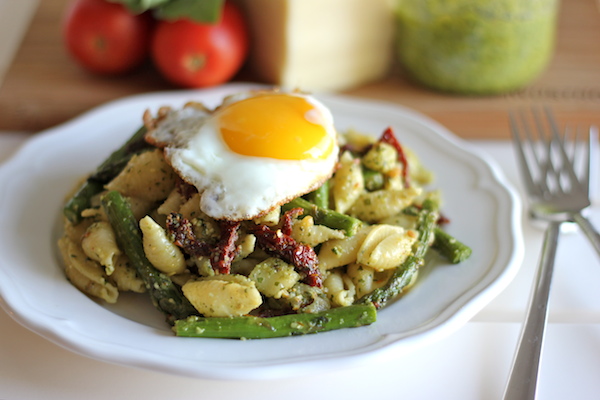 and let the yolk just oooooze out before you dive in.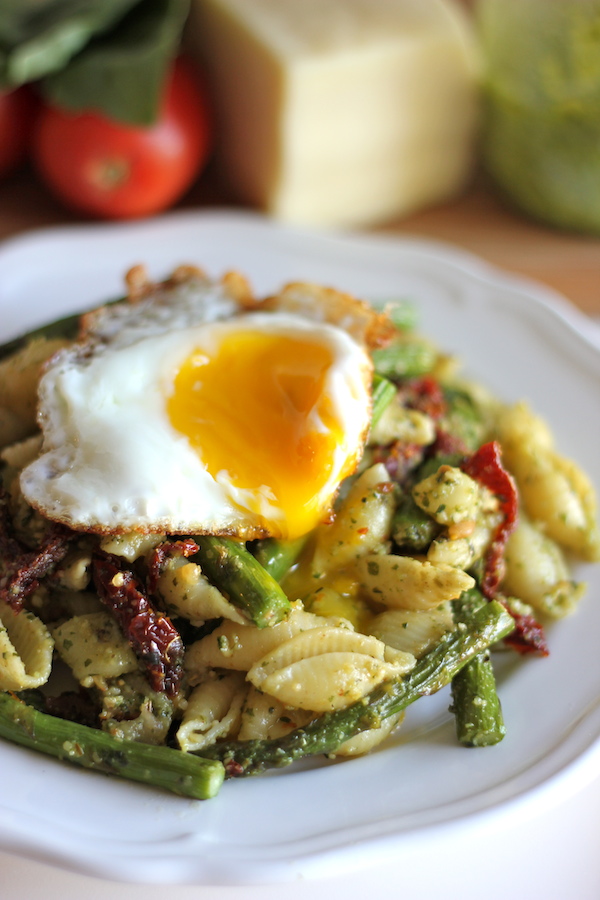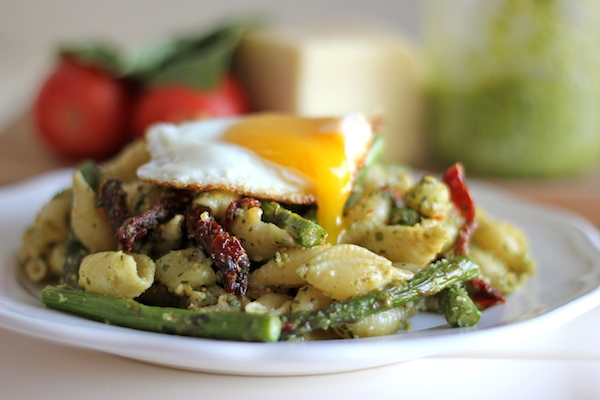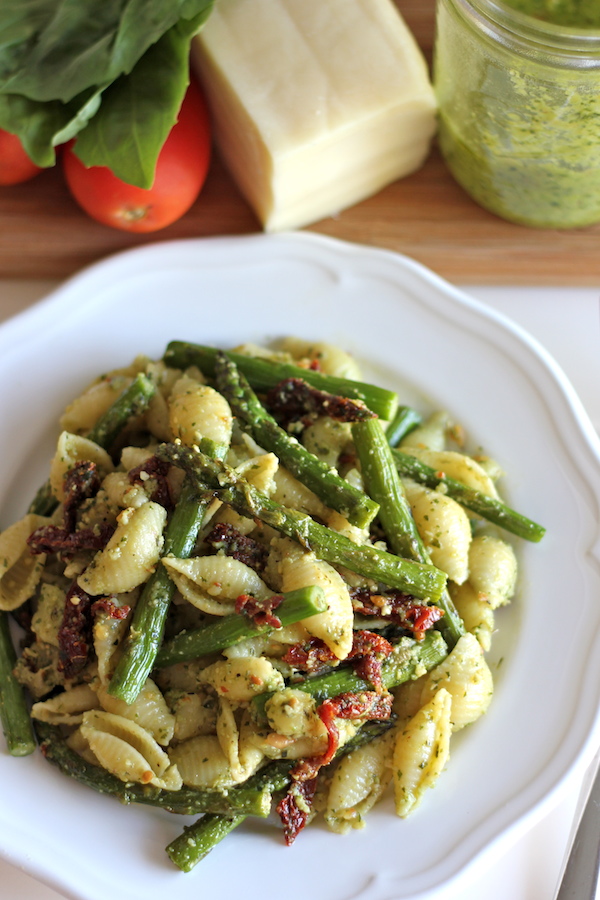 A quick and easy dish for those busy weeknights, and it's chockfull of veggies!
Ingredients
8 ounces medium shell pasta
1 pound asparagus, trimmed
2 tablespoons olive oil
Kosher salt and freshly ground black pepper, to taste
1/2 cup basil pesto
1/3 cup julienned sun dried tomatoes in olive oil, drained
1/3 cup diced mozzarella cubes
Fried egg, for serving
Instructions
Preheat oven to 425 degrees F. Lightly oil a baking sheet or coat with nonstick spray.
In a large pot of boiling salted water, cook pasta according to package instructions; drain well.
Place asparagus in a single layer onto the prepared baking sheet. Drizzle with olive oil, salt and pepper, to taste; gently toss to combine. Place into oven and roast for 8-12 minutes, or until tender but crisp. Let cool before cutting into 1-inch pieces.
In a large bowl, combine pasta, asparagus, pesto, sun dried tomatoes and mozzarella.
Serve immediately with a fried egg, if desired.
http://damndelicious.net/2012/07/21/pesto-pasta-with-sun-dried-tomatoes-and-roasted/
Why It's A Smart Choice
Nutrition Facts
Serving Size
Servings Per Container 4
---
Amount Per Serving
Calories 474.7 Calories from Fat 207.9
% Daily Value*
Total Fat 23.1g 36%
Saturated Fat 4.6g 23%
Trans Fat 0g
Cholesterol 54.0mg 18%
Sodium 444mg 19%
Total Carbohydrate 52.3g 17%
Dietary Fiber 5.1g 20%
Sugars 4.8g
Protein 15.3g 31%
---
*Percent Daily Values are based on a 2,000 calorie diet. Your daily values may be higher or lower depending on your calorie needs.
One of the main components of pesto is pine nuts. These nuts are a good source of magnesium, potassium, zinc, iron, and phosphorous. Nuts are like nature's multi-mineral!
Nutritional information provided by Jessica Penner, RD at Smart Nutrition.