Raspberry Peach Iced Tea
This lightly sweetened iced tea is wonderfully fruity and so refreshing!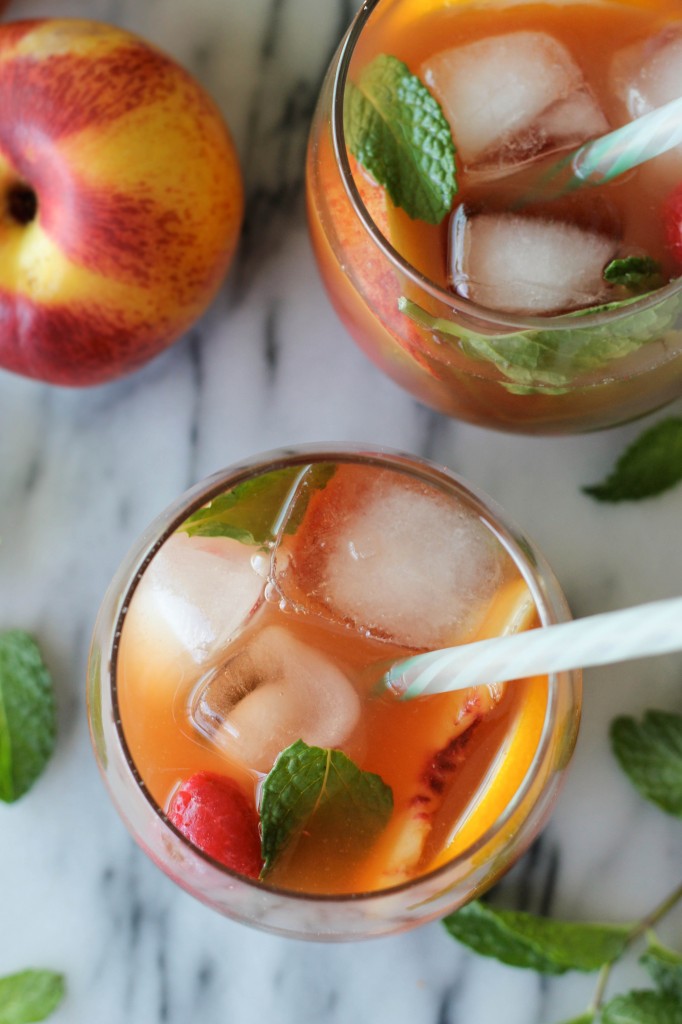 I think I'm way too spoiled with the weather here in LA. I've seen so many Instagram photos of snow-covered tables and the thunderstorms that are happening, while I'm out here in sunny California, walking around in flip flops.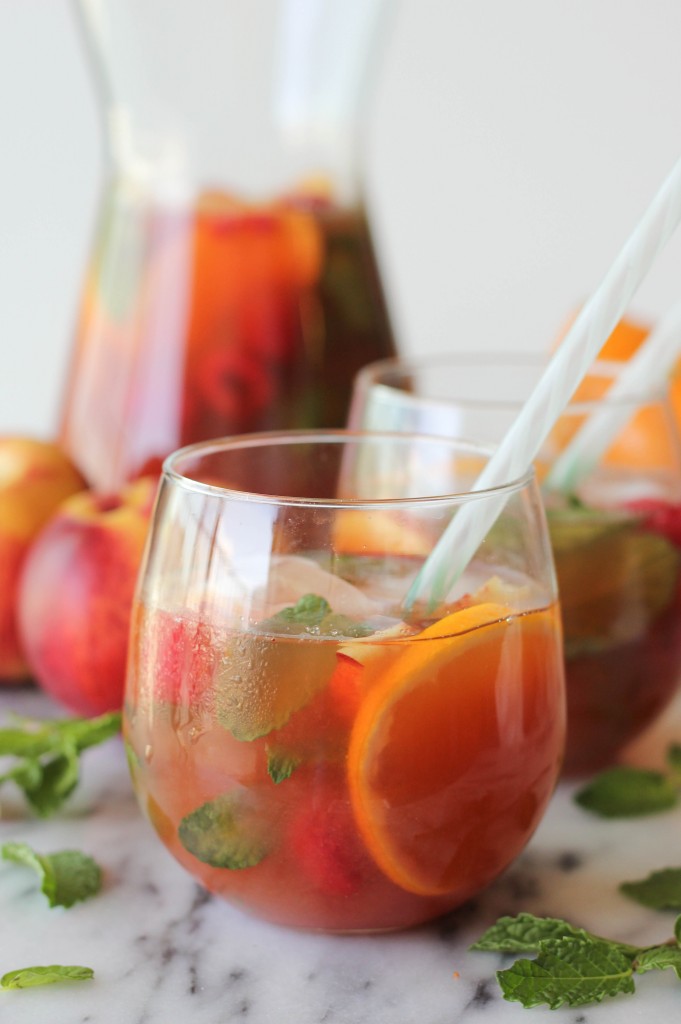 So for those of you with unbearably cold weather, I bring you spring in a glass with this raspberry peach iced tea. It's so fruity, so refreshing and just what you need on a cold, gloomy, thunderstormy-type day. And if that doesn't cut it, you could always hang out with me here in LA with a glass of this on my front porch.
Oh and the best part about this tea is that I used The Pampered Chef's Tea Infusion Pitcher, which lets you brew your tea right in the pitcher itself! You can even stock it up with fresh fruit slices or herbs to maintain that refreshingly fruity flavor.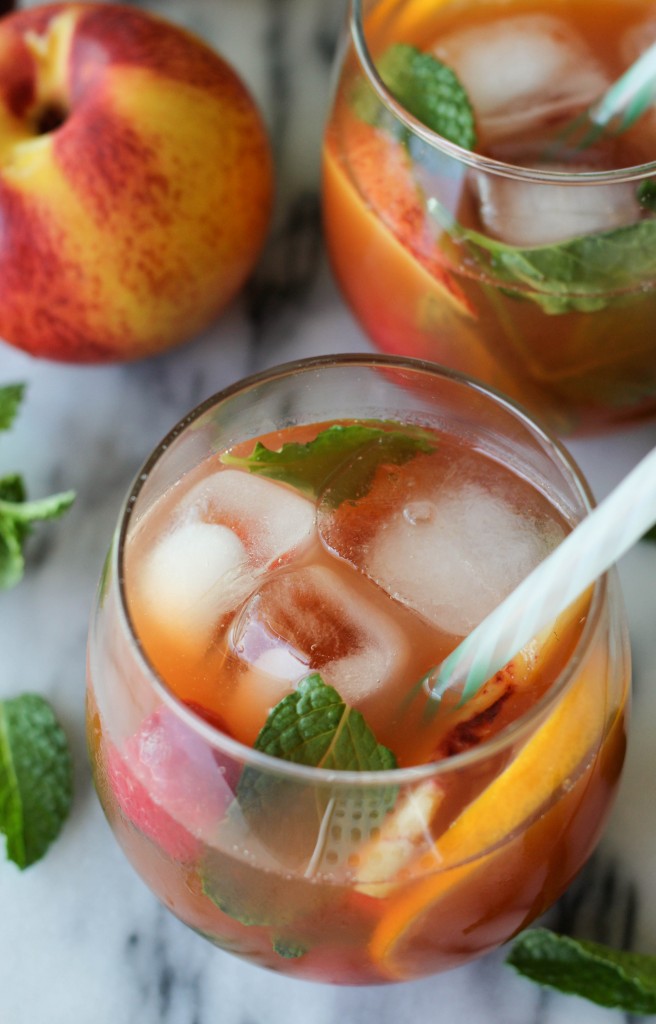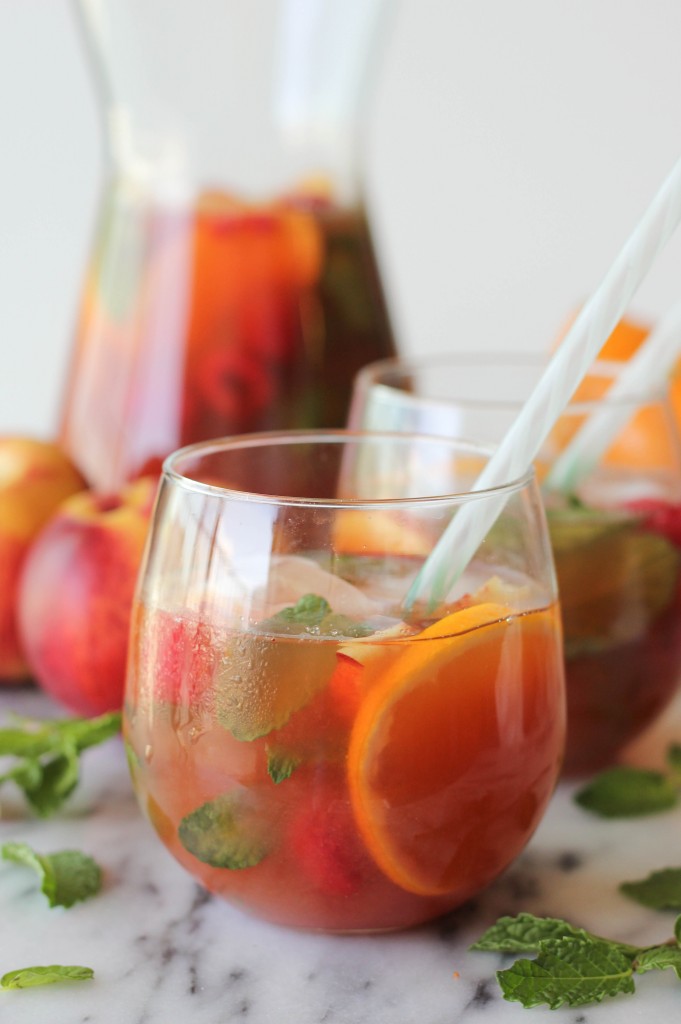 This lightly sweetened iced tea is wonderfully fruity and so refreshing!
Ingredients
2 tea bags
1 cup raspberries, plus more for garnish
2 peaches, sliced, plus more for garnish
3 tablespoons agave nectar, or more to taste
Mint leaves, for garnish
Instructions
Steep tea bags in 4 cups boiling water according to package instructions; discard tea bags and let cool.
Combine peaches, raspberries and agave nectar in blender until smooth; strain through cheesecloth or fine sieve.
In a large pitcher, whisk together raspberry peach mixture and brewed tea. Place in refrigerator until chilled.
Serve over ice, raspberries, peach slices and mint leaves, if desired.
http://damndelicious.net/2013/04/12/raspberry-peach-iced-tea-and-a-giveaway/
Disclaimer: I have been selected by The Pampered Chef to be an ambassador for their Spring Products. While I have received product in exchange for my post, my opinions are my own, and I have not been paid to post positive comments.