Strawberry Chocolate Chip Muffins
These light and fluffy muffins are the perfect excuse to have chocolate for breakfast!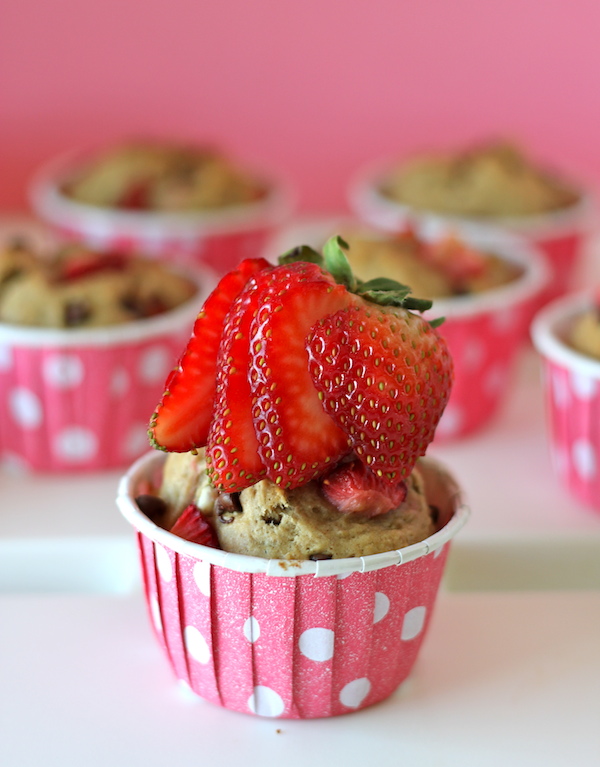 There was this huge strawberry sale at my local grocery store where 1 pound of strawberries cost $0.88 so I ended up buying 4 pounds. Then 2 days later I found out that the sale was ending that day so I went back and bought 4 more pounds. I know it sounds crazy but you could never have too many strawberries, right?
So with the ample amount of strawberries that took over the fridge, I ended up making these strawberry espresso chocolate chip muffins. It has a strong coffee muffin base chockfull of fresh strawberries and mini chocolate chips. I was a bit concerned with the marriage of coffee with strawberries but surprisingly enough, coffee and strawberry go very well together. Throw in some chocolate and there you'll have a perfect breakfast muffin to substitute your morning coffee.
So here's how you make these awesome muffins:
As always, we'll start with the dry ingredients.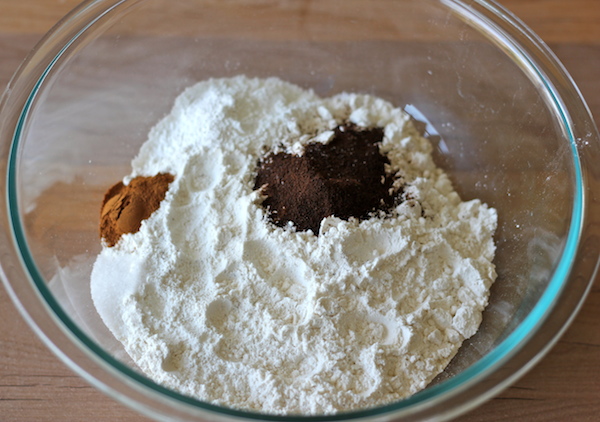 Then we'll whisk together the wet ingredients – butter, coffee, both sugars, egg and vanilla extract.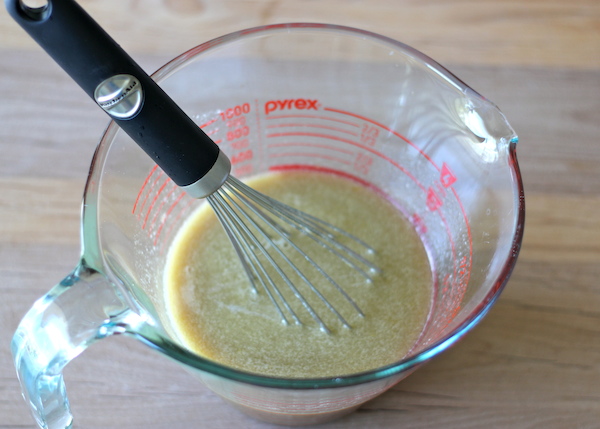 Stir in the wet to dry ingredients, being careful not to overwork the batter.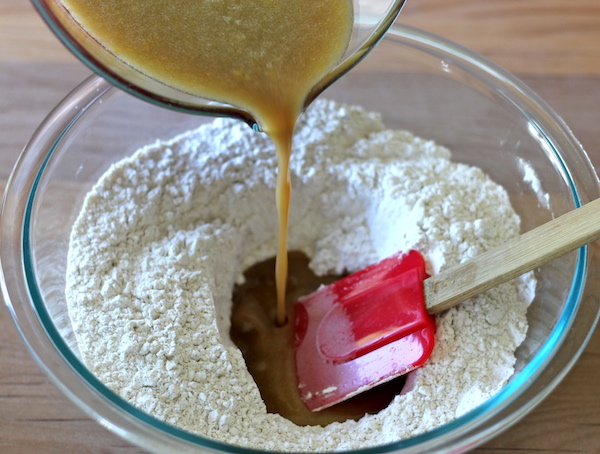 Next we'll add the strawberries and mini chocolate chips.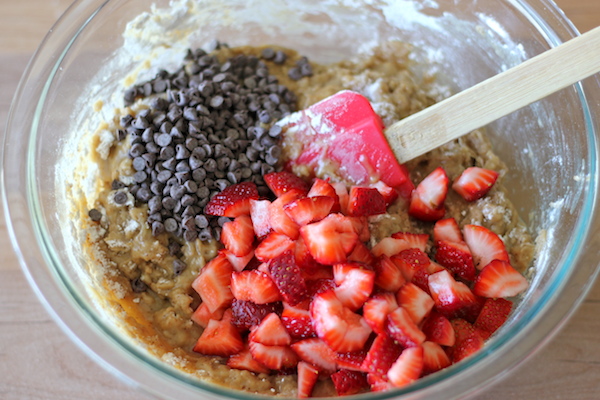 Give it a good stir.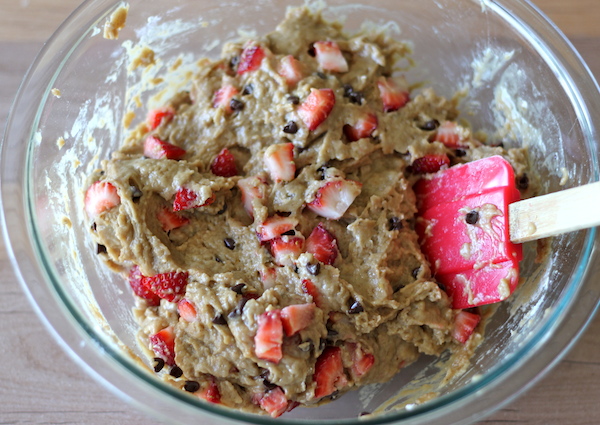 Then divide them up evenly into the muffin cups and pop them into a 400 degree F oven for about 16-18 minutes.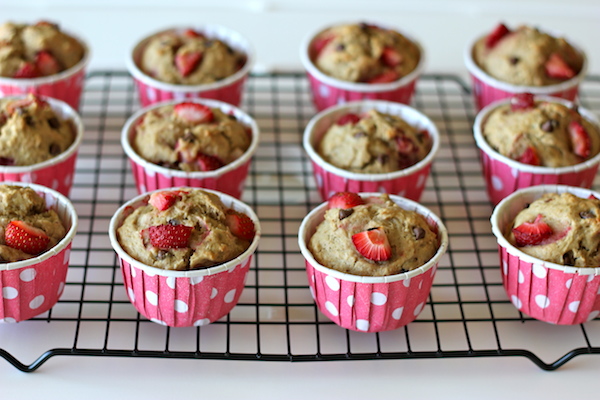 Let them cool a bit before digging in. Or you can eat them warm. I had 2 as soon as they came out of the oven.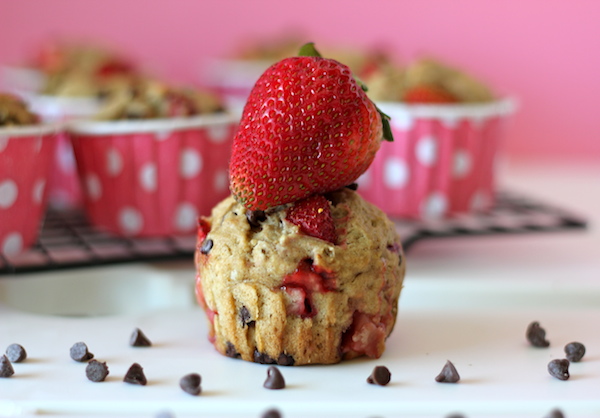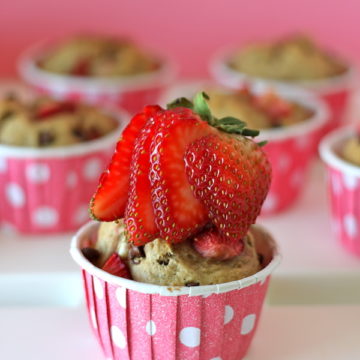 Strawberry Chocolate Chip Muffins
These light and fluffy muffins are the perfect excuse to have chocolate for breakfast!
15 minutes20 minutes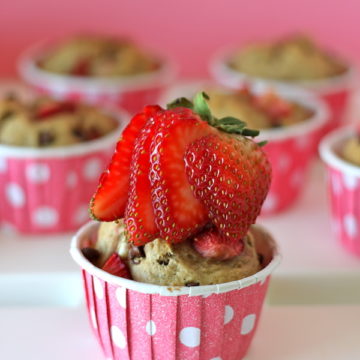 Ingredients:
2 cups all-purpose flour
1 tablespoon instant espresso powder
1/2 teaspoon cinnamon
1 tablespoon baking powder
1/4 teaspoon salt
1/2 cup (1 stick) unsalted butter, melted and cooled
1/2 cup strong coffee, cooled
1/3 cup sugar
1/3 cup brown sugar, packed
1 large egg
1/2 teaspoon pure vanilla extract
1/2 cup diced strawberries
1/2 cup miniature chocolate chips
Directions:
Preheat oven to 400 degrees F. Line a 12-cup standard muffin tin with paper liners; set aside.
In a large bowl, combine the flour, espresso powder, cinnamon, baking powder and salt.
In a large glass measuring cup or another bowl, whisk together butter, coffee, sugars, egg and vanilla. Pour mixture over dry ingredients and stir using a rubber spatula just until moist. Add strawberries and chocolate chips and gently toss to combine.
Scoop the batter evenly into the muffin tray. Place into oven and bake for 16-18 minutes, or until a tester inserted in the center comes out clean.
Remove from oven and cool on a wire rack.
Notes:
Did you Make This Recipe?
Tag @damn_delicious on Instagram and hashtag it #damndelicious.