Strawberry Lemonade
There's nothing more refreshing than a cold glass of this sweet, tangy lemonade!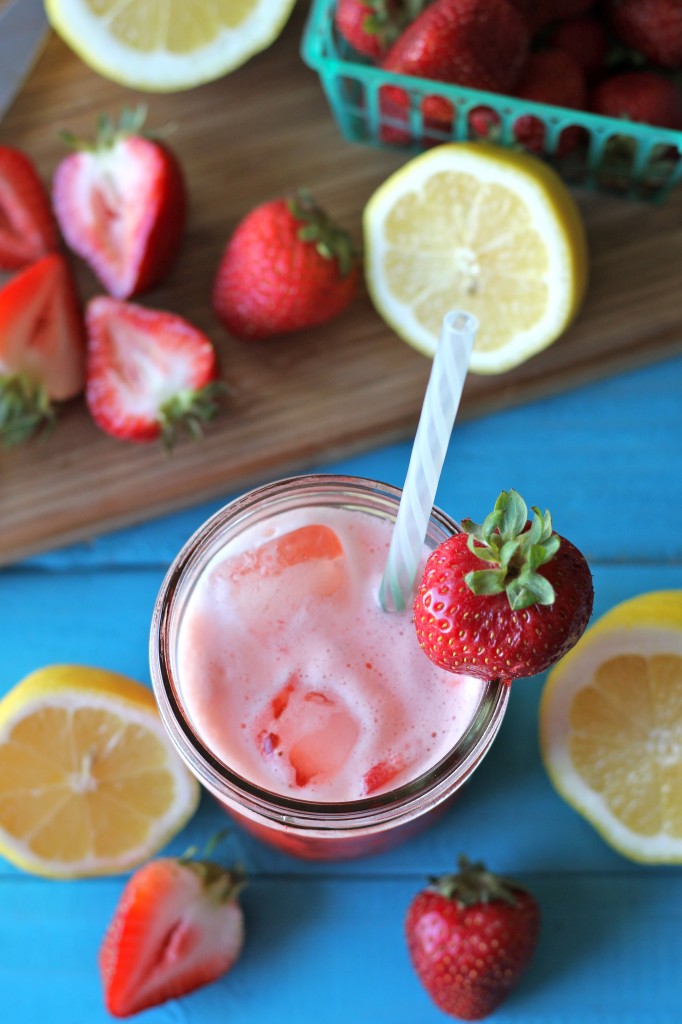 I have never been so happy that it is finally Friday. This week was excruciatingly long, and with the start of school and all, traffic has taken a toll for the worst. I worked for 12 hours yesterday, finally getting off at 8:00PM just to get stuck in traffic for an entire hour! What are people doing on the road at that hour?!
Plus, it's still been so incredibly hot here in LA. Jason and I have been staying cooped up in the house, blasting the AC on and trying to avoid putting on the stove or oven. It's just too dang hot to do anything! That's why I have prepared an incredibly refreshing beverage for you guys today.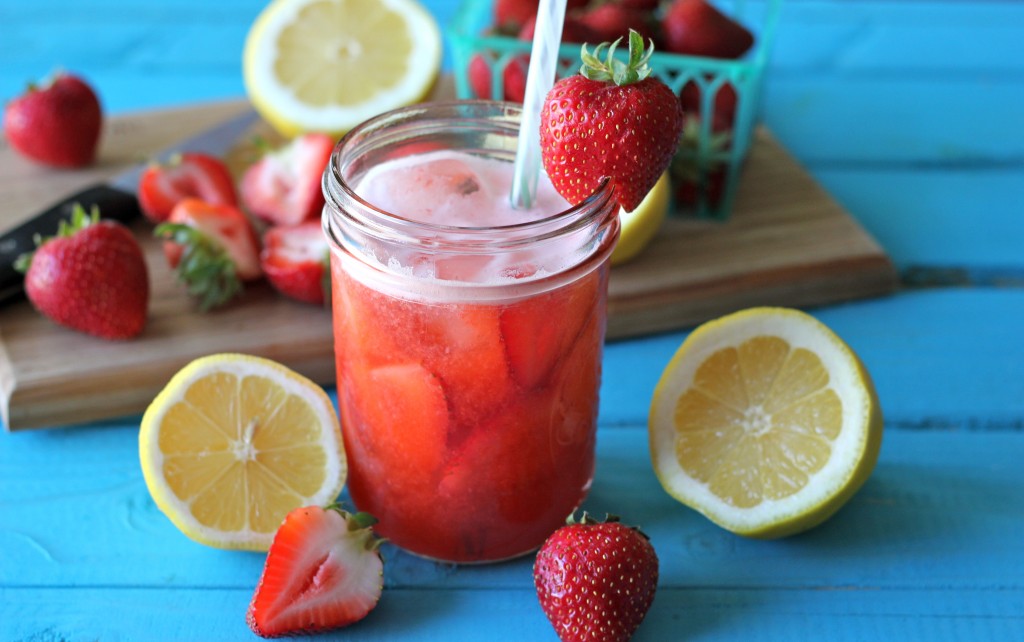 It's a simple lemonade filled with fresh strawberry puree that's been lightly sweetened with agave. It seriously takes just 5 minutes to make, maybe even less, and it's such an incredibly delight to be slurping on this in the summer heat. Throw in some more fresh strawberries into the drink and they'll get soaked up with all the strawberry lemonade goodness.
I've enjoyed this so much that I've already made it twice in the last week!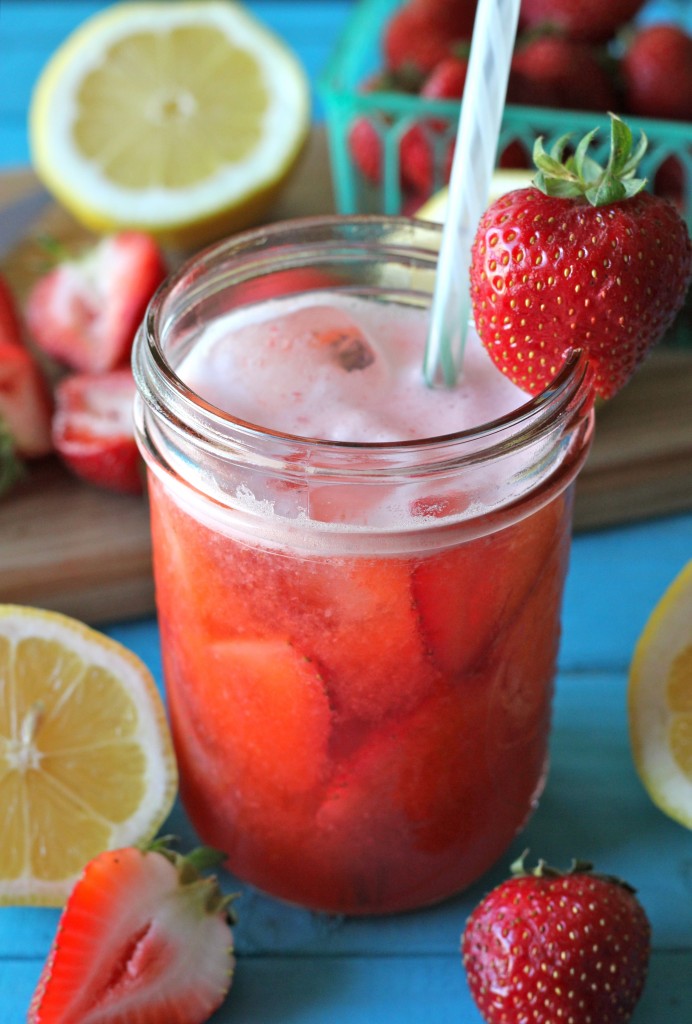 One year ago: Bistro Burgers with Pickled Onion
Strawberry Lemonade (adapted from Cooking With My Kid):
Yields 4-6 servings
INGREDIENTS:
1 1/2 cup strawberries, halved, plus more for garnish
Juice of 2 lemons
1/4 cup agave nectar
DIRECTIONS:
Combine the strawberries, lemon juice and agave in a blender until smooth, about 1 minute.
In a large pitcher, whisk together the strawberry mixture and 2 1/2 cups water. Place in the refrigerator until chilled.
Serve over ice and sliced strawberries, if desired.