Shrimp Dumplings
Homemade dumplings are easier to make than you think, and you can completely customize your fillings!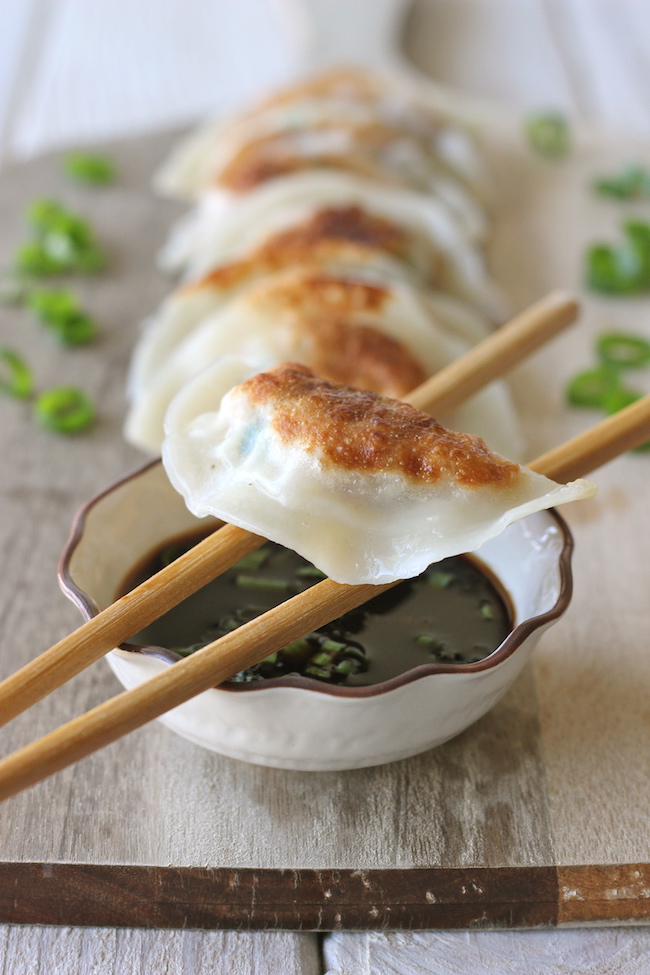 Can you believe the finale of Top Chef Seattle is almost done for the season?! Ahhhhh, where did the time go?!
I really enjoyed this season, as heartbreaking as it was to see Josh eliminated one round shy of the finale. It seriously killed me that he was there, pursuing his dreams, missing the birth of his first child, and then getting eliminated so close to the end. I guess foie gras torchon really can't be made in a couple of hours no matter how ambitious you are.
My all-time favorite moment of the show was episode 11 when Josie and Kristen were butting heads and Kristen says, "I would prefer one of the dishwashers in place of Josie." It's a bit harsh but hey, Kristen is incredibly talented, and I really thought she would be the one going to the finale.
Anyway, as we're getting closer and closer to the end, I am totally rooting for Brooke to be crowned Top Chef. The winners of Top Chef have been a bit "man-heavy" so it would be amazing to see a woman win. Plus, she's always been one of the strongest chefs in the pack and has won most of the challenges. I'd be shocked if she didn't win.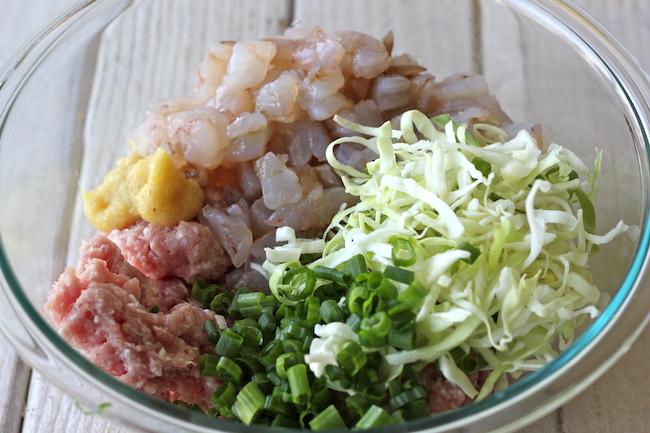 My favorite part about watching Top Chef is seeing how these chefs adapt to their surroundings, and be pushed to make such amazing dishes with such a limited environment, like the Reynolds aluminum foil challenge. It really inspires me too to think outside the box and go outside my comfort zone.
Like with these dumplings here – this has been on my culinary bucket list for 1 1/2 years. But when Josie won the quickfire challenge with her Korean dumplings filled with pork, tofu and shiitake mushrooms, I was suddenly so inspired to finally make my own dumplings.
I'm not even sure why I was so intimidated to make these. The filling takes just minutes to put together and wrapping up the dumplings can be so therapeutic. I even did it with my 5-year old niece and nephew and we had a blast! And then we devoured the crap out of it. Actually, I think I devoured the crap out of it. The kids didn't really eat it, which just means there was more for me!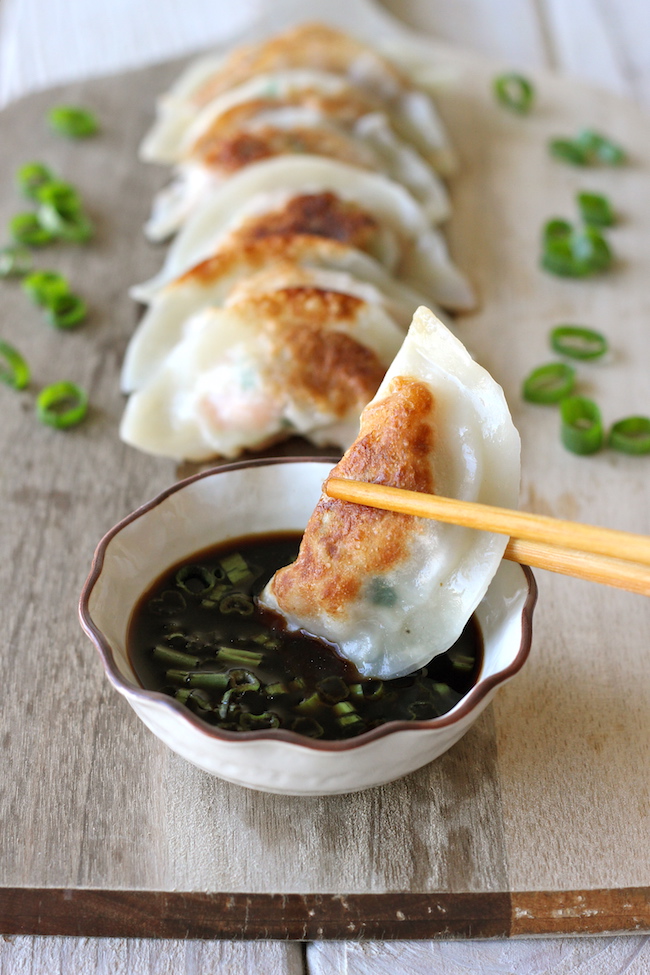 Don't forget to catch the finale of Top Chef Seattle on Wednesday, February 27 at 10/9c! Not sure if I can wait that long though – the suspense is killing me! Do you have any predictions on who will be crowned Top Chef?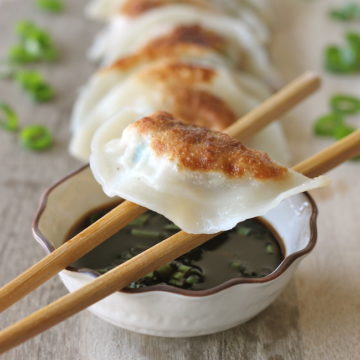 Shrimp Dumplings
Homemade dumplings are easier to make than you think, and you can completely customize your fillings!
20 minutes
5 minutes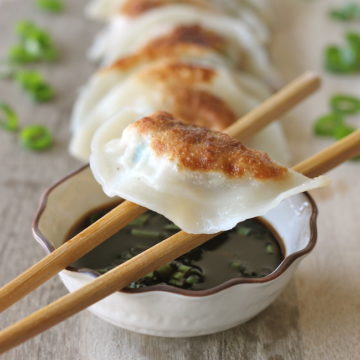 Ingredients:
1 pound shrimp, peeled, deveined and diced
8 ounces ground pork
1 cup shredded green cabbage
2 green onions, thinly sliced
1 tablespoon freshly grated ginger
1 teaspoon sesame oil
1 teaspoon mirin
Kosher salt and freshly ground black pepper, to taste
36 2-inch won ton wrappers
2 tablespoons vegetable oil
Soy sauce, for serving
Directions:
In a large bowl, combine shrimp, pork, cabbage, green onions, ginger, sesame oil, mirin, salt and pepper, to taste.
To assemble the dumplings, place wrappers on a work surface. Spoon 1 tablespoon of the shrimp mixture into the center of each wrapper. Using your finger, rub the edges of the wrappers with water. Fold the dough over the filling to create a half-moon shape, pinching the edges to seal.
Heat vegetable oil in a large skillet over medium heat. Add dumplings in a single layer and cook until golden and crisp, about 2-3 minutes per side.
Serve immediately with soy sauce, if desired.
Did you Make This Recipe?
Tag @damn_delicious on Instagram and hashtag it #damndelicious.