Strawberry Balsamic Jam
A thick and sweet strawberry jam with a tangy balsamic kick – perfect for your morning toast!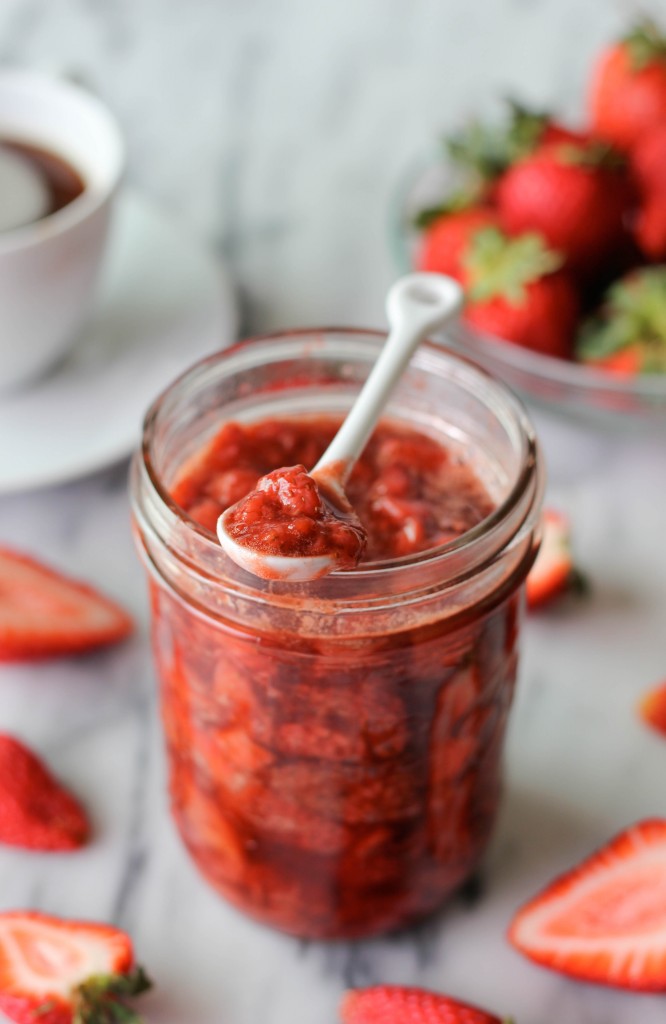 When the kind folks over at California Strawberries invited me to a strawberry field tour in Oxnard, I definitely didn't have to think twice about going. Strawberries have been my favorite fruit since I was a kid, and I've been so lucky to be living in California with the luxury of eating strawberries throughout the entire year.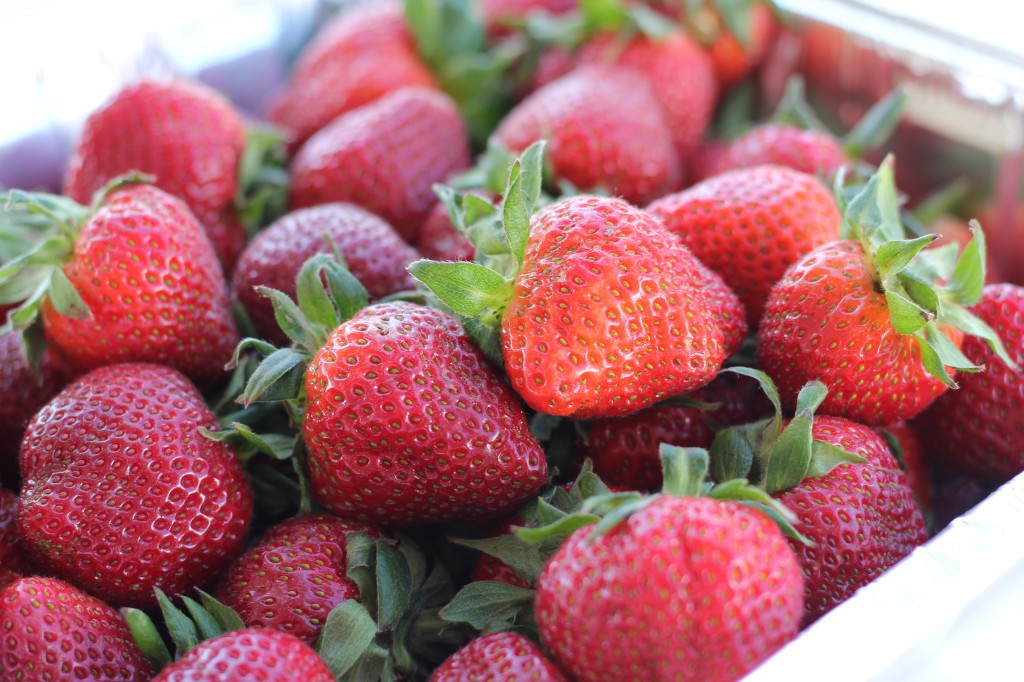 My 5-year old niece and nephew made the trip with me to this gorgeous strawberry field and we had such a blast picking strawberries together. (By "together", I actually mean chasing them around the fields, making sure they don't trip and fall or get lost, and then making them stay still while I snapped a gazillion photos.)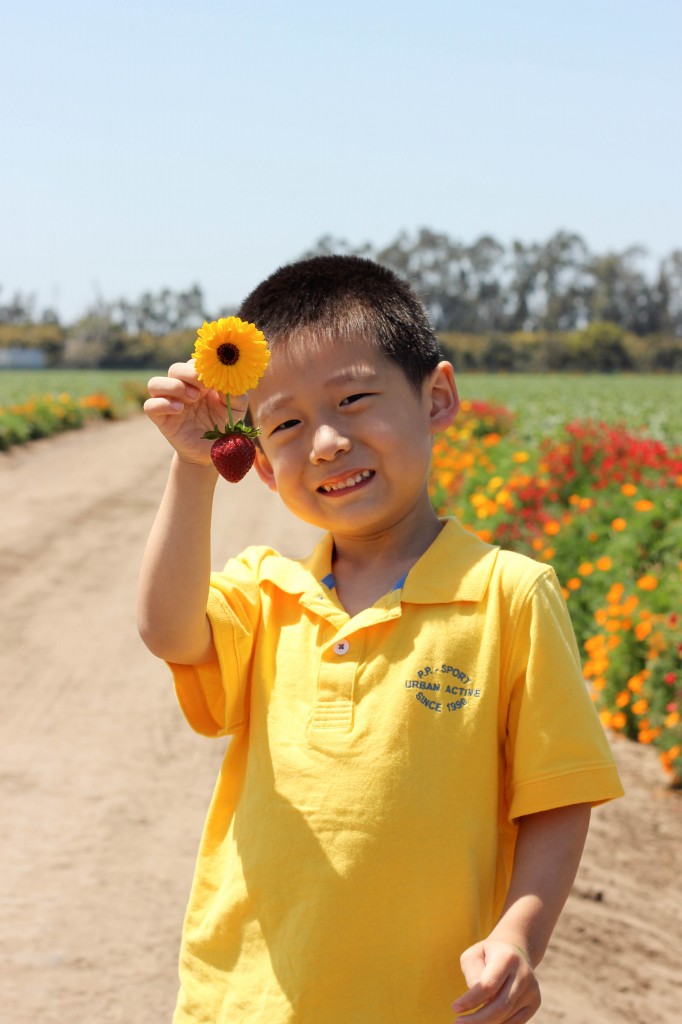 Then during the tour, these two kids found the most amazing sticks (so amazing that my nephew actually wanted to bring it home) and started digging away to find some "hidden treasure". Yes, they were absolutely serious about this treasure and even asked me to help dig.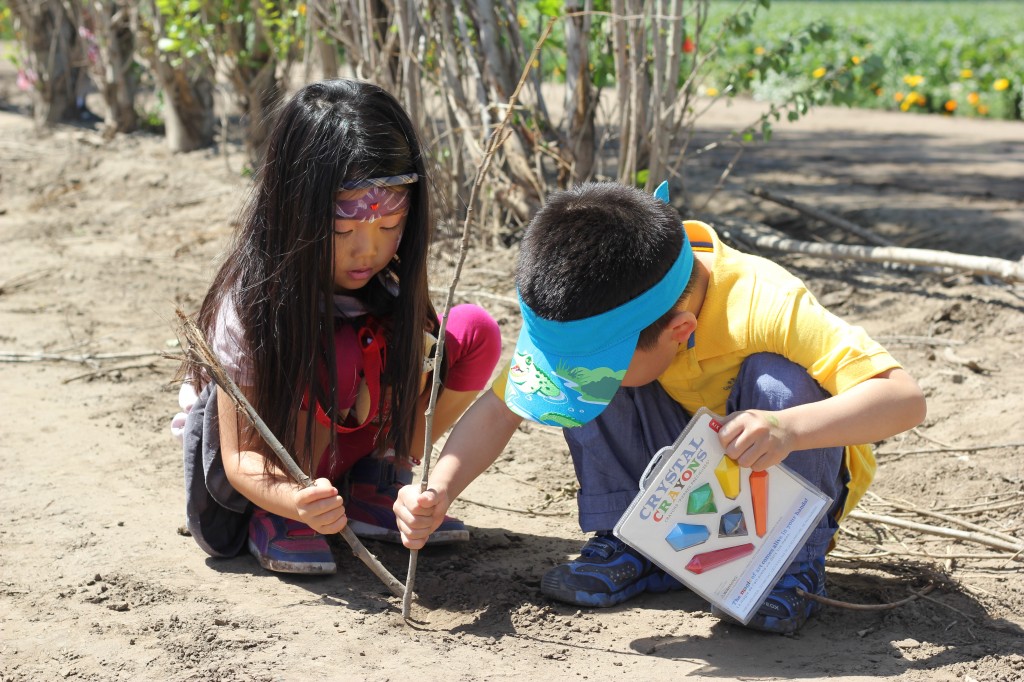 When dinnertime came around, Chef Tim Kilcoyne prepared an amazing strawberry-based meal that we all devoured under the gorgeous California sun. The menu included:
First Course: Bruschetta with Fava Bean Ricotta, Housemade California Strawberry Mustard and Arugula
Entree: Braised Chicken Enchiladas with Swiss Card, Roasted California Strawberry Mole and Queso Fresco
Dessert: Chocolate Genoise Cake with Strawberry Mousse, Ganache and White Chocolate Dipped Strawberry
Drinks: California Strawberry Basil Meyer Lemonade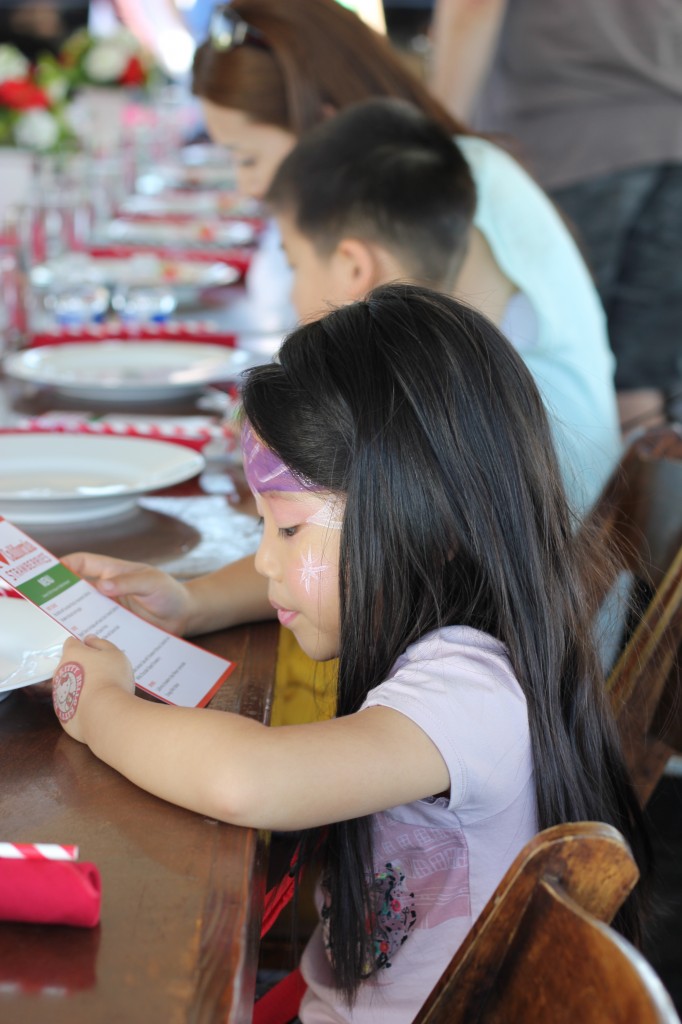 My favorite part of the meal was the strawberry basil Meyer lemonade. The strawberry and basil came together so beautifully, both bringing in sweetness as well as a hint of mintyness from the basil. Plus, turning it into a lemonade brings about such a refreshing tartness.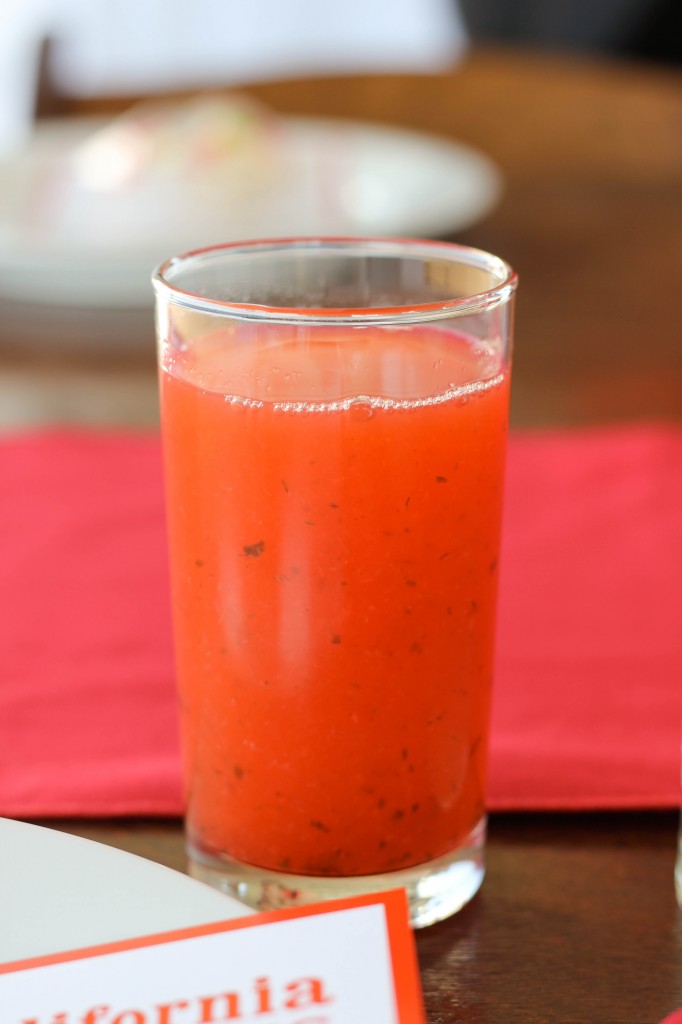 Although I was a bit distracted from the tour looking after the kids and trying to avert a broken stick situation – my nephew's amazing stick broke in the middle of the tour and he was absolutely DEVASTATED – I learned so much about strawberries that I never knew before. I mean I knew we were blessed with a year-round strawberry growing season but I had absolutely no idea that California was actually the nation's leading producer of strawberries. Strawberries are grown on 40,000 acres from Orange County all the way up to Monterey Bay, growing about 88% of the country's strawberries! Amazing, right?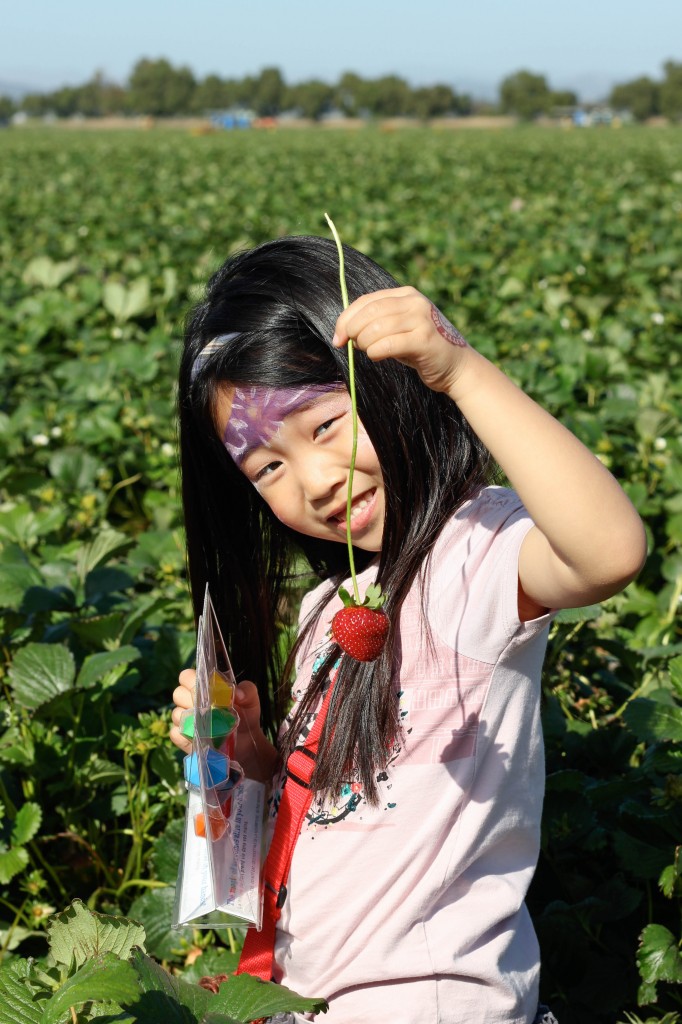 With the abundance of these gorgeous strawberries in California, we were sent home with a huge batch of freshly picked strawberries, in which I used to make a jam. It's a wonderfully thick and sweet jam, and the addition of balsamic vinegar further enhances these flavors, lending even more sweetness and complexity to the strawberries. Best of all, you can use this to top off almost anything, from your morning toast to your midnight ice cream snack.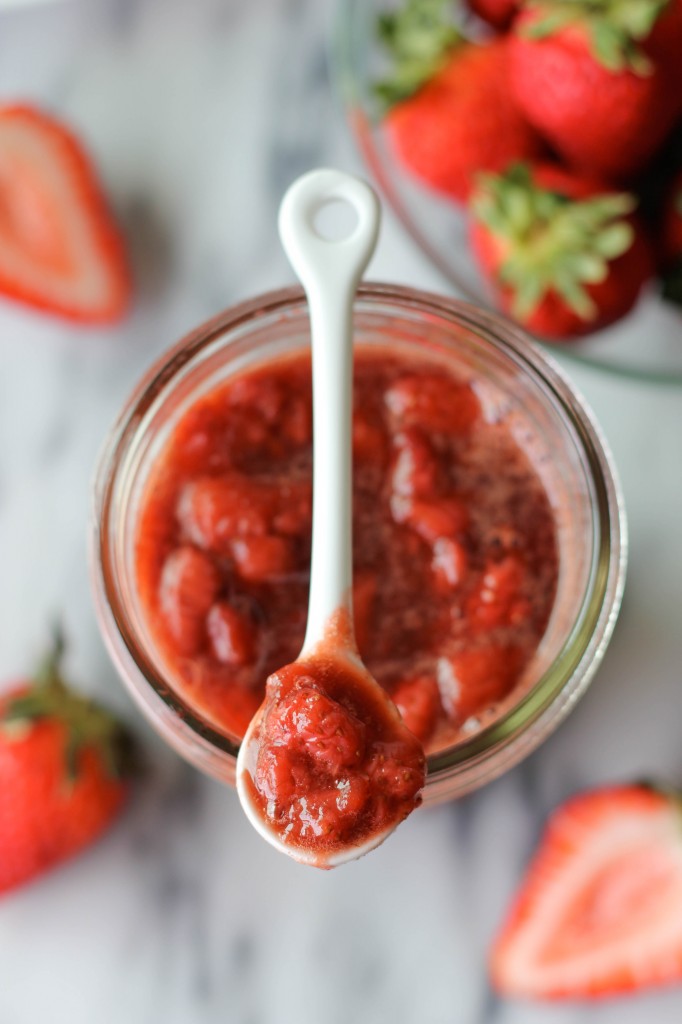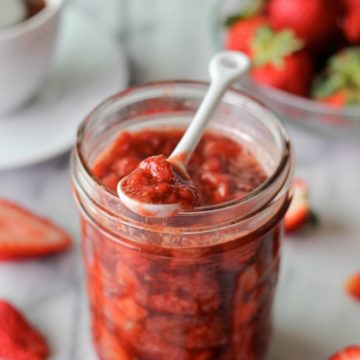 Strawberry Balsamic Jam
A thick and sweet strawberry jam with a tangy balsamic kick – perfect for your morning toast!
5 minutes30 minutes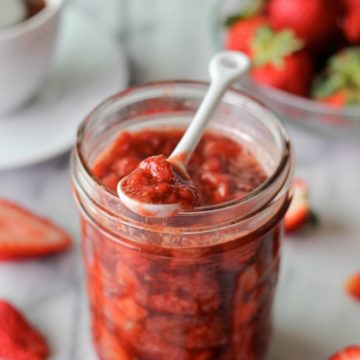 Ingredients:
1 pound strawberries, hulled and diced
3 tablespoons sugar, or more to taste
2 tablespoons balsamic vinegar, or more to taste
Directions:
In a medium saucepan, combine strawberries, sugar and balsamic vinegar, to taste. Bring to a boil; reduce heat to low and simmer, stirring occasionally, until sauce has thickened, about 25-30 minutes.
Did you Make This Recipe?
Tag @damn_delicious on Instagram and hashtag it #damndelicious.
Disclosure: This post is sponsored by California Strawberries. All opinions expressed are my own.