Sriracha Guacamole Hot Dogs
Grilled hot dogs topped with sweet and spicy Sriracha guacamole. It's so easy to make yet such a crowd-pleaser for everyone!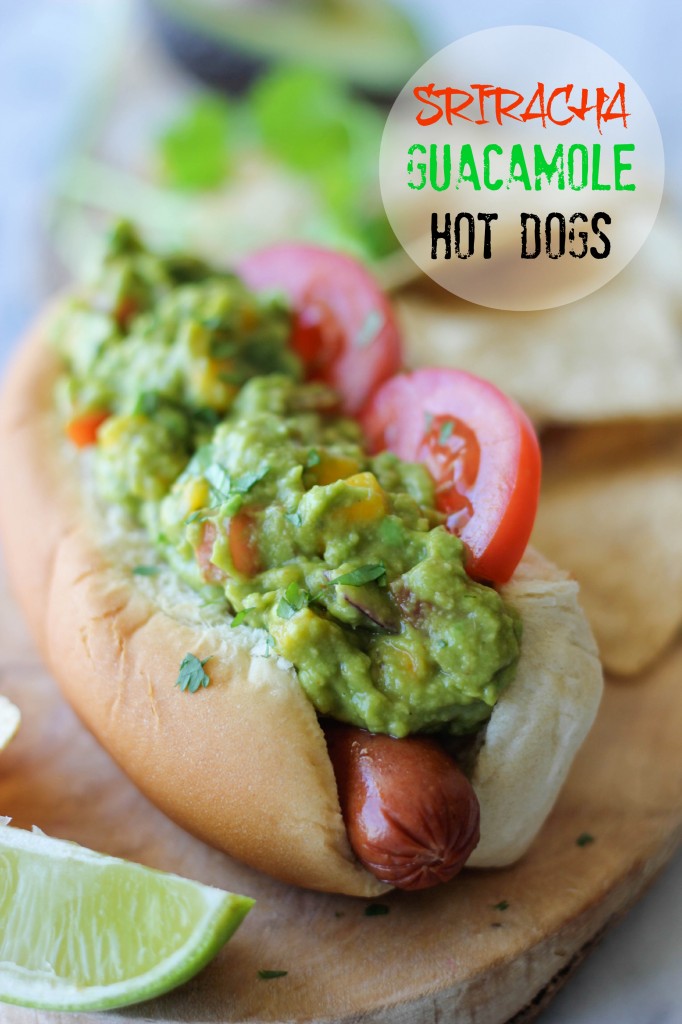 I can't believe how this summer is coming to a close. Although the summer is such a blur, I've come to realize that Jason and I had one of the best summers together.
Since Jason and I have a long-distance relationship during the school year, we really make the most out of the time we have, especially during the summer when he's home for 4 months. But this summer is actually one of the last summers that we'll be spending in LA.
Jason and I have recently decided that I move to San Francisco with him for his last academic year at grad school. I've already put my 2-week notice in at my day job and we'll be packing up and moving by the end of the month! It's a huge change and I'll be unemployed and living off the blog for the time being but we're both so excited. I've been stuck at a day job for over a year that I've been so incredibly unhappy with. And with my recent Master's in Public Health, I really want to be able to find a job in my field. I'm terrified of what's to come but I just can't wait to see what the future holds for us.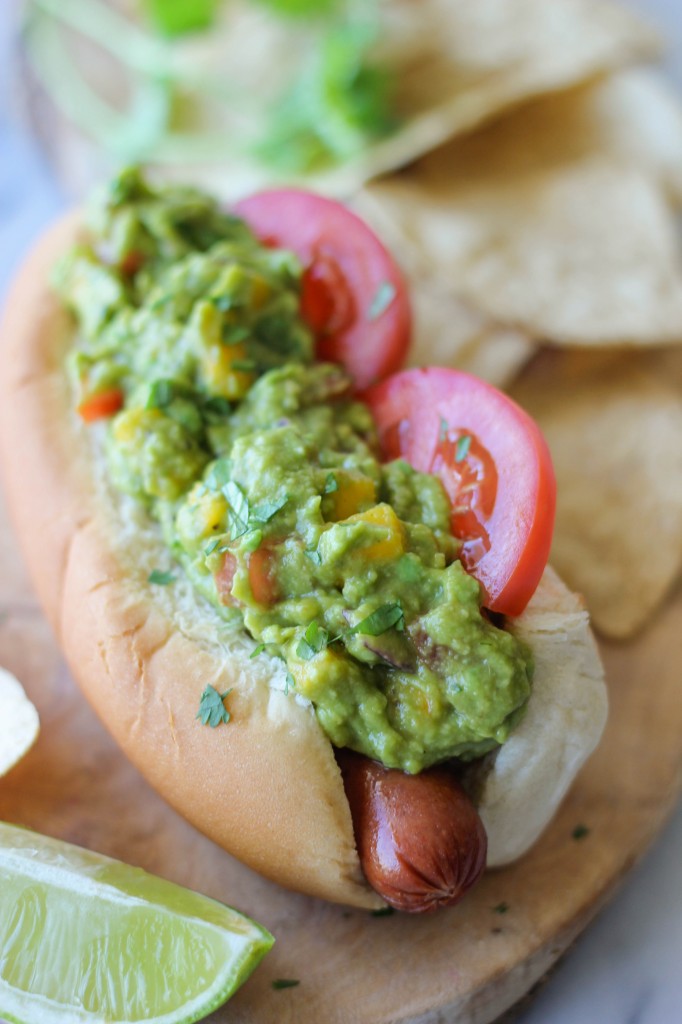 Now that my big news is out of the bag, let's talk hot dogs.
If you've been following Damn Delicious for a while, I'm sure you've noticed my love for Hebrew National, especially with these Mexican Hot Dogs with Chipotle Cream and these Hawaiian Hot Dogs with Mango Salsa. And when I saw this post last week, I knew I had to make these hot dogs, stat.
Because the star of these hot dogs is not only the beef franks but also the guacamole, Jason and I did some major brainstorming on the kind of guac we should make for these. Standard guac seemed a bit too boring, but then we remembered how we LOVED the Sriracha guac I recently made. So we put two and two together and created this masterpiece. It's such a simple recipe but man oh man, is it the best. And if you have leftover guac, then be sure to have a bag of tortilla chips on the side. It's a win-win for everyone!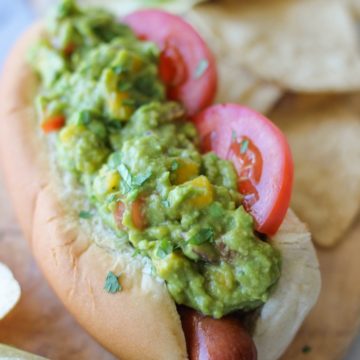 Sriracha Guacamole Hot Dogs
Grilled hot dogs topped with sweet and spicy Sriracha guacamole. It's so easy to make, yet such a crowd-pleaser for everyone!
10 minutes
5 minutes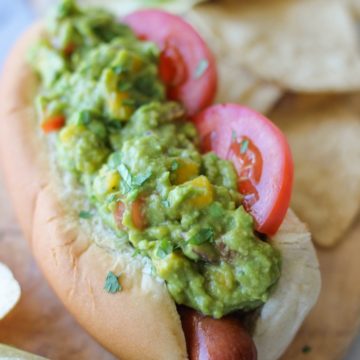 Ingredients:
6 Hebrew National Hot Dogs
Sriracha guacamole
6 hot dog buns
1 Roma tomato, sliced and cut into half-circles
Directions:
Preheat grill to medium high heat. Add hot dogs to the grill and cook until golden brown, about 3-4 minutes.
To assemble the hot dogs, add hot dogs into each hot dog bun, top with guacamole and garnish with tomato.
Serve immediately.
Did you Make This Recipe?
Tag @damn_delicious on Instagram and hashtag it #damndelicious.
Disclosure: Compensation was provided by Hebrew National via Glam Media. The opinions expressed herein are those of the author and are not indicative of the opinions or positions of Hebrew National.