Pumpkin Cupcakes with Cinnamon Cream Cheese Frosting
These pumpkin cupcakes are super light and moist, topped with a fluffy cinnamon cream cheese frosting, leaving these to be the best pumpkin cupcakes ever!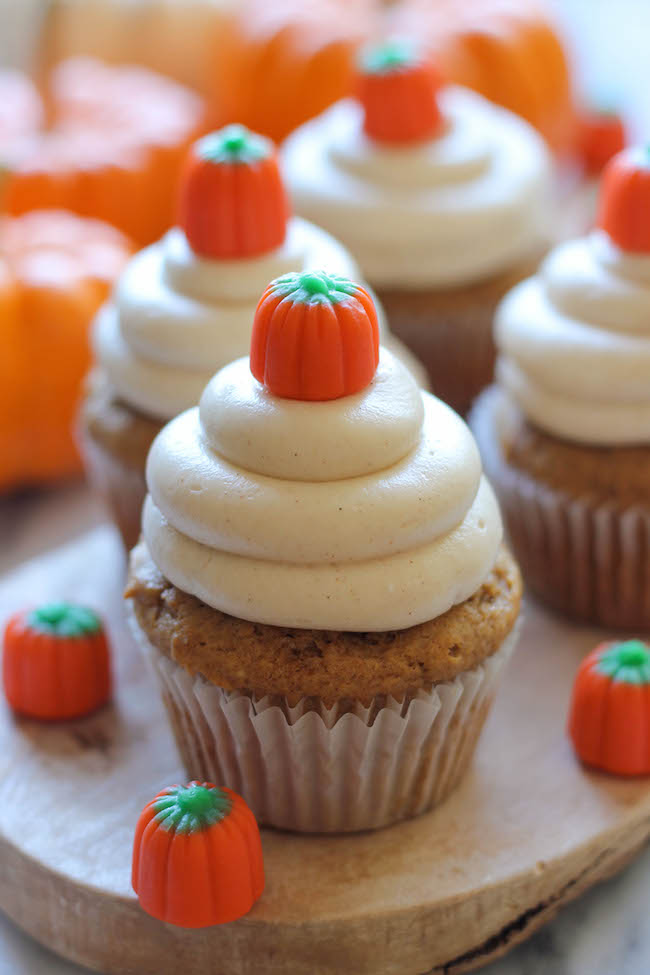 So I've made three pumpkin recipes this week. I think I can officially say that I've become a pumpkin addict. But that's only because I've been deprived of pumpkin goodies from January until now so it's only natural, right? But before I get into these glorious, most amazing to-die-for pumpkin cupcakes, I've been dying to share my IFBC-Seattle trip with you all!
Seattle is a beautiful city. It was my first time there and I absolutely loved it. We stayed at the W Hotel all weekend, which was conveniently next to Pike Place Market, the most amazing market of all. I was only in Seattle for 2 nights and 3 days and I went to market about 6 times. No joke.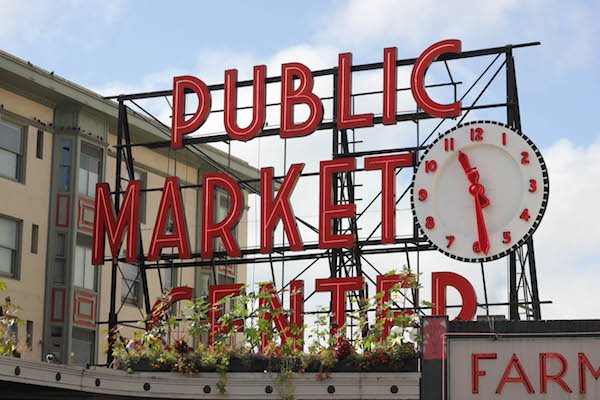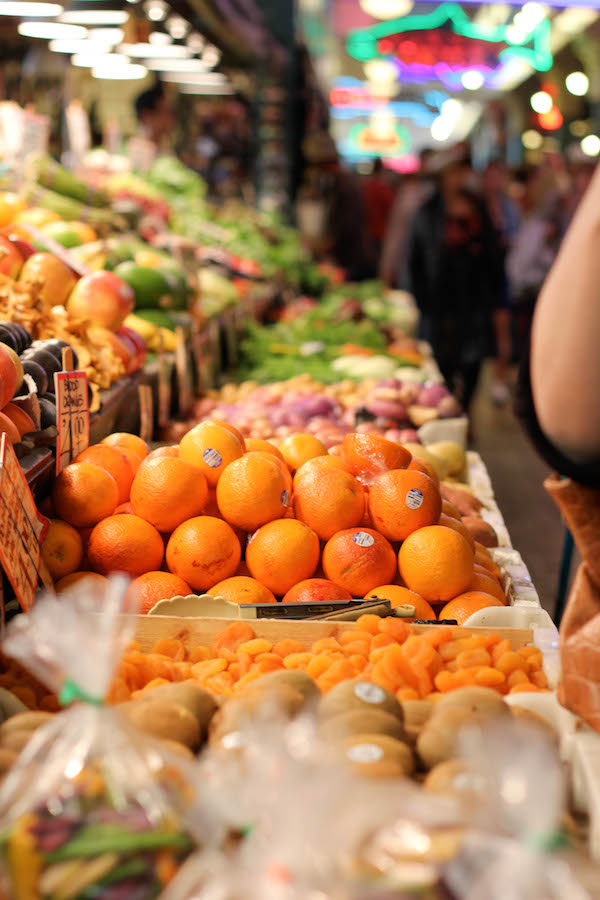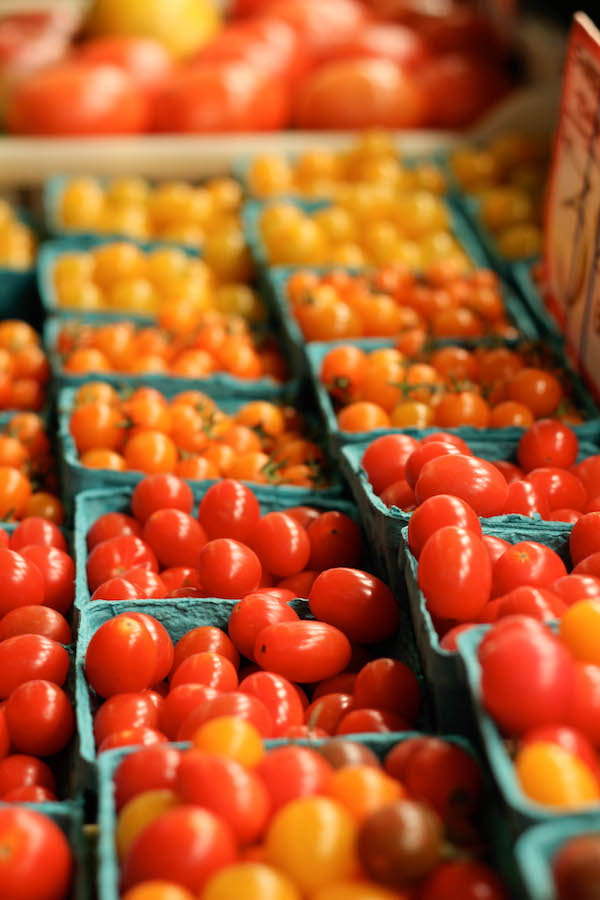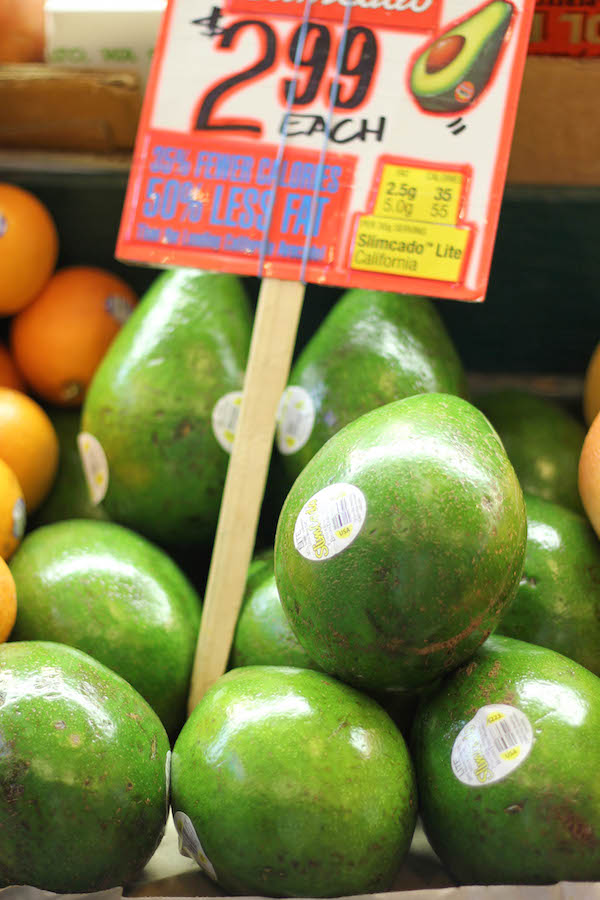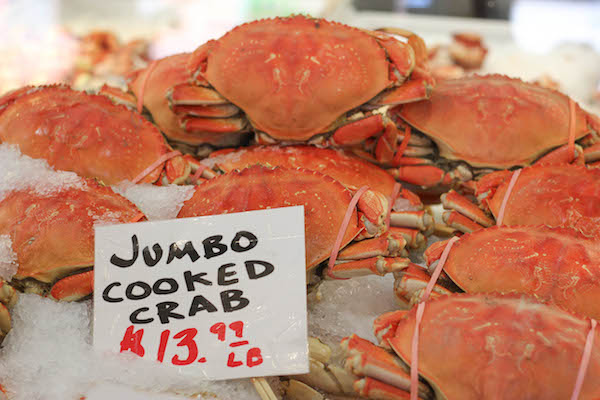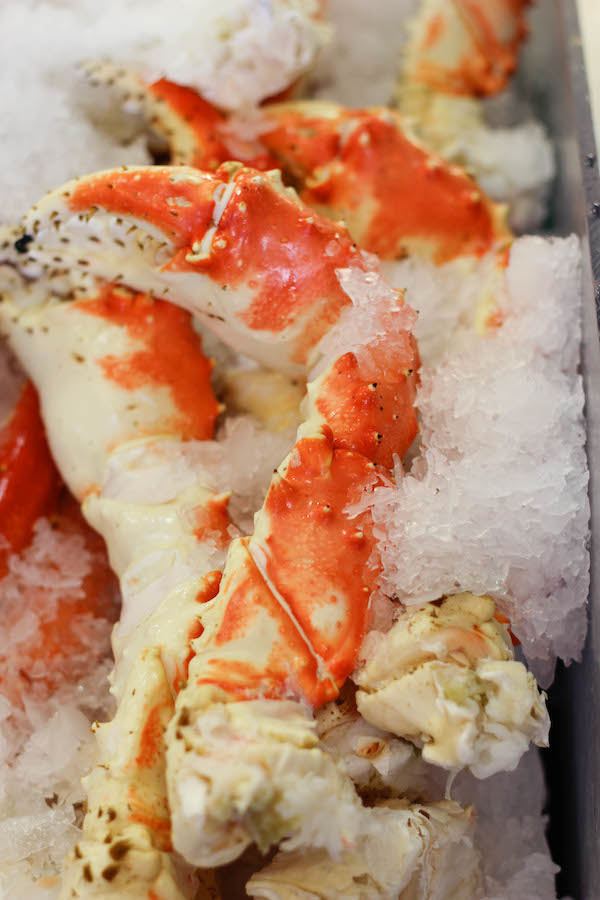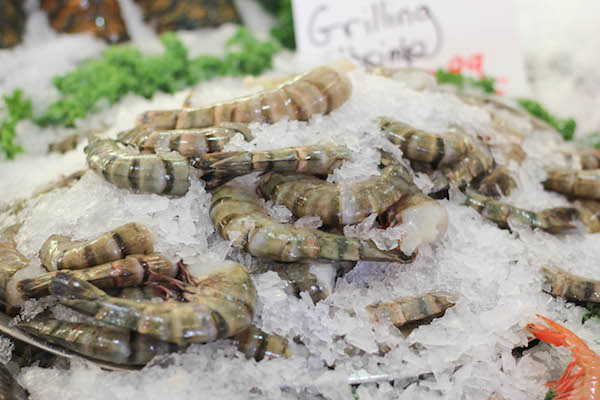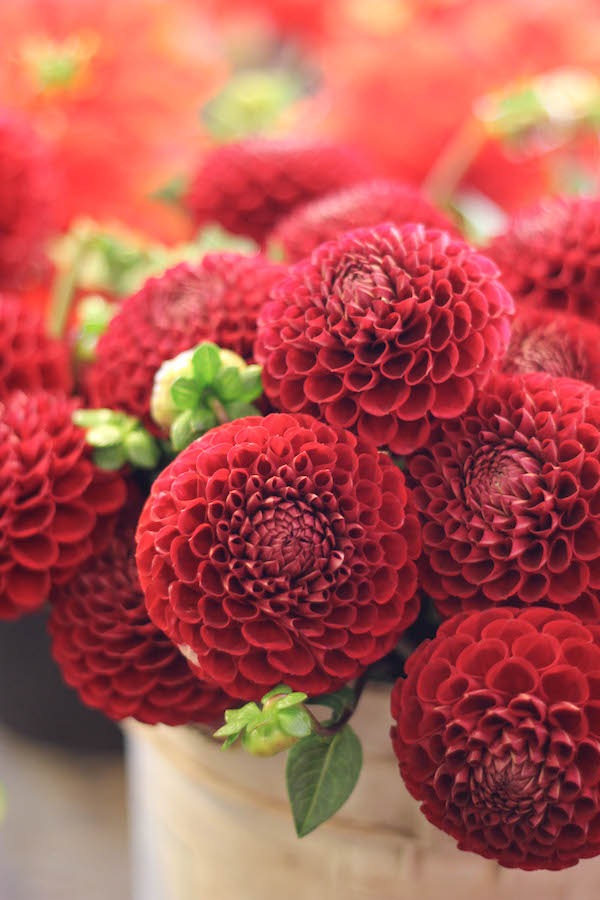 I mean with the giant crab legs, humongous avocados the size of your head, beautiful flowers and gorgeous produce, wouldn't you want to live here?
And you know I couldn't leave Seattle without trying a Piroshky. Now I'm sure you're probably wondering what the hell a piroshky is. It's a hand held pie, but not just any kind of pie. These savory, cheesy hand held pies just melt in your mouth, with its buttery, flaky crust. AH-MAZING.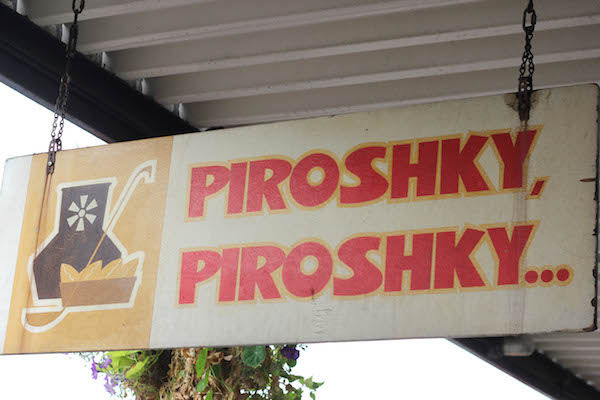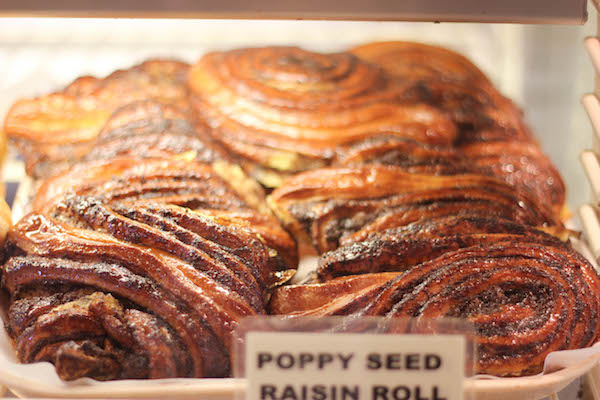 There's also the very first original Starbucks, which was open in 1971 along with the topless, raunchy logo. We actually thought it was open in 1912 but apparently that was just the address of the store.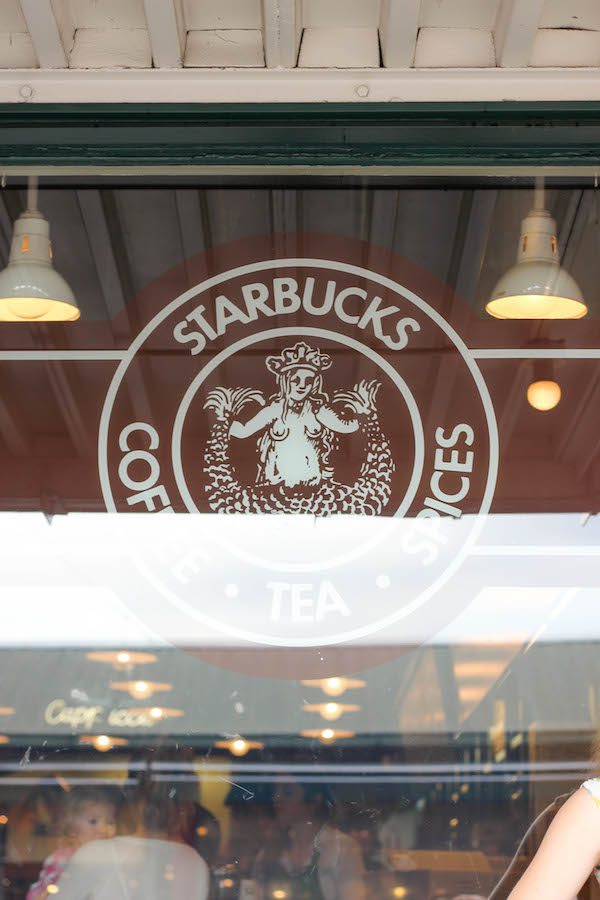 And then there's the gum wall. It's disgusting but hey, it's a form of art, right?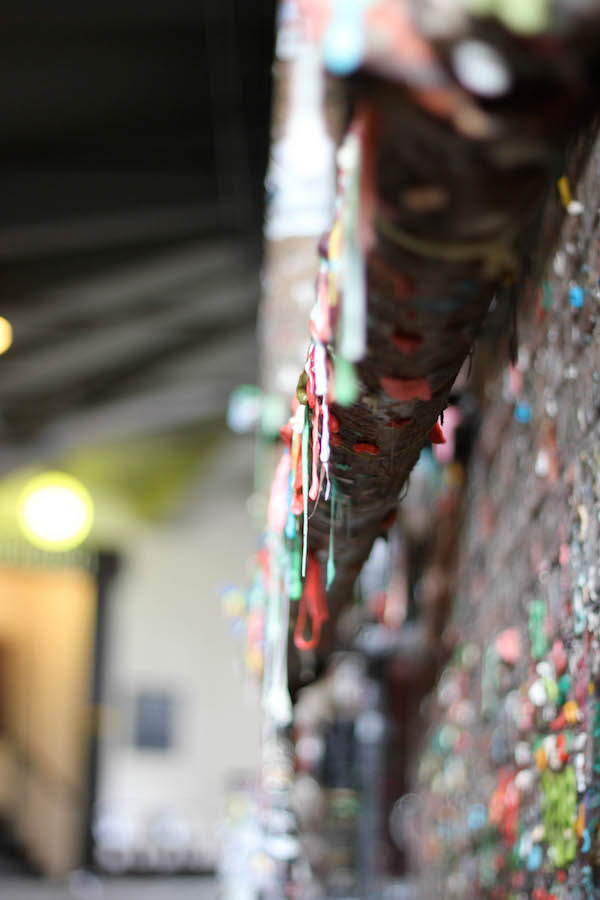 And the last touristy thing we had to do was visit the Space Needle, which I kept calling the Spinning Needle. I think I was just too excited to come here. We didn't get to go to the top because there was an hour long wait and it cost about $20-30. Was I naive to think that everyone was just free to go up to the top without waiting in line and having to pay a dime?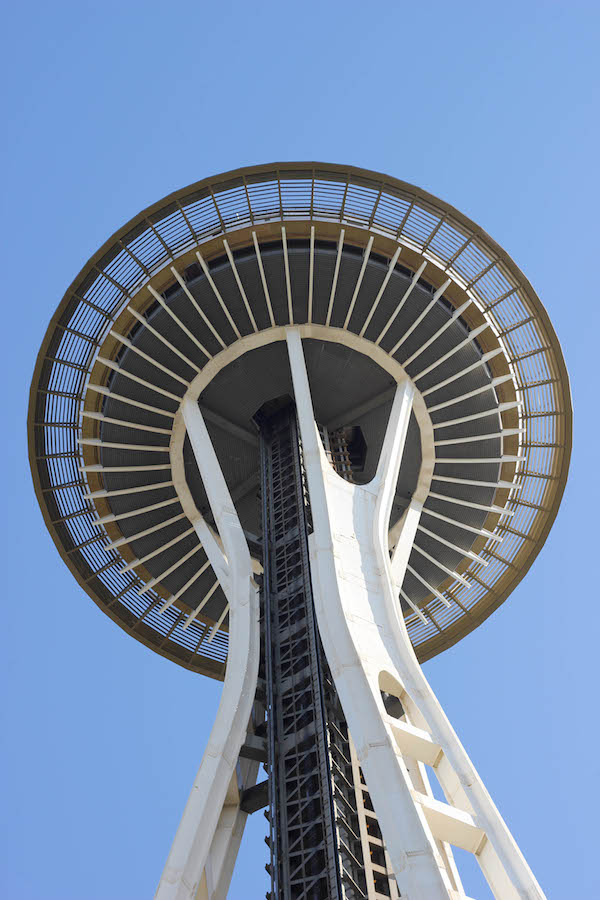 I really did love this city, so much that Jason and I are planning a vacation to go back there in January! But enough about Seattle – let's talk cupcakes!
Other than my need to devour these cupcakes for breakfast, I've actually teamed up with OXO to Bake a Difference for Cookies for Kids' Cancer, a non-profit organization raising funds for research to develop new, improved treatments for pediatric cancer, the #1 disease killer of children in the U.S. And with every blog post in support of this campaign, OXO will be donating $100! You can also help by purchasing any OXO Baking Tools that are marked with this green sticker, in which OXO will donate $0.25 in support of pediatric cancer as part of the company's $100,000 pledge to Cookies for Kids' Cancer in 2013.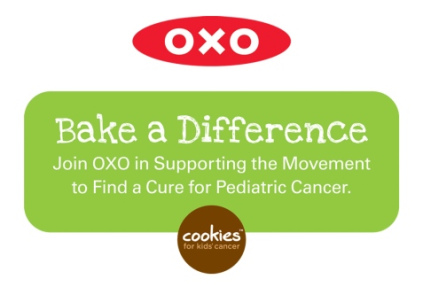 Now once you gear up on your OXO cupcake tools, I urge you to make that emergency grocery run to make these cupcakes because I can honestly say that these cupcakes are THE BEST pumpkin cupcakes I have ever had, hands down. The batter comes together so easily, and the base is so incredibly light and moist, just the way a cupcake base should be. Then when you top it off with an incredibly fluffy cream cheese frosting with a fresh burst of cinnamon, these babies are irresistable. Feel free to garnish these off with a pumpkin candy and chopped walnuts – either way, you'll want to gobble these up instantly!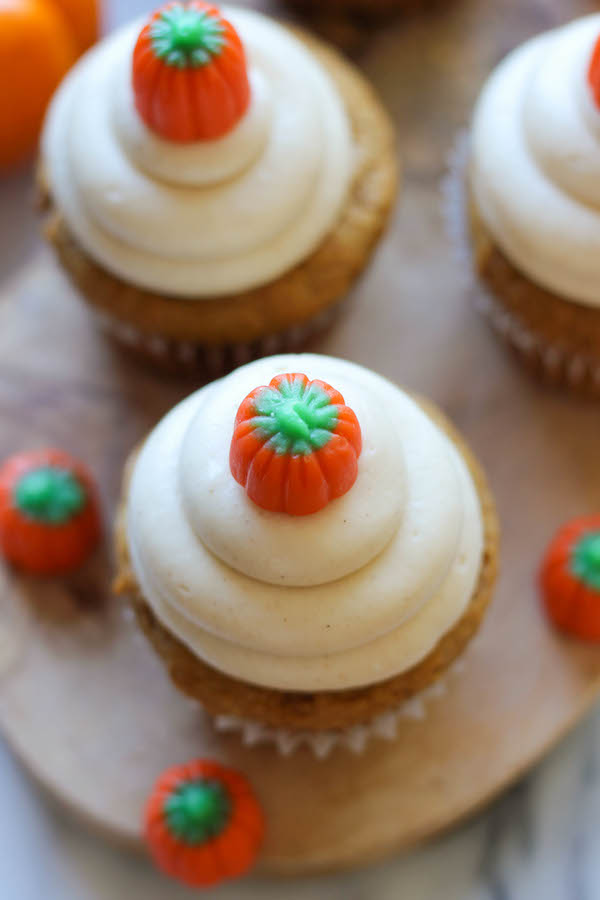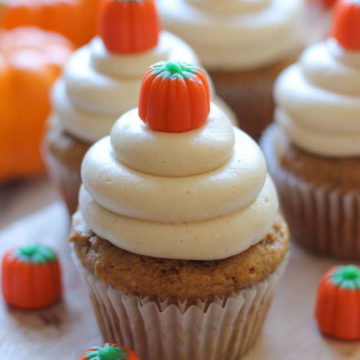 Pumpkin Cupcakes with Cinnamon Cream Cheese Frosting
These cupcakes are light and moist, topped with a fluffy cream cheese frosting!
30 minutes20 minutes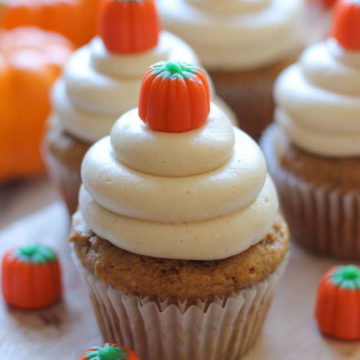 Ingredients:
1 cup all-purpose flour
1 teaspoon pumpkin pie spice
1 teaspoon baking powder
1/2 teaspoon cinnamon
1/2 teaspoon baking soda
1/2 teaspoon salt
1 cup pumpkin puree
1/2 cup sugar
1/2 cup brown sugar, packed
1/2 cup vegetable oil
2 large eggs
For the cinnamon cream cheese frosting
12 tablespoons unsalted butter, at room temperature
1 (8-ounce) package cream cheese, at room temperature
3 cups confectioners' sugar
1/2 teaspoon vanilla extract
1/2 teaspoon cinnamon
9 mellowcreme pumpkins candy, for garnish
Directions:
Preheat oven to 350 degrees F. Line a 12-cup standard muffin tin with paper liners; set aside.
In a large bowl, combine flour, pumpkin pie spice, baking powder, cinnamon, baking soda and salt.
In a large glass measuring cup or another bowl, whisk together pumpkin puree, sugars, vegetable oil and eggs.
Pour mixture over dry ingredients and stir using a rubber spatula just until moist.
Scoop the batter evenly into the muffin tray. Place into oven and bake for 15-18 minutes, or until a tester inserted in center comes out clean. Remove from oven and cool completely on a wire rack before frosting.
In the bowl of an electric mixer fitted with the paddle attachment, beat butter and cream cheese on medium speed until light and fluffy, approximately 2-3 minutes. With the mixer on low speed, gradually add confectioners' sugar, beating just until incorporated. Add vanilla and cinnamon until well combined. Increase speed to medium high and beat until frosting is light and fluffy, approximately 1-2 minutes.
Use a small offset spatula or a pastry bag fitted with decorative tip #807 to frost the cupcakes, garnished with pumpkins candy, if desired.
Did you Make This Recipe?
Tag @damn_delicious on Instagram and hashtag it #damndelicious.
Disclosure: OXO provided me with a set of cupcake baking tools and will be making a $100 donation to Cookies for Kids' Cancer.