Caprese Tomato Soup
This roasted tomato soup is served caprese-style with burrata, balsamic reduction, and fresh basil leaves!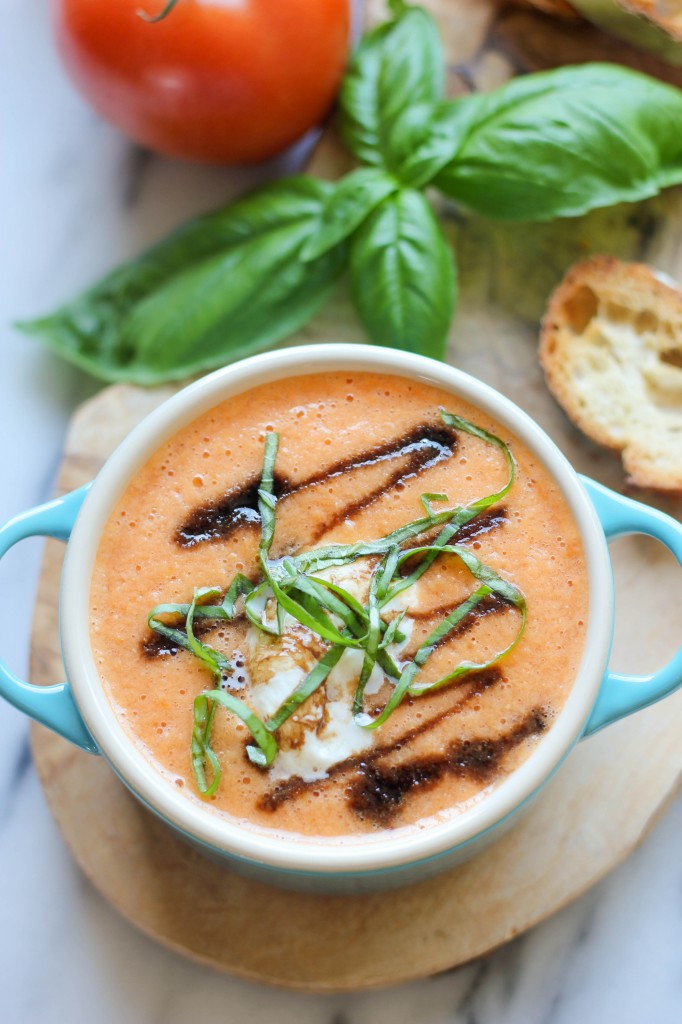 Remember in yesterday's post, I mentioned that I'm a pumpkin addict? Well, I think I'm also a caprese addict too. From caprese mac and cheese to caprese quinoa salad, I cannot get enough caprese! And now, I've found my new love for caprese in tomato soup form.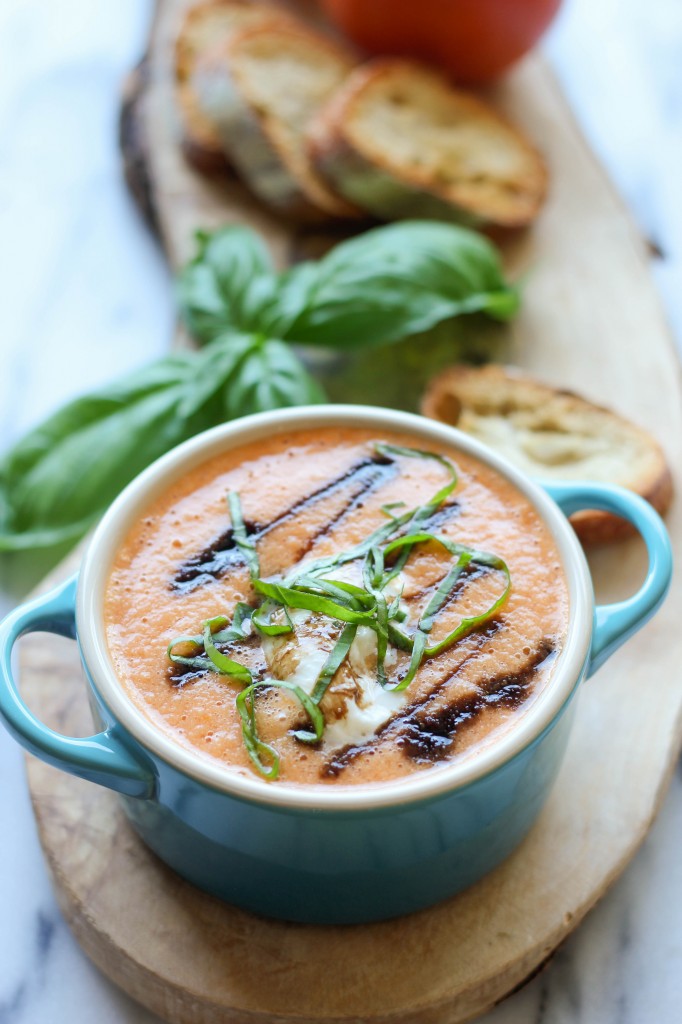 With a batch of roasted tomatoes on a bed of onions and garlic, you can make this right in your blender (I used my Blendtec) or food processor. And you know you can't forget about that creamy-melt-in-your-mouth burrata, sweet balsamic reduction and fresh chiffonade basil leaves. In all honesty, the soup is great and all, but really, the garnishes is what makes this soup perfection. And even though it's super easy to make, it looks incredibly fancy and sophisticated, which is sure to impress your guests!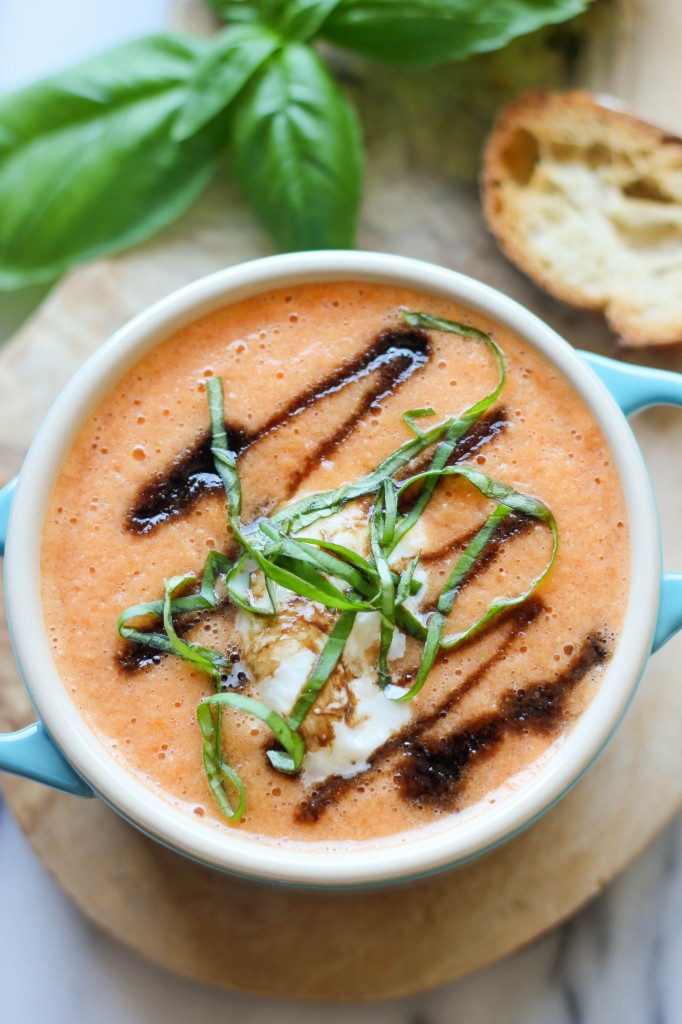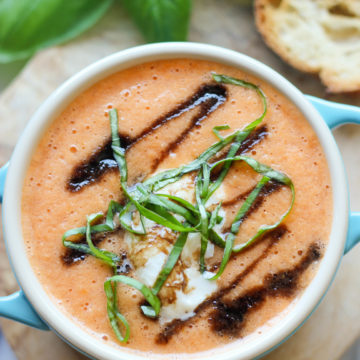 Caprese Tomato Soup
Served caprese-style with burrata, balsamic reduction, and fresh basil leaves!
10 minutes
30 minutes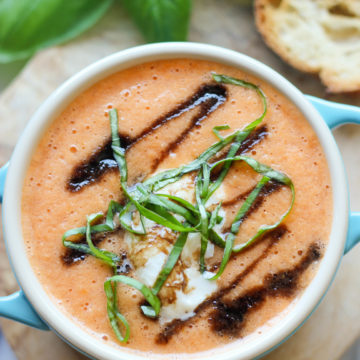 Ingredients:
3 tablespoons olive oil
1 small onion, sliced
2 pounds vine-ripened tomatoes, halved
Kosher salt and freshly ground black pepper, to taste
2 cloves garlic, thinly sliced
2 slices sourdough bread, crusts trimmed
3 tablespoons grated Parmesan
1 cup vegetable broth
8 ounces burrata cheese, for serving
2 tablespoons balsamic reduction, for serving
1/4 cup basil leaves, chiffonade, for serving
Directions:
Preheat oven to 425 degrees F. Add olive oil and onion to the bottom of an 8×8 baking dish.
Add tomatoes, cut side up, in an even layer over the onion; season with salt and pepper, to taste.
Place into oven and roast until slightly tender, about 20 minutes. Add garlic in an even layer over the tomatoes. Place into oven and roast until the tomatoes are soft, an additional 10 minutes; let cool 10-15 minutes.
Combine tomatoes, bread, Parmesan and broth in blender or food processor until smooth.
Serve immediately, garnished with burrata, balsamic reduction and basil leaves.
Did you Make This Recipe?
Tag @damn_delicious on Instagram and hashtag it #damndelicious.