Greek Quinoa and Avocado Salad
A quick and easy Greek-inspired quinoa salad, perfect for Meatless Monday or any other day of the week!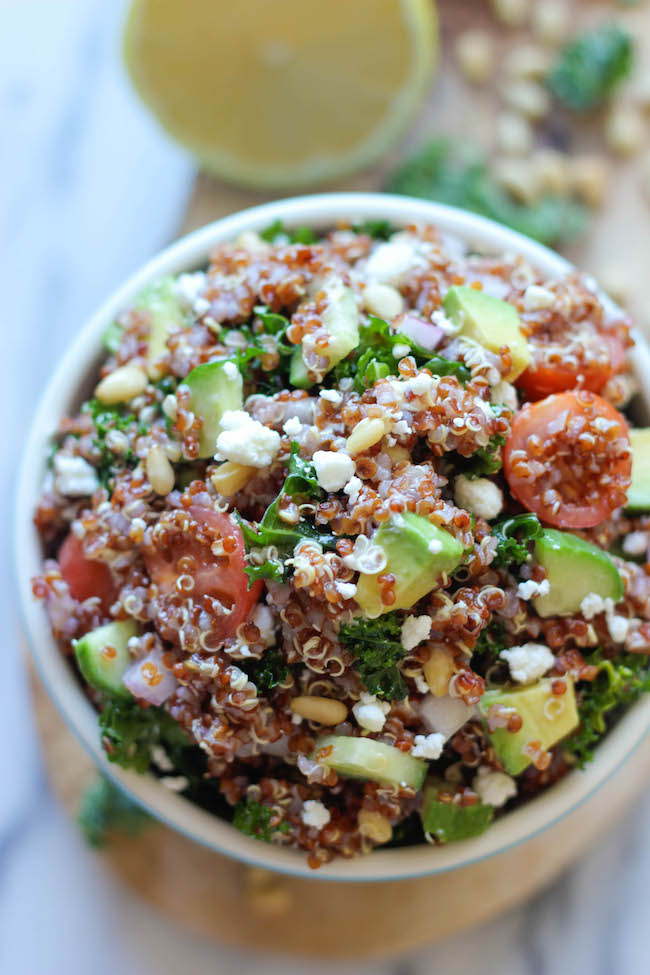 Greetings from Iowa! I have flown from San Francisco to Des Moines to join a handful of my favorite bloggers for the 2013 Iowa CornQuest where I'll be exploring the journey of how one food product makes its journey from "field to fork". I'll be sure to take many many photos as I'll be out and about in the corn fields but until then, I must share my new favorite quinoa salad.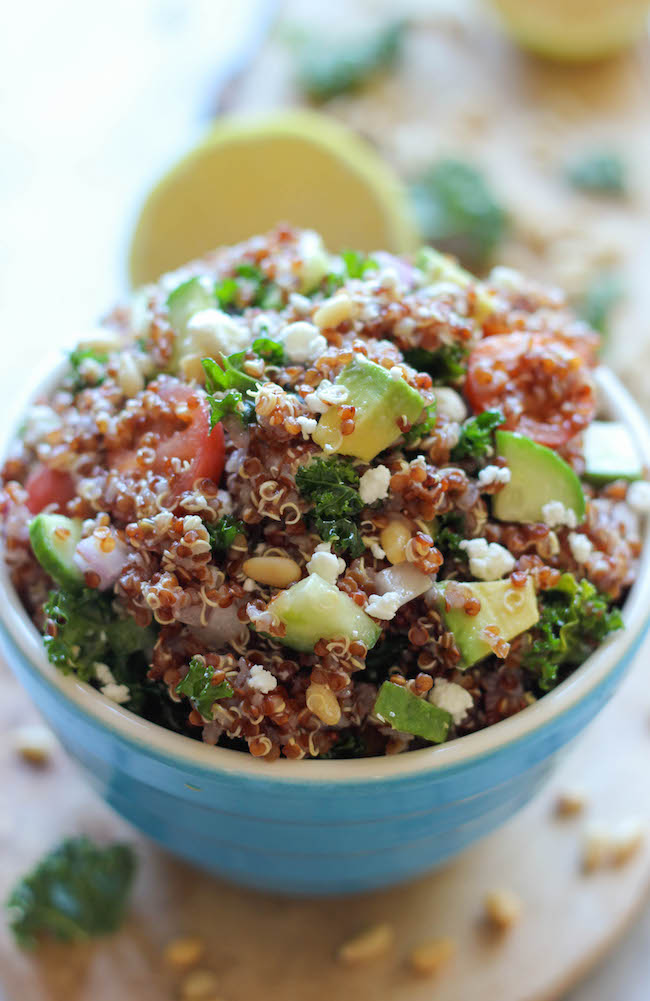 This Greek inspired quinoa salad has been in constant rotation at our house. It's so easy to make and it has so many fun veggies like fresh kale leaves and cherry tomatoes, wonderfully complementing the creamy notes of crumbled feta and crunchy pine nuts. It's incredibly light, hearty and the perfect refreshing meatless salad for any day of the week!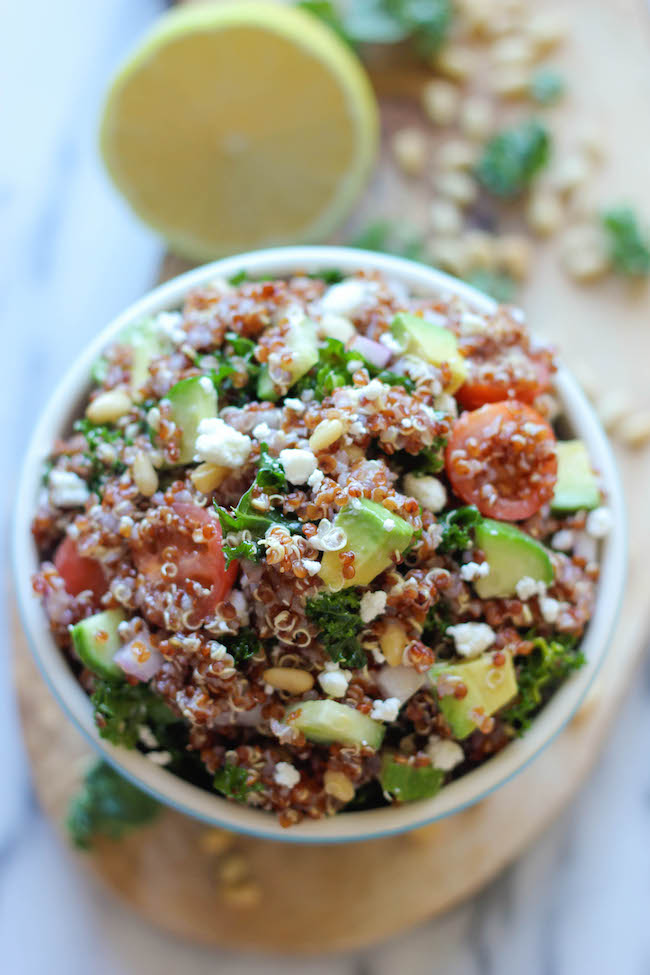 You can get the full recipe here over at Better Homes and Gardens blog, Delish Dish!