Red Pepper Pasta Bake
A quick and easy cheesy pasta bake that the whole family will love!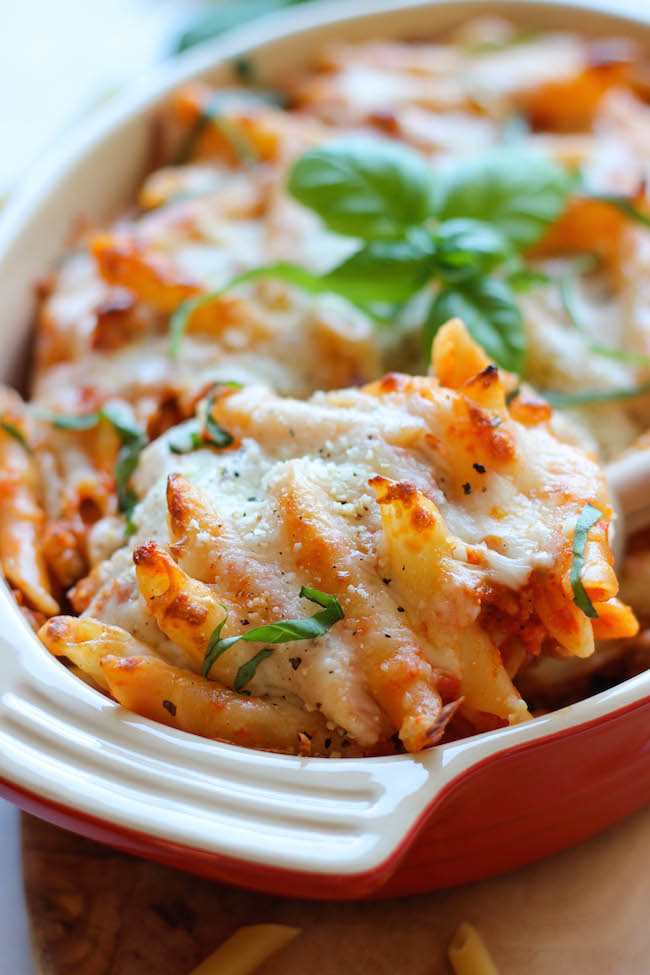 Remember those pumpkin doughnut muffins I posted the other day? Well, the batch made 15 muffins and I shoved 3 in my mouth before my photo shoot but I regretfully asked Jason to bring the leftovers to school so I wouldn't be tempted to eat the remaining 12. So when I asked him how the cupcakes went over with his friends, this is how our conversation went: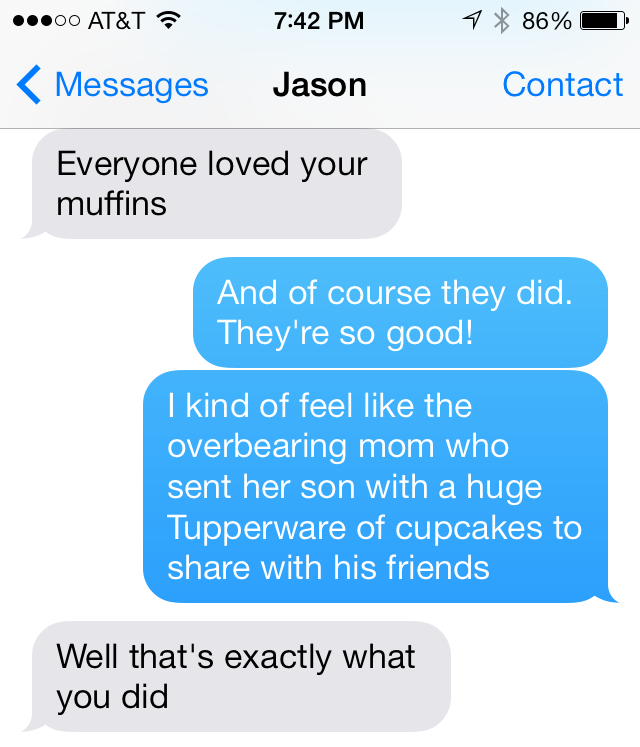 I feel like this is what happens when you don't have children and your job is to stay at home and cook all day. It also gets better. Later that night, he told me that everyone in his thesis class had a muffin including his professor! Had I known that the professor was going to eat my baked good, I would've made some sort of creme brûlée-/macaron type masterpiece! Anyway, I just had to share my overbearing mom qualities.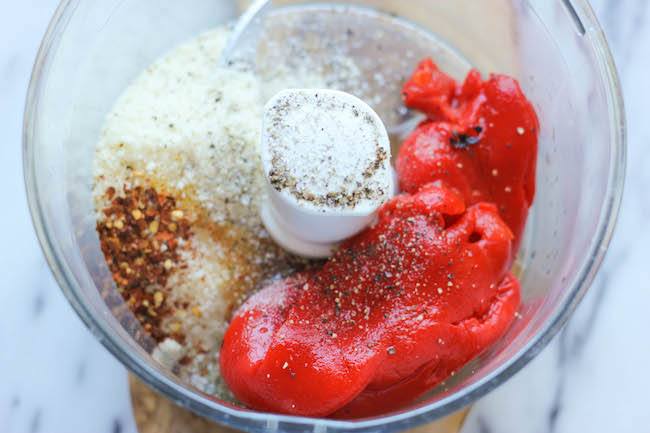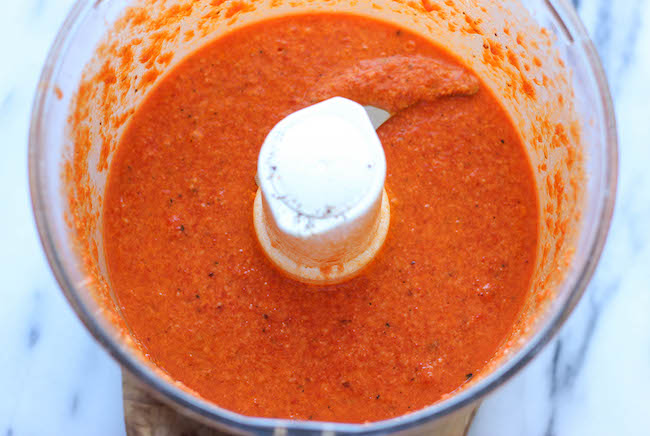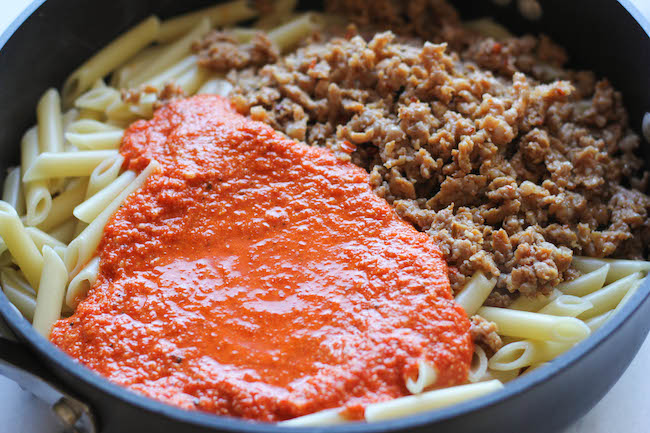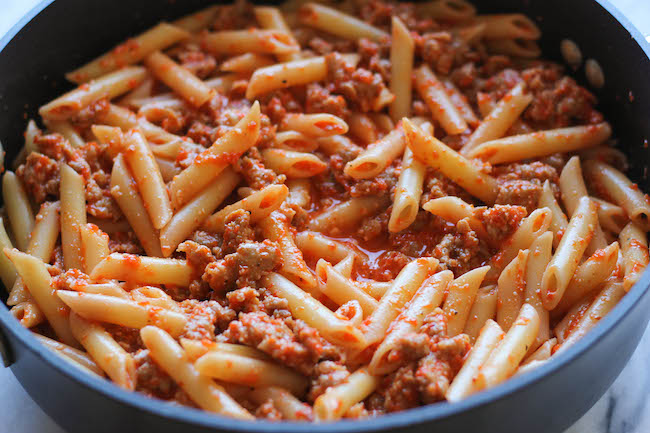 Now about this pasta.
It's a fun spin on the traditional pasta bake but instead of using marinara sauce, I've used a red pepper sauce that comes together so quickly and easily with the help of my food processor. You can also add in your favorite protein or keep it meatless – either way, this cheesy goodness is so easy to make and everyone will be begging for seconds!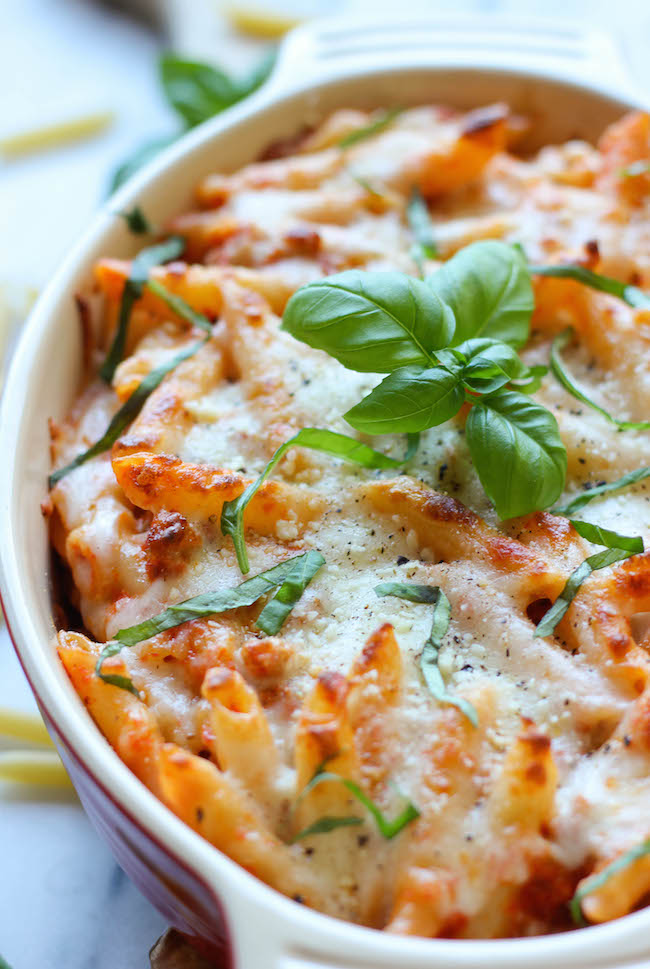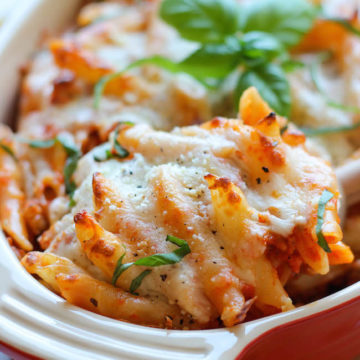 Red Pepper Pasta Bake
A quick and easy cheesy pasta bake that the whole family will love!
10 minutes
20 minutes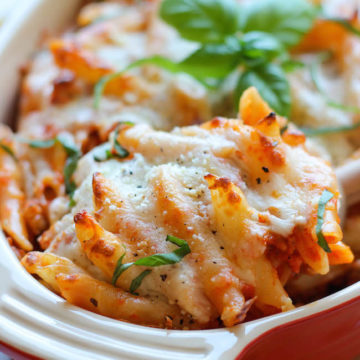 Ingredients:
6 ounces penne pasta
1 (12-ounce) jar roasted red peppers
1/2 cup grated Parmesan
2 teaspoons honey
1/2 teaspoon crushed red pepper flakes, or more, to taste
Kosher salt and freshly ground black pepper, to taste
3 tablespoons olive oil, divded
2 cloves garlic, minced
8 ounces spicy Italian sausage, casings removed
1 1/2 cups shredded mozzarella cheese
Directions:
Preheat oven to 400 degrees F. Lightly coat an 8×8 baking dish with nonstick spray.
In a large pot of boiling salted water, cook pasta according to package instructions; drain well.
To make the red pepper sauce, combine red peppers, Parmesan, honey and red pepper flakes in the bowl of a food processor; season with salt and pepper, to taste. With the motor running, add 2 tablespoons olive oil in a slow stream until emulsified; set aside.
Heat remaining 1 tablespoon olive oil in a large skillet over medium high heat. Add garlic and cook, stirring frequently, until fragrant, about 1-2 minutes. Add sausage and cook until browned, about 5 minutes, making sure to crumble the sausage as it cooks. Stir in pasta and red pepper mixture until well combined.
Add pasta to prepared baking dish and top with mozzarella. Place into oven and bake until cheese has melted, about 5-10 minutes.
Serve immediately.
Did you Make This Recipe?
Tag @damn_delicious on Instagram and hashtag it #damndelicious.