Chicken Tortilla Soup
A quick and easy, no-fuss chicken tortilla soup with so many amazing flavors!
Fall is one of my favorite seasons. It's the season of savory soups and chilis, warm casseroles, and comforting roasts to keep you nice and cozy during the cooler weather. And with all the soups that I've been making lately, I was so incredibly thrilled when The Pampered Chef asked me to try out one of their new fall products, their Rockcrok™ Dutch Oven.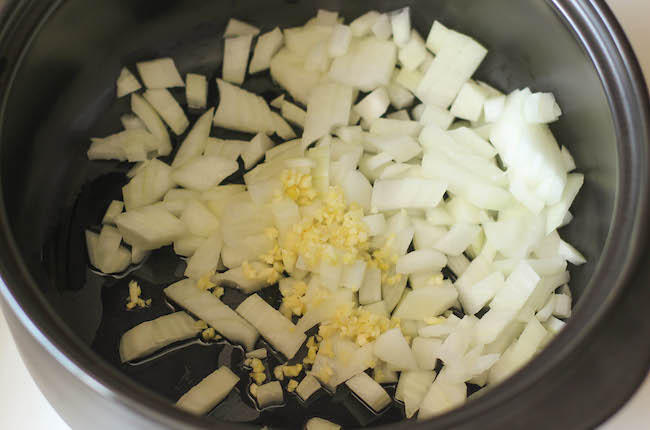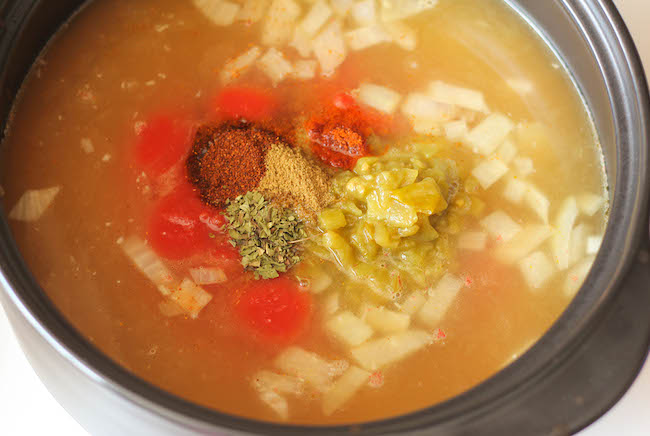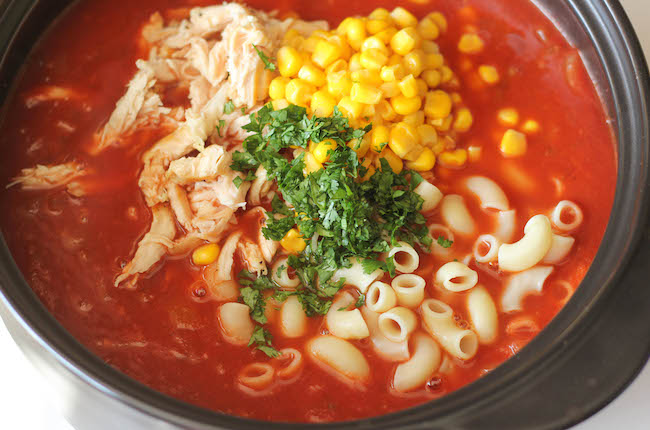 With more than a 4-quart capacity and 9-inch diameter, the Rockcrok™ Dutch Oven is perfect for feeding a crowd, providing consistent heat distribution and extra-long heat retention. Not to mention, this vessel was absolutely perfect to make a large pot of this hearty chicken tortilla soup, a soup I've been wanting to make for months!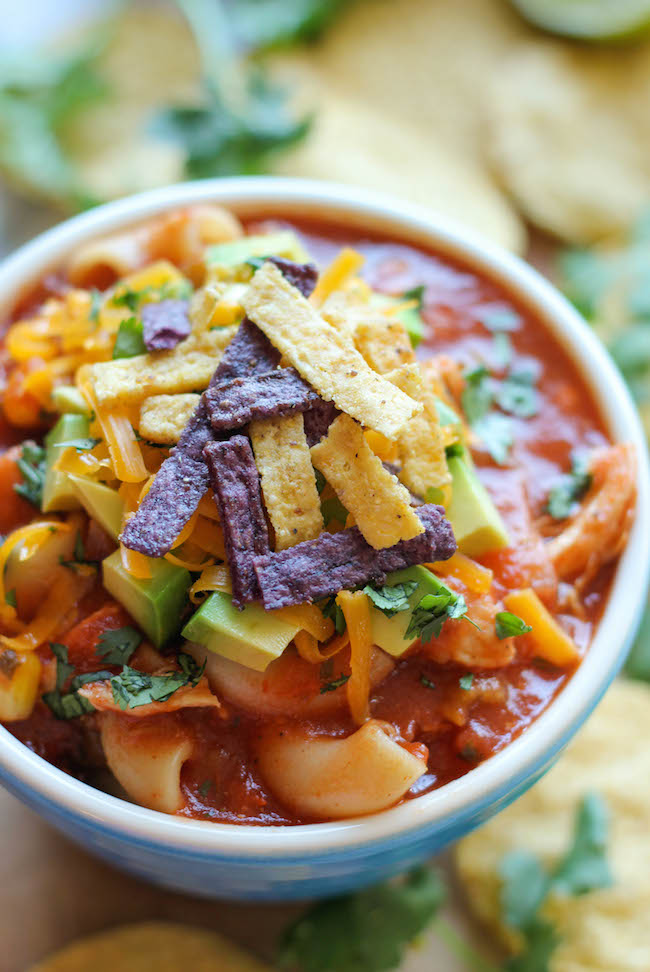 Loaded with shredded chicken breast, macaroni noodles, green chiles, roasted corn kernels and a tomato-based broth with tons of vibrant flavors coming together, this soup is a surefire way to warm up. And with the crunchy tortilla strips and and fresh avocado, everyone will be begging for seconds!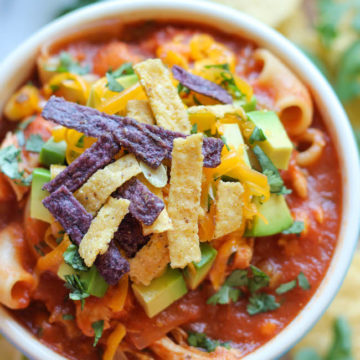 Chicken Tortilla Soup
A quick and easy, no-fuss chicken tortilla soup with so many amazing flavors!
10 minutes
25 minutes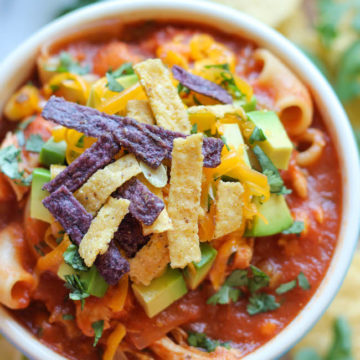 Ingredients:
1/2 cup elbows pasta
2 tablespoons olive oil
2 cloves garlic, minced
1 onion, diced
4 cups chicken stock
1 (28-ounce) can crushed tomatoes
1 (4-ounce) can green chiles
2 teaspoons chili powder
1 teaspoon cumin
1/2 teaspoon oregano
Pinch of cayenne pepper
Kosher salt and freshly ground black pepper, to taste
2 cups shredded chicken breast
1 cup roasted corn kernels
2 tablespoons chopped fresh cilantro leaves
Juice of 1 lime
1 avocado, halved, seeded, peeled and diced, for serving
Tortilla strips, for serving
Directions:
In a large pot of boiling salted water, cook pasta according to package instructions; drain well.
Heat olive oil in a large stockpot or Dutch oven over medium heat. Add garlic and onion, and cook, stirring frequently, until onions have become translucent, about 2-3 minutes. Stir in chicken stock, crushed tomatoes, green chiles, chili powder, cumin, oregano and cayenne pepper; season with salt and pepper, to taste.
Reduce heat to low; simmer, covered, until thickened, about 15 minutes. Stir in pasta, chicken, corn, cilantro and lime juice until heated through, about 2 minutes.
Serve immediately, garnished with avocado and tortilla strips, if desired.
Did you Make This Recipe?
Tag @damn_delicious on Instagram and hashtag it #damndelicious.
Disclosure: This post is sponsored by The Pampered Chef. All opinions expressed are my own.