Coconut Shrimp
You won't believe how easy this is to make, and it's so much cheaper and tastier to make it right at home!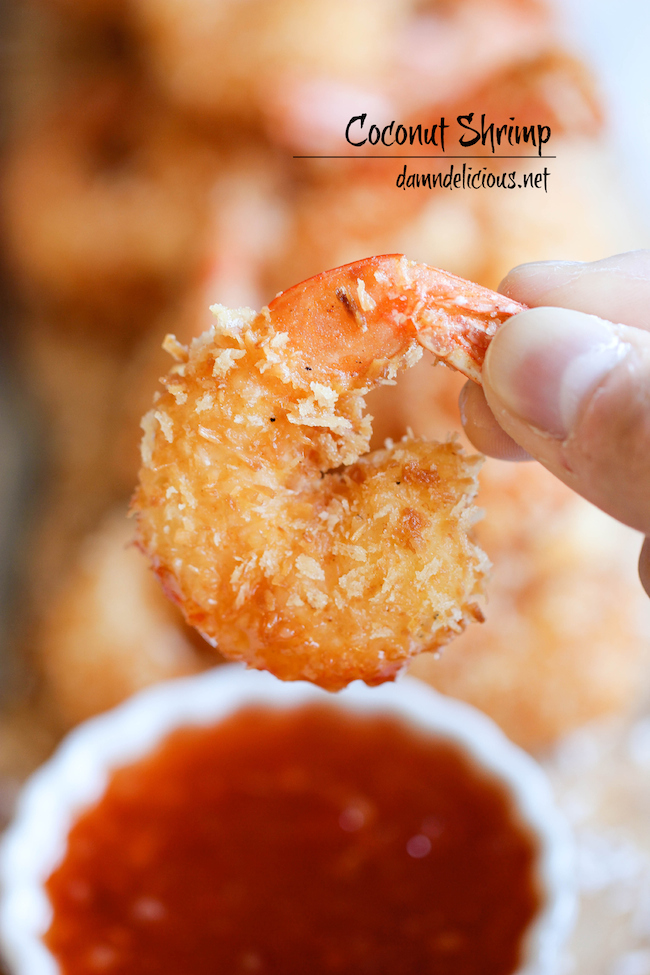 I'm not the biggest fan of coconut but oddly enough, I am obsessed with coconut shrimp. I've only had it a few times because it's always a bit pricey at the restaurant and I can't stand having to pay an arm and a leg for something I could easily make right at home. Plus, the homemade version is always a million times better, right?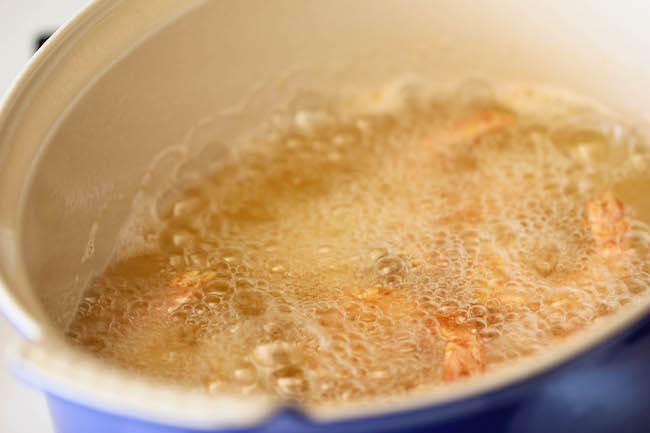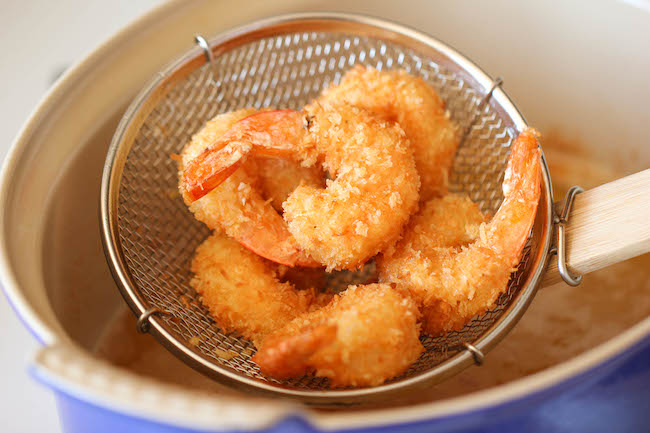 I've actually been wanting to make coconut shrimp for several months now but Jason was never available as my "official" hand model. He's at school 14 hours a day, including the weekends, but earlier this week, he told me he could write his final paper at home. So I scurried out of the house for that emergency grocery run, scored some gorgeous shrimp and hurried home to fry these babies before the sun went down.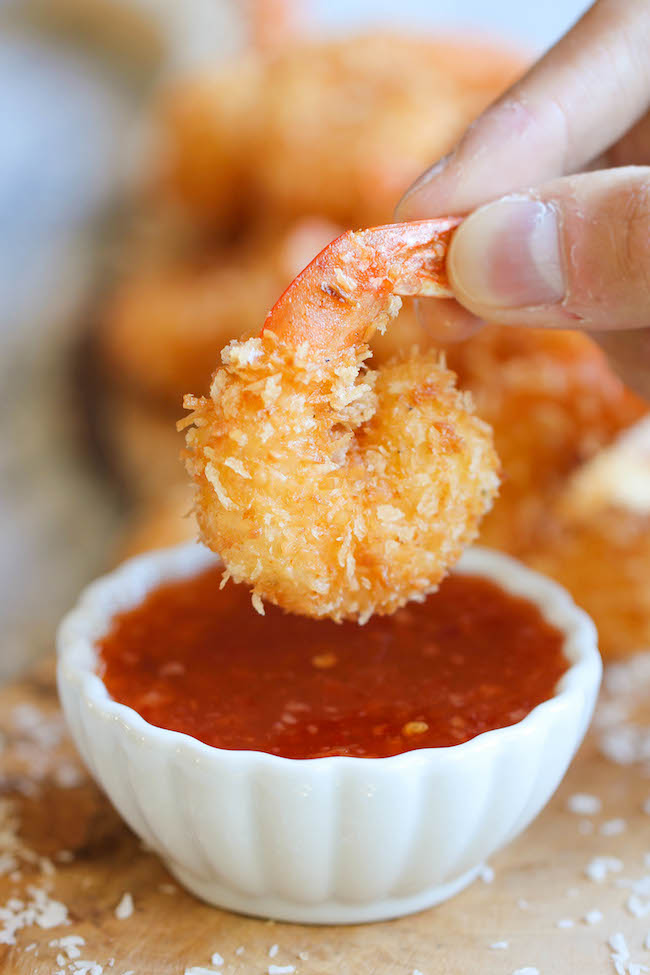 Now this recipe comes together very easily and quickly in a simple 4-step process. The flour mixture, the egg mixture, the coconut breadcrumb mixture and then into the oil. That's it! It's a 20 minute process altogether – easy peasy, right?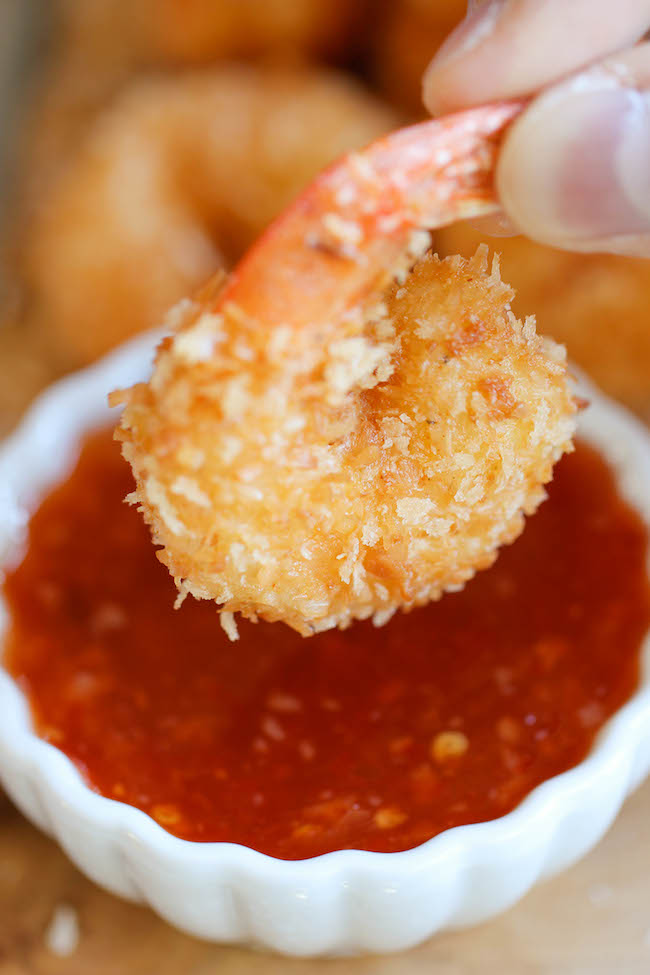 Just make sure you have that sweet Thai chili sauce ready to go because once these babies are fried, you won't want to wait a single second before devouring them. They are unbelievably crispy with that wonderful coconut crunchiness, and with the sweet Thai chili sauce, it was absolute perfection.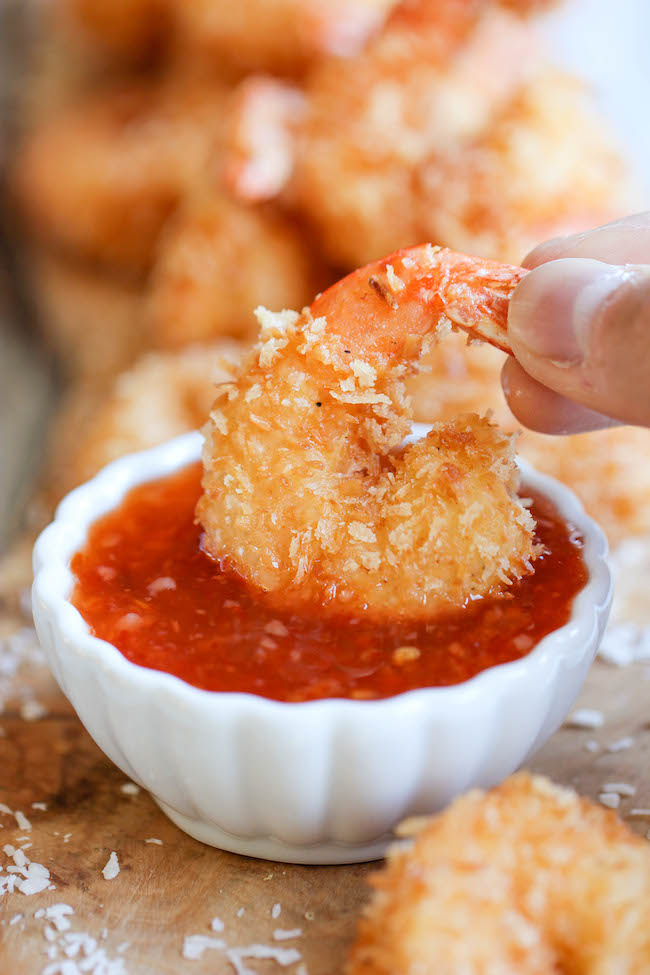 So when you're short on time and in need of a crowd-pleasing appetizer, these must be on your menu. It's easy, simple and sure to disappear from your table!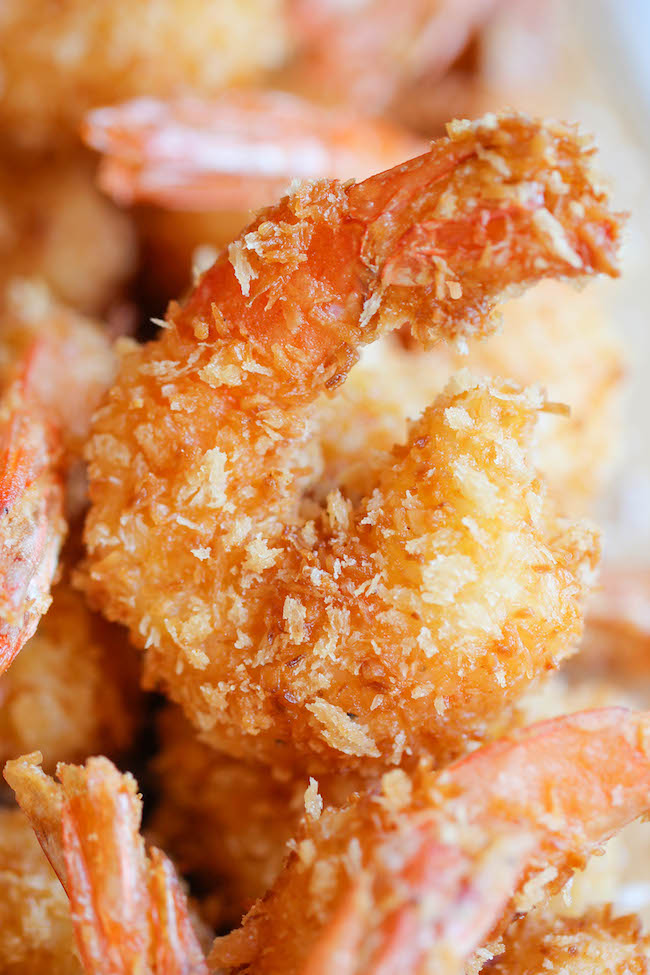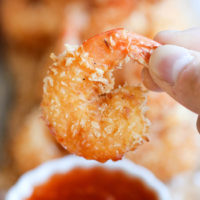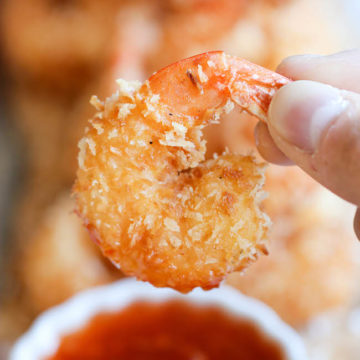 Coconut Shrimp
You won't believe how easy this is to make, and it's so much cheaper and tastier to make it right at home!
Ingredients
2

cups

vegetable oil

1

cup

Panko bread crumbs

1

cup

unsweetened shredded coconut

1

pound

medium shrimp

,

peeled and deveined

Kosher salt and freshly ground black pepper

,

to taste

½

cup

all-purpose flour

2

large eggs

,

beaten

Sweet chili sauce

,

for serving
Instructions
Heat vegetable oil in a large skillet or Dutch oven over medium high heat.

In a large bowl, combine Panko* bread crumbs and shredded coconut; set aside.

Season shrimp with salt and pepper, to taste. Working one at a time, dredge shrimp in the flour, dip into the eggs, then dredge in the coconut mixture, pressing to coat.

Working in batches, add shrimp to the Dutch oven and fry until evenly golden brown and crispy, about 2-3 minutes. Transfer to a paper towel-lined plate.

Serve immediately with sweet chili sauce, if desired.
Notes
*Panko is a Japanese-style breadcrumb and can be found in the Asian section of your local grocery store.