Skinny Egg Salad Sliders
Cut back on the calories with these healthy Greek yogurt egg salad sliders on sweet, fluffy Hawaiian rolls!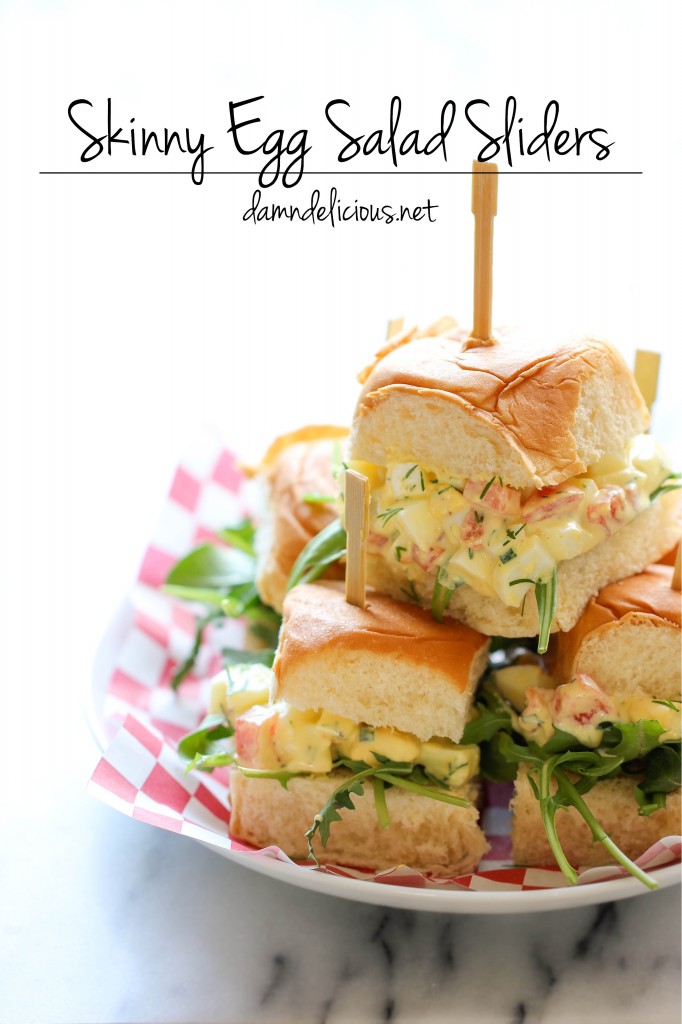 So we all know that on game day, calories don't count. We have buffalo ranch fries to the left, brown sugar chicken wings to the right, a plethora of beer and margaritas around the entire table, and lots and lots of ranch dipping sauce. But to balance it out, I bring you these easy skinny egg salad sliders.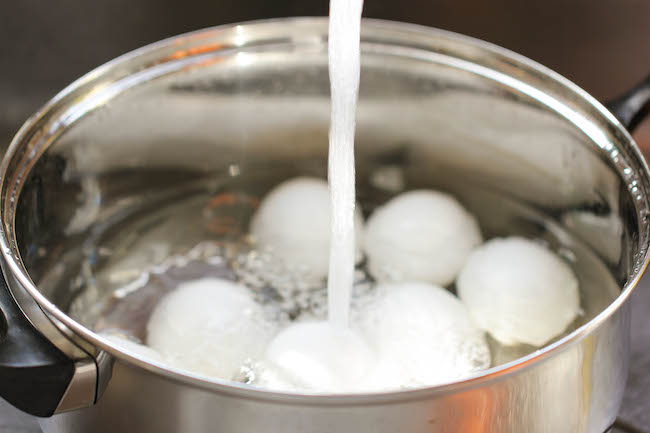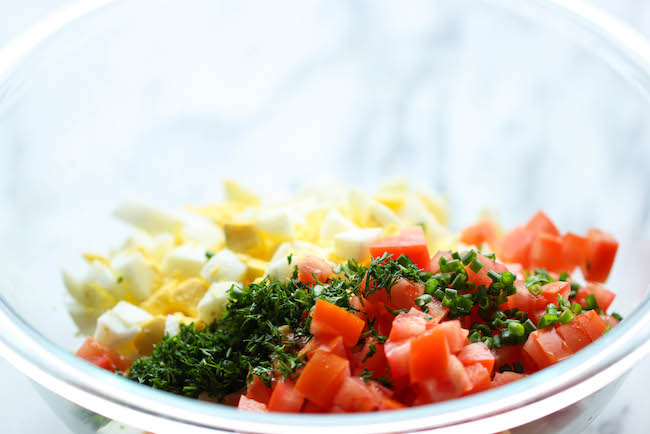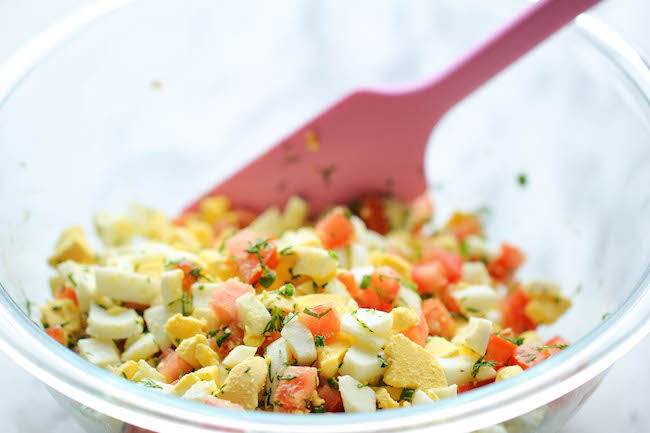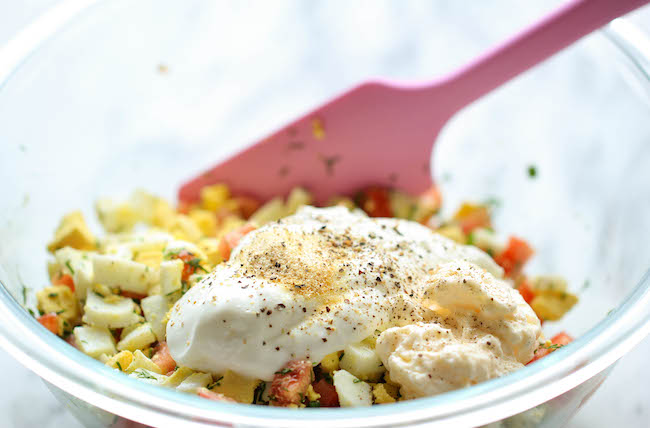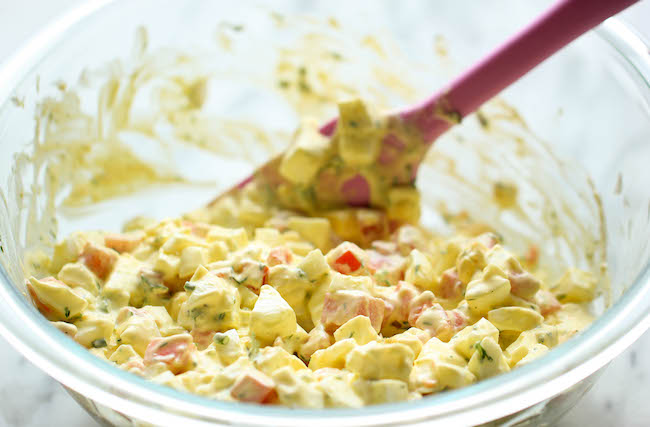 By swapping out most of the mayo with plain Greek yogurt, this lightened up egg salad saves you on a ton of calories and it doesn't even taste "healthy". And I added some fresh Roma tomatoes for some color and of course, to sneak in some veggie goodness. And you can't forget about the King's Hawaiian slider buns!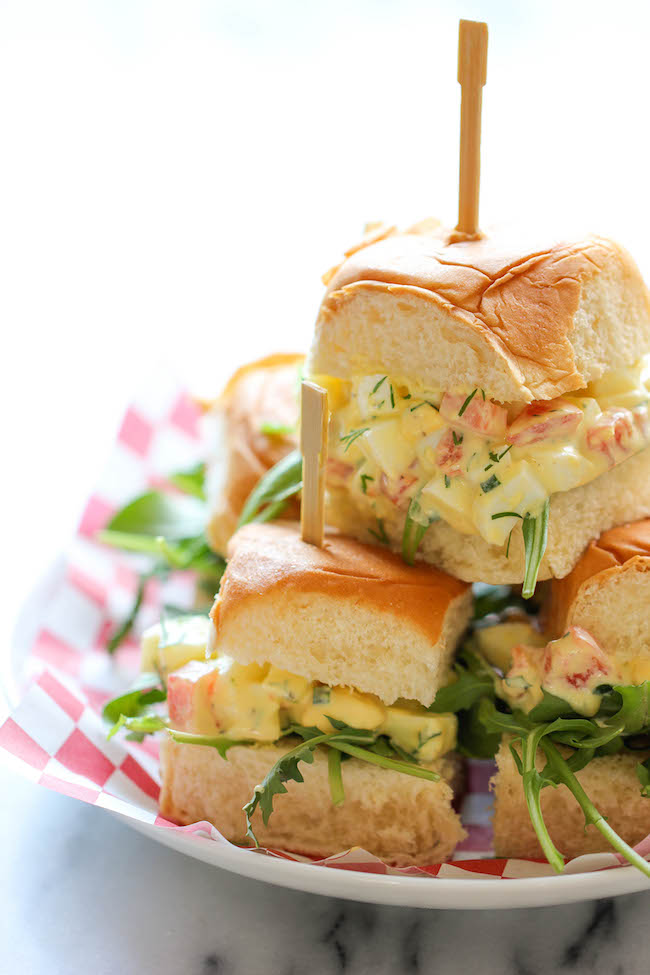 King's Hawaiian is the MVP of game day entertaining. They're so versatile – perfect on their own (believe me, I've had a dozen of these in the blink of an eye while watching TV!), or as part of a dish, like in these game day sliders. They're incredibly soft and fluffy, with just the right touch of sweetness, making them the perfect complement to virtually any Big Game recipe!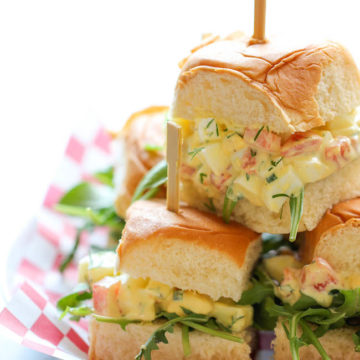 Skinny Egg Salad Sliders
Cut back on the calories with these healthy Greek yogurt egg salad sliders on sweet Hawaiian rolls!
15 minutes10 minutes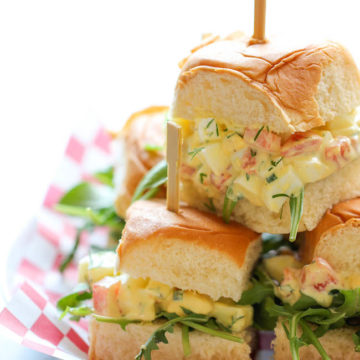 Ingredients:
8 large eggs
1 Roma tomato, diced
1/2 cup plain Greek yogurt
2 tablespoons mayonnaise
1 tablespoon fresh dill
1 tablespoon chopped chives
1/4 teaspoon onion powder
Pinch of garlic powder
Kosher salt and freshly ground black pepper, to taste
1 package KING'S HAWAIIAN Original Hawaiian Sweet Dinner Rolls, split and toasted
2 cups arugula
Directions:
Place eggs in a large saucepan and cover with cold water by 1 inch. Bring to a boil and cook for 1 minute. Cover eggs with a tight-fitting lid and remove from heat; set aside for 8-10 minutes. Drain well and let cool before peeling and dicing.
In a large bowl, roughly mash the eggs with tomato, Greek yogurt, mayonnaise, dill, chives, onion powder, garlic powder, salt and pepper, to taste.
Serve sandwiches on rolls with egg salad and arugula.
Did you Make This Recipe?
Tag @damn_delicious on Instagram and hashtag it #damndelicious.
Disclosure: This post is sponsored by King's Hawaiian. All opinions expressed are my own.