Mexican Rice
Restaurant-style Mexican rice can easily be made right at home, and it tastes a million times better too!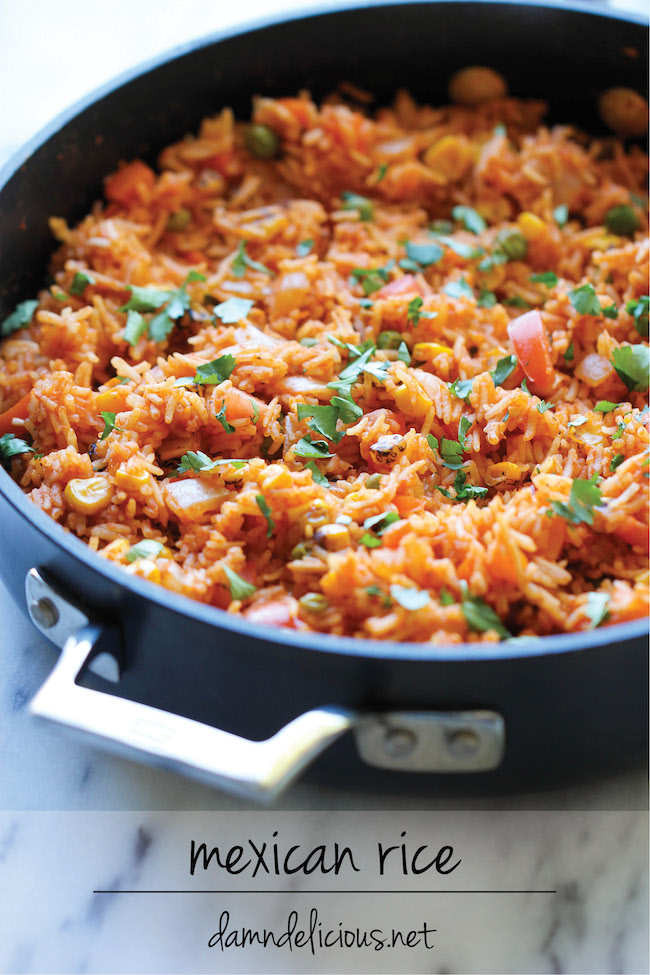 Growing up in a very traditional Korean household, we had fried rice for dinner at least once a week. It was my mom's go-to clean-out-the-fridge meal, especially on those busy nights where she was too tired to cook. Now I love fried rice just as much as the next person, but I realized it was time to change it up with this restaurant-style Mexican rice.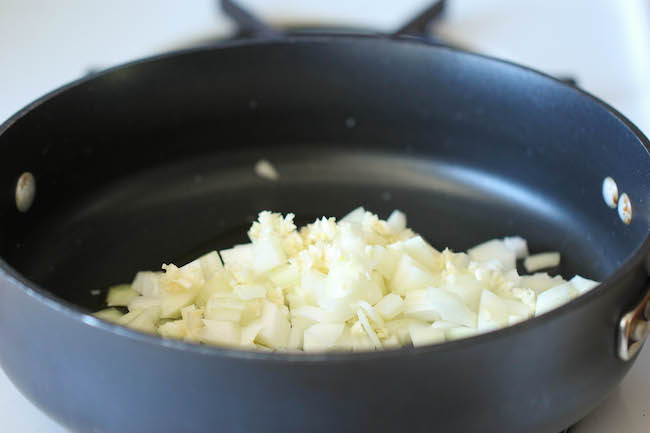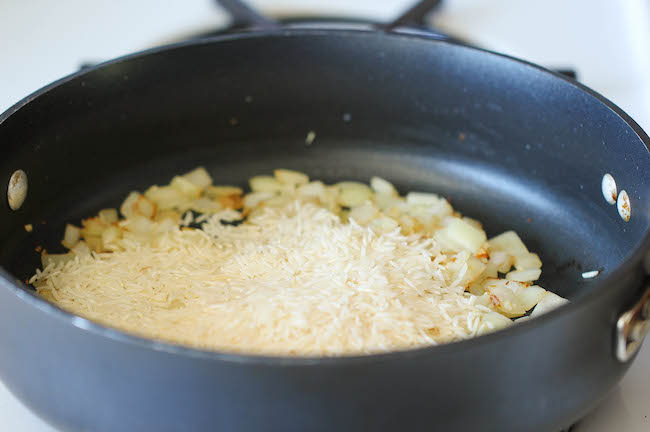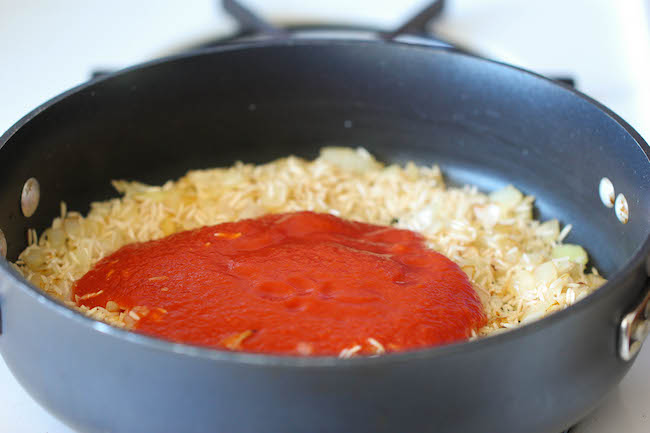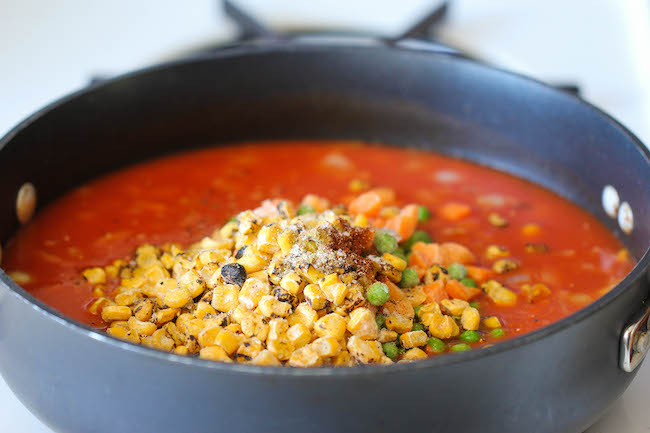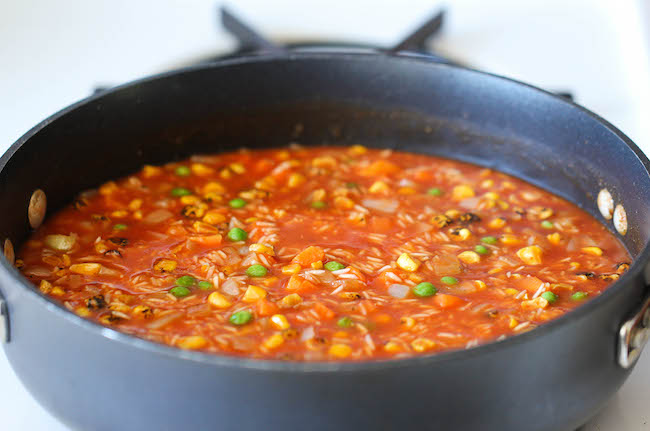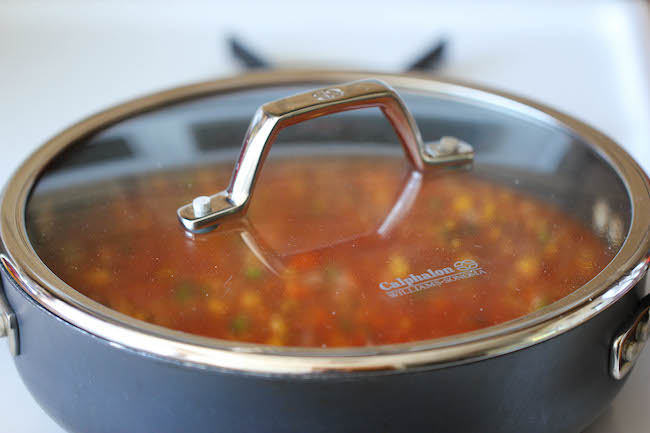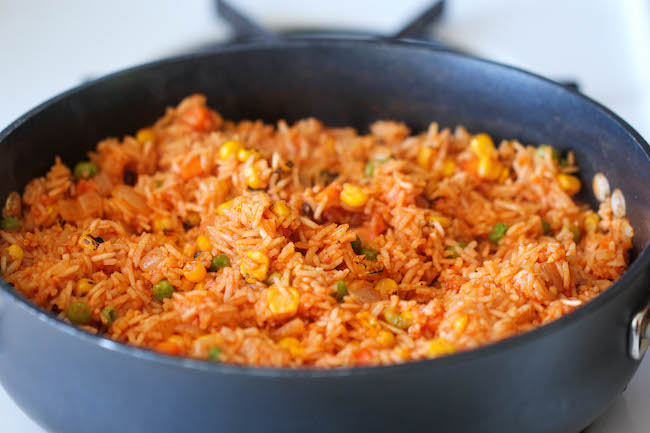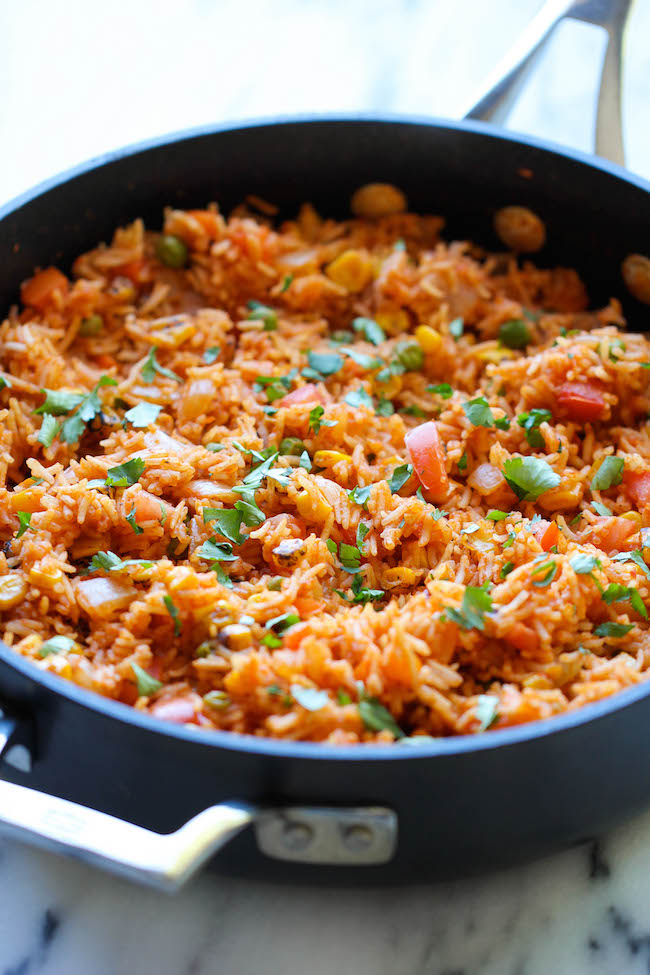 This Mexican rice comes together so easily and quickly in a single pot, which makes for an easy clean-up. You can also throw in your favorite veggies but I kept it simple with onion, corn kernels, peas and carrots. From there, the rice is simmered in tomato sauce and chicken broth, along with some cumin and chili powder for that extra kick of flavor.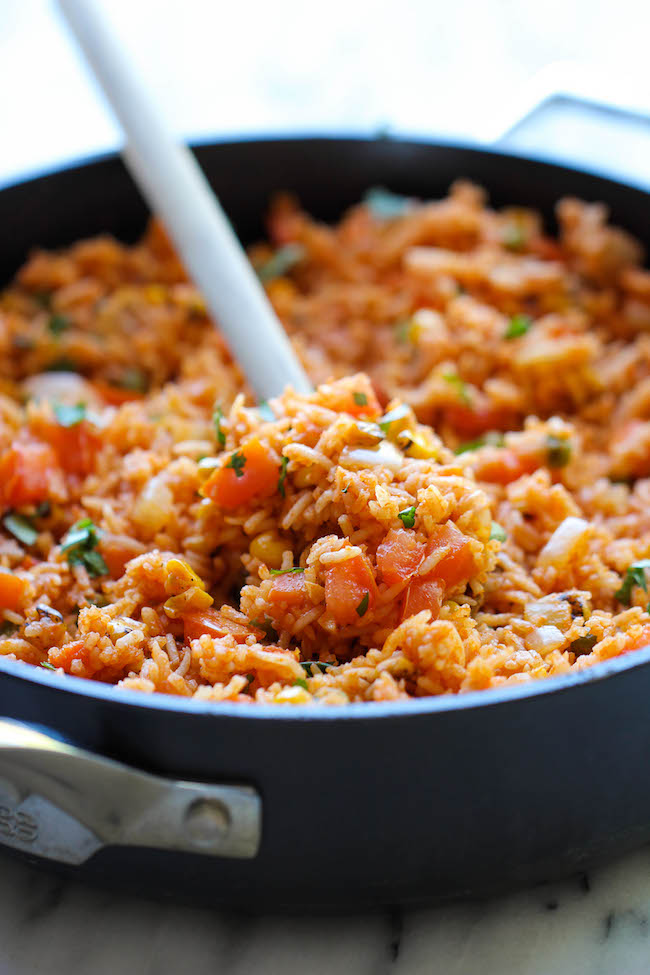 You can serve as is or alongside some tacos or enchiladas. We loved it as a main dish, digging our way in with tortilla chips. Either way, we loved the change from our usual Asian-style fried rice and have made this at least 3 times this week!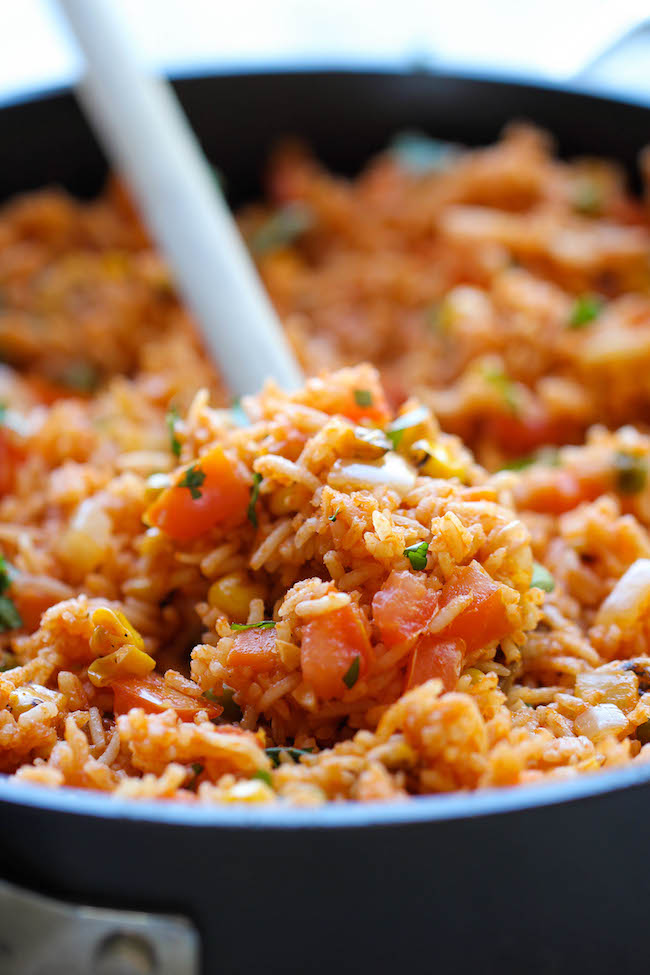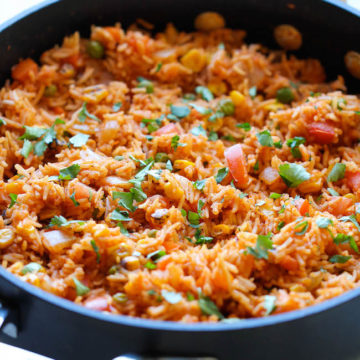 Mexican Rice
Restaurant-style Mexican rice can easily be made right at home, and it tastes a million times better too!
10 minutes
20 minutes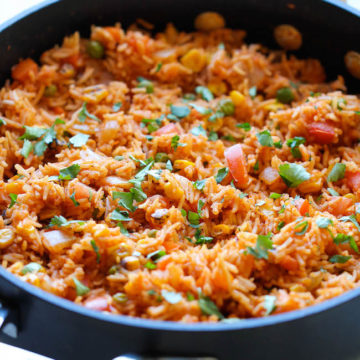 Ingredients:
1 tablespoon olive oil
2 cloves garlic, minced
1 onion, diced
1 1/2 cups basmati rice
1 (8-ounce) can tomato sauce
1 1/2 cups vegetable broth
1 cup corn kernels
1/2 cup diced carrots
1/2 cup frozen peas
1/4 teaspoon chili powder
1/4 teaspoon cumin
Kosher salt and freshly ground black pepper, to taste
2 Roma tomatoes, diced
2 tablespoons chopped fresh cilantro leaves
Directions:
Heat olive oil in a large skillet over medium heat. Add garlic and onion, and cook, stirring frequently, until onions have become translucent, about 2-3 minutes. Stir in rice until toasted, about 2 minutes.
Stir in tomato sauce and vegetable broth, and bring to a simmer, about 2 minutes. Stir in corn, carrots, peas, chili powder and cumin; season with salt and pepper, to taste. Bring to a boil; cover, reduce heat and simmer until rice is cooked through, about 13-16 minutes. Stir in tomatoes.
Serve immediately, garnished with cilantro, if desired.
Did you Make This Recipe?
Tag @damn_delicious on Instagram and hashtag it #damndelicious.