Firecracker Chicken
The most amazing combination of sweet and spicy flavors that tastes a million times better than take-out!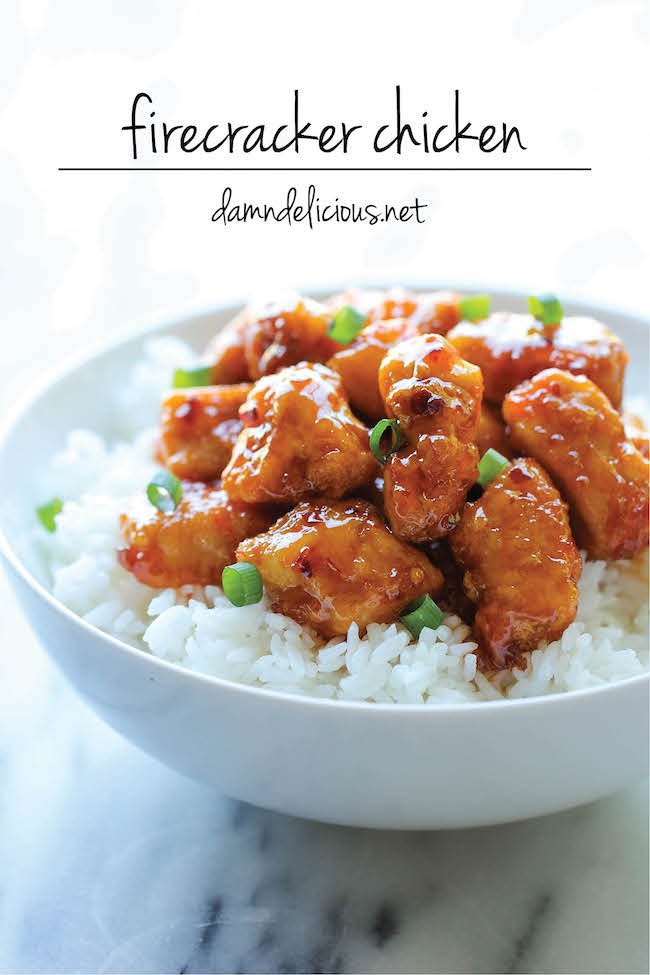 I've been seeing this "firecracker chicken" all over Pinterest, and you know how much I love recreating take-out dishes, so I just had to give this a try. I honestly wasn't expecting much since I'm not the biggest fan of buffalo sauce but boy, was I wrong.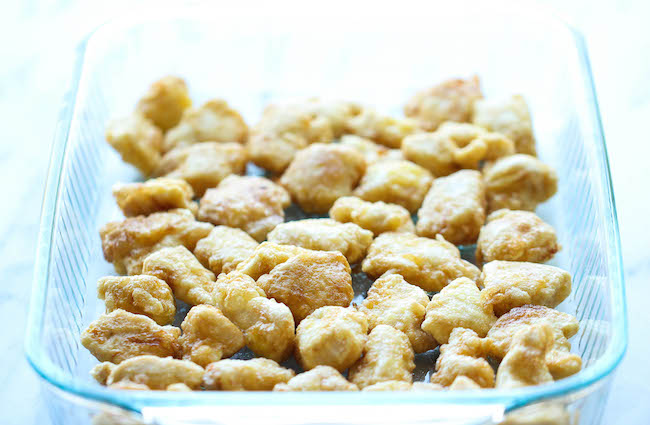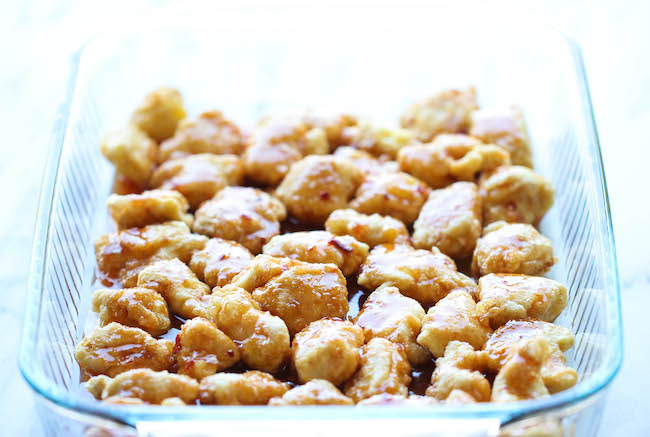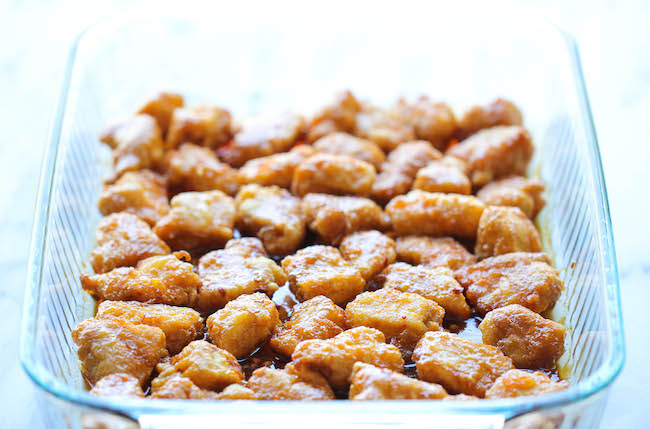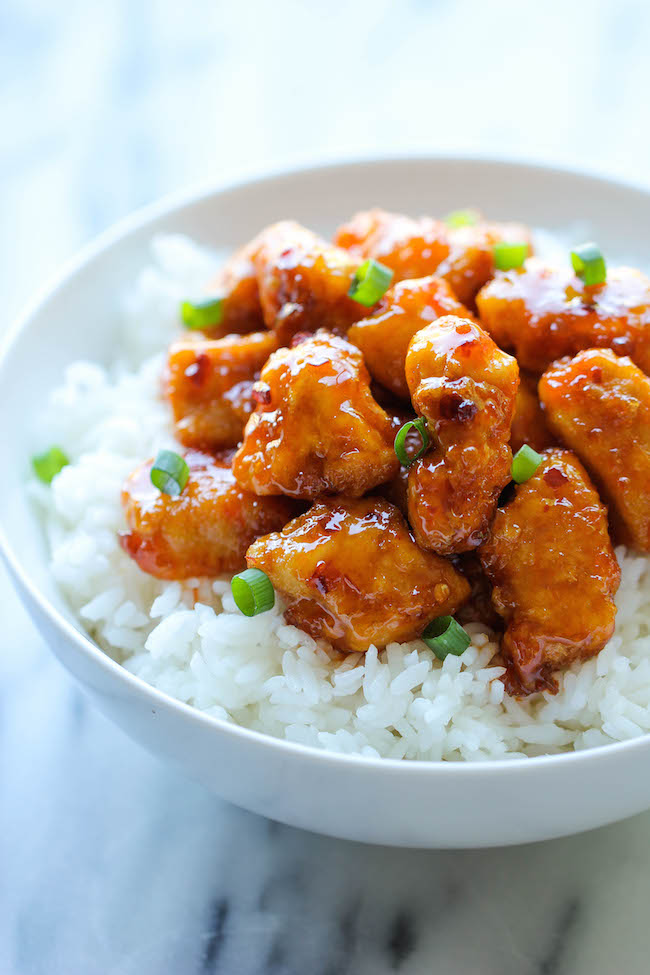 This firecracker chicken has the most amazing combination of and sweet and spicy flavors, with a hint of tanginess and zing from the buffalo sauce. And if you're not the biggest fan of heat, you can certainly add more sugar to balance it out.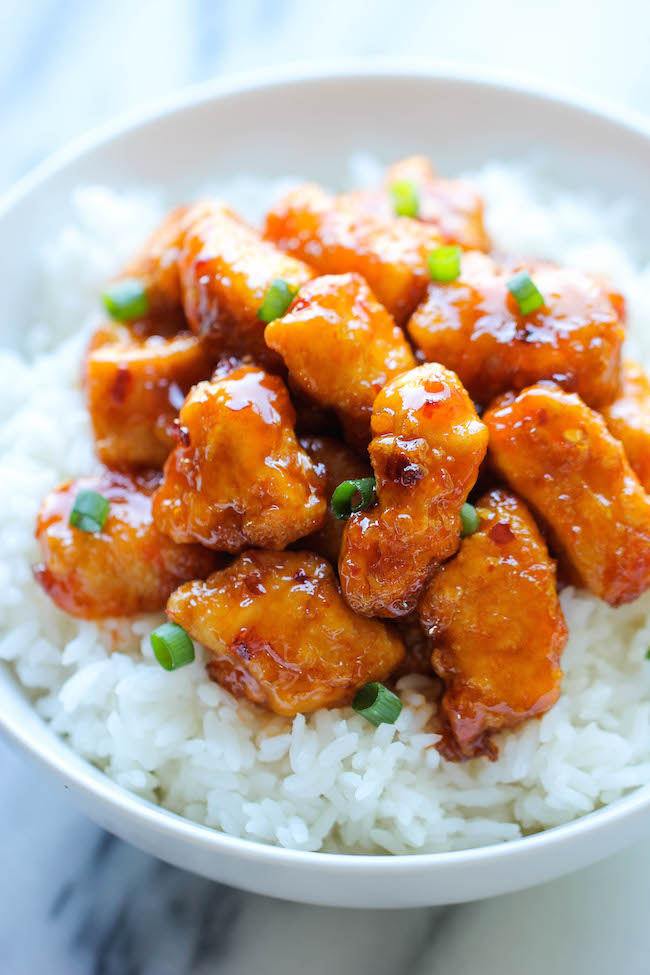 And it's so easy to whip up! The method is just like my baked sweet and sour chicken – a quick cook in hot oil and then into the oven for about 45 minutes to let all those amazing flavors soak right in. You can serve it over rice or even some quinoa. Either way, this will be in constant rotation at our house because there's no way that take-out can beat this!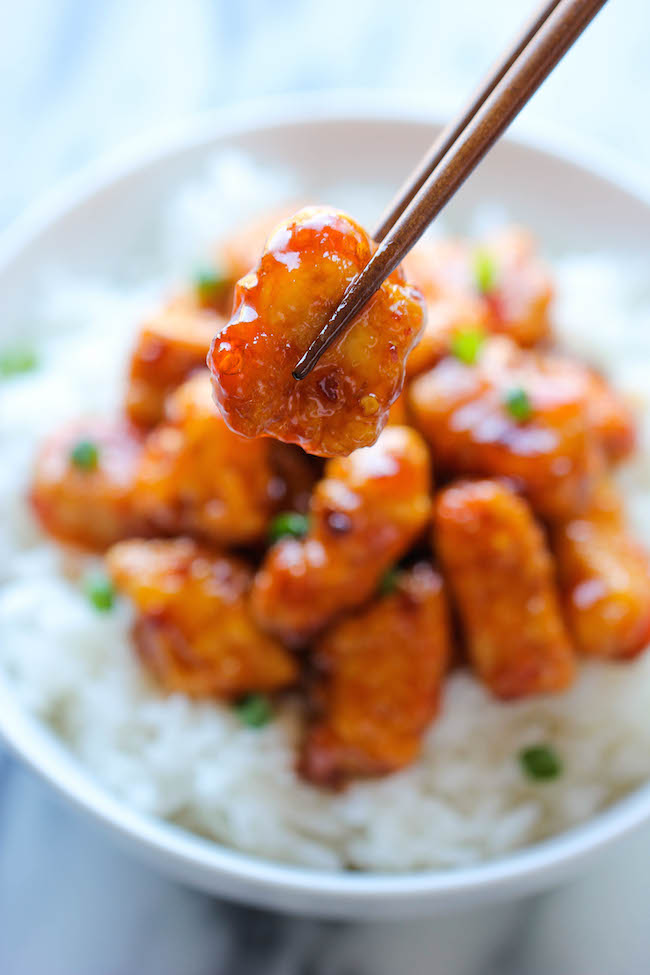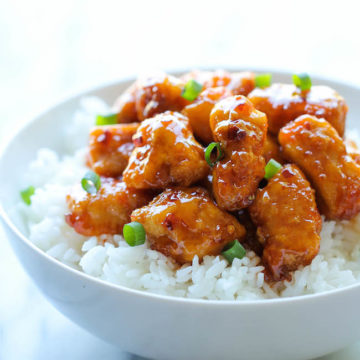 Firecracker Chicken
The most amazing combination of sweet and spicy flavors that tastes a million times better than take-out!
20 minutes45 minutes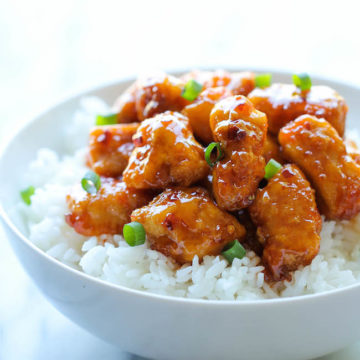 Ingredients:
1 pound boneless, skinless chicken breasts, cut into 1-inch chunks
Kosher salt and freshly ground black pepper, to taste
1/2 cup cornstarch
2 large eggs, beaten
1/4 cup vegetable oil
For the sauce
3/4 cup Imperial Sugar Light Brown Sugar
1/3 cup buffalo sauce, or more, to taste
1 tablespoon apple cider vinegar
1/4 teaspoon salt
1/4 teaspoon red pepper flakes, or more, to taste
Directions:
Preheat oven to 325 degrees F. Lightly oil a 9×13 baking dish or coat with nonstick spray.
To make the sauce, whisk together sugar, buffalo sauce, vinegar, salt, red pepper flakes and 1 tablespoon water in a large bowl; set aside.
In a large bowl, season chicken with salt and pepper, to taste. Stir in cornstarch and gently toss to combine. Working one at a time, dip the chicken into the eggs.
Heat vegetable oil in a large saucepan. Add chicken and cook until golden brown, about 1-2 minutes. Transfer to a paper towel-lined plate; discard excess oil.
Add chicken to prepared baking dish. Top with buffalo sauce mixture. Place into oven and bake until the sauce has thickened, about 45 minutes, turning over every 15 minutes to evenly coat the chicken.
Serve immediately.
Did you Make This Recipe?
Tag @damn_delicious on Instagram and hashtag it #damndelicious.
Disclosure: This post is sponsored by Imperial Sugar. All opinions expressed are my own.