Whole Food's California Quinoa Salad
A healthy, nutritious copycat recipe that you can make right at home, loaded with sweet mango, bell peppers, edamame and coconut!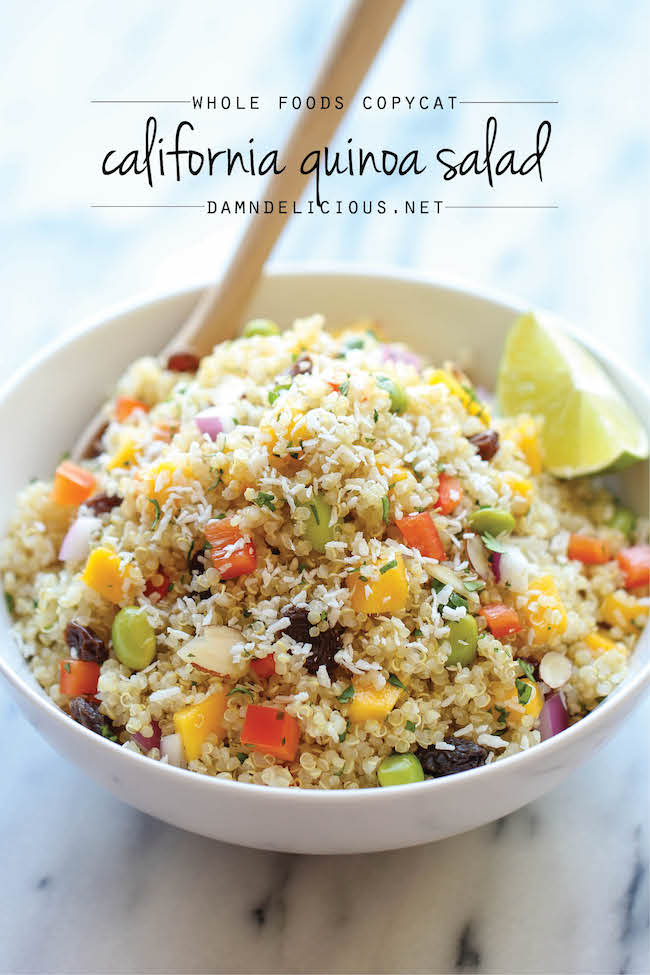 Have you ever tried Whole Food's California Quinoa Salad? I've tried it a few times and I finally got around to make it at home. And to my surprise, the homemade version is so much better.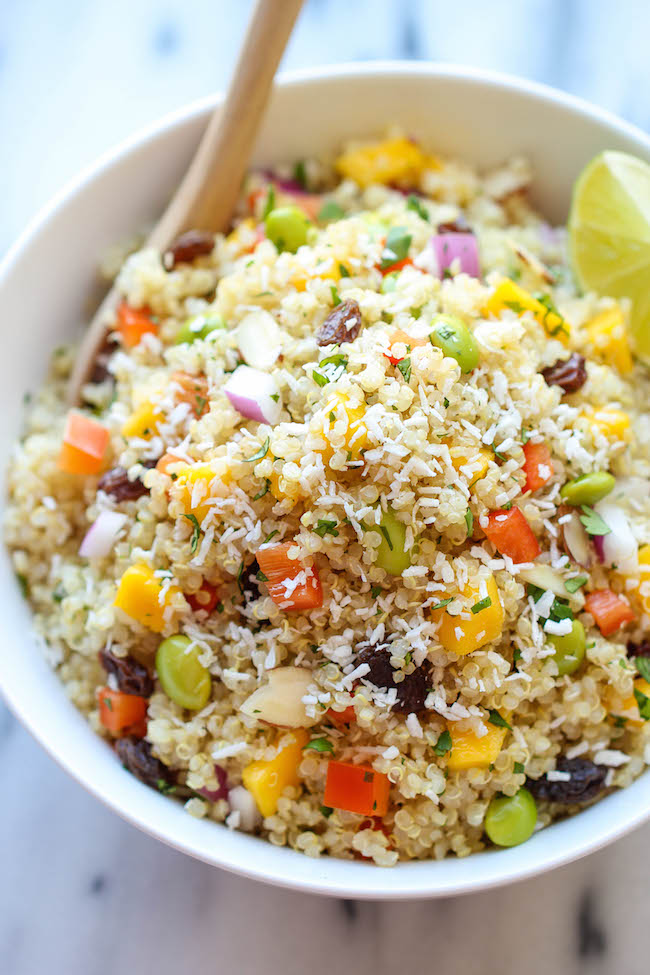 Now I love copycat recipes because you gain full control of what's in your dish, and you can cherry pick some of the ingredients to your preferences. So for me, I added extra mangos and extra coconut because the tropical twist in this is just amazing!
There's also tons of other fun goodies in this salad – from the raisins to the edamame and the tangy balsamic-lime dressing. Yes, it's definitely a party flavor with every bite!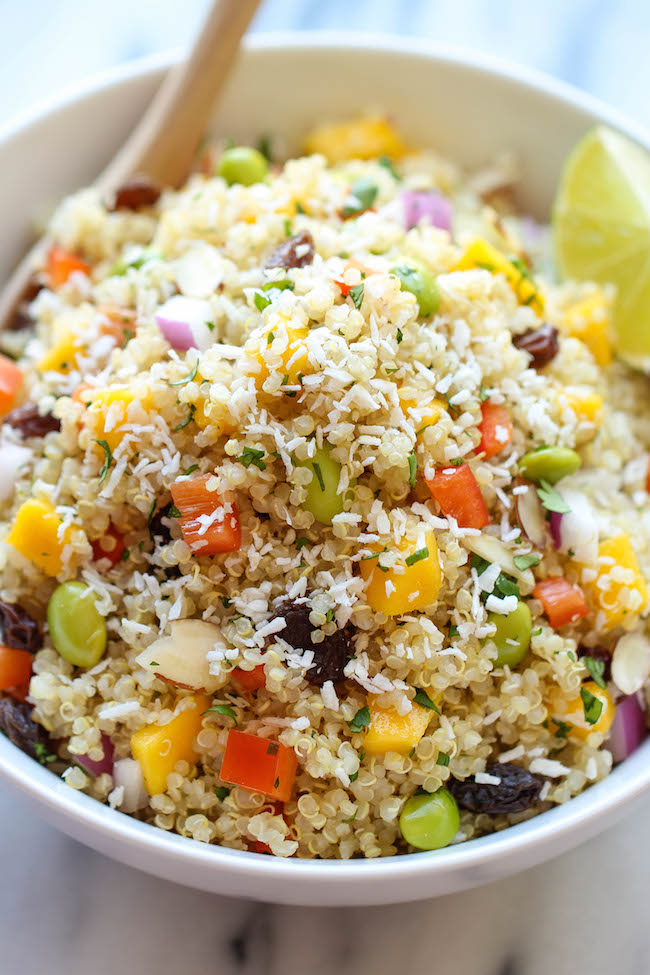 Plus, this is incredibly healthy and nutritious, and certainly bikini-friendly. You can't beat that!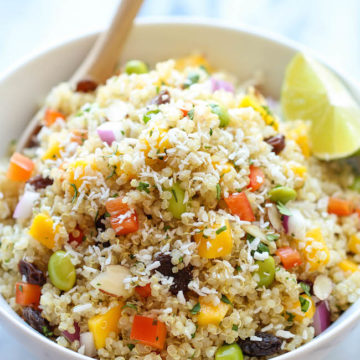 Whole Food's California Quinoa Salad
A healthy, nutritious copycat recipe that tastes 1000x better than the store-bought version!
10 minutes
10 minutes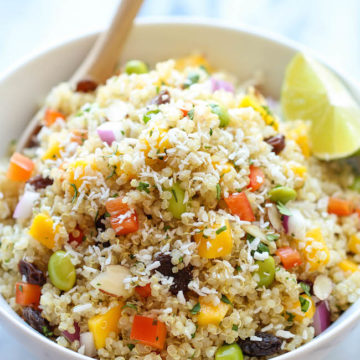 Ingredients:
1 cup quinoa
1/4 cup balsamic vinegar
Zest of 2 limes
1 mango, peeled and diced
1 red bell pepper, diced
1/2 cup shelled edamame
1/3 cup chopped red onion
1/4 cup unsweetened coconut flakes
1/4 cup sliced almonds
1/4 cup raisins
2 tablespoons chopped fresh cilantro leaves
Directions:
In a large saucepan of 2 cups water, cook quinoa according to package instructions; set aside.
In a small bowl, whisk together balsamic vinegar and lime zest; set aside.
In a large bowl, combine quinoa, mango, bell pepper, edamame, red onion, coconut flakes, almonds, raisins and cilantro. Pour the balsamic vinegar mixture on top of the salad and gently toss to combine.
Serve immediately.
Did you Make This Recipe?
Tag @damn_delicious on Instagram and hashtag it #damndelicious.
Nutrition Facts
Serving Size
Servings Per Container 4
---
Amount Per Serving
Calories 351.2
Calories from Fat 92.7
% Daily Value*
Total Carbohydrate 56.9g
19%
---
*Percent Daily Values are based on a 2,000 calorie diet. Your daily values may be higher or lower depending on your calorie needs.