Salisbury Steak Meatballs
An easy, comforting, budget-friendly meal that the whole family will love. You can also make the meatballs ahead of time or freeze them as needed!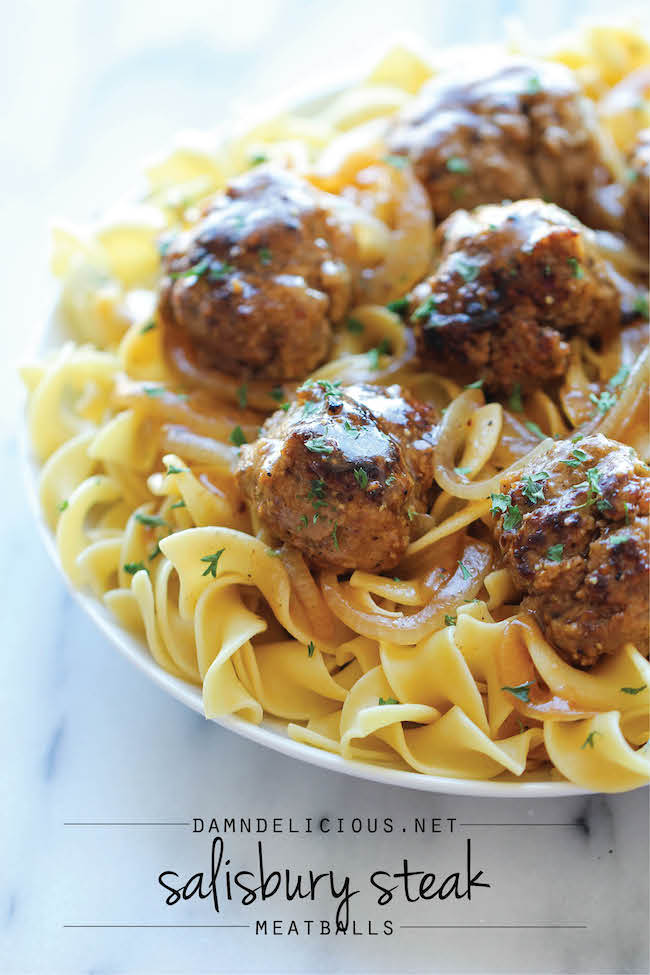 We're smack dab in the middle of bikini season, and my marathon is less than 3 months away. That means I need to stick to salads, fruits and veggies. But sometimes you just have to cheat a little bit and throw in some good ol' comfort food like these salisbury steak meatballs.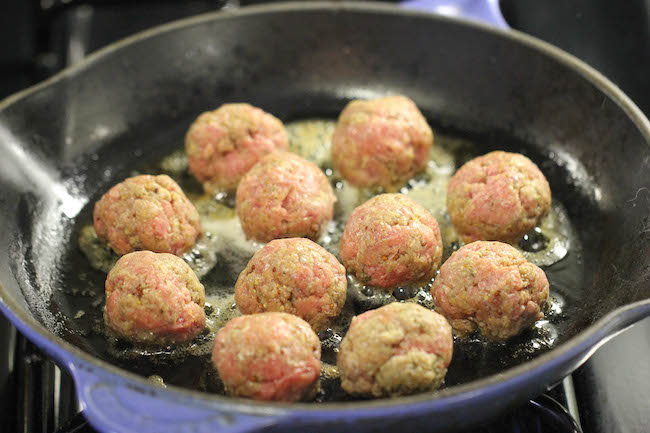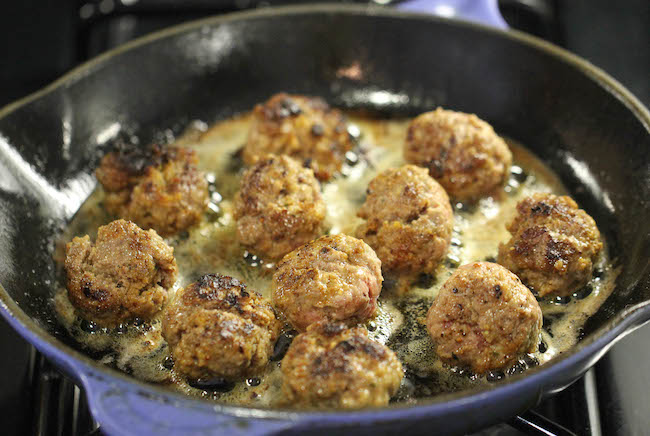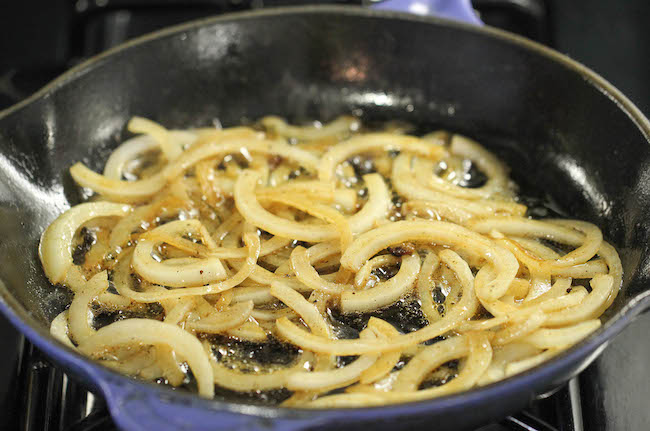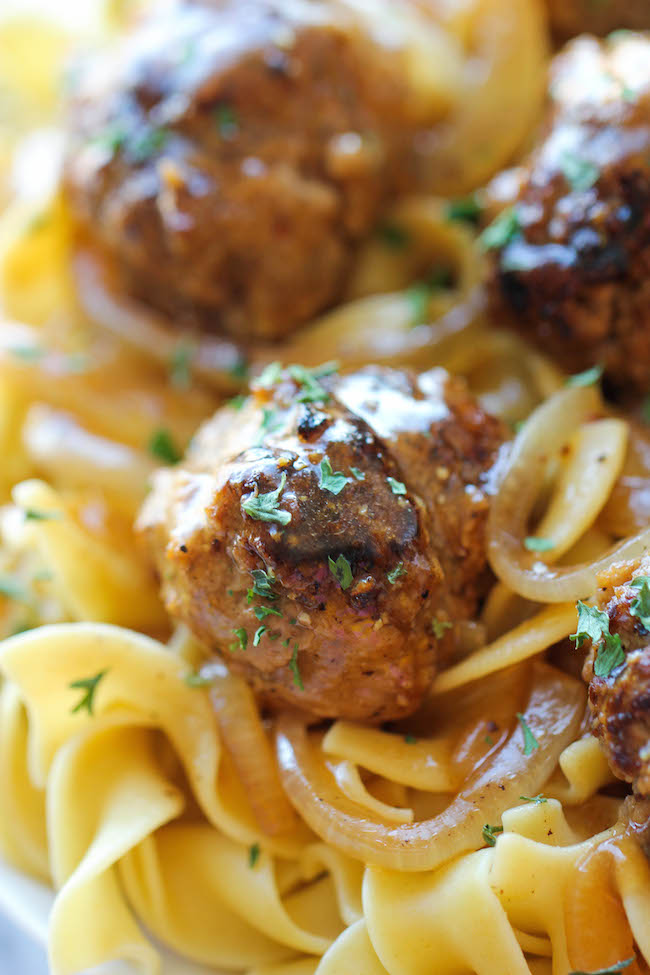 Now these meatballs have all the flavors of a glorious salisbury steak, conveniently portion-controlled for those who have no self control. They also come together very quickly and easily, especially if you have the meatballs made ahead of time. You can even double the batch and throw half the uncooked meatballs into the freezer for next time! Easy peasy, right?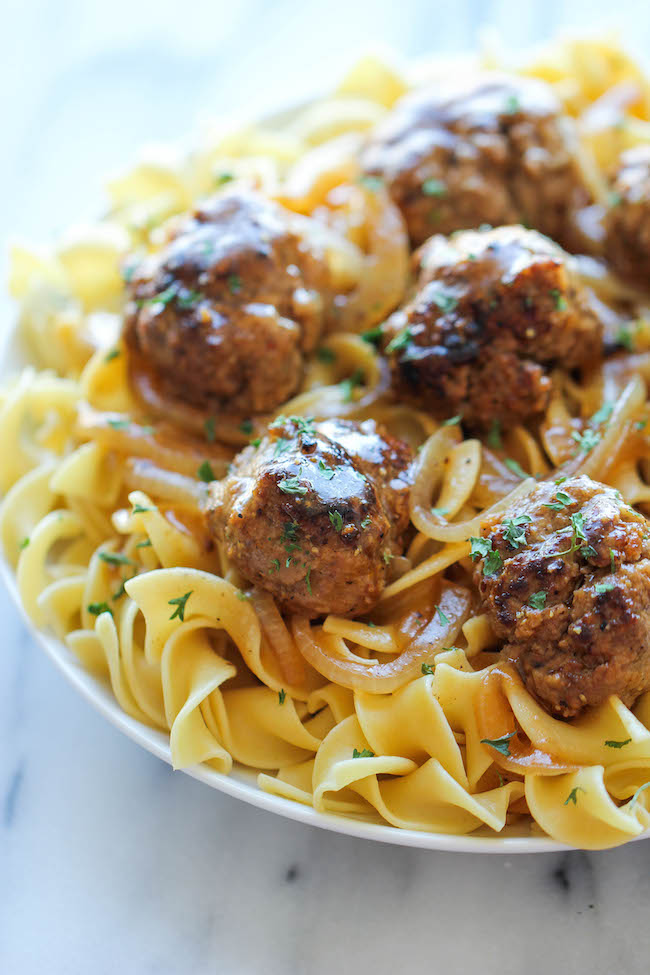 When you're ready to serve, go ahead and boil up some egg noodles before making the gravy. From there, you can let the meatballs cook through, simmered in a homemade gravy of beef broth, ketchup and Worcestershire. It's so good, you'll want to skip the meatballs and drink the gravy with a spoon!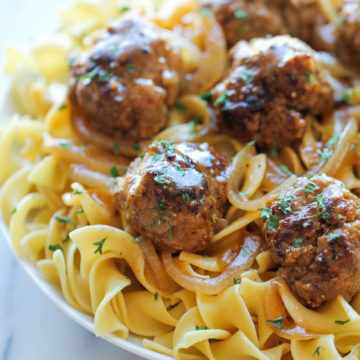 Salisbury Steak Meatballs
An easy, comforting, budget-friendly meal that the whole family will love! You can also make the meatballs ahead of time!
15 minutes
25 minutes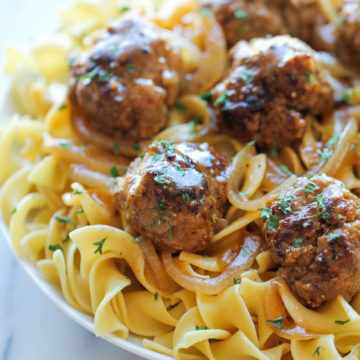 Ingredients:
8 ounces egg noodles
1 pound ground beef
1/3 cup Italian style bread crumbs
2 tablespoons ketchup
2 tablespoons mustard
1 tablespoon Worcestershire sauce
2 large egg yolks
Kosher salt and freshly ground black pepper, to taste
4 tablespoons unsalted butter
For the gravy
2 cups beef broth, divided, or more, to taste
1 tablespoon cornstarch
1 onion, thinly sliced
1 tablespoon Worcestershire sauce
1 tablespoon ketchup
2 tablespoons chopped fresh parsley leaves
Directions:
In a large pot of boiling salted water, cook pasta according to package instructions; drain well.
In a large bowl, combine ground beef, bread crumbs, ketchup, mustard, Worcestershire and egg yolks; season with salt and pepper, to taste. Using a wooden spoon or clean hands, stir until well combined. Roll the mixture into 1 1/4-to-1 1/2-inch meatballs, forming about 20 meatballs.
Melt butter in a large skillet over medium heat. Add meatballs, in batches, and cook until all sides are browned, about 4-5 minutes. Transfer to a paper towel-lined plate.
To make the gravy, whisk together 1/2 cup beef broth and cornstarch in a small bowl; set aside.
Add onions to the skillet and cook until golden brown and translucent, about 2-3 minutes. Whisk in remaining 1 1/2 cups beef broth, Worcestershire and ketchup until well combined, about 1-2 minutes.
Bring to a boil; reduce heat and gradually whisk in cornstarch mixture. Stir in meatballs until cooked through and the sauce has thickened, about 3-4 minutes. Add more beef broth as needed until desired consistency is reached.
Serve immediately with egg noodles, garnished with parsley, if desired.
Did you Make This Recipe?
Tag @damn_delicious on Instagram and hashtag it #damndelicious.
Nutrition Facts
Serving Size
Servings Per Container 4
---
Amount Per Serving
Calories 540.8
Calories from Fat 230.4
% Daily Value*
Total Carbohydrate 25.0g
8%
---
*Percent Daily Values are based on a 2,000 calorie diet. Your daily values may be higher or lower depending on your calorie needs.