Mini BLT Wedge Salads
Disclosure: This post is sponsored by Kraft®. All opinions expressed are my own.
These mini salads with crisp bacon bits are perfect for easy serving, and miniature food always tastes better!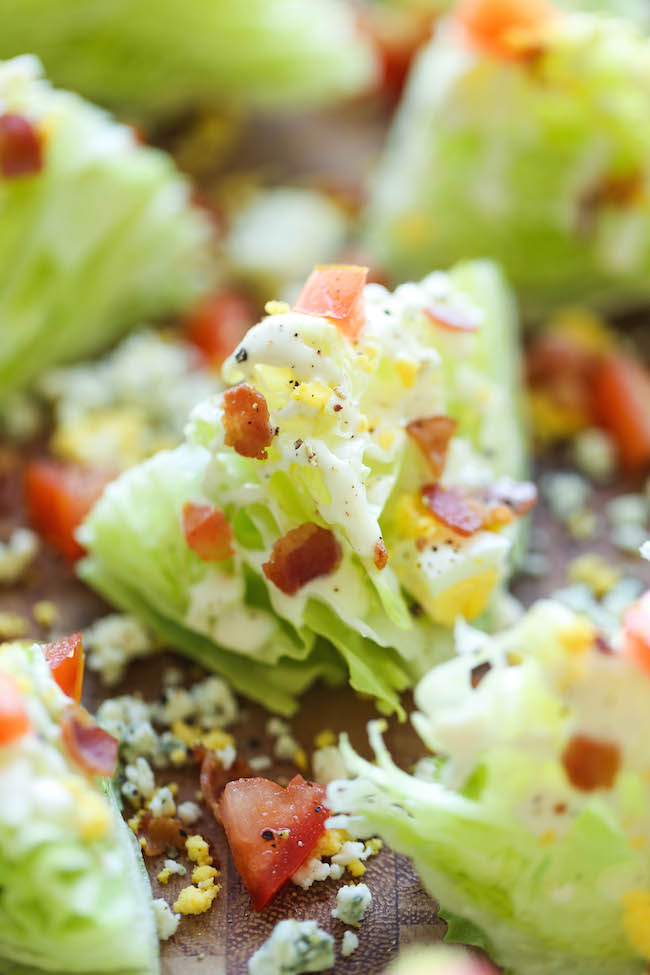 Is there anyone that doesn't really love a good BLT? A BLT with those crisp bacon strips, fresh tomatoes and that extra crunchy lettuce. It's so simple, yet so stinking delicious.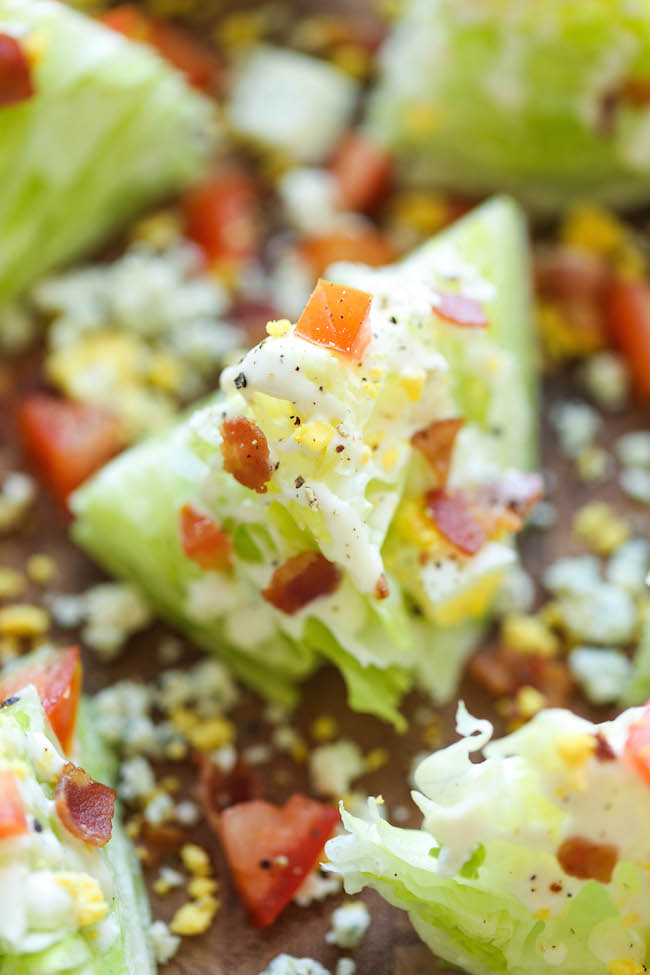 Now with this classic favorite, I have teamed up with Kraft® in their Twist That Dish program, creating my very own fun twist to the traditional BLT into none other than these cute little miniature wedge salads.
Why? Because miniature foods are just so much more fun to eat, right?
Best of all, these are so easy to whip up, and it doesn't require a million ingredients. All you need is your classic BLT ingredients, eggs, crumbled blue cheese and Ranch dressing. When ready to serve, you can serve these as a quick and easy dinner option. Easy peasy.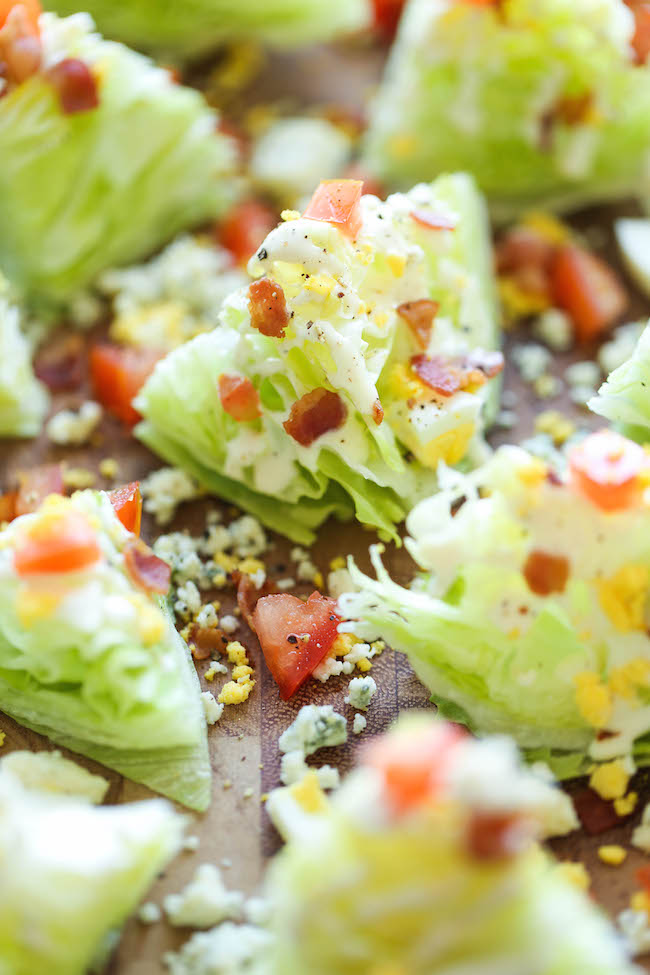 And now, it's your turn to tell us your own twist on a beloved dish using your favorite Kraft® product(s) for a chance to win the grand prize – a kitchen makeover! You can submit your entry here or via Twitter and Instagram with #KraftTwistsSweeps. Good luck!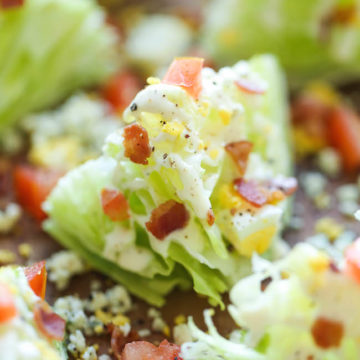 Mini BLT Wedge Salads
These mini salads with crisp bacon bits are perfect for easy serving, and miniature food always tastes better!
15 minutes15 minutes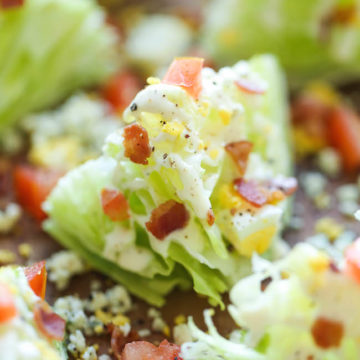 Ingredients:
4 large eggs
4 slices Oscar Mayer™ Bacon, diced
1 head iceberg lettuce
1/2 cup KRAFT® Classic Ranch Dressing
2 Roma tomatoes, diced
1/2 cup crumbled blue cheese
Kosher salt and freshly ground black pepper, to taste
Directions:
Place eggs in a large saucepan and cover with cold water by 1 inch. Bring to a boil and cook for 1 minute. Cover eggs with a tight-fitting lid and remove from heat; set aside for 8-10 minutes. Drain well and let cool before peeling and dicing; set aside.
Heat a large skillet over medium high heat. Add bacon and cook until brown and crispy, about 6-8 minutes. Transfer to a paper towel-lined plate; set aside.
Cut lettuce in half right through the middle, then cut the halves into four wedges each. Cut each wedge in half. Repeat with remaining lettuce to make 16 wedges.
Top each wedge with Ranch dressing, tomatoes, blue cheese, bacon and eggs; season with salt and pepper, to taste.
Serve immediately.
Did you Make This Recipe?
Tag @damn_delicious on Instagram and hashtag it #damndelicious.
Nutrition Facts
Serving Size
Servings Per Container 16
---
Amount Per Serving
Calories 84.9
Calories from Fat 66.15
% Daily Value*
Total Carbohydrate 2.1g
1%
---
*Percent Daily Values are based on a 2,000 calorie diet. Your daily values may be higher or lower depending on your calorie needs.