10 Weeknight Chicken Breast Recipes
Easy peasy recipes to use up all those chicken breasts in your fridge/freezer. These are quick, healthy and hearty!

I always recommend stocking up on chicken breasts when they go on sale, mainly because they have a 6-month shelf life in the freezer. But they also become super versatile for all your recipes – from soups to pastas to kid friendly chicken tenders, you'll always find a use for them!
1. Tomato Basil Chicken Fettuccine – A quick weeknight Italian pasta dish using fresh, simple ingredients that you already have on hand. [GET THE RECIPE.]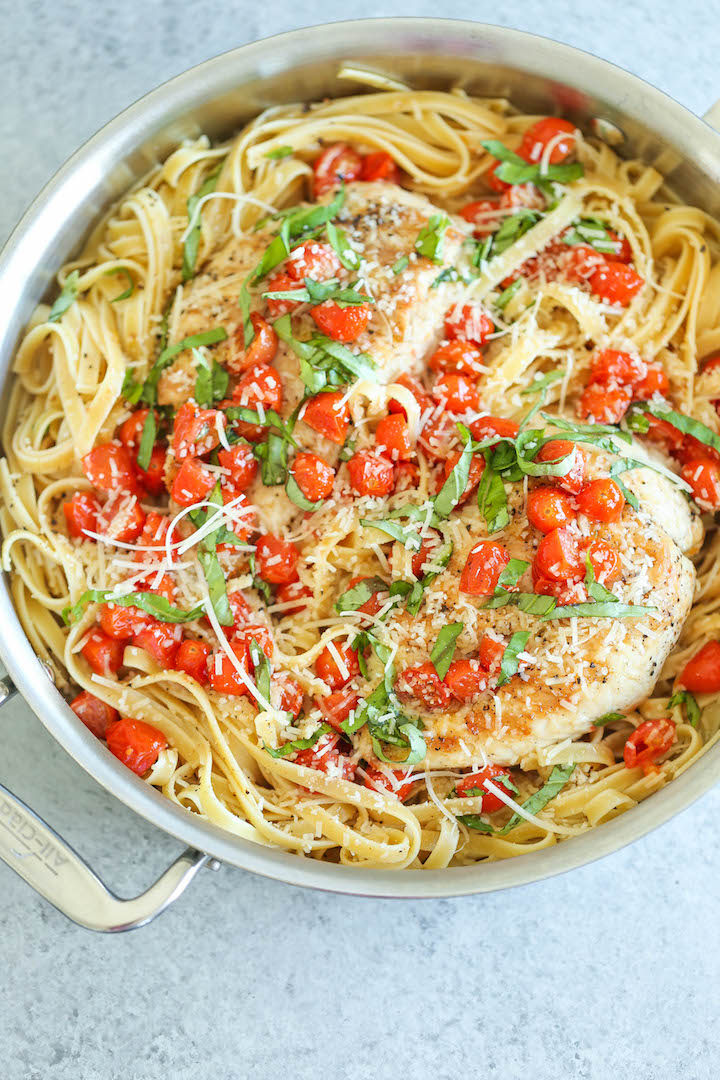 2. Chicken Zoodle Soup – Just like mom's cozy chicken noodle soup but made with zucchini noodles instead. So comforting AND healthy. 227.3 calories per serving. [GET THE RECIPE.]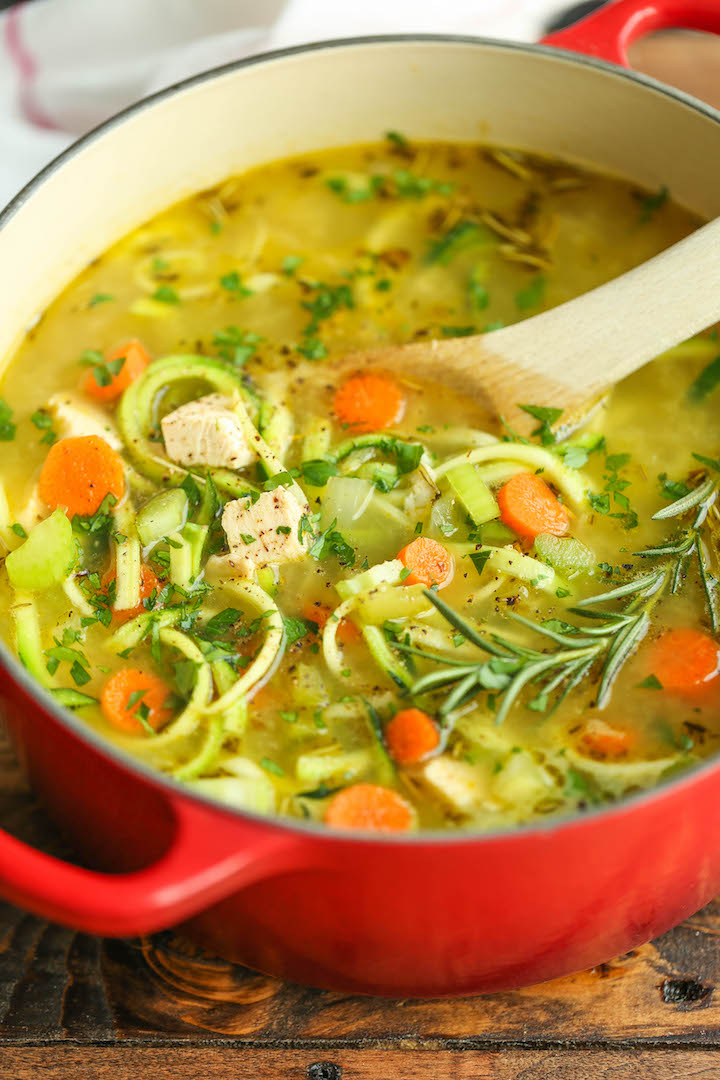 3. Chicken Lazone – Chicken breasts pan-fried in butter and a homemade seasoning mix with the most amazingly, out-of-this-world cream sauce. [GET THE RECIPE.]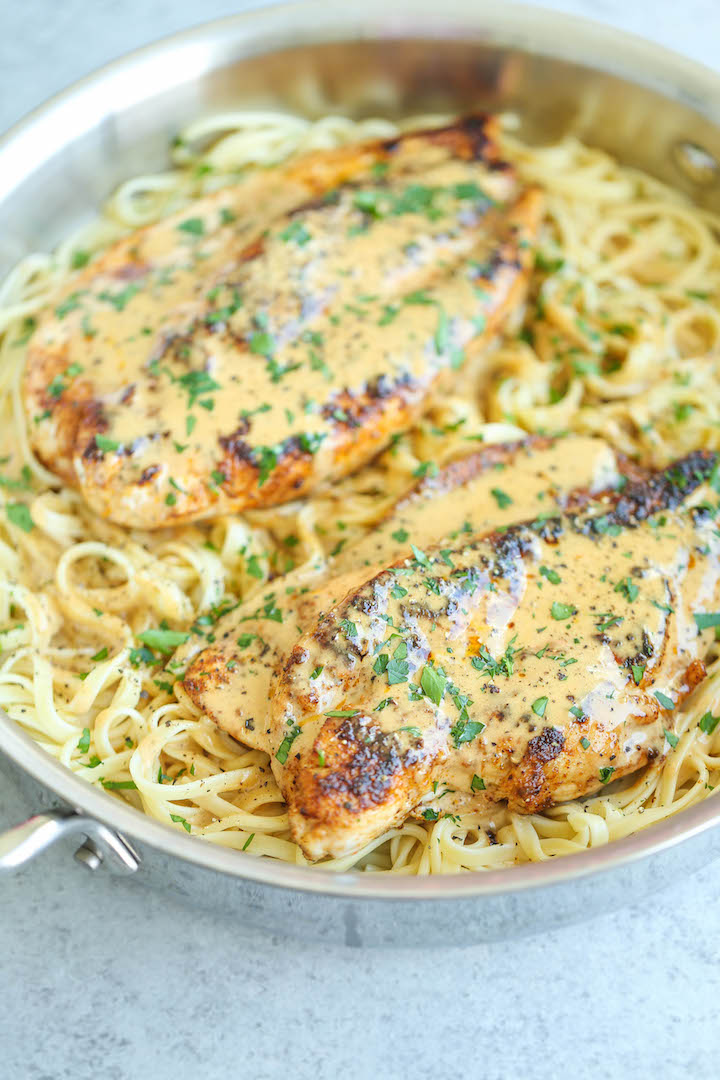 4. Honey Balsamic Chicken Breasts and Veggies – All cooked on one single pan. Easy peasy with zero clean up, and packed with so much flavor. Done and done. [GET THE RECIPE.]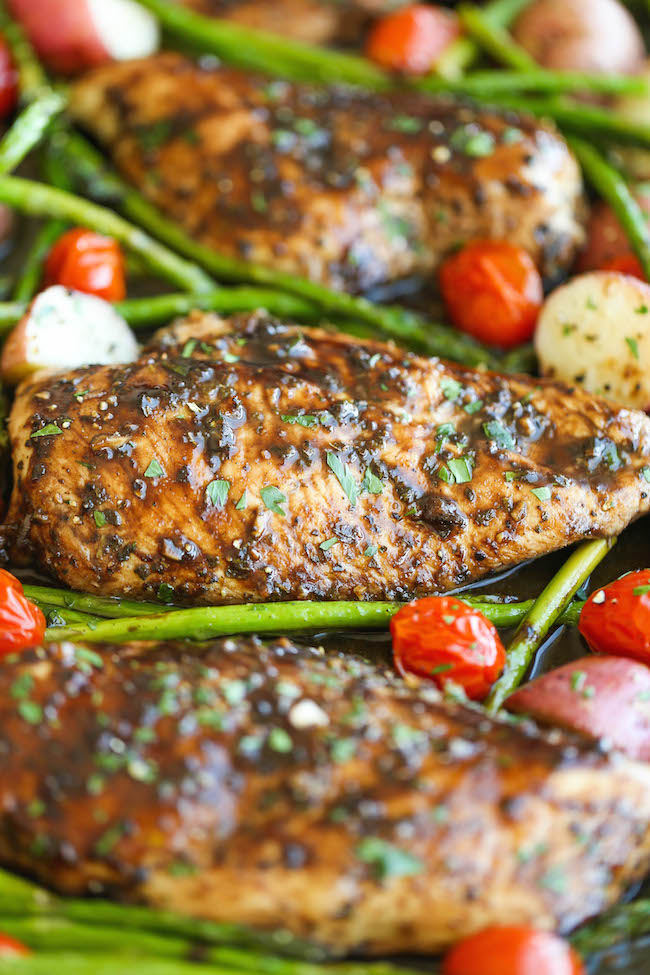 5. Lemon Chicken and Potatoes in Foil – The most amazingly moist and tender chicken breasts cooked in individual foil packets for easy serving. [GET THE RECIPE.]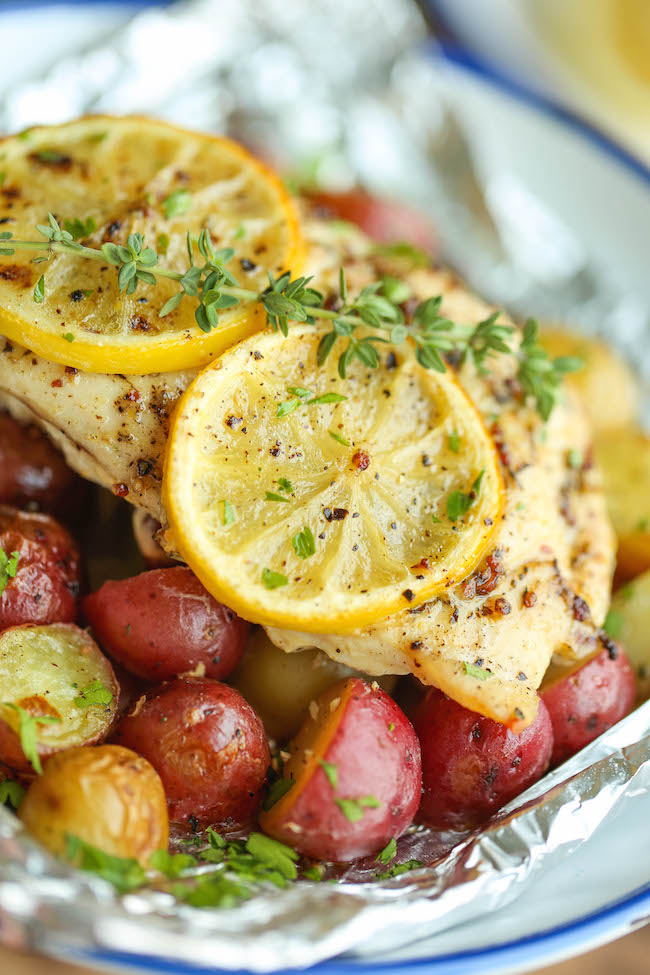 6. Easy Grilled Chicken – The best and easiest marinade ever. You'll never need another grilled chicken recipe again. [GET THE RECIPE.]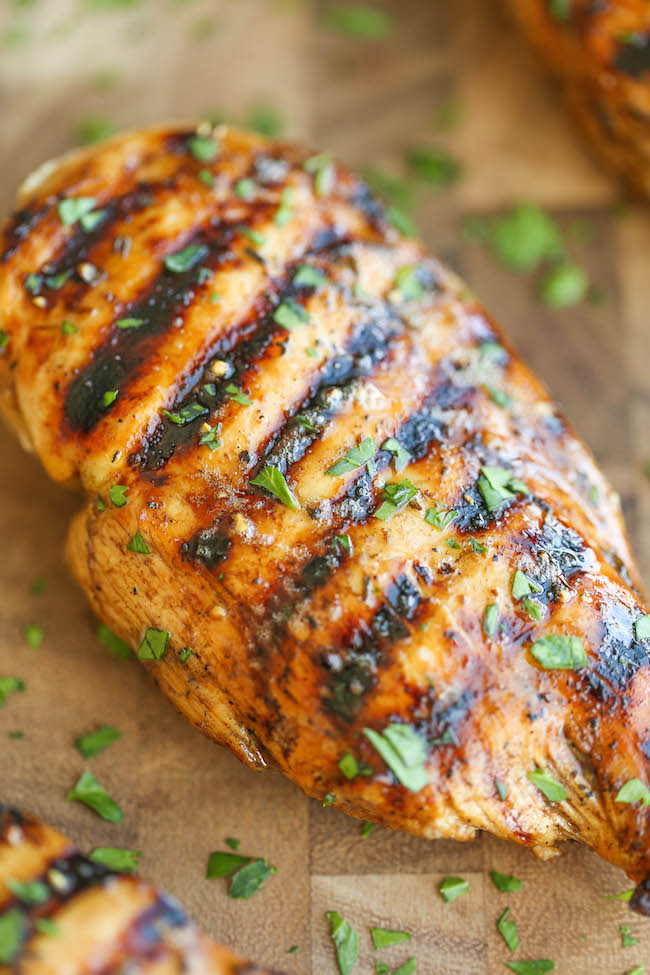 7. Honey Mustard Chicken Fingers – Heart-healthy chicken tenders completely baked in an AMAZING mustard sauce and coated with a nutty crunchy pecan crust. [GET THE RECIPE.]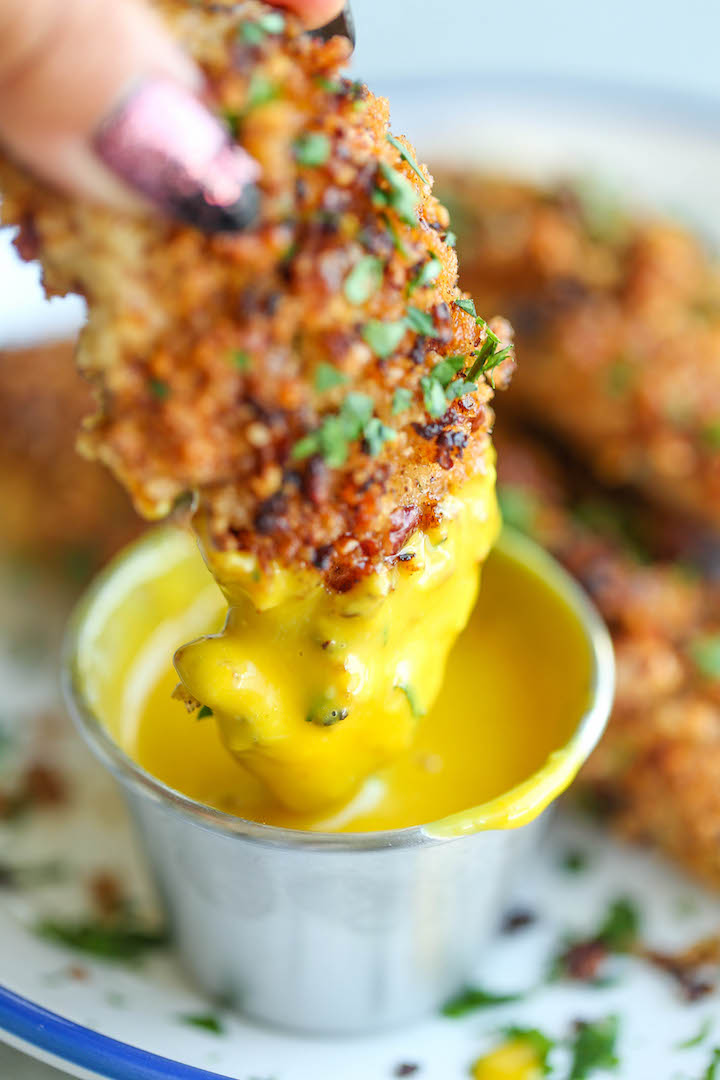 8. Easy Lemon Chicken Piccata – I mean that cream sauce is everything. [GET THE RECIPE.]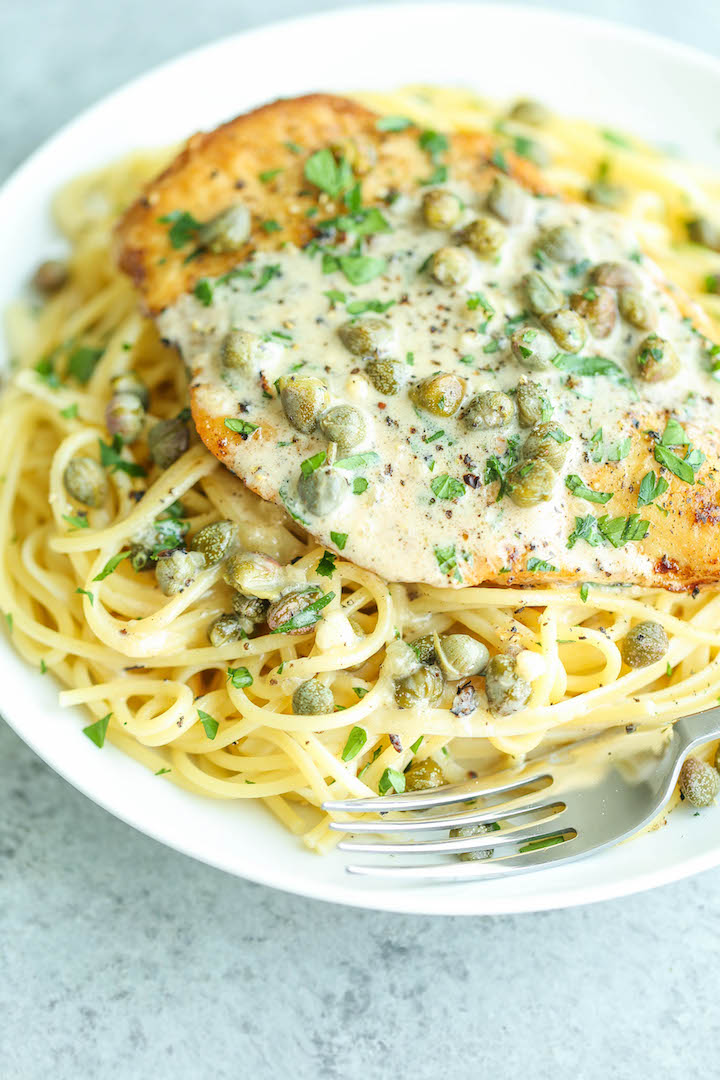 9. Asian Lemon Chicken Tenders – A wonderful asian twist to your favorite chicken tenders, tossed in the most heavenly sweet, lemon glaze. [GET THE RECIPE.]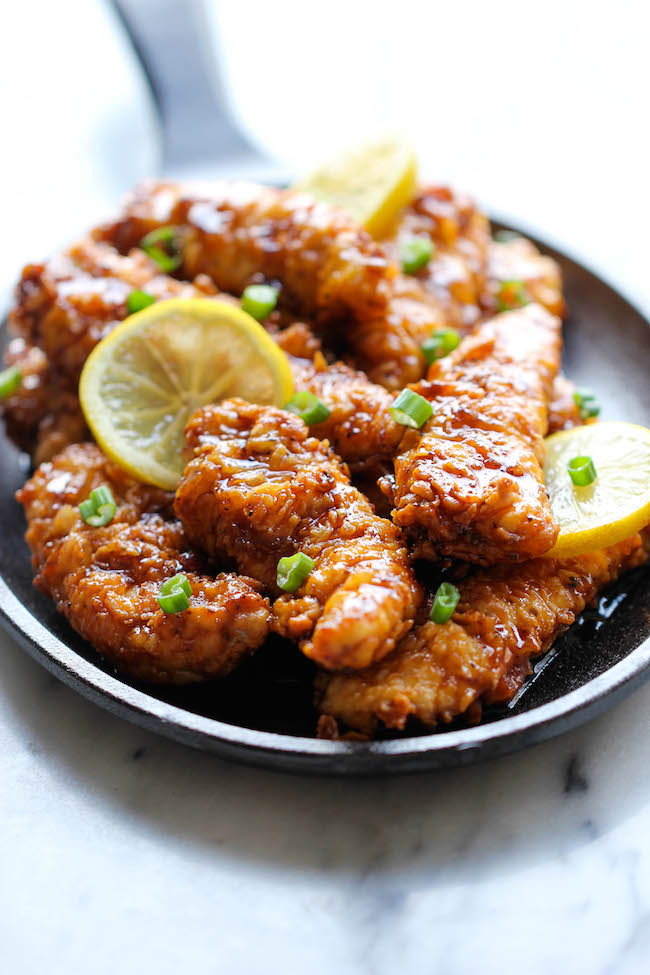 10. One Pan Honey Garlic Chicken and Veggies – Tender, juicy chicken breasts baked to perfection with potatoes and broccoli. All cooked on a single pan. Boom. [GET THE RECIPE.]