12 Best Easter Brunch Recipes
Have the best/easiest Easter brunch ever! From drinks to appetizers to sides to mains, this menu has you completely covered.

Easter is around the corner and there's not a minute to waste! Thankfully, this menu has you set from head to toe – from the easiest french toast bake of all to a slow cooker ham to free up oven real estate. You can prepare all of this while you sip on a refreshing raspberry limoncello prosecco. Done.
1. Baked Blueberry Lemon French Toast – Amazingly sweet and scrumptious make-ahead french toast using King's Hawaiian bread. [GET THE RECIPE.]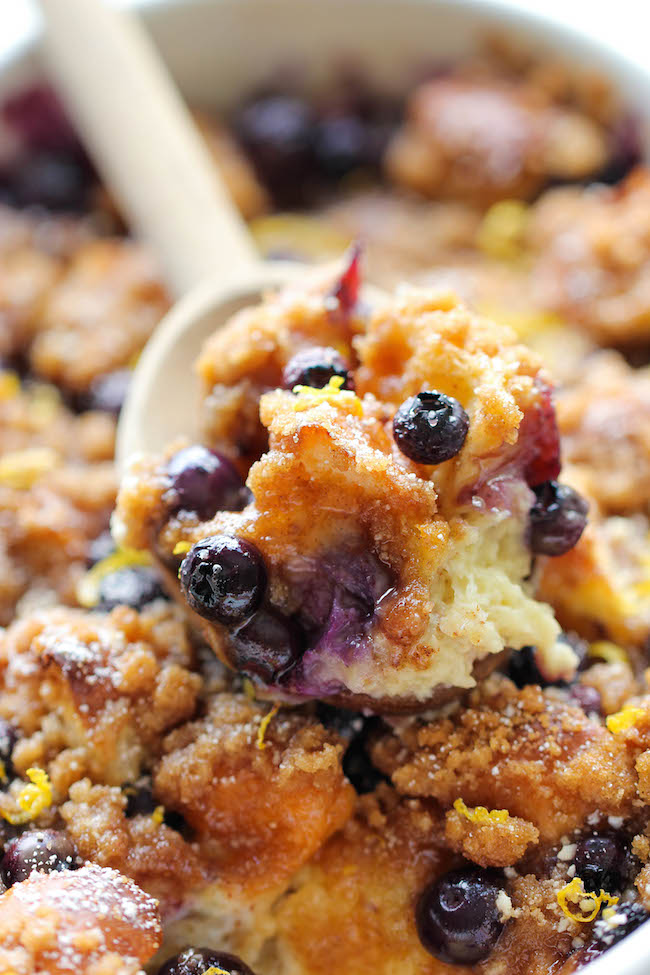 2. Slow Cooker Cheesy Breakfast Potatoes – This is the ultimate breakfast worth waking up to. Easily made right in your crockpot. Set it, forget, and devour. [GET THE RECIPE.]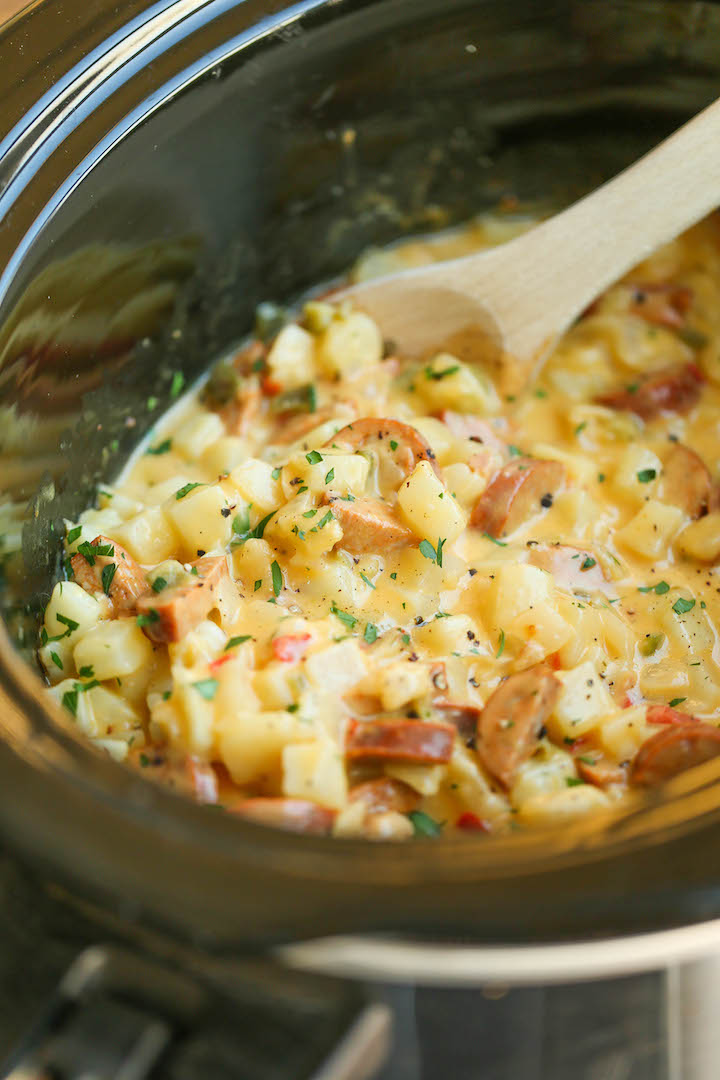 3. Kale Salad with Meyer Lemon Vinaigrette – This is a great meatless option for your vegetarian guests, loaded with quinoa, avocado, pomegranate seeds, goat cheese and pecans. [GET THE RECIPE.]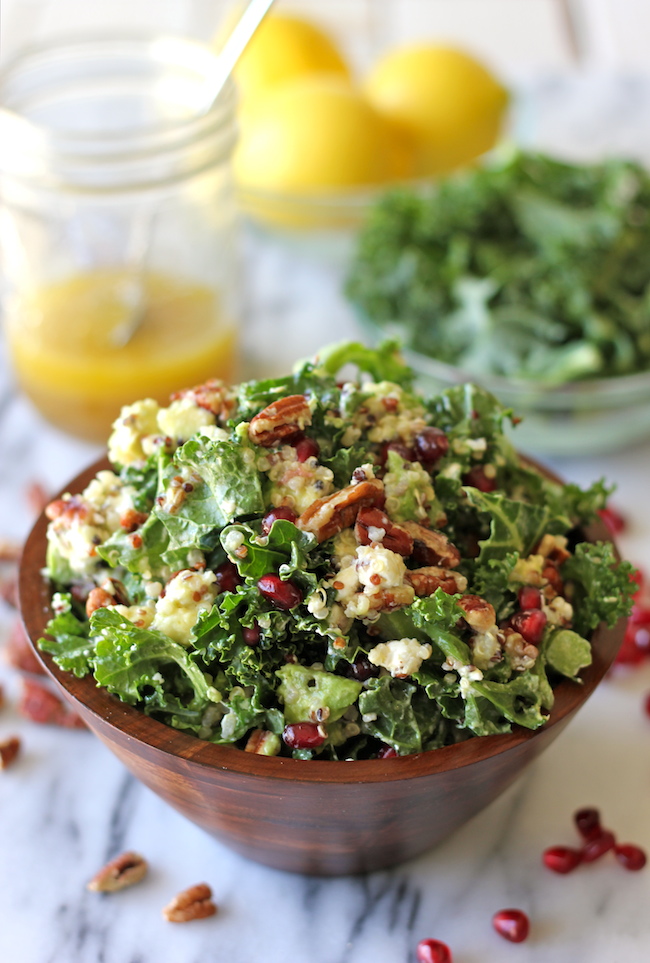 4. Roasted Garlic Brussels Sprouts – The best garlic brussels sprouts ever, made with garlic and crisp bacon goodness. DUH. [GET THE RECIPE.]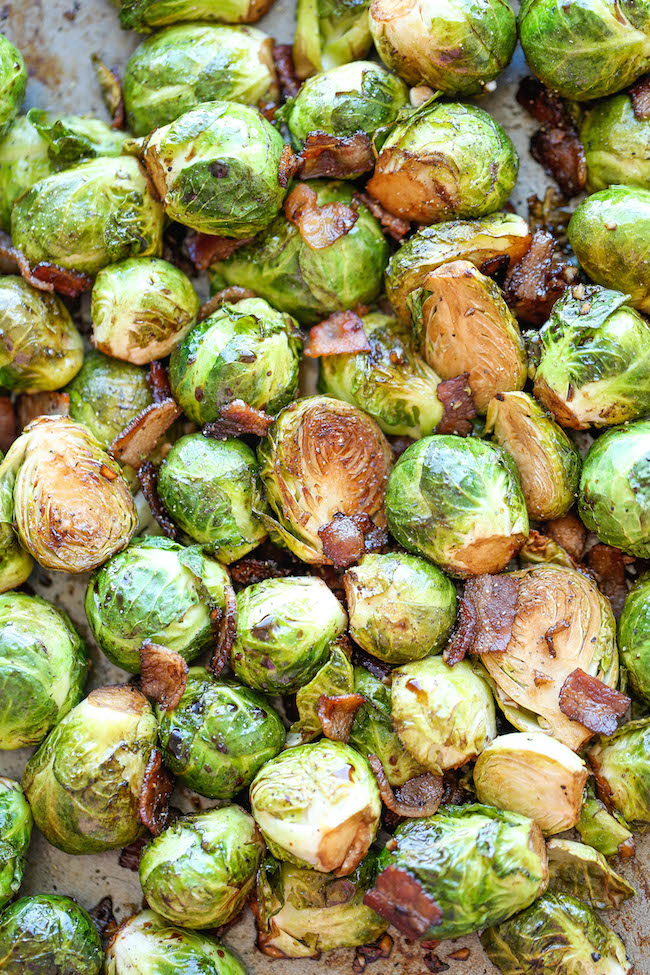 5. Garlic Roasted Carrots – 5 min prep. 59.5 calories. [GET THE RECIPE.]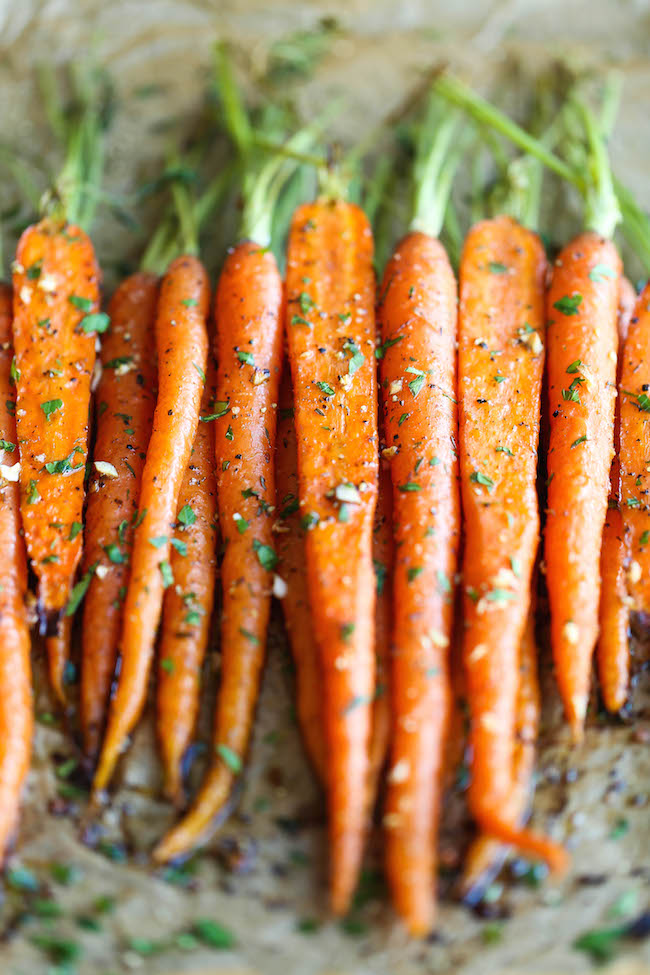 6. Slow Cooker Maple Brown Sugar Ham – The only way to prepare your ham from here on out. And you save on oven space too. [GET THE RECIPE.]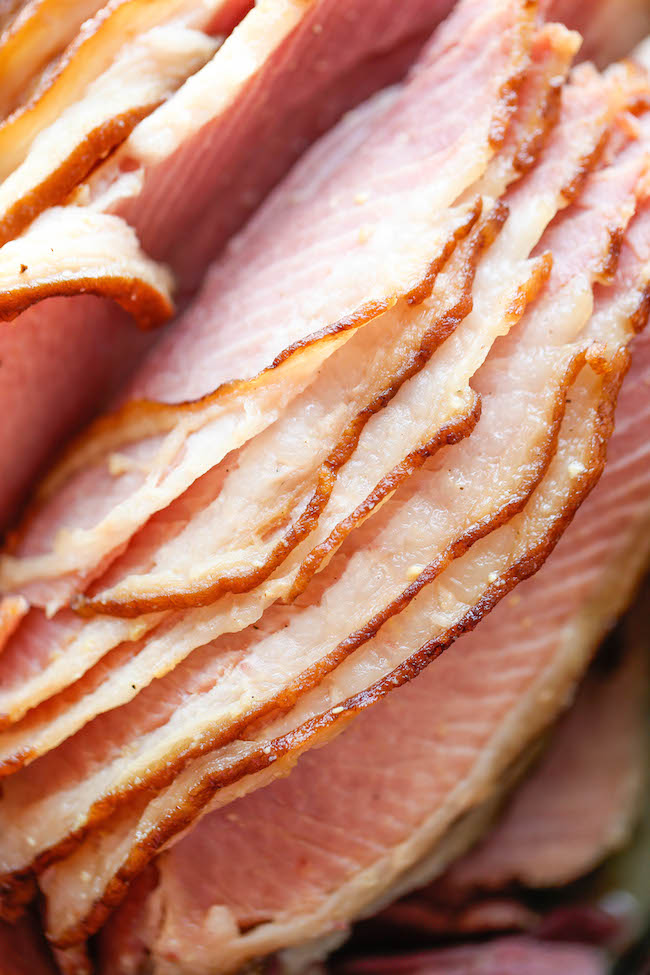 7. Parmesan Crusted Scalloped Potatoes – Rich, creamy, and cheesy potatoes smothered in heavy cream and Parmesan goodness. [GET THE RECIPE.]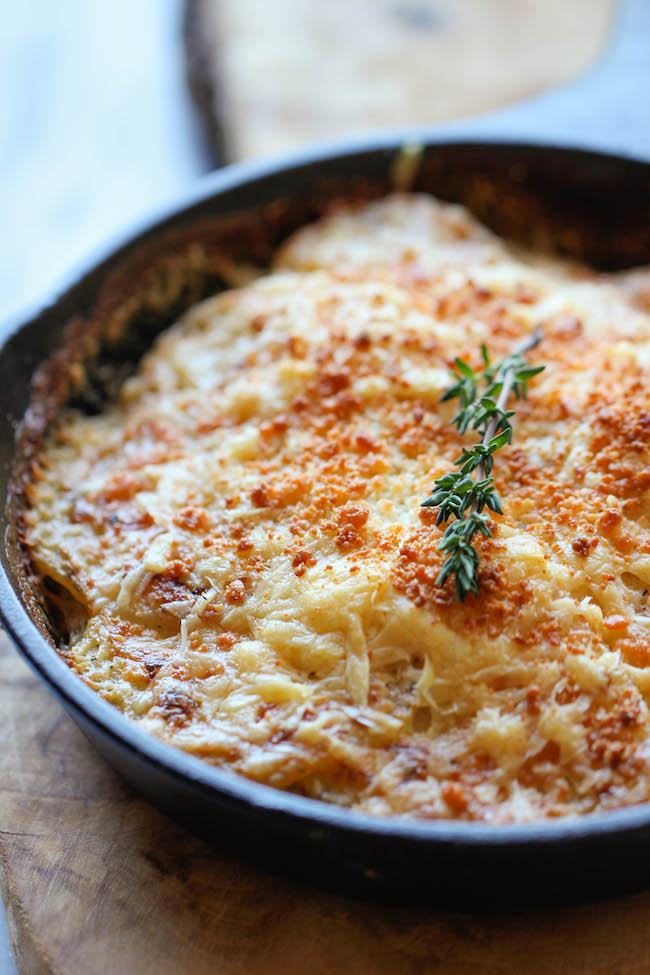 8. Slow Cooker Creamed Corn – It's not Easter without a huge bowl of the creamiest creamed corn. No wait. More like 3 huge bowls. [GET THE RECIPE.]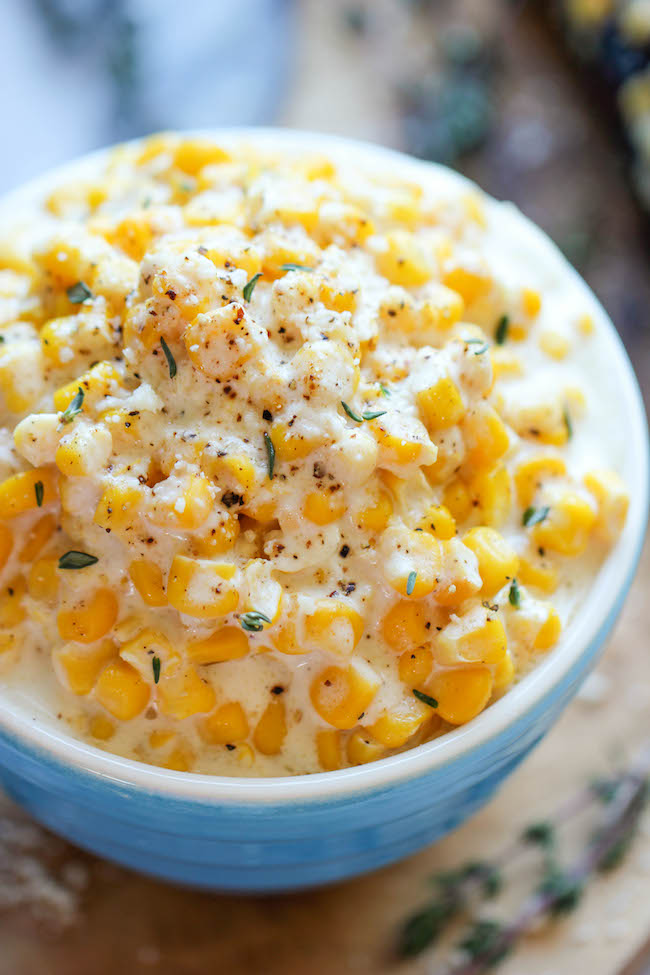 9. Slow Cooker Greek Potatoes – Buttery crisp-tender potatoes with olive oil, garlic, lemon and oregano. Made so easily in the crockpot – less than 5 min prep. Seriously. [GET THE RECIPE.]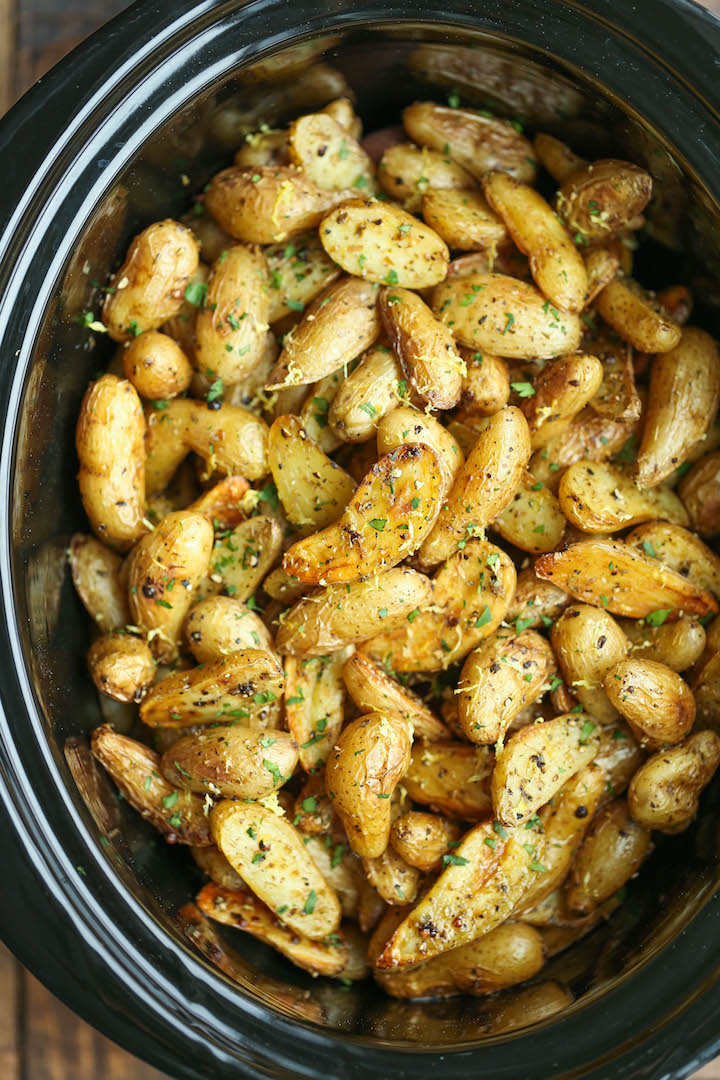 10. Garlic Ranch Mashed Potatoes – All you need is 5 ingredients and 10 min prep work. And maybe some extra butter. You can never have too much of that. [GET THE RECIPE.]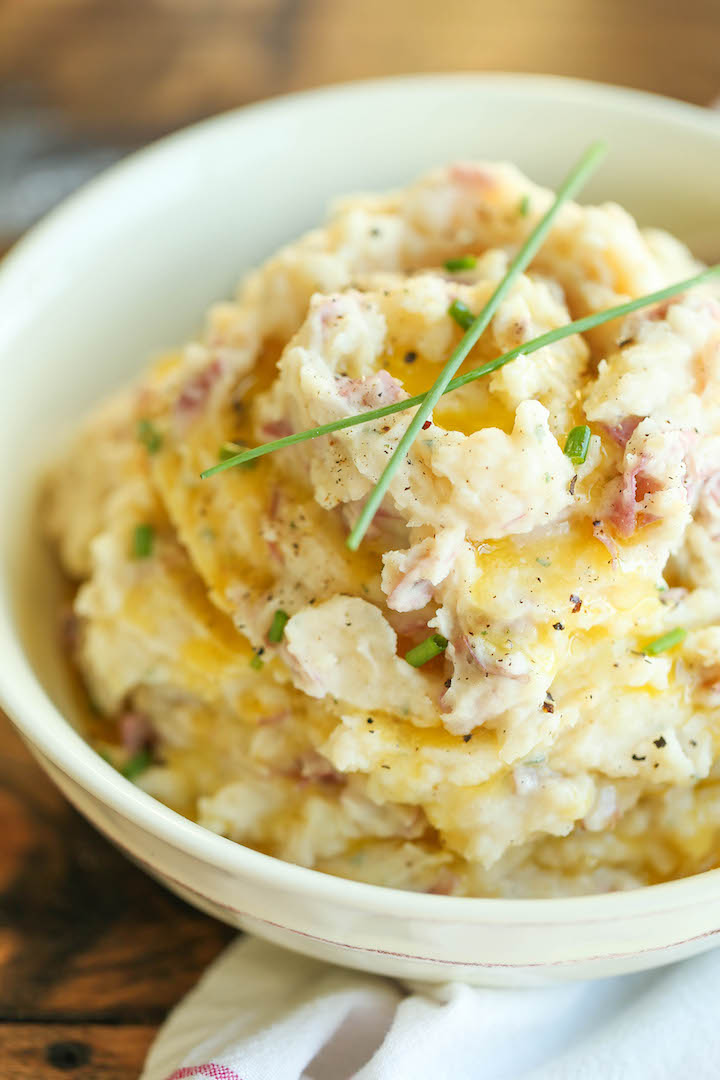 11. Honey Maple Roasted Carrots – An easy simple side dish to accompany any meal, tossed in olive oil, maple syrup, honey and herbs. [GET THE RECIPE.]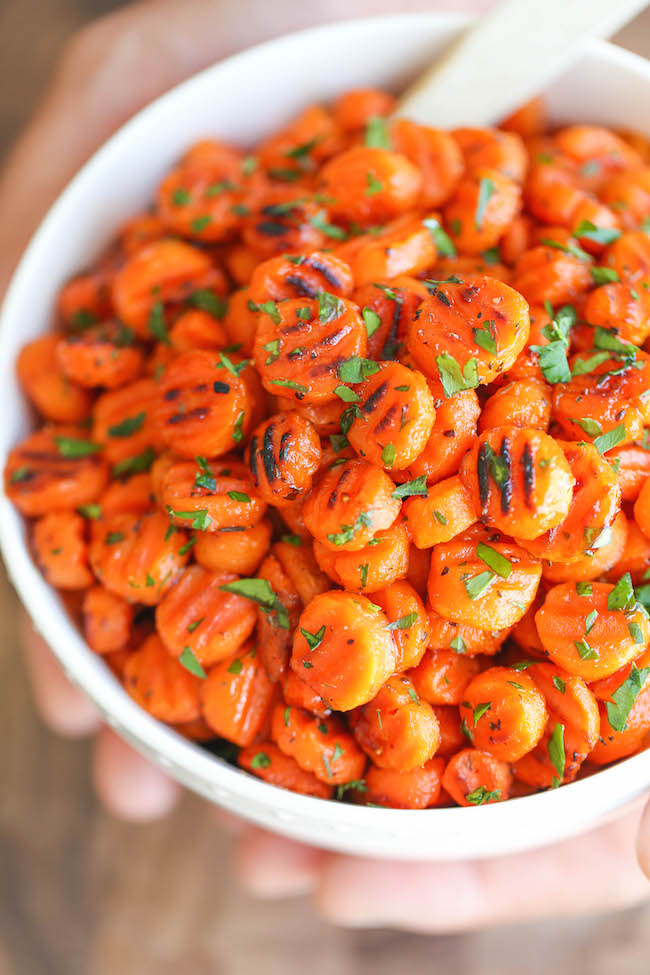 12. Raspberry Limoncello Prosecco – Refreshing, bubbly, and sweet – a perfect 5-min cocktail for any get-together. [GET THE RECIPE.]